NuTraditions, a California wellness brand, chooses Spree Commerce for its custom-made ecommerce website
Traditional Chinese Medicine combined with high-tech formulations and modern convenience
SPREE SUCCESS STORY
NuTraditions is a natural supplement brand from California based in ancient Chinese herbal wisdom. Its products are fast-acting and convenient remedies crafted from traditional ingredients that target the root cause. They're designed to help bring balance to the everyday lives of modern busy people – those who want to practice self-care but can't find the time to do it.
"I founded NuTraditions on the belief that if we can make it easy to access Traditional Chinese Medicine, a holistic healing practice, we can all live a better life. You don't need to spend hours in a steamy kitchen waiting for your herbs to simmer. Being healthy does not need to be that complicated." – Wilson Lau, CEO & Founder 
NuTraditions was created in homage to Wilson's grandmother, Dr. Bing Yin Lee – an amazing and inspiring woman, who received her medical degree in 1935 at a time when women typically didn't get to practice medicine (or enter the workforce, for that matter).
Custom-made online store with 2 products
NuTraditions has unveiled two products, with more to follow, to start your day full of energy and wrap it up with a good night's sleep: 
Good Morning Sunshine – coffee infused with red ginseng extract – in 2 flavors:
Hello Dreams – a sleep strip infused with Melatonin and extracts of a proprietary blend of herbs.
The website is crafted using a mix of colors that suits the brand so well: lucky green, energetic orange, and relaxing navy. The PDPs (product detail pages) not only look good on both mobile and desktop but are also informative regarding the flavor, health benefits, ingredients, consumption directions, and even recycling instructions. 
The Good Morning Sunshine PDP is particularly cool. When you change the product flavor variant, the colors on the whole page switch to the color palette corresponding to either Colombia or Guatemala's packaging.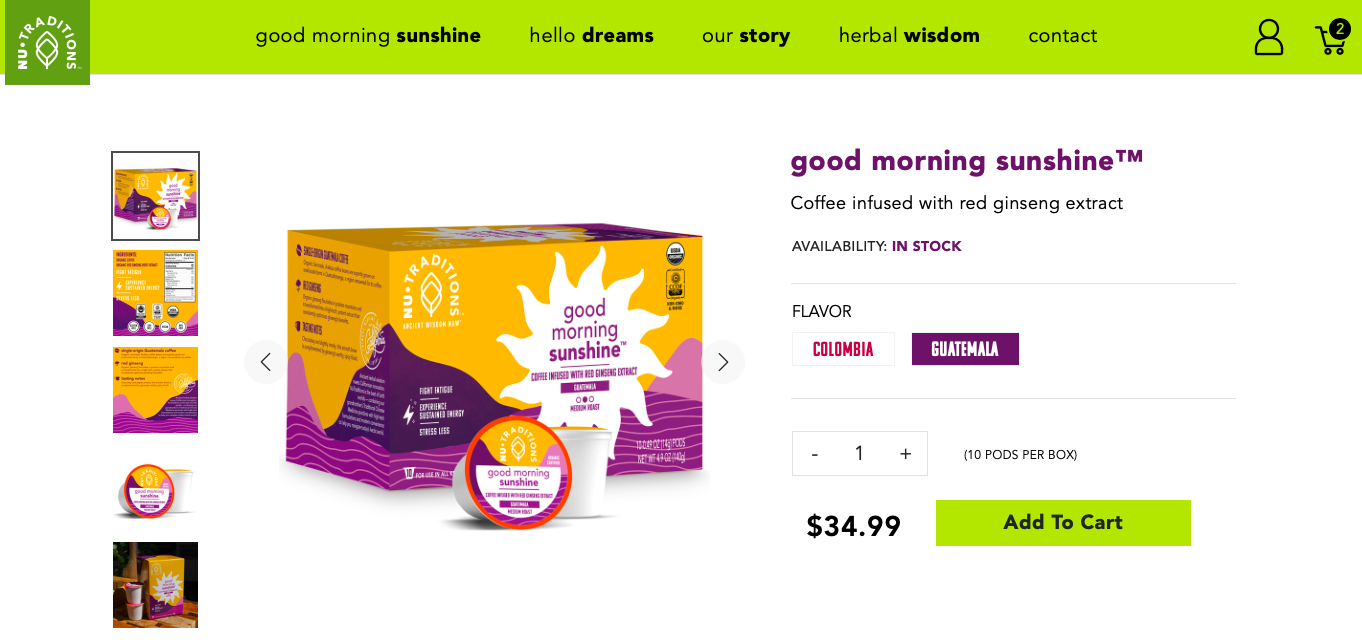 NuTraditions and Spree Commerce
NuTraditions ecommerce website is leveraging the mobile-first Spree 4.2 storefront with WCAG 2.0 AA level UX compliance and accessibility. Thanks to multiple layers of static assets caching, image lazy loading, scaling images to the user's device screen size, and other modern optimization techniques, the website works smoothly and loads quickly on any device.
Spree Commerce is usually the software of choice for ecommerce businesses with a high number of SKUs or marketplaces. However, when extensive UX customization is required as well as ease of further development and scaling of the business, Spree is a great option even with only a few products on offer. And this is exactly the case of NuTraditions.
Tech Stack:
Spree Commerce 4.2
Ruby on Rails
Javascript
Integrations: 
Mailchimp  – for a newsletter sign up + and a "Notify Me" email list capture
Braintree – for credit card payments

Friendbuy – for a referral program

Segment – for gathering business metrics data
Mixpanel – for visualizing business metrics
Google Analytics – for enhanced ecommerce analytics
Google Tag Manager – for managing 3rd party integrations
Facebook Pixel – for marketing tracking

Unbounce – for building landing pages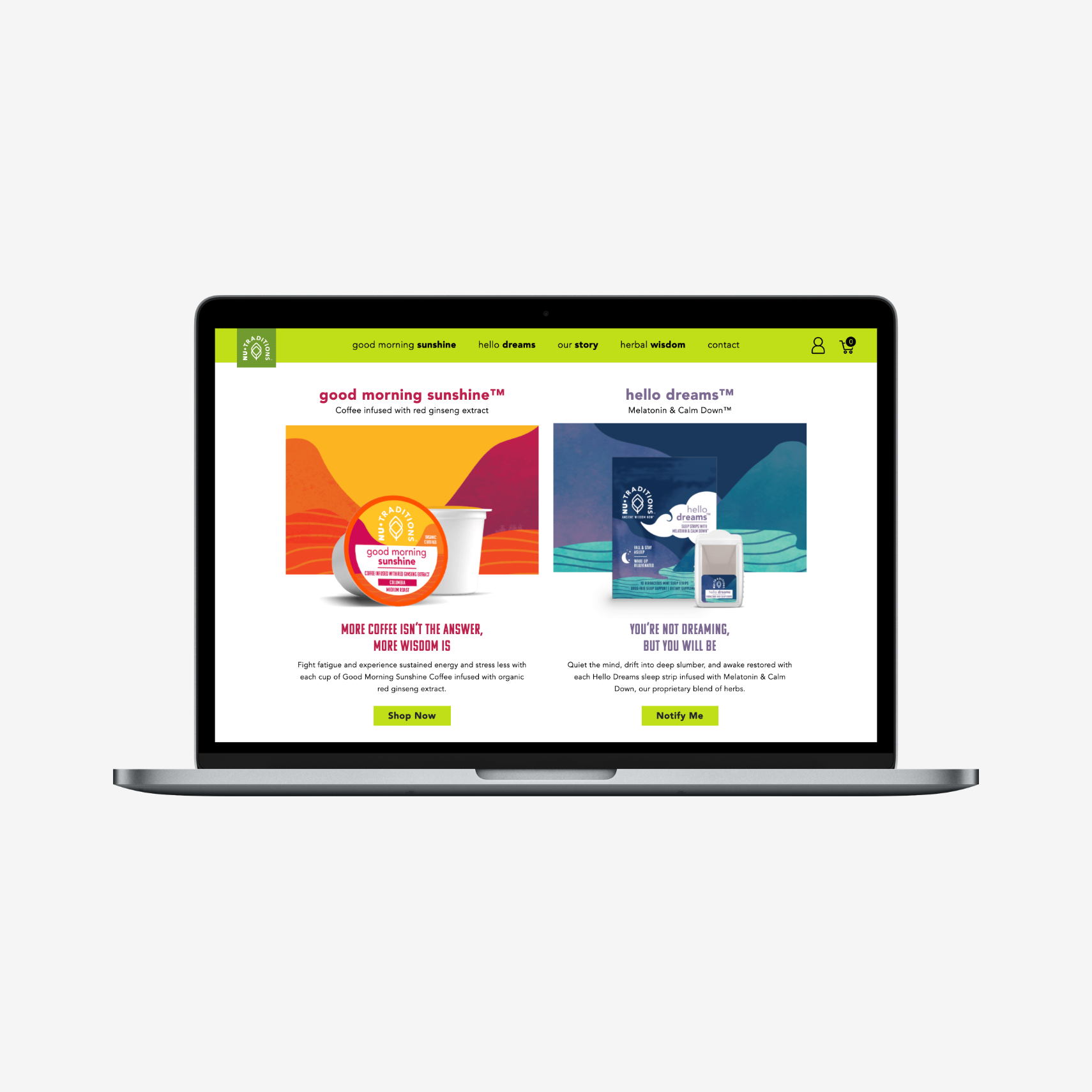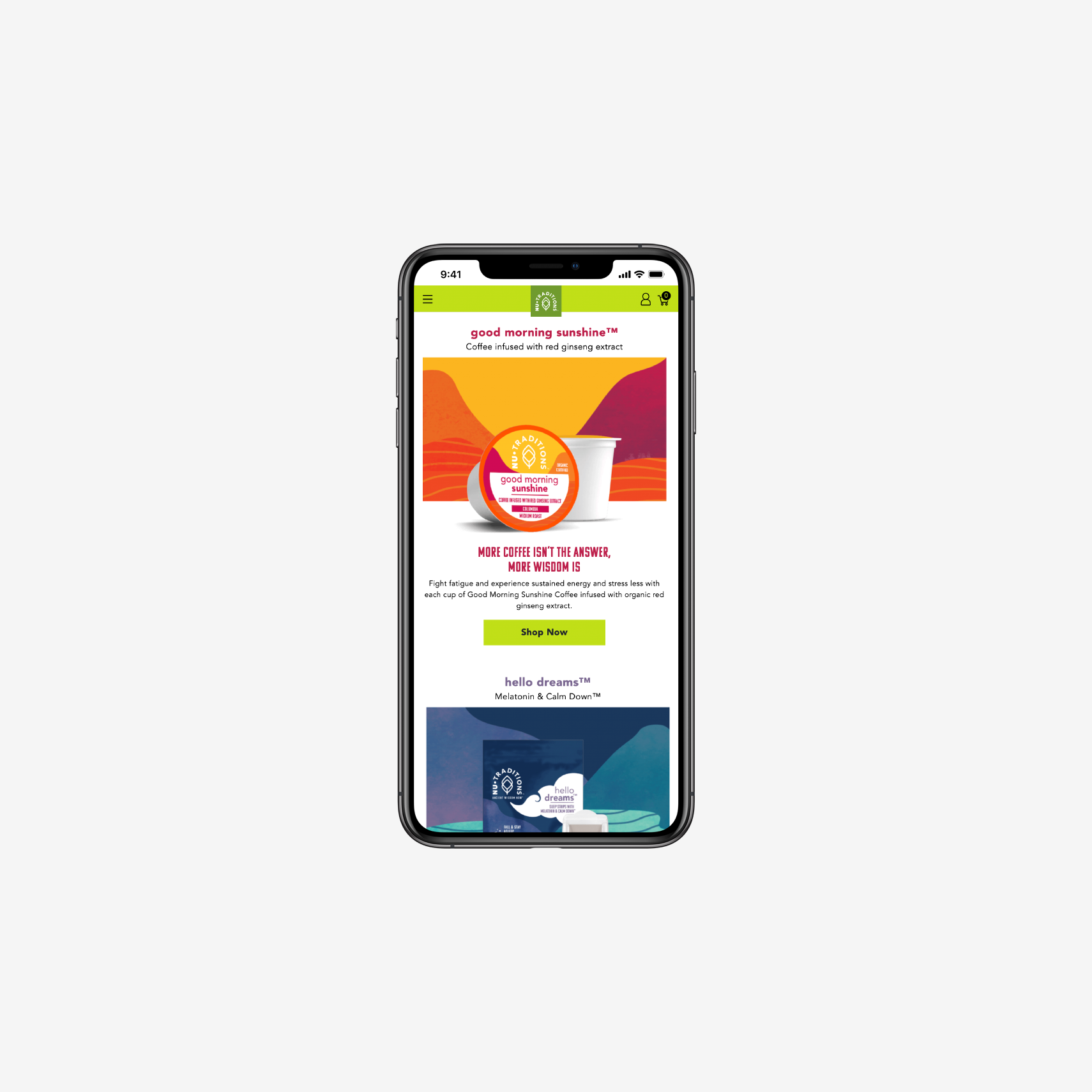 Conclusions:
SPREE SUCCESS STORY
NuTraditions is a Traditional Chinese Medicine brand that delivers quick, convenient solutions to restore balance to modern life. Their ecommerce website is built with mobile-first Spree Commerce engine, following its founder's good experience with Spree in his wholesale B2B business which is also running on Spree Commerce.
"Spark Solutions helped our go to market strategy by being super responsive to our needs and helping us implement a referral solution on the fly. This allowed us to implement a successful pre-launch campaign that planted a tree in China's Changbai Mountains for every email signup. The team at Spark Solutions made this campaign possible from the technical side." – Wilson Lau
Source: Courtesy of Marcin Radlak, Product Owner, Spirulina.pl