Multi-vendor marketplace storefront features
use a site-wide search or filter product listings
browse a full vendor list
browse example vendor product listings
add products to cart, change the quantity, remove items
check out with products from various vendors
make a single payment for products from all vendors
receive up to 3 shipments from 3 example vendors
onboard new vendors with an online form
Vendor and admin dashboards
Each vendor has access to their own products, orders, settings only. Marketplace admin has access to everything.
REQUEST DASHBOARD ACCESS
Spree marketplace know-how
Reach out to us to showcase your own Spree marketplace story and know-how
Launch a marketplace in a few weeks!
Spree lets you launch within a few weeks a fully-featured multi-vendor marketplace with an unlimited number of SKUs from as many vendors as you can effectively onboard.
When building a multi-vendor marketplace with Spree you're investing in:
a mature, market-proven platform,
with no license or transaction costs,
ready to use multi-vendor functionality,
an extensible, scalable architecture,
based on industry standards and best practices,
enjoying ongoing open source community support.
It simply makes sense to use Spree Commerce, which gives your business all the advantages above and substantially cuts time to market, not mentioning later maintenance and development costs.
All marketplace projects have:
a unique business model giving them an edge
There are so many varieties of Spree marketplaces, but they all have the same building blocks, which put together empower both buyers and sellers. Buyers gain more choice and convenience, more visibility a wide range of available products. Sometimes they also enjoy extra value in services they are willing to pay for. Vendors are able to reach more audiences with a superior user experience, which is also compliant with all the regulations governing their space, both advantages they wouldn't be able to provide themselves, while focusing on the product quality and sometimes order fulfillment. Some other times it's the marketplace which handles shipping, financing (installments, credit) or other services to the end-customer, while boosting the vendors business, for a fee or extra percentage.
a need to onboard vendors quickly, sync inventory
The more vendors your marketplace has, the more variety, choice, convenience and value to the users. Increase in value entices more users to join, which in turn boosts the vendors business. But the challenge is to not only onboard vendors quickly by matching their product catalogs to the marketplace, but also automatically sync product and inventory information as often as possible, to avoid overselling and other issues frustrating customers. That effort and its outcomes depend on your vendor's level of IT sophistication and willingness to cooperate and is one of the major pitfalls of the marketplace business. Spree is ready for a full, automatic and seamless integration. The rest is up to you and your vendors.
a need for short time to market when building a rather complex and custom IT solution
In a custom, unique marketplace development project there are three major technical areas requiring resources to be spent before and after launch: backend marketplace development, frontend user experience development and vendor integration development and maintenance (syncing product information and inventory). Breaking down a project into phases, using Spree building blocks and managing scope creep allows to launch a marketplace in a reasonable time frame within an estimated budget. After launch it's imperative to maintain healthy vendor integrations, which Spree allows in many formats and ways – through API calls, file exchange or manual administration. Each and every area mentioned above has a set of risk-factors which need to be managed throughout the duration of the project.
a need for flexibility and cost efficiency in further development, running scalable & future-proof tech
Launching an MVP is just a start of hopefully many years of running a successful marketplace business, during which the marketplace platform will need to be maintained, upgraded, and developed further to follow the needs of the business. Spree gives you control over functionality, architecture and allows for a gradual evolution of your technology, as the world keeps turning.
full marketplace IP assets ownership
Owning your software platform and relationships with key service providers not only gives you control and stability, but also increases your business valuation as all the intellectual property around your Spree marketplace belongs to your business, not the SaaS technology providers.
Start selling quickly, test the market with your product catalog and category tree, get some feedback, adjust your platform accordingly, and scale up when needed.
Vendor onboarding and functionality
What would be a vendor registration and onboarding userflow?
New vendors provide a variety of products and choices. Onboarding new vendors is a challenge and depending on your business model, their numbers, their product catalog, number of SKUs, and other factors there might be various onboarding flows worth considering.
How do you imagine vendor profiles?
Are your vendors insisting on vendor profiles? What story should such a profile tell? Should it contain vendor product listings?
If a vendor offers multiple brands, will there be "brand pages"?
Brand pages usually tell a little story and allow browsing through brand product listings.
How will vendors manage stock locations, shipping methods and shipping cost calculations?
Spree allows your vendors to ship from multiple stock locations. It also allows end-users to choose one of many shipping methods after reviewing each one's shipping costs.
Product Information Management
What are you going to be selling?
That is a million-dollar question about the product catalog. It affects the architecture and functionality of the marketplace.
How big would be the product category tree?
Is it going to be just a few products from multiple vendors? Or thousands or millions? Answer to that question affects marketplace architecture and performance.
How would you like to match vendor product categories and attributes (size, color) to yours?
Would you like to have a universal product category tree and product attributes, which would allow for product filtering, sorting and comparisons? Or would you prefer a classifieds type of a marketplace with each vendor having just a text blob product description?
How would you like to sync product info & photos, inventory, stock levels and order statuses with your vendors?
Are your vendors tech-savvy? Do they use any inventory management solution? Or are they mostly using Excel sheets? How would you like to sync all the product information and how often to only sell products which are available for sale?
What's the commission rate per each product category?
Are commission rates going to vary by category or is it going to be a flat rate commission? We're talking about taxing sellers only or maybe buyers too? There are multiple revenue opportunities.
While splitting multi-vendor orders would split shipments be delivered by different carriers?
Is the marketplace operator going to be delivering all the shipments or are you planning for vendors to handle their own shipping and providing tracking numbers? How many shipments per order do you allow? How vendors will provide shipping links?
How would you like to process payments (pay-ins, pay-outs) - automatically, manually?
Everybody likes automating manual labor, but let's check if your product catalog is compliant with Stripe Connect or Braintree Marketplace terms & conditions.
Will payments splitting introduce pay-out delays and how will that affect shipping times?
Besides commissions and fees, what will be the impact of your marketplace intermediating in payments management, specifically vendor payout delays?
How do you imagine multi vendor product listings, search results?
Will users be able to search through all vendors' products combined? How would you like to indicate vendors in product listings and search results?
How do you imagine a product detail page per each product category, with a unified set of product attributes across all vendors?
That question is connected to the one about a universal product catalog and a set of attributes.
Would you like to allow products from multiple vendors in a single order paid with a single payment?
That would be really convenient – adding to cart any product from any vendor, but making only a single payment?
Spree Customization Guides
Feel free to customize the overall styling, header, footer, placeholder images, and text, as well as SEO settings. Read documentation
Amazing performance
Google Lighthouse ranks the latest Spree UX demo very highly in all important aspects of web presence quality: performance, accessibility, web best practices, SEO. Test your own website to see if there's room for improvement.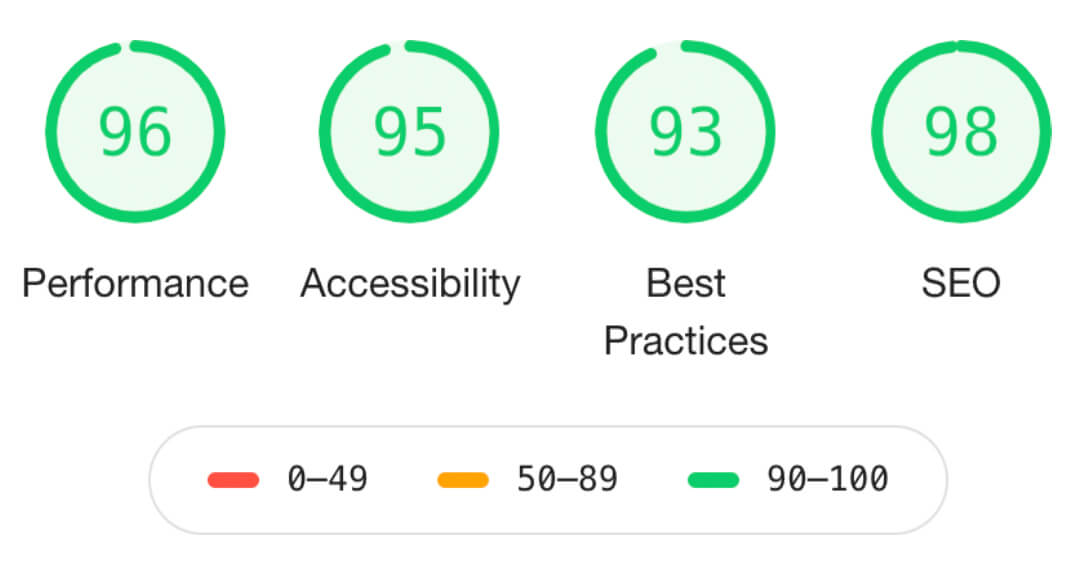 Upselling features
Customer journey touchpoints that drive conversions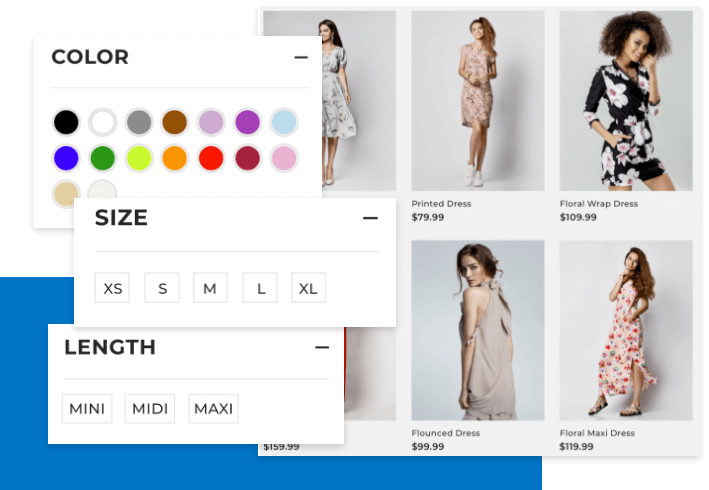 Product filters
Product discovery meets guided selling
with customizable product filters
for easy product listing browsing.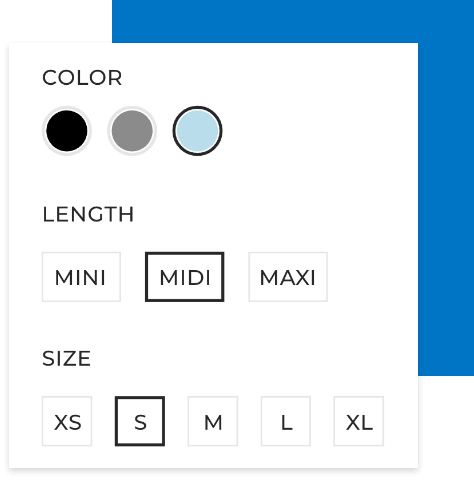 Color and size swatches
Product variant swatches
with corresponding photo preview
for informed buying decisions.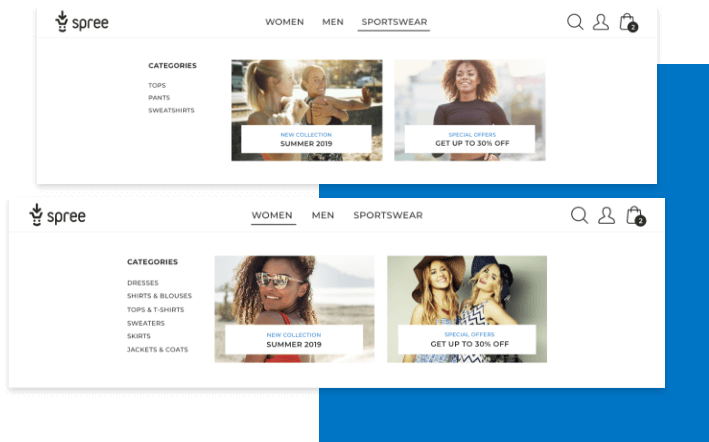 Advanced megamenu
Product category navigation
accessible from the top menu
with contextual promo banners.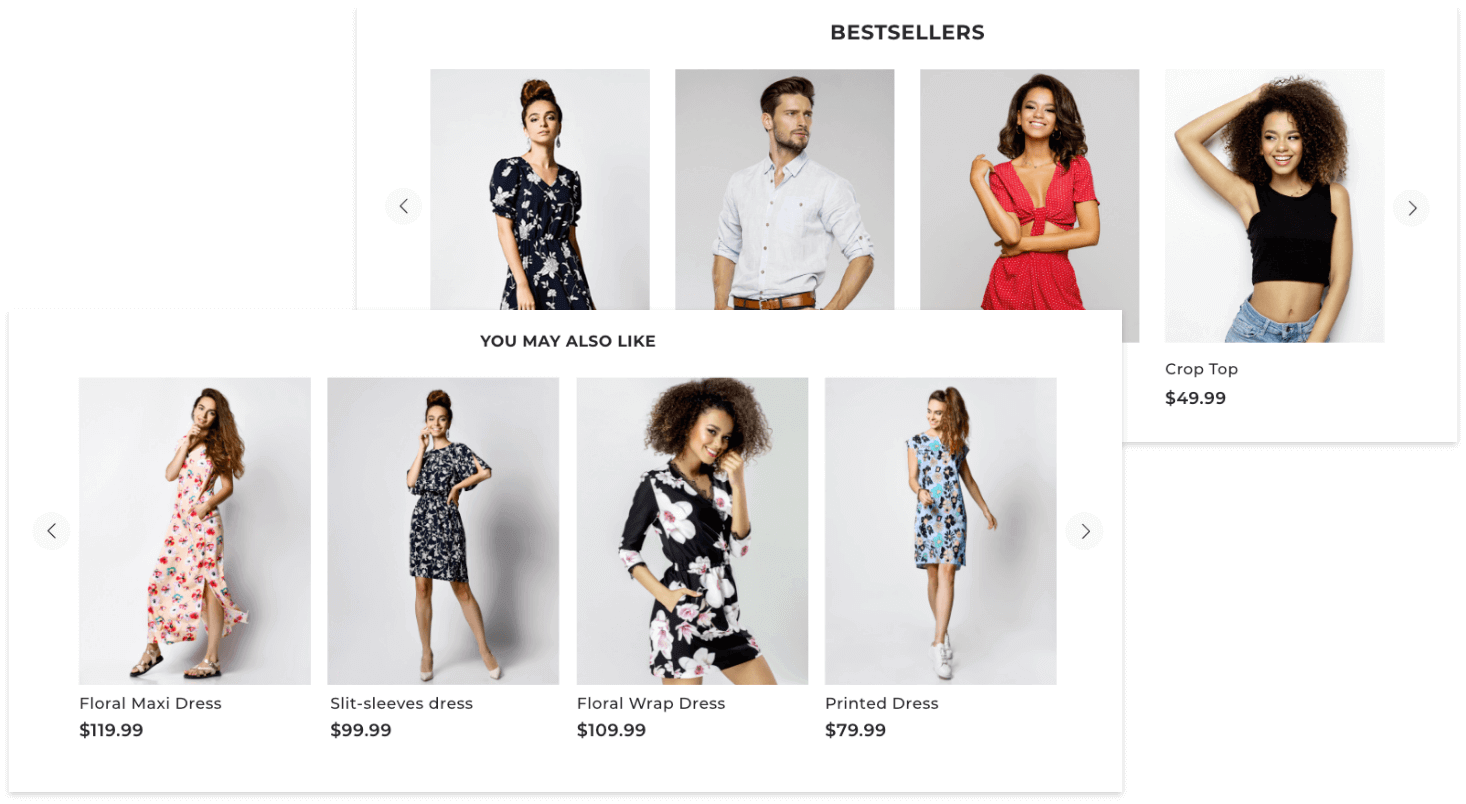 Product
recommendations
Use mobile-friendly product sliders
to showcase bestsellers or
to suggest related items
below a product page.
Business stakeholders can expect
improved KPIs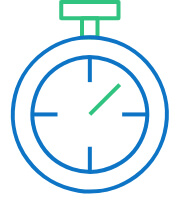 Faster loading pages
With impressive Google Lighthouse
performance scores your Spree website
will load faster than any competitor.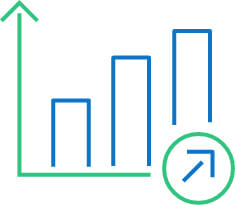 Higher Google rankings
Faster page load and mobile-first UX
will translate into higher Google rankings
and easier Google search discovery.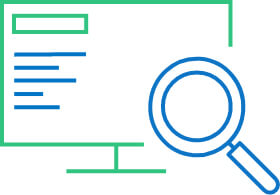 More search traffic
Higher Google rankings will generate
more organic search traffic
and more customers.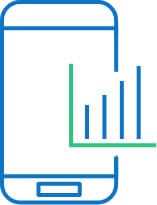 Improved mobile conversions
The Spree mobile-first user interface improves
conversion rates on hand-held devices,
boosting mobile sales.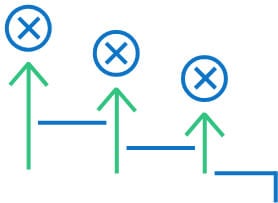 Reduced bounce rates
Shorter wait times and the mobile-friendly
UX of Spree lead to fewer exits
and improved KPIs.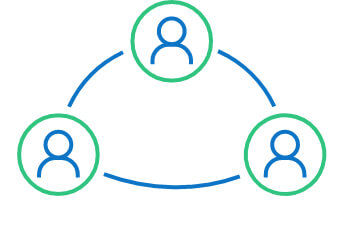 Better social sharing
Spree uses the Open Graph protocol
to improve how products are shared on social media
channels like Facebook, Twitter, Instagram, and LinkedIn.
Developers save time with
highly optimized UX