Spree headless goes well with any storefront
Unlock limitless UX customization possibilities. Save hundreds of hours and craft outstanding UX in a matter of days.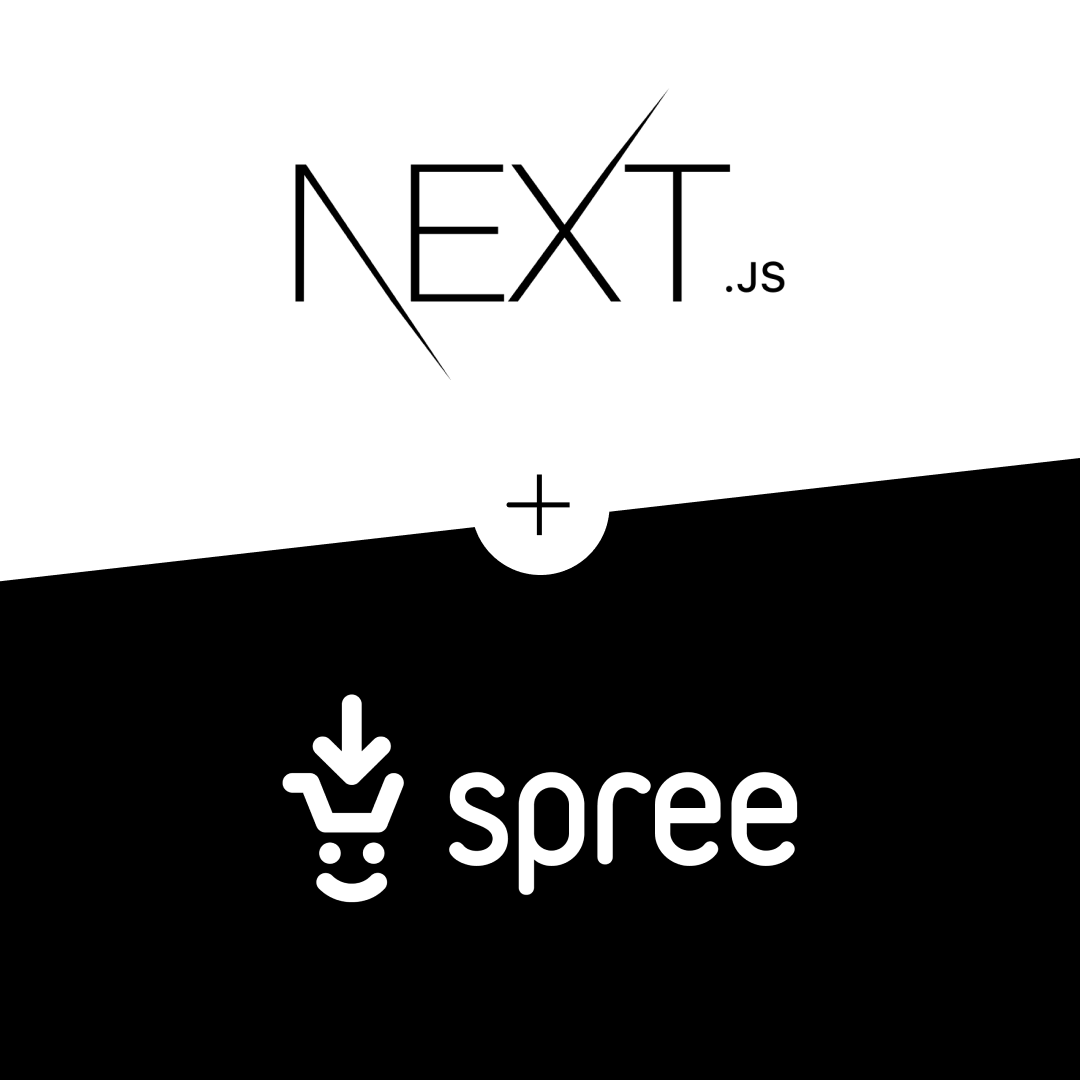 Use the pre-built integration with Next.js Commerce, which is an all-in-one React starter kit for high-performance eCommerce sites. Learn more.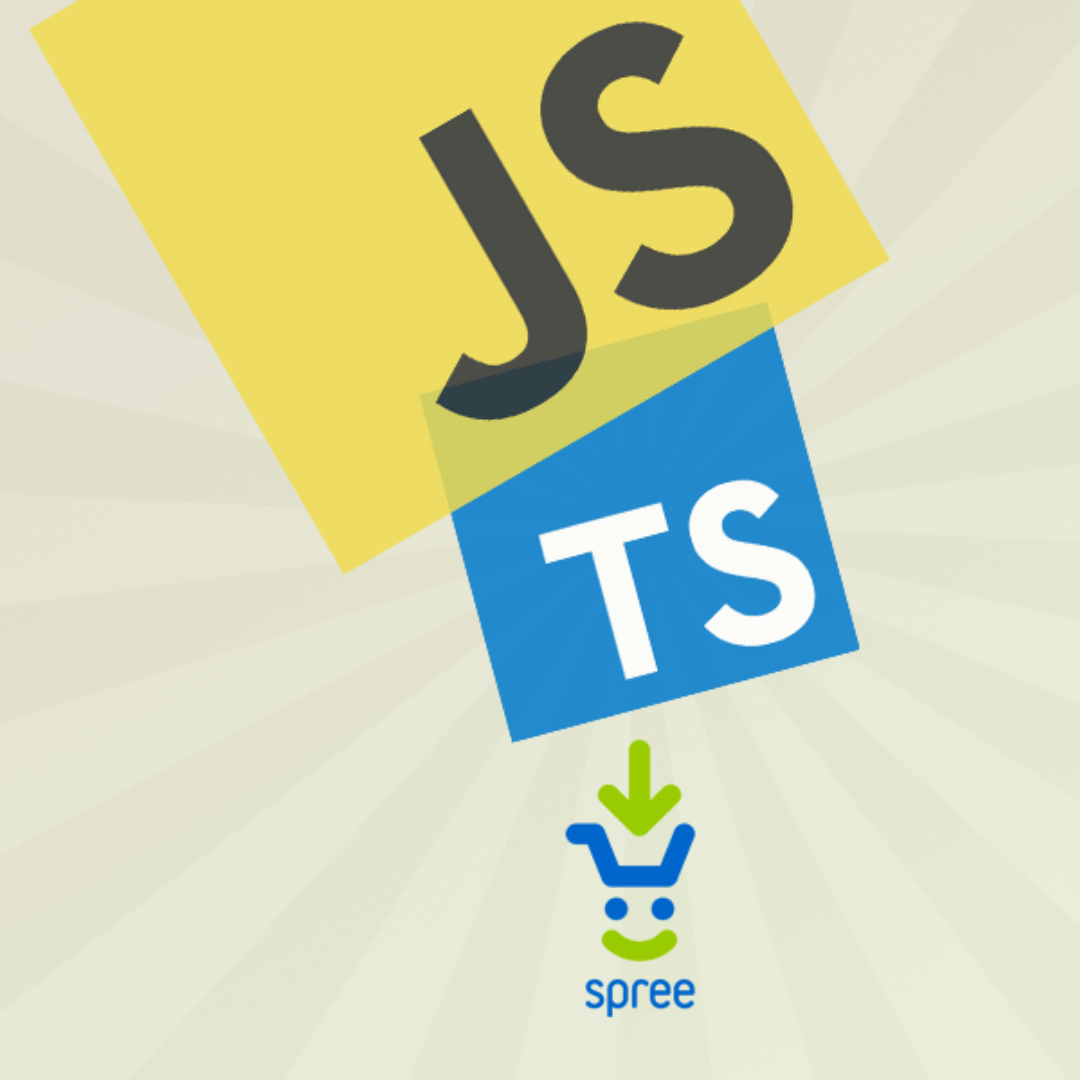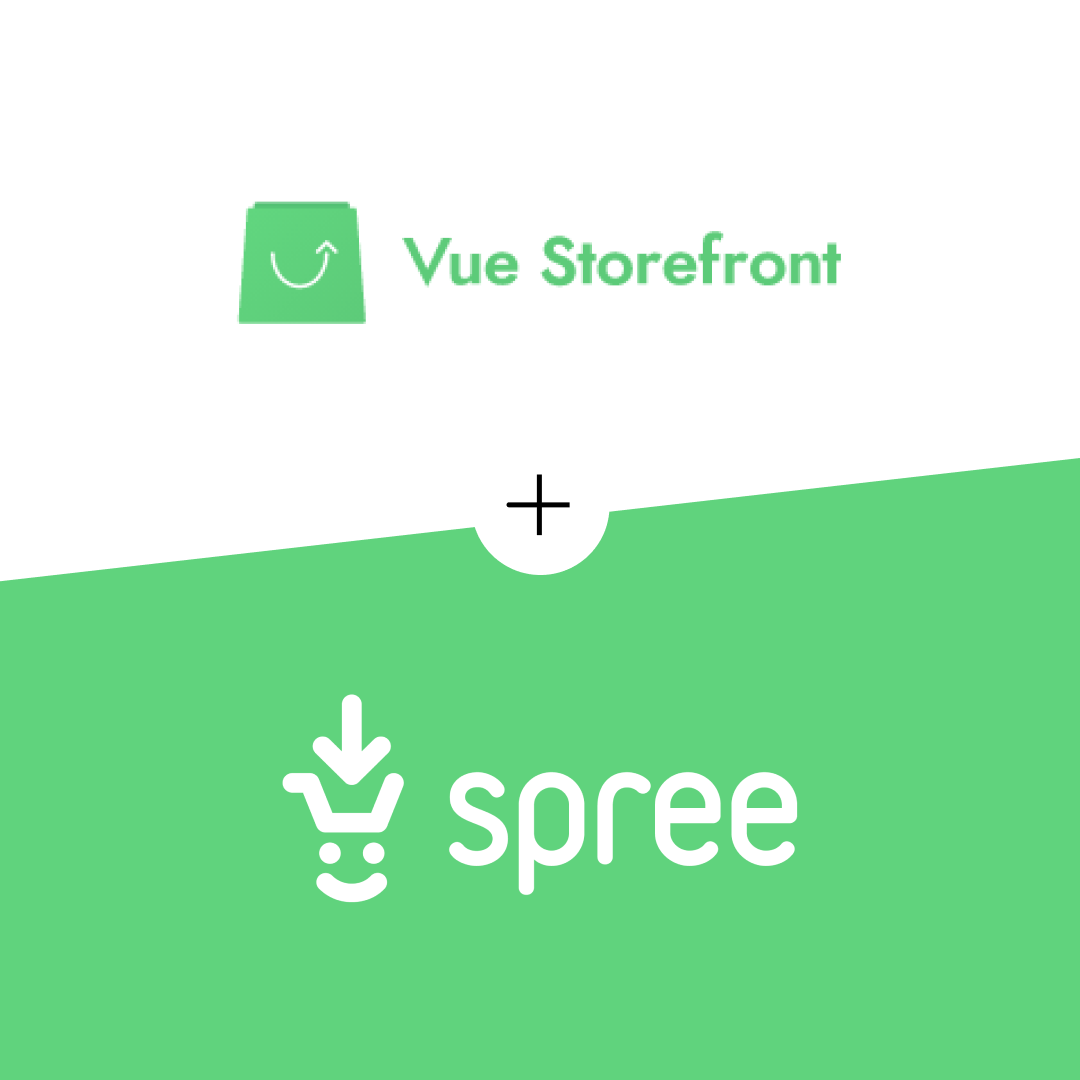 What people are saying about Spree
Multi-store, Multi-currency, Multi-language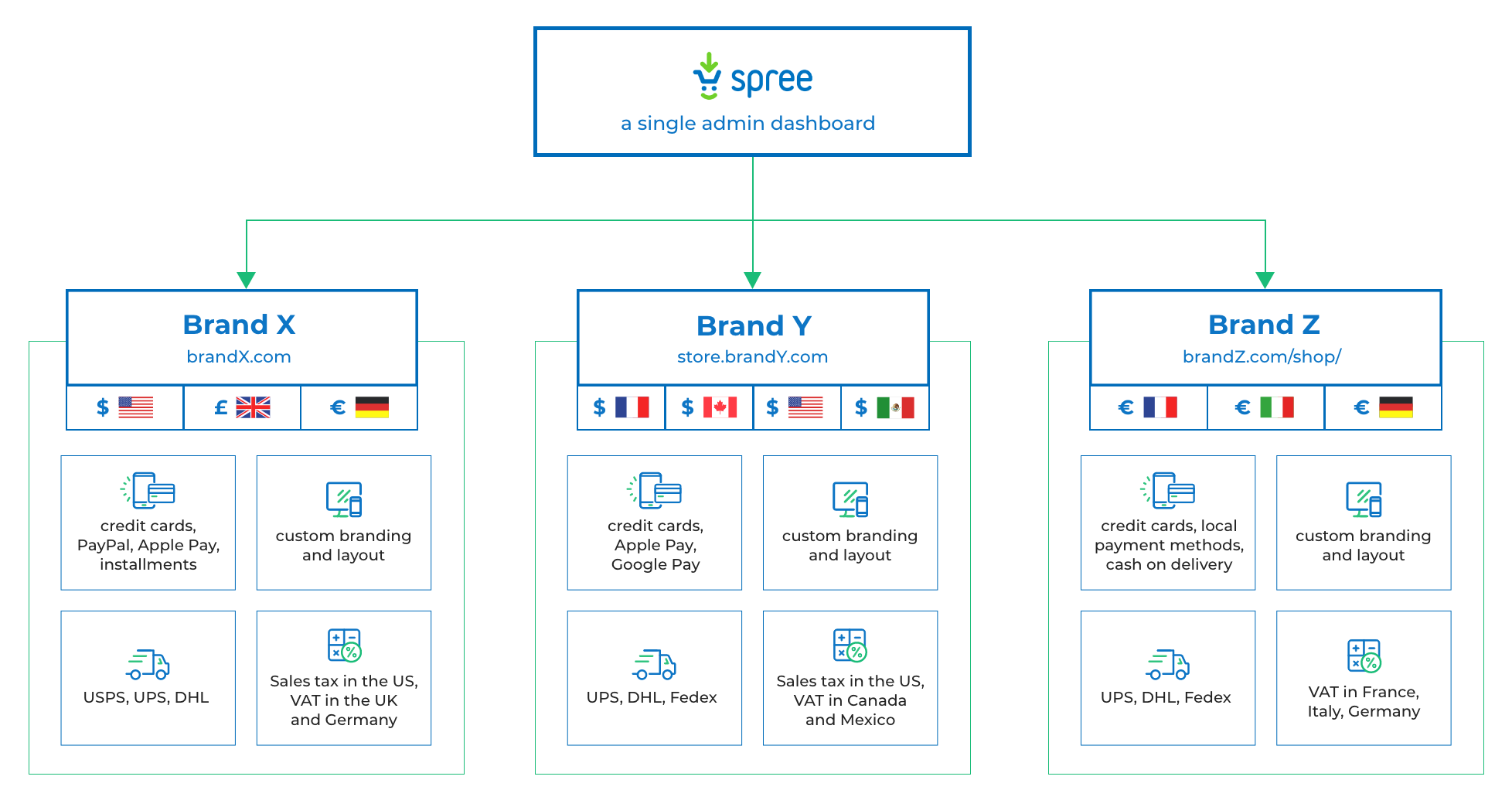 Any currency, any language
With Spree, users may pick any combination of any currency your business supports and one of 45 languages supported by Spree. Click on the animation on the right to see how that works.
Any payment method
Accept payments one time or recurring payments with credit and debit cards, wallets (ie. Apple Pay, Google Pay), bank redirects, "buy now, pay later" depending on your target geography and user needs.
Any shipping method
Check shipping rates, buy and print shipping labels, verify an address, track shipments with all of the major shipping companies, including USPS, UPS, DHL, and FedEx. Integrate directly or through an aggregator.
Any 3rd party integration
Connect to any 3rd party service directly or using Segment.com to collect and unify user-centric data, easily leverage over 200 marketing automation, referral, email, A/B testing, live chat, advanced analytics, CRM, helpdesk and data warehouse tools.
Accessibility compliance
Spree strives to follow WCAG 2.1 AA guidelines for mobile-first design, keyboard-only navigation, screen-reader compatibility, the color scheme, accessible checkout fields and buttons, and seizure safe visuals.
Responsive Admin Panel UI
Manage your ecommerce business using a modern Admin Panel UI which works great on mobile and tablet devices. Add products in any currency to enable your users shop in their preferred way.
Nice transactional emails
All transactional emails, including order and shipment confirmations, are clear and readable on any mobile, tablet or desktop. You may customize the email templates to make them consistent with your branding.
Business stakeholders can expect
improved KPIs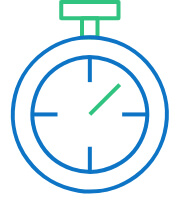 Faster loading pages
With impressive Google Lighthouse
performance scores your Spree website
will load faster than any competitor.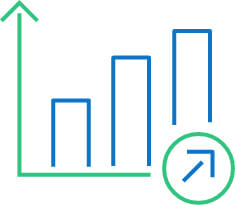 Higher Google rankings
Faster page load and mobile-first UX
will translate into higher Google rankings
and easier Google search discovery.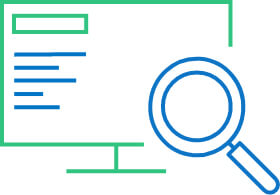 More search traffic
Higher Google rankings will generate
more organic search traffic
and more customers.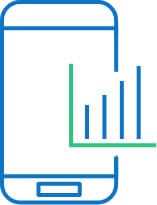 Improved mobile conversions
The Spree mobile-first user interface improves
conversion rates on hand-held devices,
boosting mobile sales.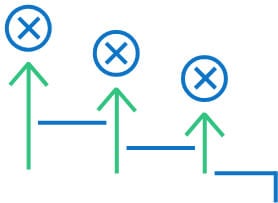 Reduced bounce rates
Shorter wait times and the mobile-friendly
UX of Spree lead to fewer exits
and improved KPIs.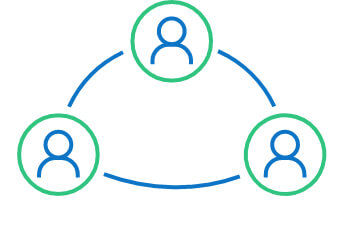 Better social sharing
Spree uses the Open Graph protocol
to improve how products are shared on social media
channels like Facebook, Twitter, Instagram, and LinkedIn.
Sharing is caring!
Spree is an open, community-powered project that anyone can contribute to. There are several ways you can help:
submitting an issue describing a bug or a feature request
fixing a bug or creating a new feature
creating a Spree extension
upgrading old extensions to recent Spree versions
helping others on Spree slack
Join the Spree developer community
OpenCommerce Conference NYC
Some of the most valued spree Contributors
Spree Dev Hackathon
Objective: payment gateways integration & development
GORUCO NYC
@spreecommerce @AkitaOnRails @damianlegawiec
Spree Developer Documentation
Customize every element of the platform to suit your business needs. Your developers will love it! Read documentation