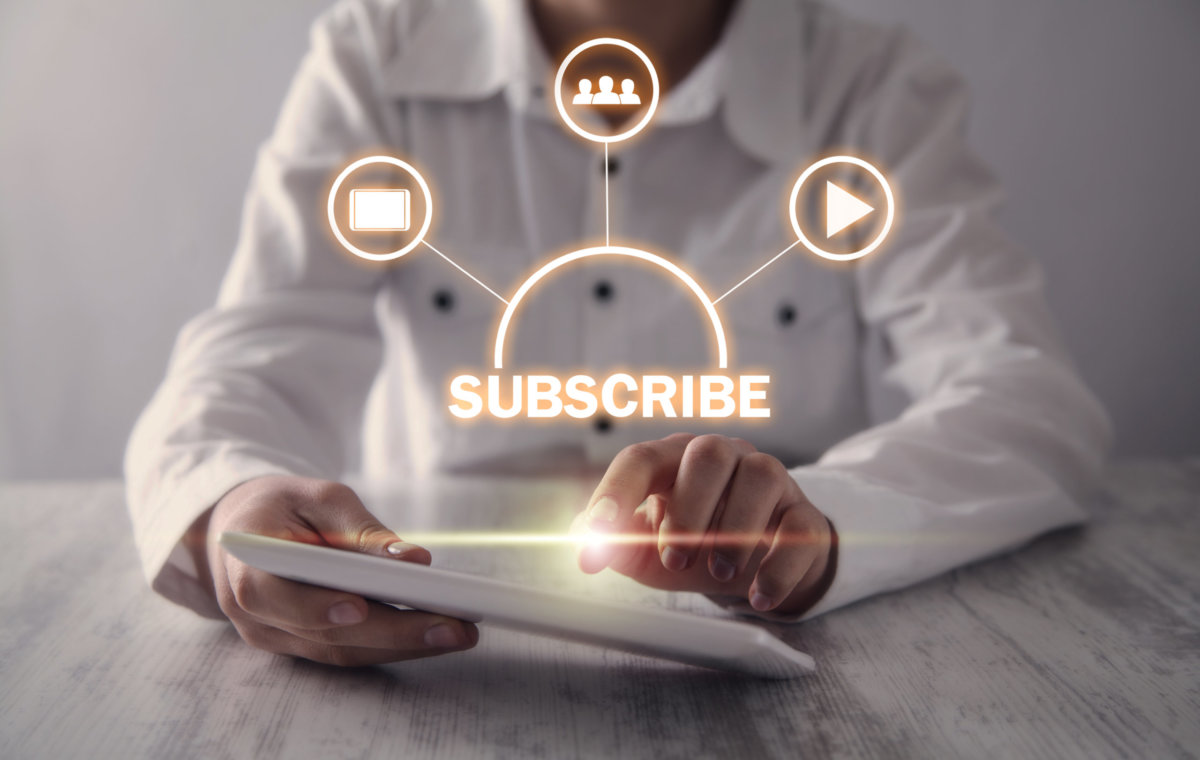 Spree Commerce supports multiple ways to implement subscription ecommerce – either directly through payment processors such as Stripe, Braintree, or Adyen or by integrating with SaaS subscription platforms such as Chargify or Chargebee. Here are 7 success stories of subscription ecommerce businesses powered by Spree Commerce. Explore subscription ecommerce solutions for your business.
What is subscription ecommerce
Subscription ecommerce means that your products are purchased regularly and automatically by a group of customers who have chosen this option. Led by start-ups such as Dollar Shave Club, Blue Apron meal kits, and Stitch Fix personal styling, it is a fast-growing trend in online buying. According to Fuel by McKinsey, the total market size for subscription ecommerce services is estimated at $12 billion to $15 billion.
The same study breaks down the subscription ecommerce companies into three categories: replenishment, curation, and access. 
What that means:
Replenishment subscriptions

provide regular, recurring deliveries of consumable goods

Curation subscriptions

provide a preselected range of products, often recommended by industry experts

Access subscriptions

require customers to purchase a membership in order to have access to additional perks
What products can be sold in a subscription-based model?
According to the Entrepreneur, subscription ecommerce companies focus on products and services that are supposed to satiate the craving for experiences and a sense of well-being.
"The market is dominated by niche-products like coffee, tea, meal-kits, etc. and it accounts for close to 20% of the market. Selling anything from weekend experiences for couples to stationery to cannabis, Hobby as a section of the market contributes to over 15% of the market, about 13% of the companies sell beauty and grooming products to men, women, and their pets."
Subscription ecommerce market share by industry according to the Entrepreneur:
Benefits of a subscription-based ecommerce business model
The subscription business model is highly scalable and can provide recurring revenue that is often more reliable than traditional ecommerce.
It's beneficial to the customer, who is offered a convenient, personalized, and, often a lower-cost way to buy what they want and need on a regular basis. And it is also convenient for the store owner who enjoys increased customer retention, improved sales forecasting, more customer engagement opportunities, and hence reduced marketing costs.  
It is worth mentioning, however, that in some niches, the competition is already very strong. And the customers are willing to subscribe only when automated purchasing gives them tangible benefits, such as lower costs or increased personalization. The winners are those, who are able to provide a great end-to-end experience, such as the companies mentioned below. 
Here are 7 examples of subscription-based ecommerce websites with seamless UX built with Spree Commerce
Feals – CBD subscriptions
Feals is a fast-growing wellness startup that provides customers with a simple, healthy way to feel better with premium CBD oils delivered directly to their doorstep. Feals' customers receive a 30% discount on every order if they choose the monthly subscription service, which can be paused or canceled anytime.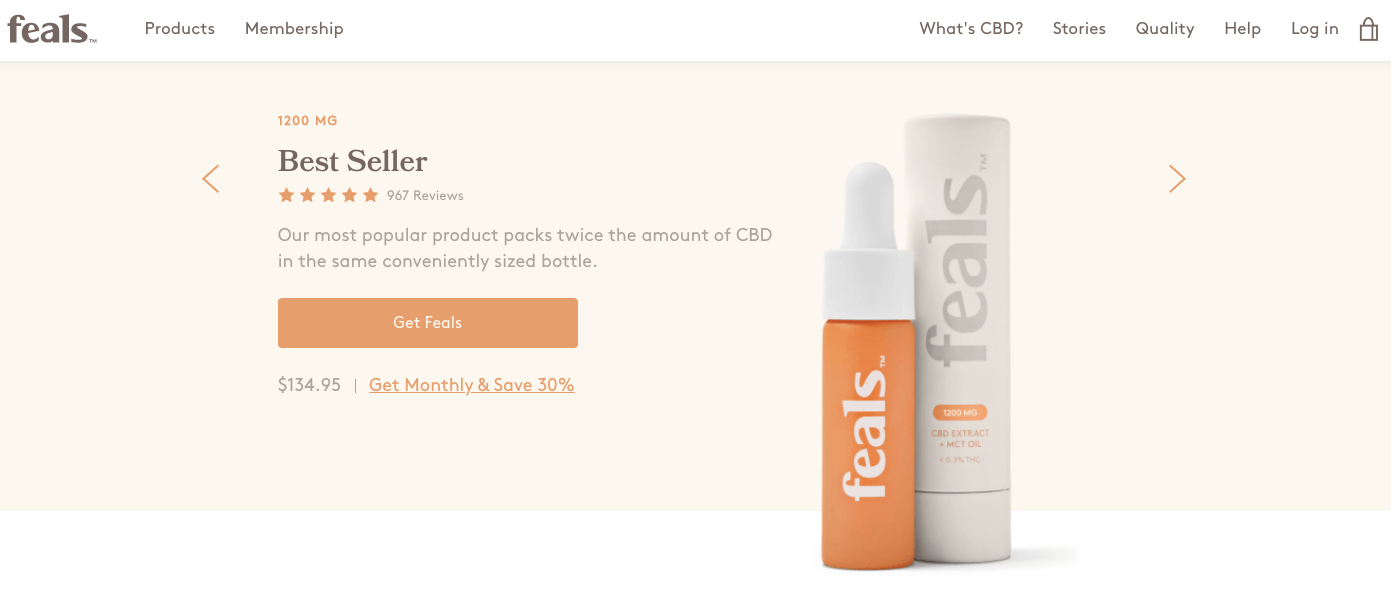 Blue Bottle Coffee – whole-bean subscriptions taken to the next level
Blue Bottle Coffee is a coffee roaster from Los Angeles that has grown into a global brand with a strong online presence. The brand's high-quality coffee is roasted to order and shipped within 48 hours.
You can customize your whole-bean subscription by choosing the coffee type, the number of bags per shipment as well as the frequency of delivery. 
You can also purchase a subscription as a gift for someone using the Gift Subscriptions option. This can be done in a couple of different ways. You can have the coffee delivered to that person's door, print a gift certificate, or simply email it. In the 2 former cases, you can choose up to 200 recipients at once so this might just be an easy and fun method for gifting your employees or business partners.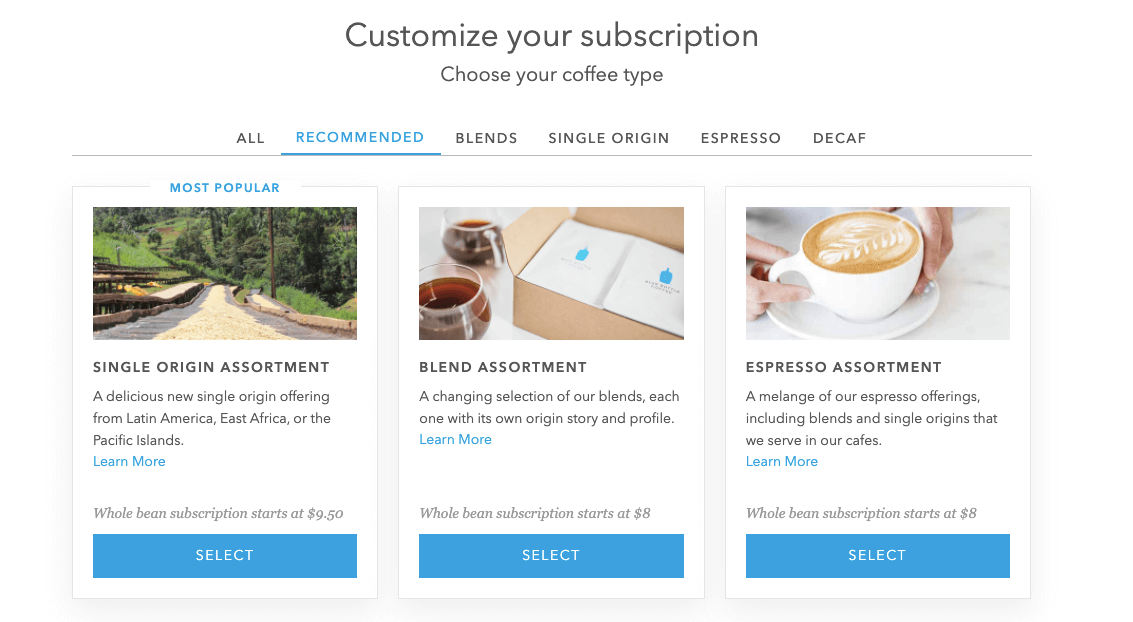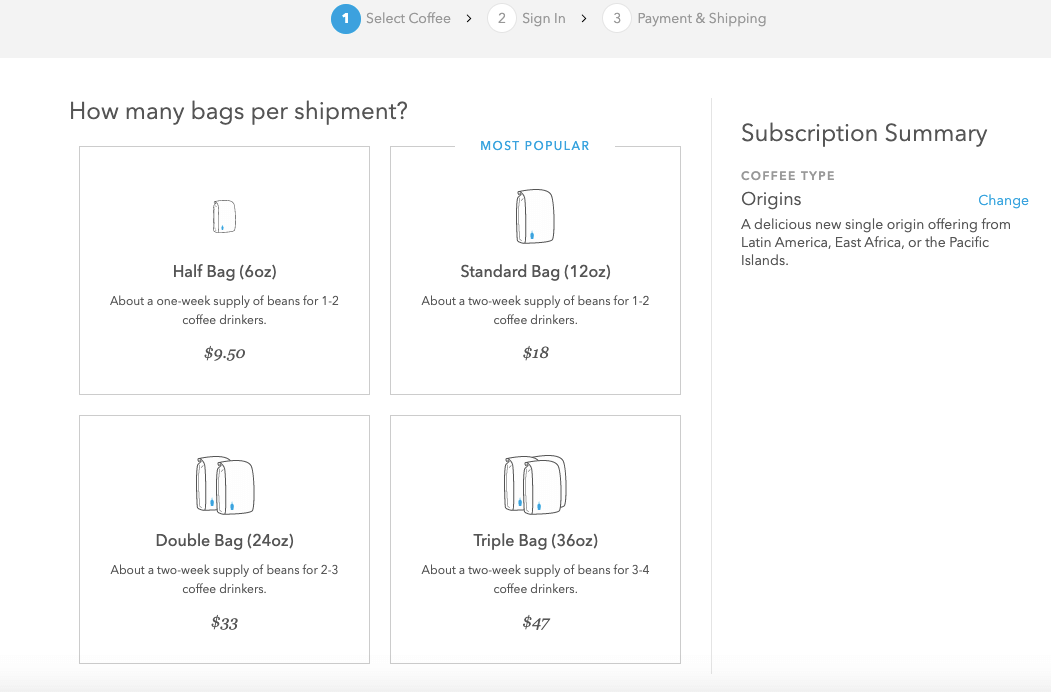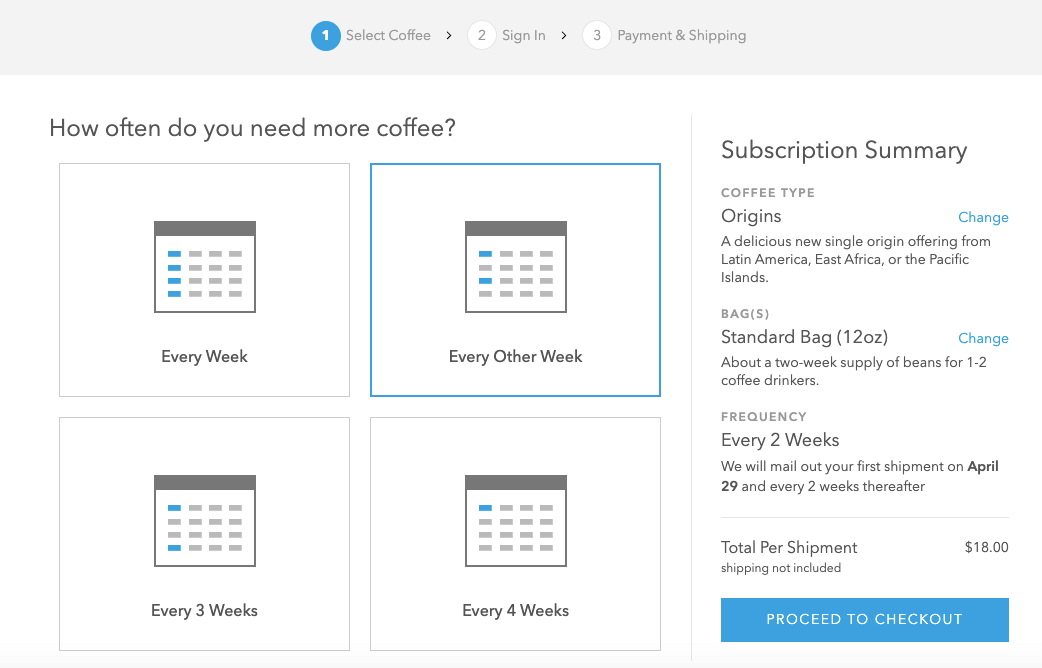 FORM – beauty subscriptions
FORM is a beauty brand that takes out the guesswork for consumers with curly hair with its collection designed especially to address the hair needs of women of color.
FORM's customers can have their preferred products automatically shipped to their door every 1 or 2 months. The subscription can be adjusted or canceled anytime and comes with a 5% discount.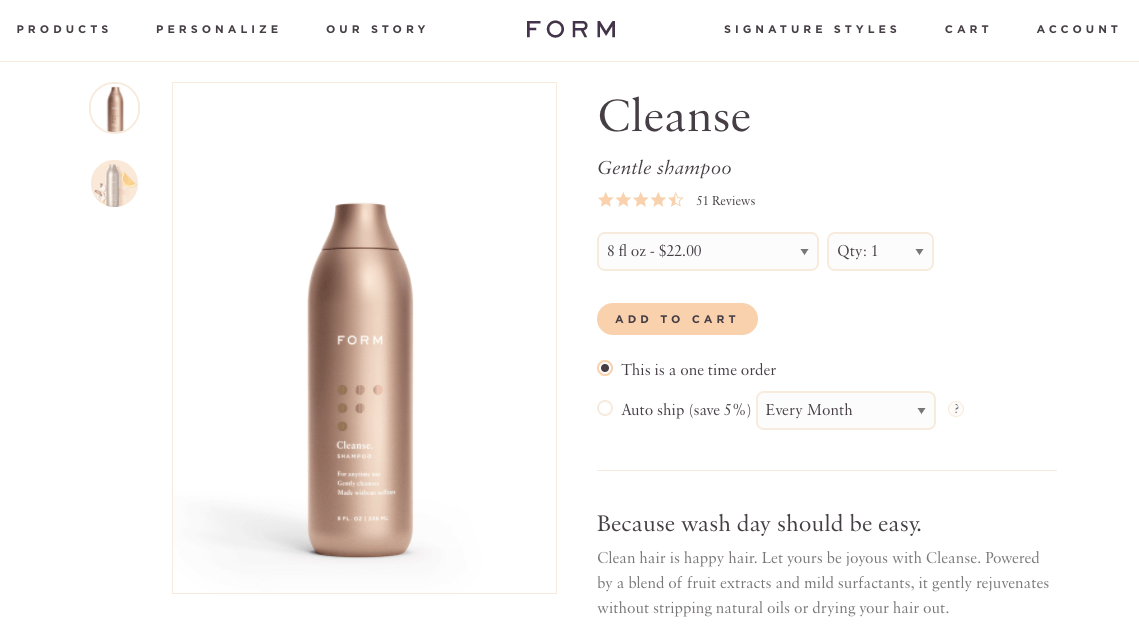 Hundred – subscription service for personalized vitamin mixes 
Hundred is a direct-to-consumer digital health company providing personalized high-quality vitamins plus Nutrition Expert Consultation. 
Hundred's website includes a user-friendly quiz to help gauge their individual requirements. After completing it, you can take the recommendations from the quiz and add or remove additional products to the order. At check-out, you can choose between two payment plans – either monthly or a 3-month prepaid subscription that can be adjusted anytime. The former results in a 15% discount.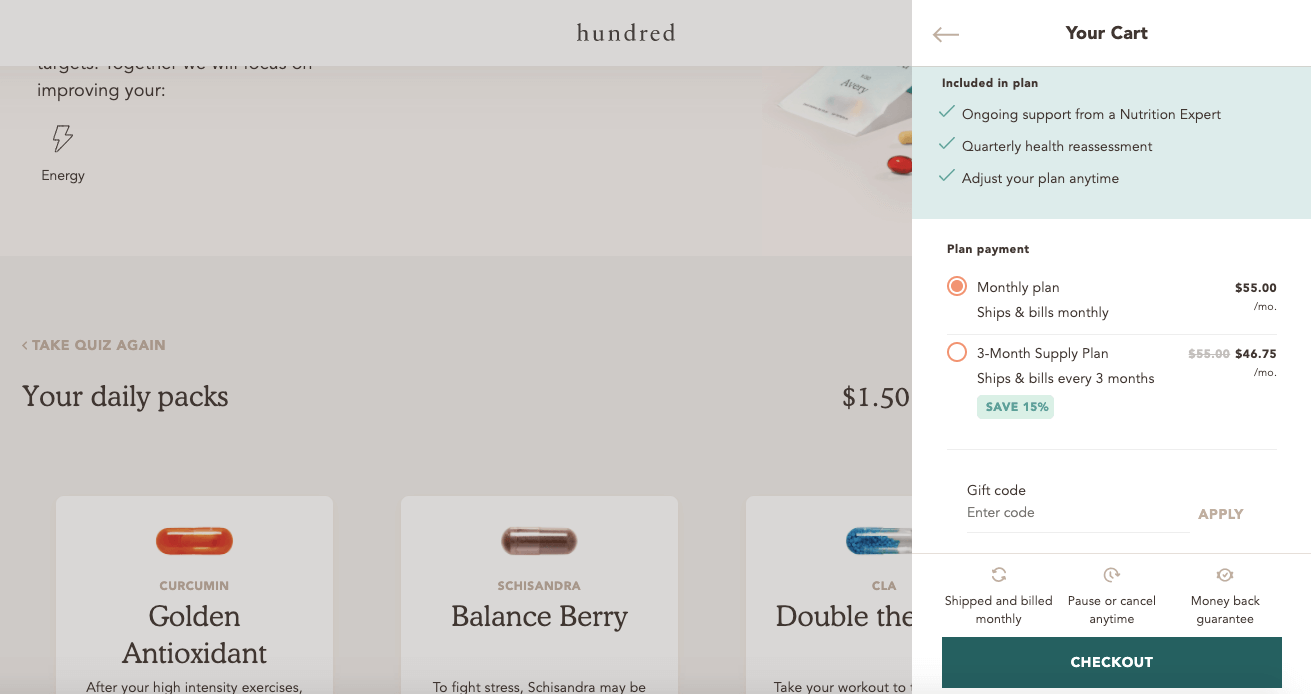 Goby – oral care subscriptions
Goby is an award-winning electric toothbrush brand paired with a brush head subscription service.
Goby's subscribers receive a new brush head for $6 every 1, 2, or 3 months with free shipping. Also, if you purchase a brush kit with a brush head subscription, you save $15 on the toothbrush. The Goby subscription helps the average consumer who currently waits nine long months to change brush heads and enables them to adhere to the minimum dentist-recommended timeframe of three months between brush heads.
Marley Spoon – meal kits subscriptions
Marley Spoon is a cook-at-home food delivery startup that partnered with Martha Stewart and offers her award-winning recipes and smart cooking techniques.
The cook-at-home meal kit subscription service can be ordered easily in just 5 steps on the brand's website. You just need to select the number of people and meals per week, enter the delivery and payment details, and choose the desired meals.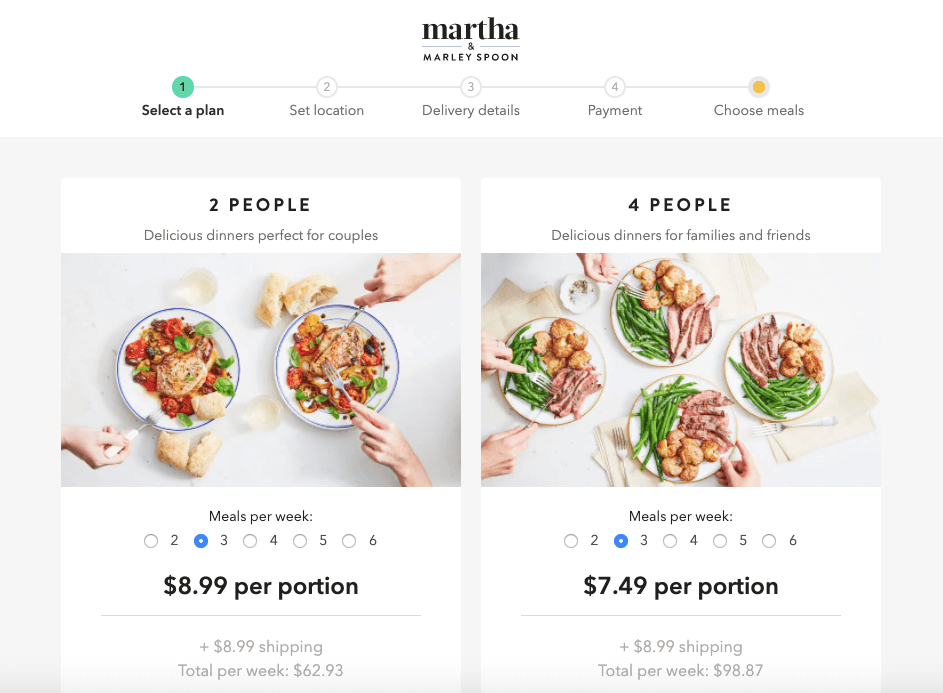 Underwear Expert – underwear subscriptions
Underwear Expert is the world's largest and most respected Underwear Club offering a curated assortment of men's underwear chosen by the experts.
Signing up for the club is very easy. New users take a quick survey. The first step is to pick your styles: boxer briefs, briefs, trunks, etc. Then, you pick your taste, favorite colors, and size. The final step entails previewing your order and making any changes to your upcoming shipment if you don't like what was selected. 
You can subscribe to receive anywhere from 1 to 3 pairs per month or every 2 or 3 months. Underwear subscriptions include Free Shipping in the US for 2 or more pairs and range from $24 to $70 per month depending on the options chosen. International shipping is also available to over 50 countries.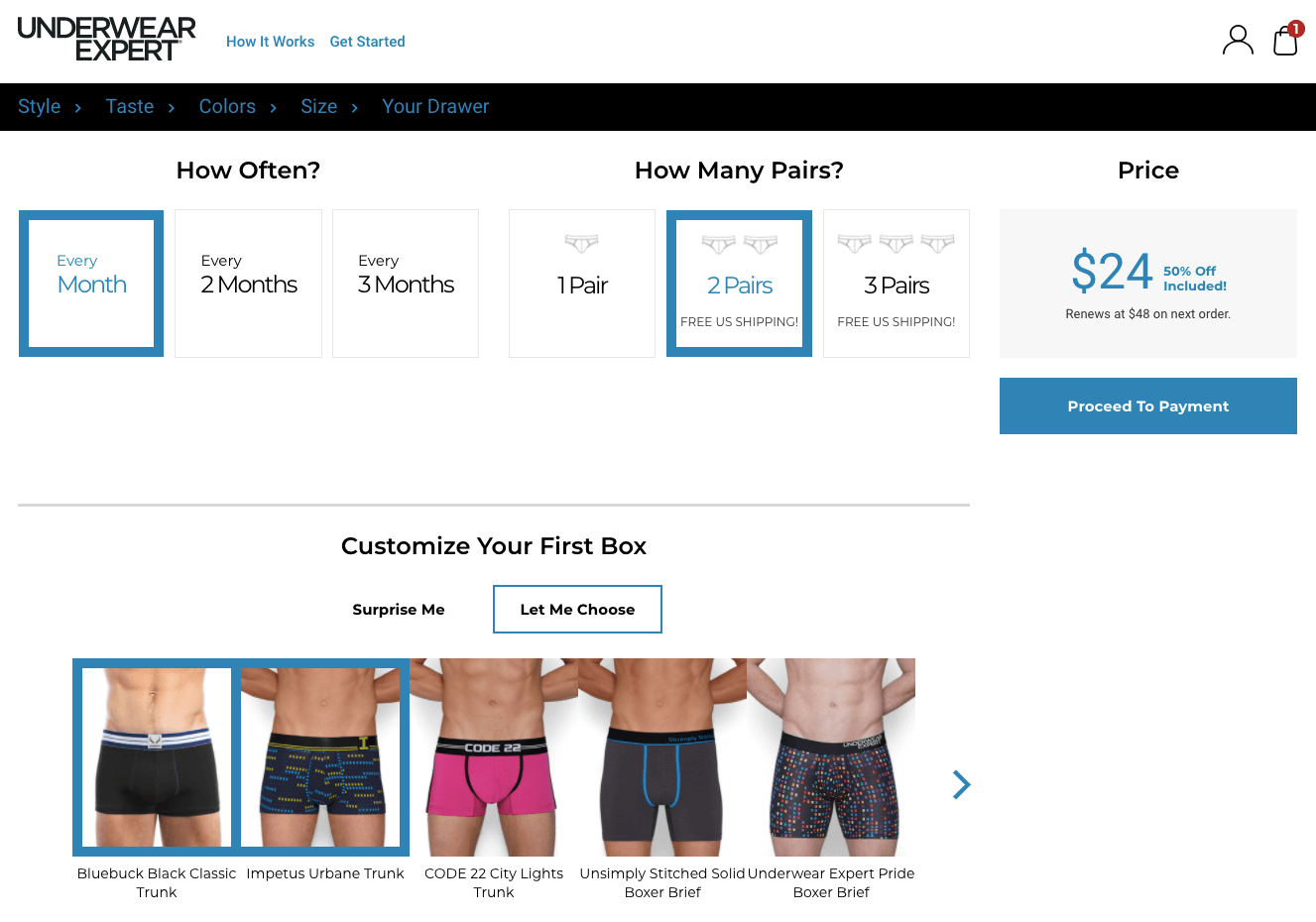 Spree Commerce as a subscription ecommerce platform
Depending on your business case you might choose to implement a subscription business model using:
Spree built-in subscriptions leveraging

Stripe Billing

or

Braintree Recurring Billing

or

Adyen Recurring Subscription

or any other payment processor API wrapped in a unified Spree functionality available for you to manage through your Spree admin dashboard. This way you'll keep all your pay-ins – both one-time and recurring – with a single payments processor. Your accountants will thank you for it. 
Let's discuss your use case, weigh all the pros and cons of both subscription implementation methods, and plot the optimal course for your subscription venture. Feel free to reach out to us using this contact form.