Hundred, a subscription service for personalized vitamin mixes powered by Spree Commerce raised $8M to expand to the US market
Vitamins without the guesswork
SPREE SUCCESS STORY
Hundred is a direct-to-consumer digital health company providing personalized high-quality vitamins plus Nutrition Expert Consultation. Using pharma logistical technology, Hundred's growing portfolio of 34 vitamins and supplements can fulfill over 75K unique combinations.
The company was founded by Dario Galbiati Alborghetti, an entrepreneur in the food and healthcare industry, to fill the common gaps in our diets with personalized vitamins. Originally from Berlin, during the 2019 Web Summit, Hundred raised $8M from Insight Partners to expand to the US market.
"We aim to develop a modern wellness company that lasts, democratizing access to nutritional education as a proxy to better health. We know that vitamins without guidance don't work, and health improvements are slow and often hard to reach by yourself. Our service aims for better health without excessive costs, and is designed to evaluate the whole person over time." – Dario Galbiati Alborghetti, founder and CEO.
Combining technology with a personalized approach
Hundred excels by giving customers access to nutrition experts and truly personalized advice. They combine cutting edge technology with their own dedicated nutritionist to deliver safe vitamins right to your door, all at an affordable cost.
To ensure customers are getting the most personalized vitamins and supplements for their unique needs, the website includes a user-friendly quiz to help gauge their individual requirements. After completing it, users can take the recommendations from the quiz and add or remove additional products to the order. Hundred makes the customization process super simple even for those with specific needs or budget restraints. 
At check-out you can choose between two payment plans – either monthly or 3 month prepaid subscription that can be adjusted anytime. All customers also get ongoing support from a Nutrition Expert and a quarterly health assessment.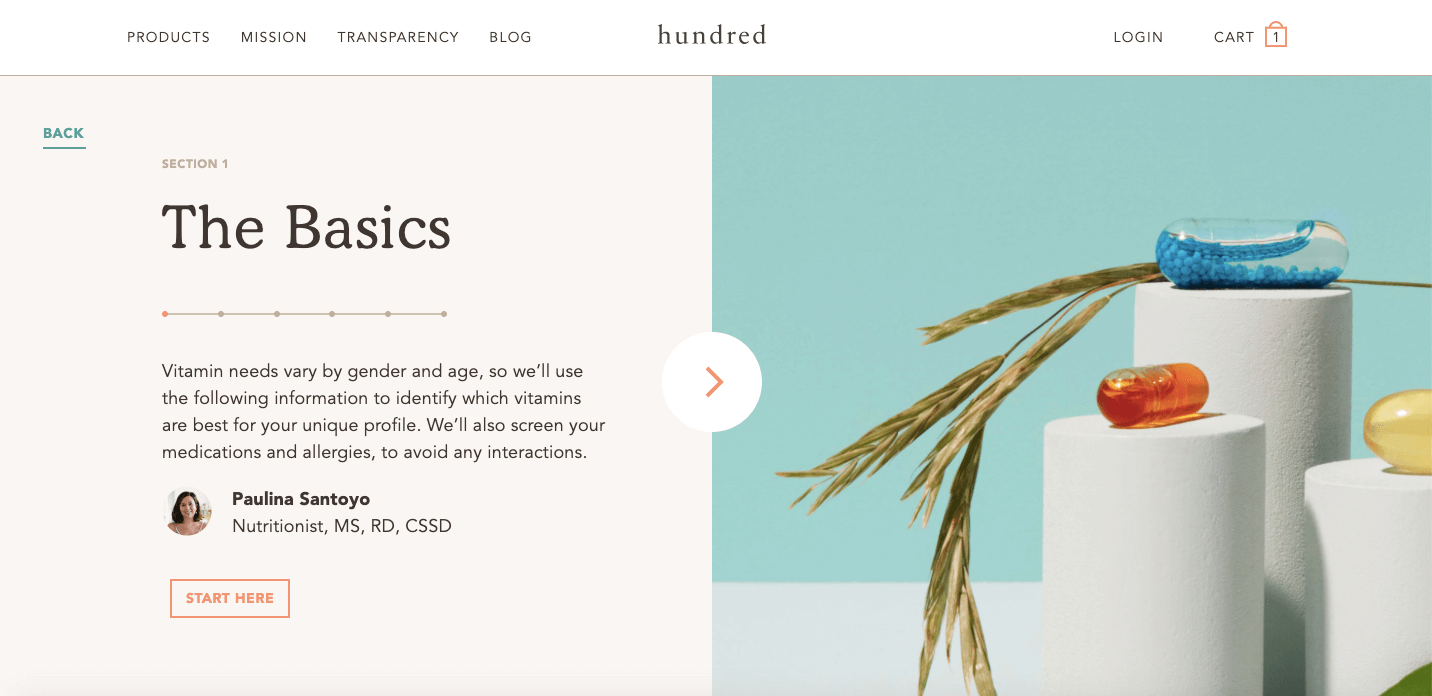 Hundred and Spree Commerce
Hundred's business is powered by a bespoke Ruby on Rails platform that handles everything from personalized recommendations for customers to a fully fledged e-commerce platform that lets them purchase their personalized supplements packs. On joinhundred.com you will find some really cool features like recommendations, gift codes and "View the label" where you can preview the supplements' lables and an interactive map that shows where the given vitamin comes from.
Tech Stack:
Spree Commerce
Ruby on Rails
React
Bootstrap
Javascript
Integrations: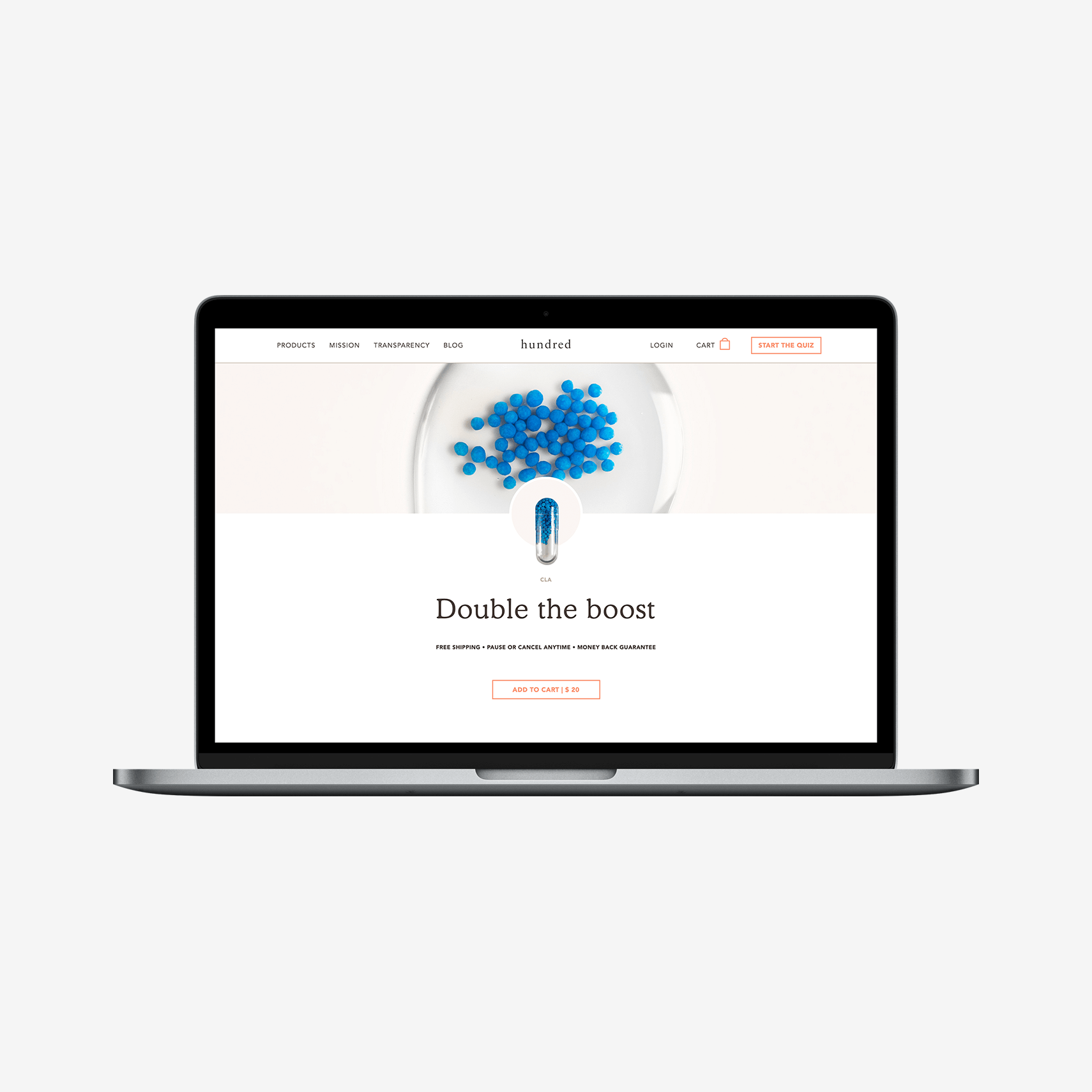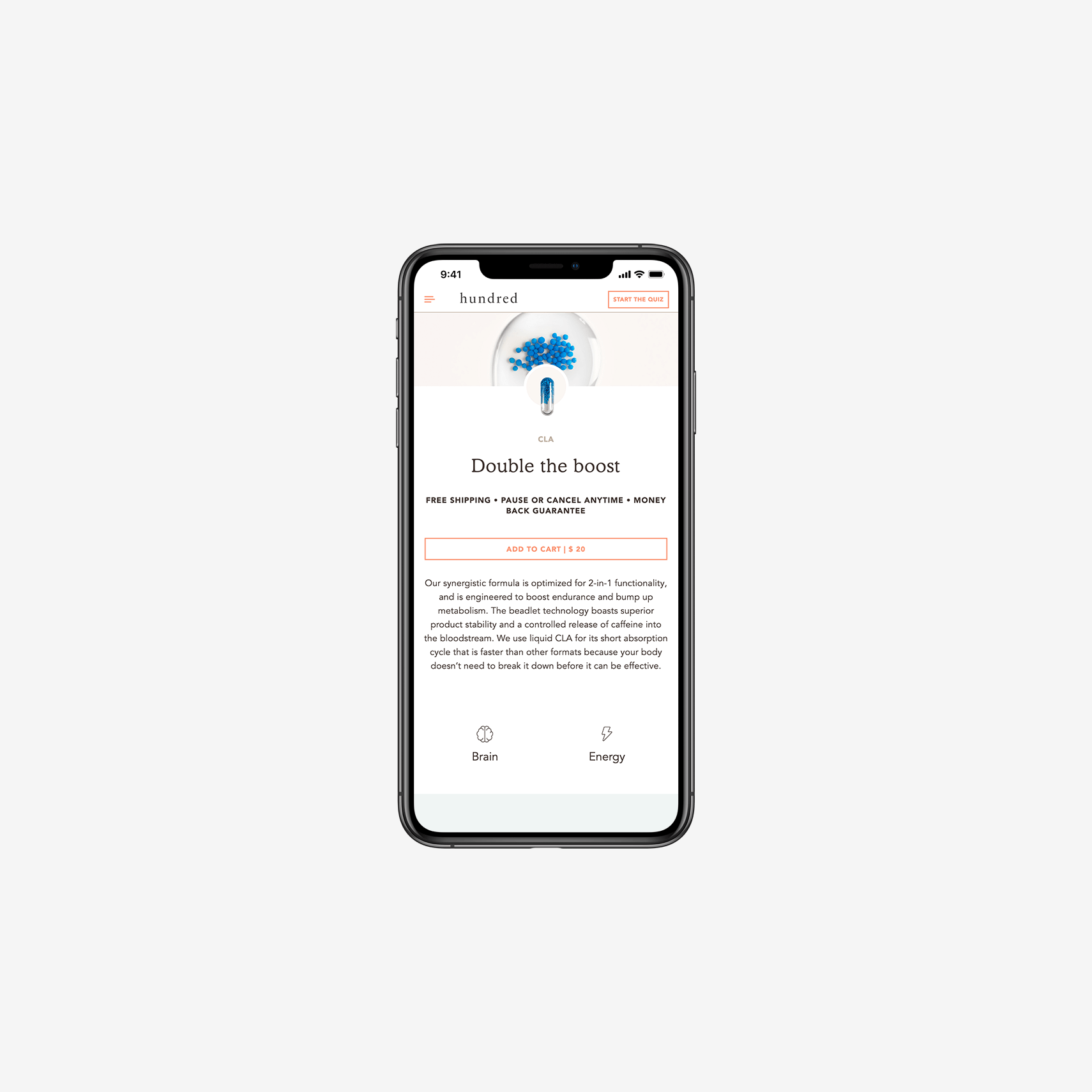 Conclusions:
SPREE SUCCESS STORY
Hundred's mission is to "shine a light and bring clarity to the murky vitamin space" by taking a holistic approach to analyzing your supplement requirements. From the unique subscription-based model, to the ongoing support from a Nutrition Expert to the affordable cost, the company is working to deliver customers the best possible user experience in as many ways as possible. This includes the brand's beautiful and user friendly e-commerce platform, built with Spree Commerce.