Blue Bottle Coffee used Spree to turn one coffee shop into a $700 million e-commerce business
Third wave coffee
SPREE SUCCESS STORY
Blue Bottle Coffee was founded in 2002 by James Freeman, a freelance clarinetist and coffee enthusiast, who began roasting beans in his garage. Since then the company has grown from a favorite local shop in the Bay Area into a global brand with strong online presence.
Considered to be one of the major players in third wave of coffee, a movement aimed at uplifting coffee from mere commodity to a luxury good like wine or craft beer, Blue Bottle played a big part in making high-end and artisanal coffee as popular as it is today. With their in-depth barista training program, brewing guides, and videos, they became one of the most impassioned craft coffee evangelists.
By educating their customers about the craft of brewing a good cup of coffee and finding ways to build stability into what is essentially a retail marketplace, they've created a brand that people want to talk about. Blue Bottle Coffee has translated their chic coffee shop ideas into a wildly successful online brand.
Reinforcing relationships through the purchase experience
Blue Bottle's online presence is inline with its in-store experience, making it possible for the company to encourage consumer passion in their products. When a customer purchases coffee through their website, Blue Bottle makes it an educational experience as well. The product pages and purchase flow act to reinforce the company's ideas on freshness and correct brewing methods. This helps guide the customer toward making a purchase that provides the best overall experience at all times.
Blue Bottle's minimalist design is instantly recognizable, and they reinforce it via social media. In a world where Instagram shots of your morning cup raise the awareness of a brand, Blue Bottle built their design aesthetic to be high-status but also inviting. When a customer snaps a picture in a Blue Bottle cafe, they're boosting their status to their followers, which translates to how the brand is perceived on social media.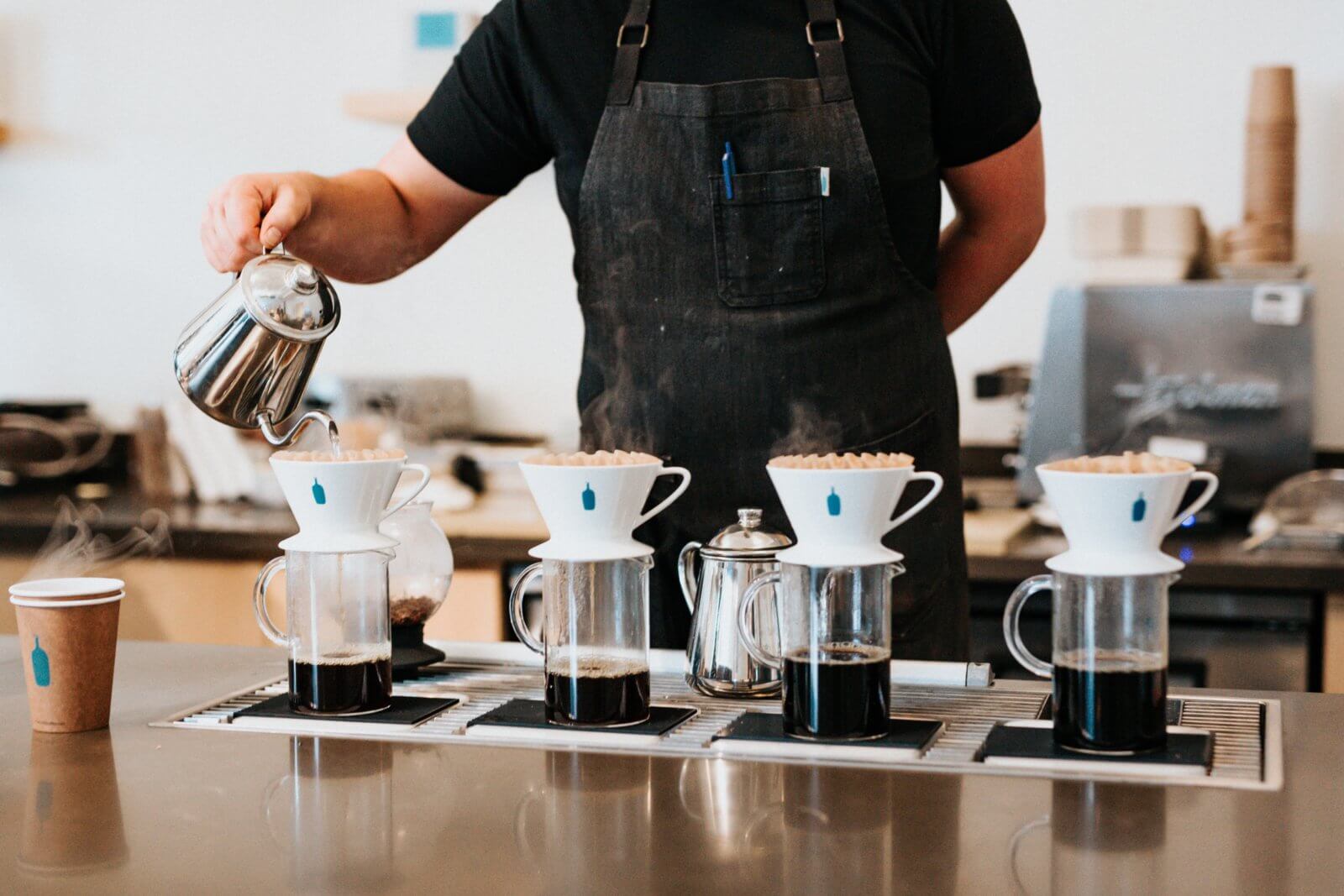 Blue Bottle Coffee and Spree
When Blue Bottle Coffee Co. hired David Bowman as its chief financial officer in 2012, its online sales had swollen to about $1 million online. But the e-commerce software it was using, didn't offer features the company felt it needed to grow its business online.
The retailer wanted, for instance, to let shoppers buying subscriptions—monthly coffee bean deliveries—the flexibility to pause, cancel or restart their deliveries. The old system couldn't offer that type of functionality.
After evaluating several options, Blue Bottle found Spree Commerce, an open-source platform, fit its needs.
Out of the box, Spree Commerce offers a host of free order management and product management tools. It also incorporates responsive design principles so that Blue Bottle can maintain a single set of web site content that adapts the display depending on whether the consumer is using a computer, tablet or smartphone. Spree Commerce also offers, integrations with several tools that link together a retailer's systems—fulfillment, accounting, marketing tools—to provide a single location to view all the information in those systems.
"We wanted flexibility and we wanted openness to link our systems together," Bowman says. Spree Commerce offered both. "Our systems gather a lot of data and that data tells a story," he says. "But if you can't bring that data together, you won't understand that story."
Tech Stack:
Spree Commerce
Ruby on Rails
AngularJS
Moment.js
jQuery
jQuery UI
Integrations: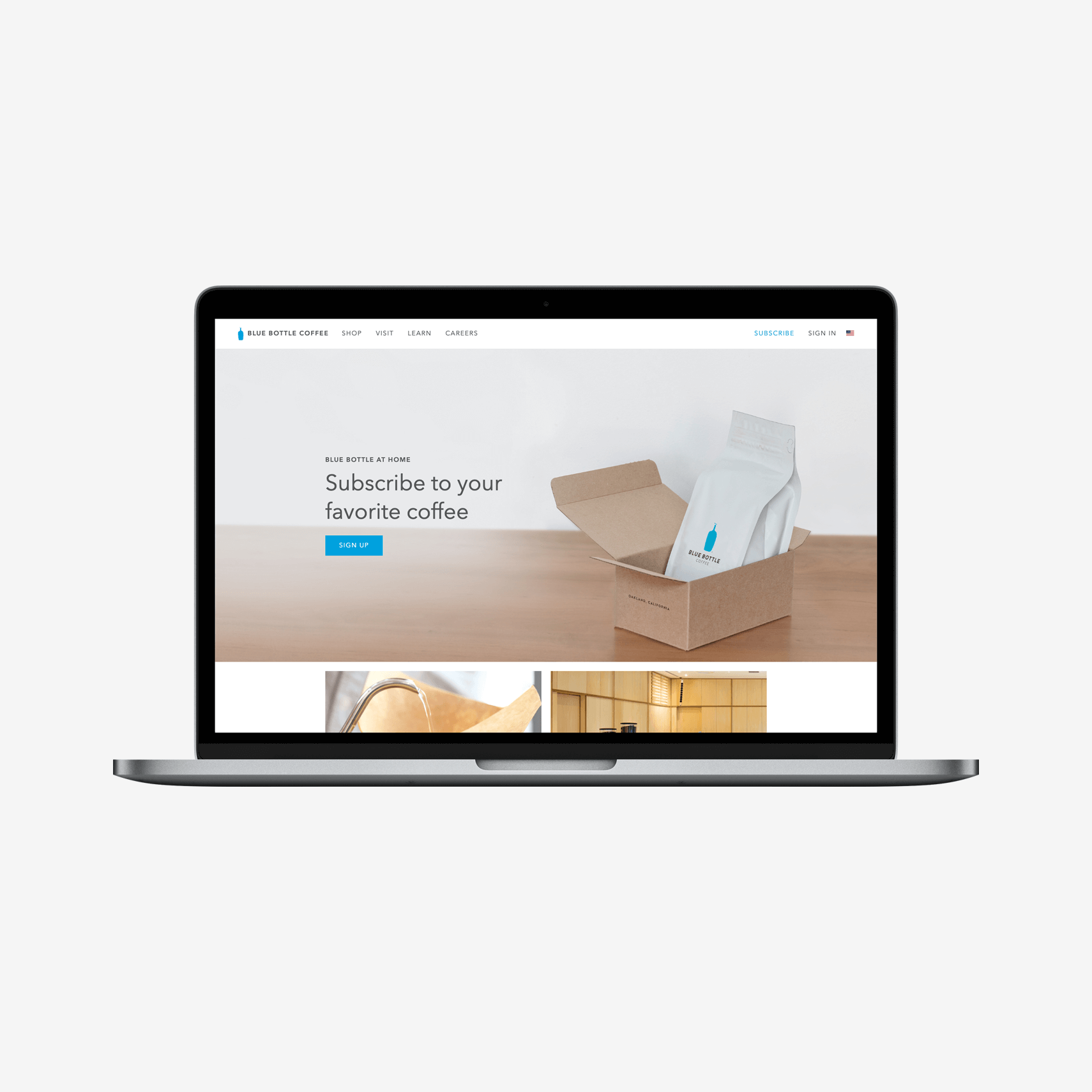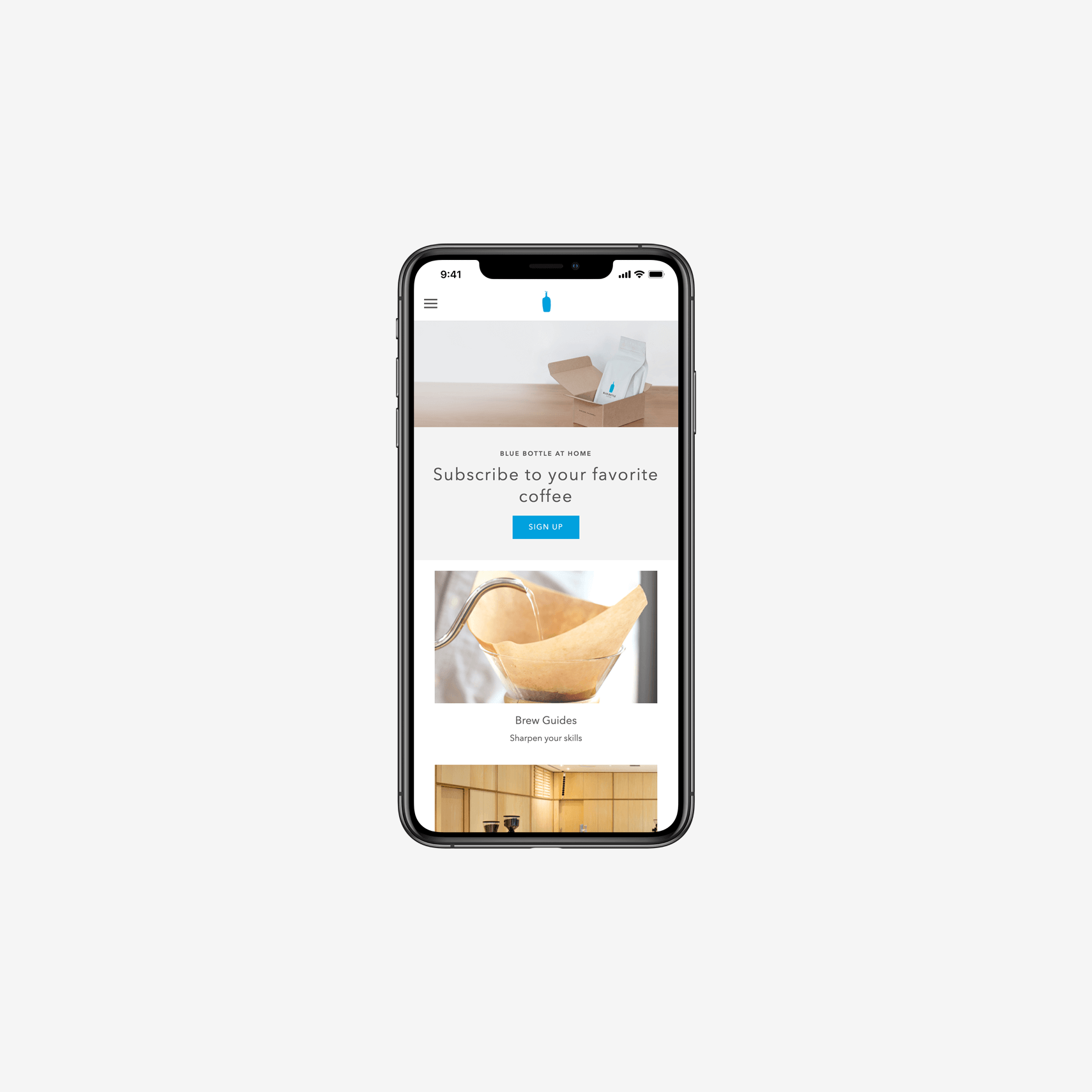 Conclusions:
SPREE SUCCESS STORY
Blue Bottle has developed a cult following for their beautiful cafes and exquisite coffee. But their website didn't represent the brand well, and web sales made up only 10% of their revenue. After evaluating several options, they decided to go with Spree Commerce open source solution that together with introducing a coffee subscription service gave them a way to scale their business more effectively and translate their chic coffee shop ideas into a wildly successful online brand.