Marley Spoon uses Spree Commerce for its cook-at-home meal kit subscription service
Bringing fresh food to your doorstep
SPREE SUCCESS STORY
Marley Spoon is a cook-at-home food delivery startup founded by ex-Delivery Hero chief executive Fabian Siegel and Till Neatby. The company is based in Berlin and has operations in Europe, the US and Australia. The company raised more than $90 million since its launch in 2014.
In June 2016, Marley Spoon partnered with Martha Stewart and Sequential Brands Group, Inc. to launch Martha & Marley Spoon, a meal kit delivery service featuring Martha Stewart's award-winning recipes and smart cooking techniques. 
Customers have the ability to choose recipes for two to four people from a new menu each week. Marley Spoon's global mission is to bring delightful, market-fresh and easy cooking back to the people while building a sustainable supply chain for a waste-free world.
Slowly but steadily transforming the way we eat, the global foodtech industry is expected to be worth $250 billion by 2022.
Meal kit subscription service
Marley Spoon sends recipes and pre-portioned seasonal ingredients in one convenient box, making it easy to cook a delicious dinner at home.
Since it was founded in 2014, Marley Spoon has expanded to seven countries on three continents; Germany, Austria, Belgium, the Netherlands, Sweden, Australia and the USA.
Subscriptions
One of the early and most significant challenges we faced was figuring out the best model for our customers. Marley Spoon started with a shopping basket model, however we found that although customers loved the product, they were more inclined to use it for special occasions than as a regular dinnertime solution. The result of this: the business did not grow. We had to rethink our strategy, and moved to a subscription model. Crucially though, we wanted to create a subscription that was flexible and would fit into our customers lives, fulfilling the promise of convenience. This model worked much better, as it targeted customers that were looking for a more regular solution to their problem, instead of just a short-term one. Marley Spoon became a weeknight cooking solution for customers across the globe.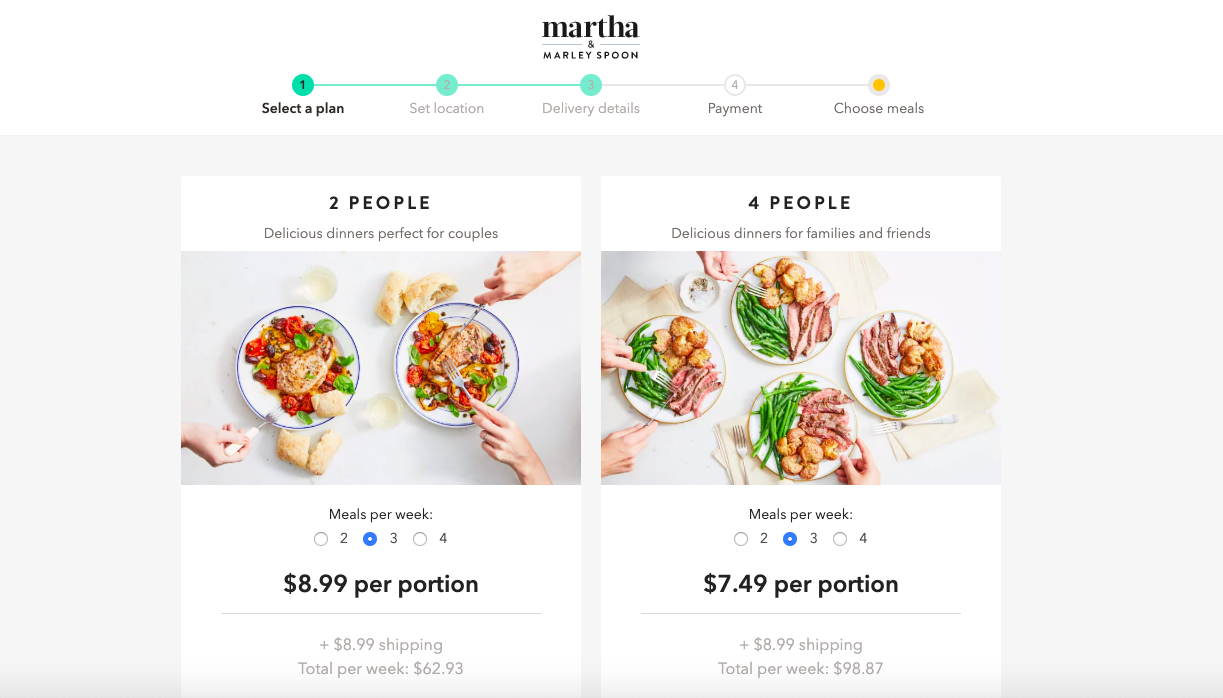 Marley Spoon and Spree Commerce
The Challenge
Designing a perfect onboarding flow for newly subscribed users which guides and helps the user from the first interaction to the successful completion.
The Solution
Signing up with Marley Spoon is pretty straightforward and can be completed in 5 simple steps:
1) Select a plan: how many meals you want to cook each week, and for how many people. Here you can opt for a vegetarian box.
2) Set location: you enter your zip code and email.
3) Delivery details: choose where and when you want to receive the box.
4) Payment method: pay with Visa, Mastercard, PayPal, or American Express.
5) Choose meals: decide what you want to eat!
Tech Stack:
Ruby on Rails

GraphQL APIs are built with Ruby on Rails

ReactJS with Next.js

PostgreSQL

Event-architecture built with Kafka and custom Ruby-based tooling

CI/CD pipeline with Codeship

Terraform and Ansible to manage our infrastructure

Kubernetes cluster running on AWS
Integrations: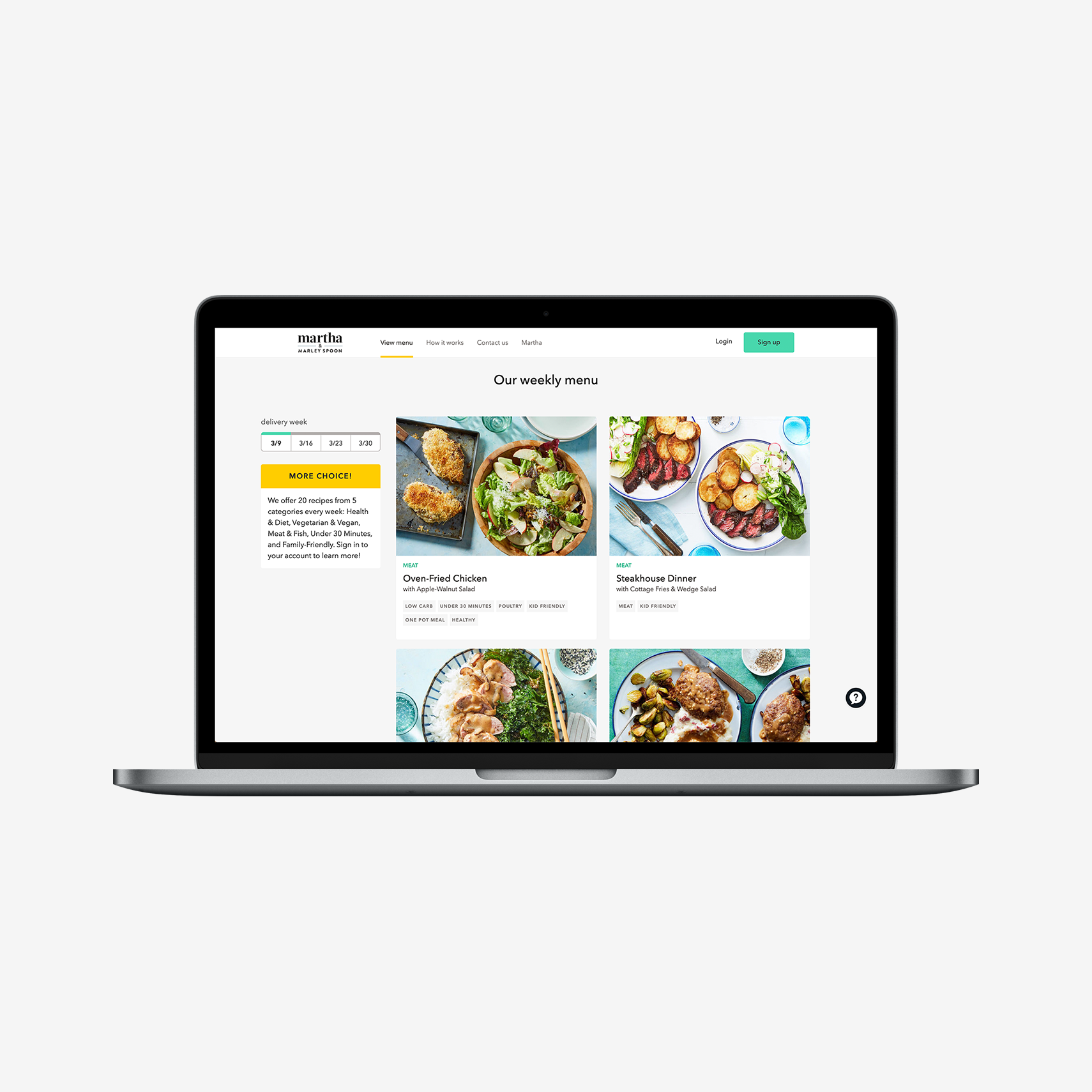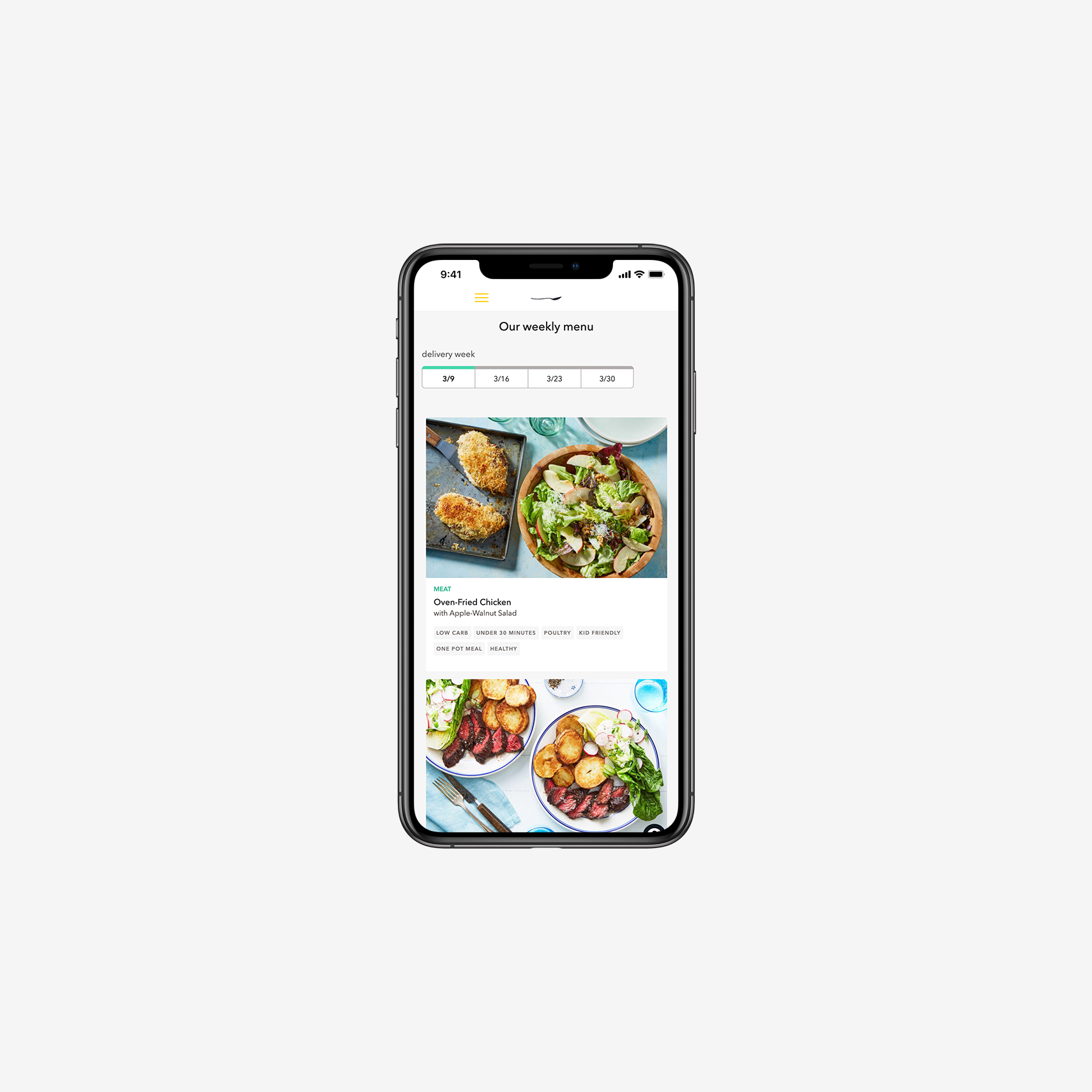 Conclusions:
SPREE SUCCESS STORY
Marley Spoon simplifies weeknight cooking and helps busy people skip the supermarket. The company delivers top quality fresh ingredients, in the exact quantities required, with chef-designed easy-to-cook recipes, to thousands of households across the globe. The cook-at-home meal kit subscription service can be ordered easily in just 5 steps on the brand's website. Seamless experience and interface is what makes the company's Spree Commerce website stand out when it comes to ordering and managing the subscription.