Underwear Expert uses Spree Commerce for its subscription-based curated underwear club
The number one global resource for men's underwear trends
SPREE SUCCESS STORY
The Underwear Expert is the world's largest and most respected Underwear Club offering a curated assortment of men's underwear chosen by the experts. Originally founded in 2012 as a blog by The Underwear Expert himself, Michael Kleinmann, the Brooklyn based startup has become the global men's underwear resource, serving up everything you've ever wanted to know about men's underwear trends.
Following a successfully funded Kickstarter campaign, The Underwear Expert has launched its highly anticipated Curated Underwear Club. The customizable underwear-of-the-month club allows men to receive underwear that is selected for them based on a simple questionnaire that can be easily filled out online. Since 2015, the Underwear Expert has grown exponentially.
"Underwear ecommerce has evolved considerably, and now Amazon or the Manufacturer's website are the best places to go to buy men's underwear, and that's assuming you know what you want. However, if you want to try new brands or new types of products, and have experts help curate your underwear collection based on your taste level, the same way you would have a salesperson in a store assist you, then our Curated Underwear Club is the answer." – Michael Kleinmann, CEO & Founder
A curated underwear subscription
Underwear Expert started as a men's underwear blog and transitioned to a subscription-based online retailer offering a curated underwear subscription with over 50 brands, featuring underwear styles, advice, and reviews, fabric glossary, men's underwear trend analysis, and style and service-oriented content.
Signing up for the club is very easy. New users take a quick survey. The first step is to pick your styles: boxer briefs, briefs, trunks, etc. On your next couple of steps, you pick your taste and your colors. Then you get to your size step and that's providing your waist size based on their custom sizing technology that sizes up or down depending on how the product fits. Then the next step entails previewing your order and making any changes to your upcoming shipment if you don't like what was selected.
You can subscribe to receive anywhere from 1 to 3 pairs per month or every 2 or 3 months. Underwear subscriptions include Free Shipping in the US for 2 or more pairs and range from $24 to $70 per month depending on the options chosen. International shipping is also available to over 50 countries.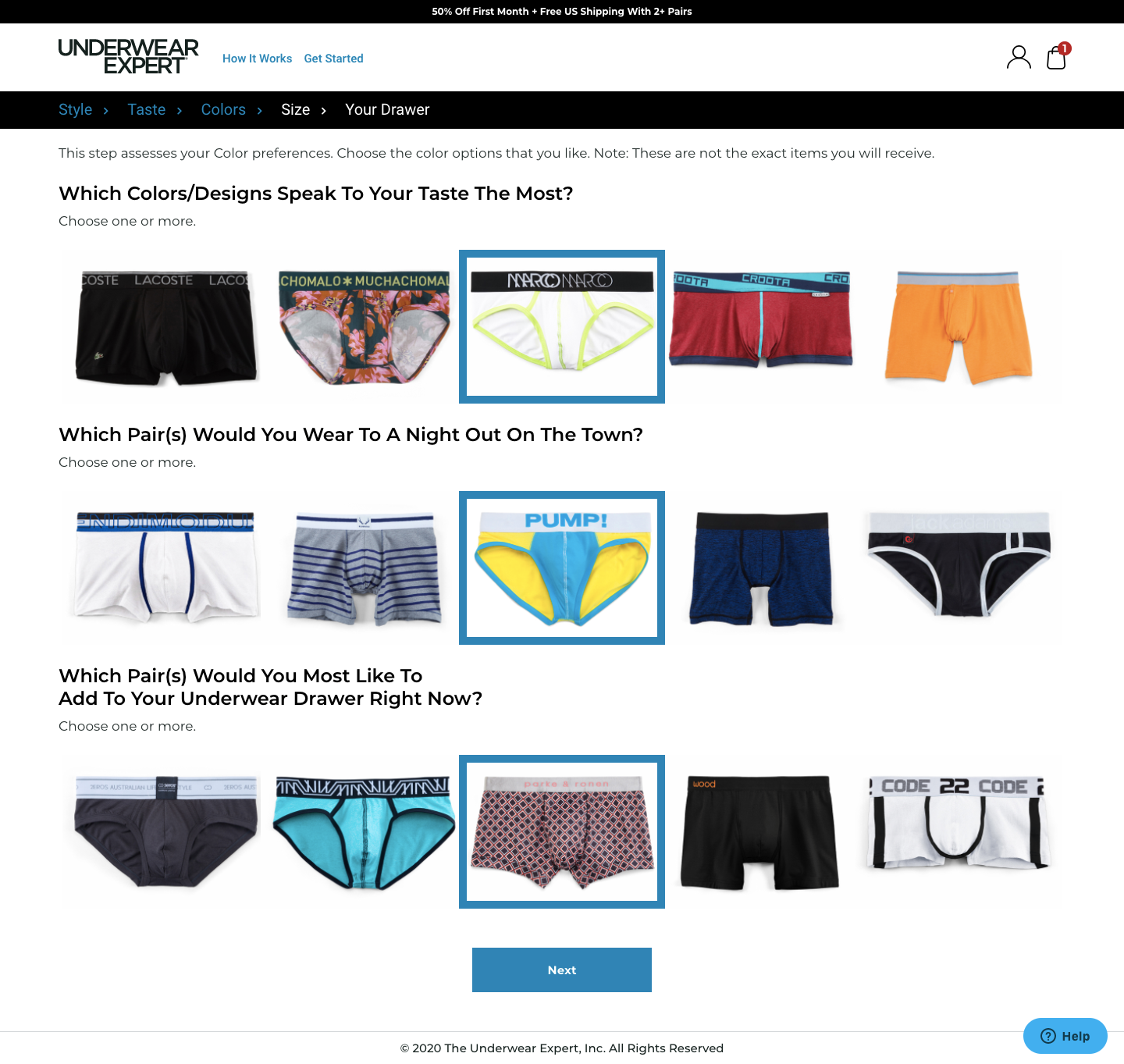 Underwear Expert and Spree Commerce
To provide a truly "curated" experience for its customers, The Underwear Expert has built a custom technology platform that powers the subscription service. Customers can choose from one, two, or three pairs of underwear every one to three months.
The Challenge
The Underwear Expert wanted to create a subscription model business in the form of a custom men's underwear of the month club. The challenge was to automate the process of ordering and managing stock, processing payments, and developing tools to manage the business.
The Solution
A custom-built solution using Ruby on Rails, ElasticSearch, Postgres, and MongoDB to:
Sync inventory between the ecommerce platform and multiple warehouses
Manage and optimize the inventory
Perform advanced subscription processing
View the state of the business via custom reporting and analytics suite
Track company financials in a custom accounting solution
The system has been designed in such a way that most of the common tasks are performed automatically.
"Our ecommerce platform is the next logical step for The Underwear Expert, combining our world renowned expertise with the many brands we have come to work with." – Michael Kleinmann, CEO and Founder of The Underwear Expert
Key Features:
Reporting suite that allows business monitoring from multiple angles
Multi-level user access system that ensures that every employee has access to designated parts of the system
Financial reconciliation module that allows for easy tax processing
Subscription processing module that ensures that personalized merchandise is shipped to each customer
Order and inventory system that predicts inventory needs for upcoming months as well as manages the purchasing process
Tech Stack:
Spree Commerce
Ruby on Rails
Bootstrap
jQuery
webpack
Sentry
HeadJS
Integrations: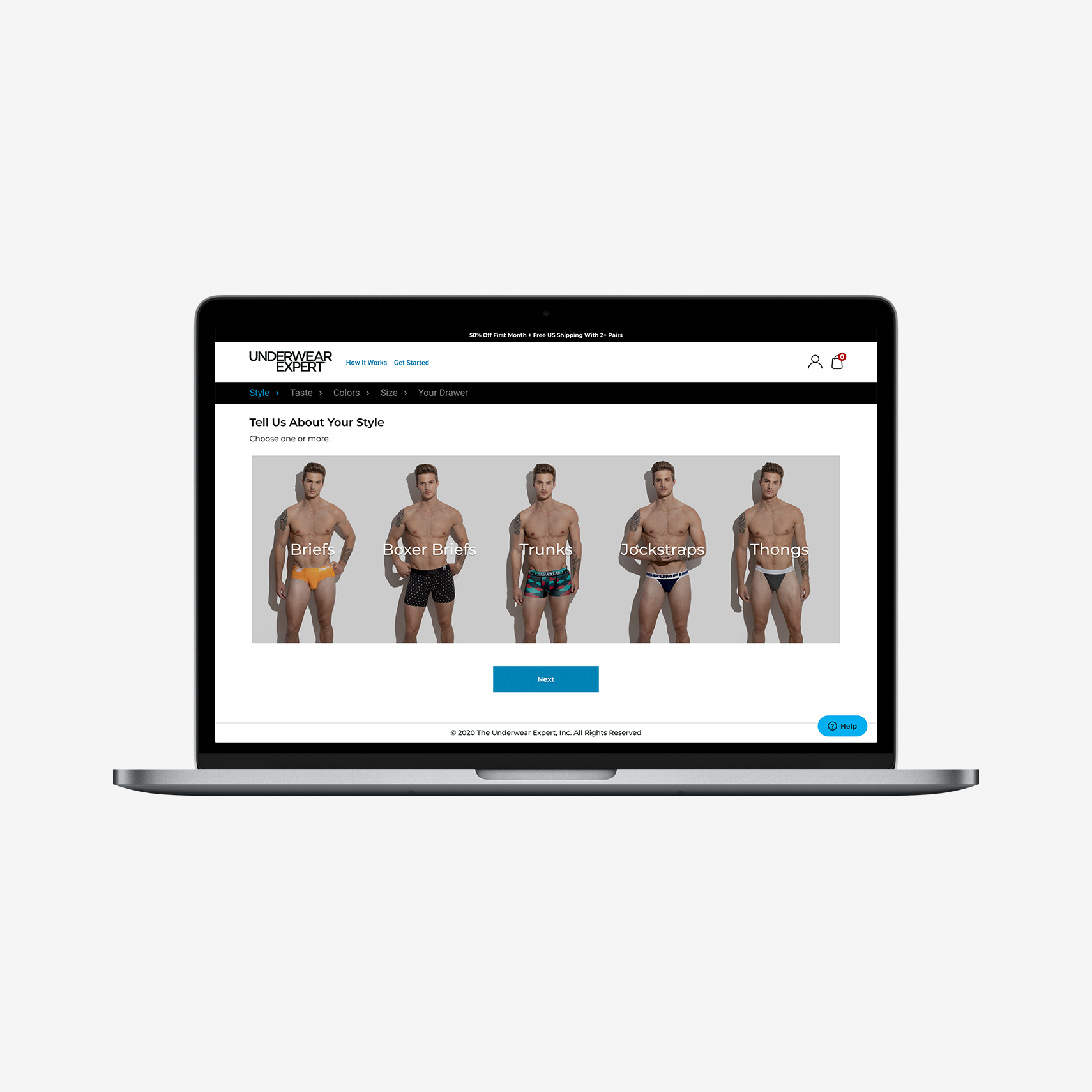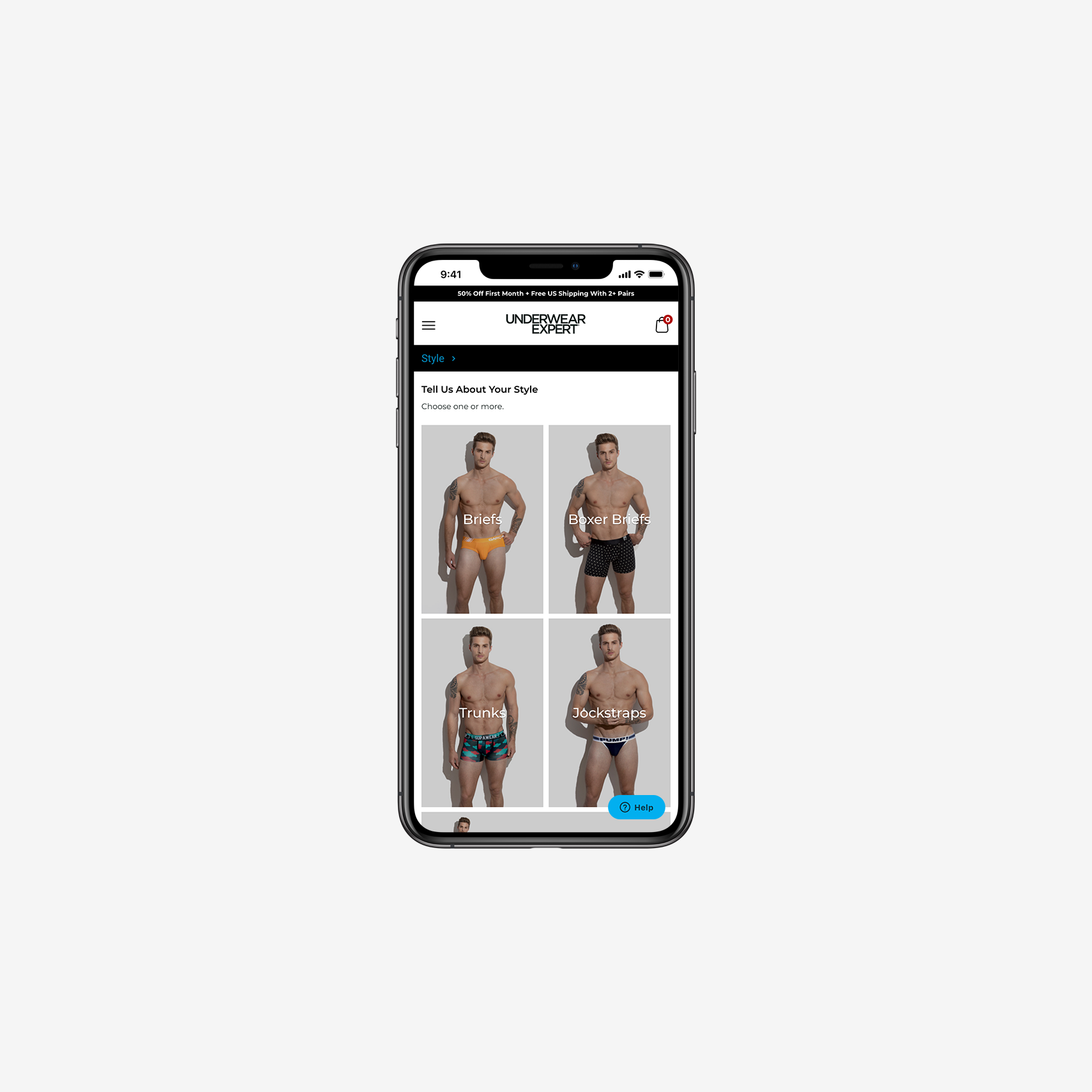 Conclusions:
SPREE SUCCESS STORY
Underwear Expert is a monthly subscription service that uses custom-built sizing technology to make sure you get a perfect fit with every pair. According to the New York Times, The Underwear Expert is a "comprehensive website dedicated to researching, testing, reviewing, and even curating for sale underpants." This website has been built with Spree Commerce, a super flexible and scalable open-source ecommerce software.