FORM uses Spree Commerce for its prestige hair care brand designed for all hair types
A hair-care line designed to meet the specific needs of all hair textures
SPREE SUCCESS STORY
FORM is a beauty brand belonging to Walker and Company, a firm that is reinventing the way consumers of color learn about, purchase and enjoy health and beauty products. The company's focus is on the $50 billion personal care segment, where traditional manufacturers and retailers are neither building brands nor merchandising experiences which cater to the uniquely differentiated needs of black, latino and asian consumers – three of America's fastest growing and most culturally influential demographic groups. In 2018 Walker and Company was acquired by the multinational consumer goods corporation Procter & Gamble.
"Since the company's inception, we've been working to bring this collection to life as part of our commitment to making health and beauty simple for people of color. We understand the huge opportunity in this vastly underserved market and have a proven track record of bringing health and beauty products to market that both fill a void, and more importantly, work." – Tristan Walker, CEO of Walker & Company Brands 
Building the world's most consumer-centric health & beauty products company
FORM takes out the guesswork for consumers with coily & curly hair who wear their hair in natural, protective & straight styles. The collection, available now, consists of 10 products, ranging from $22 to $32 — all of which address the hair needs of women of color. 
Here's how it works: First, you take a FORM consultation and answer a bunch of questions about your hair. Then the brand hooks you up with a personalized FORM regimen with a list of product recommendations that fit the needs of your exact hair type. If you want to take the process a step further for a more exact customization, you can also participate in the company's Hair Microscope Analysis Process, coming soon to the website, which requires you to send in a sample of your strands for lab testing. From there, the FORM team will send you in-depth results of the exact regimen that'll be even more tailored to your specific curl type.
The brand also offers a variety of ready looks (Signature Styles) that can be easily achieved using FORM's products. Just choose a certain hairstyle and you will get a recipe for it togther with a video manual presented by a stylist, pro tips and a selection of products, you will need that you can add to the cart with just one click.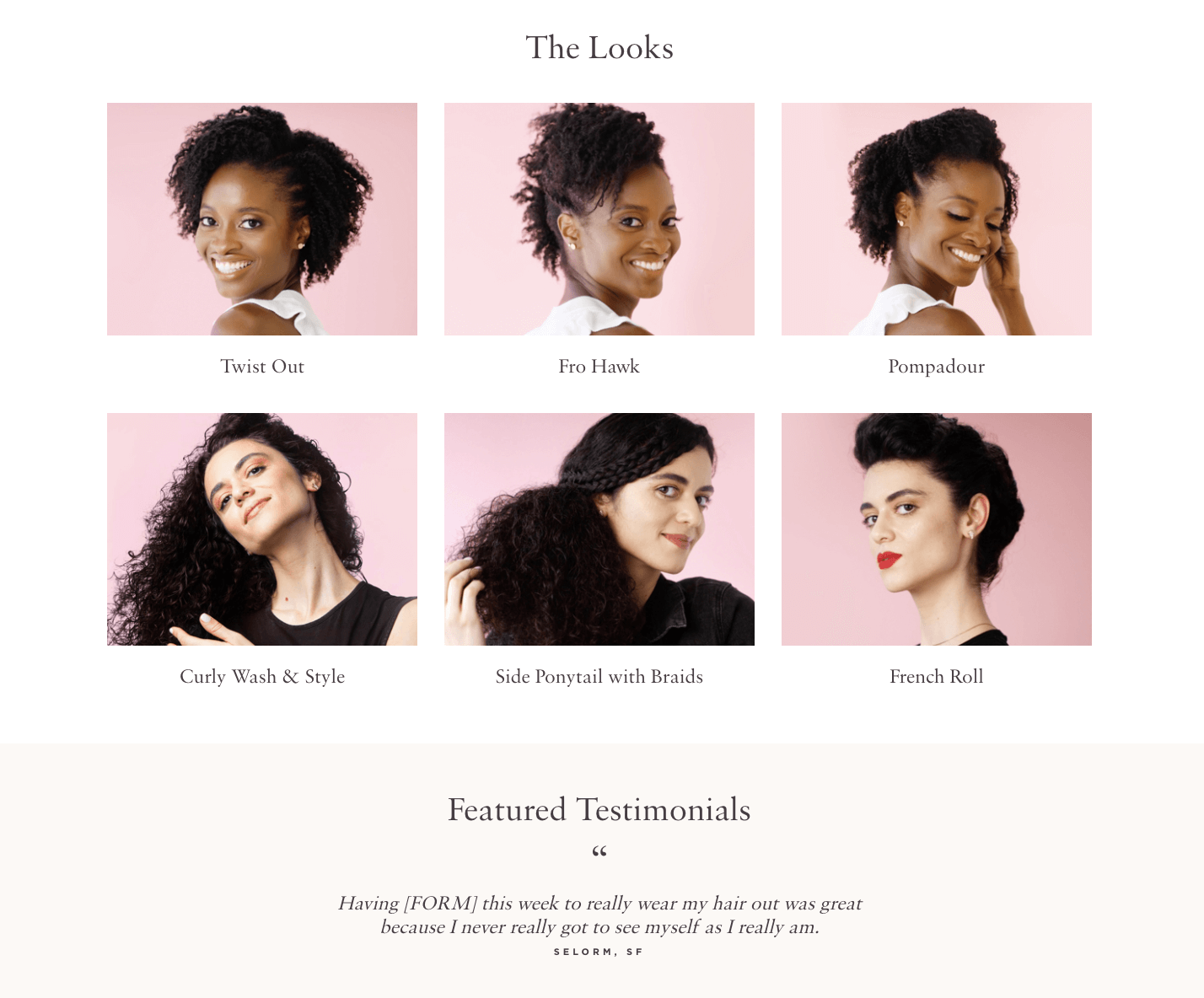 FORM and Spree Commerce
FORM's website is built with Spree Commerce, a flexible and scalable open-source e-commerce software. Spree enables you to build beautiful online stores that are fast loading, user friendly and what's most important – you have total control over them. On formbeauty.com you will find some really cool features like customized Gift Cards, product reviews and featured testimonials from Twitter. The company also offers a subscription service with shipment every month or 2 months (the user just needs to select the Auto Ship option at the checkout) while the integration with Affirm allows the customers to pay with 3 interest-free payments.
Tech Stack:
Spree Commerce
Ruby on Rails
Vue.js
Bootstrap
Integrations: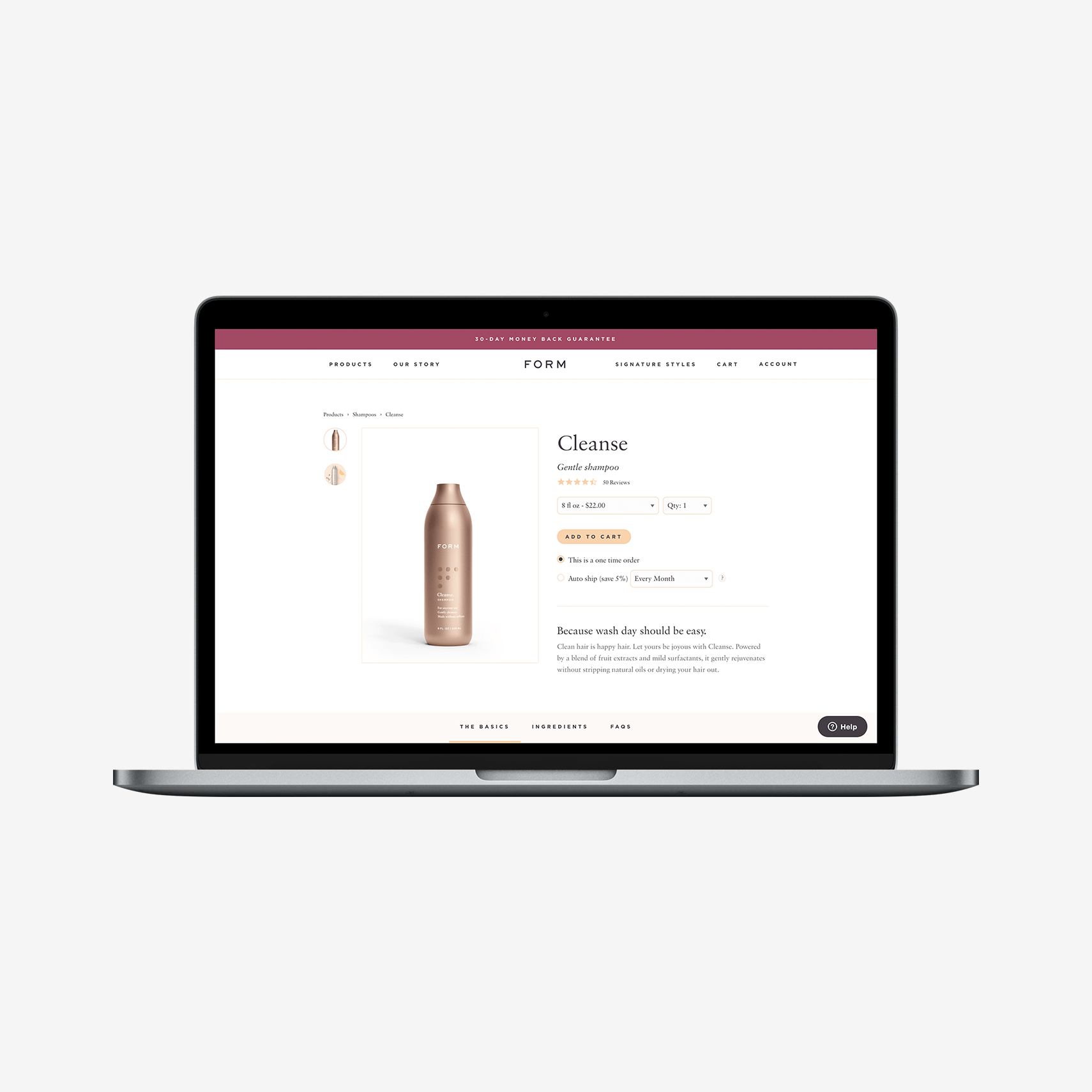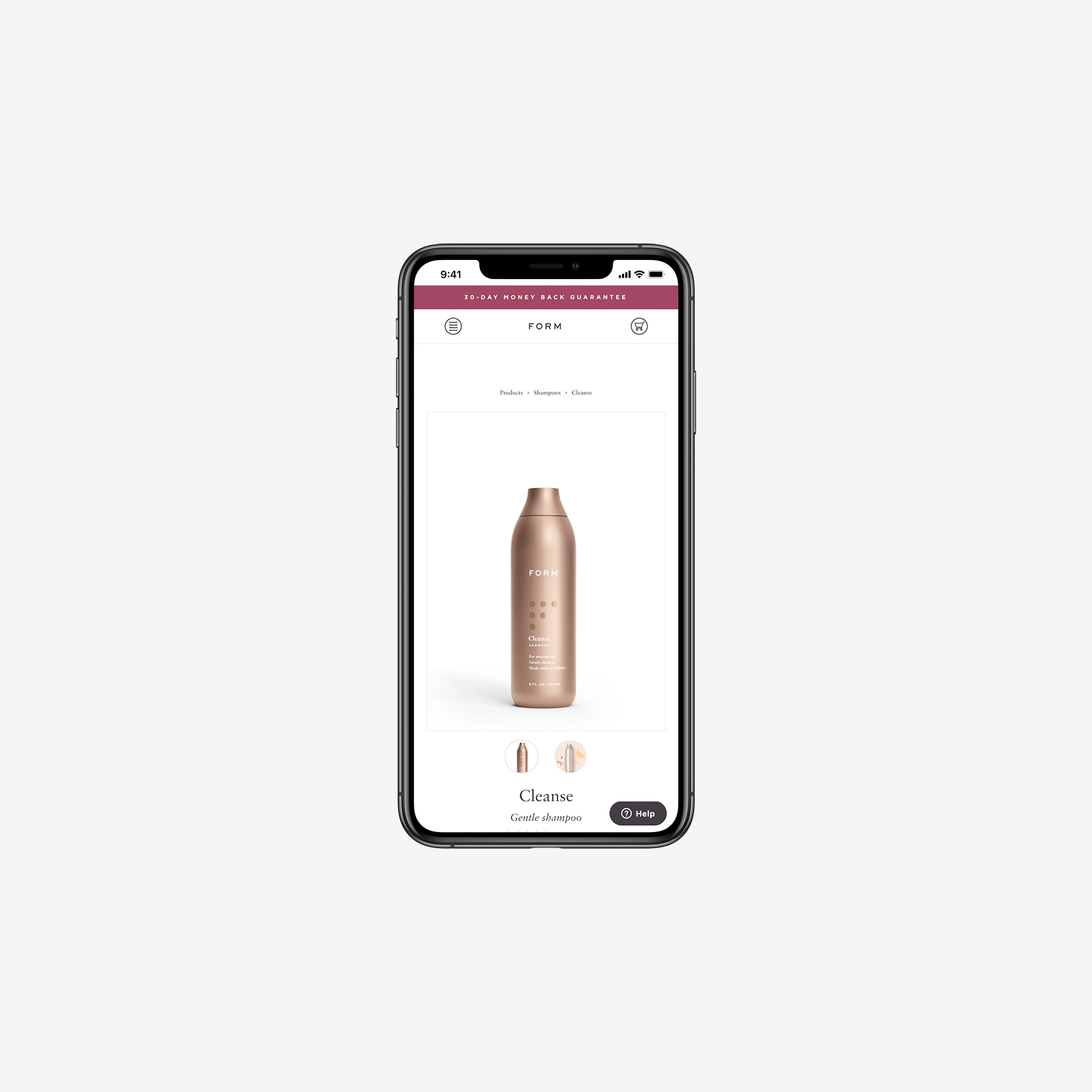 Conclusions:
SPREE SUCCESS STORY
FORM wants to completely reinvent the way its community learns about, purchases and enjoys health and beauty products. The brand does this by developing, designing and testing products and services specifically tailored to its community's needs and delivering on the promise of great customer service and simple shopping experience. The company's website, built with Spree Commerce, is simply beautiful and offers several features that contribute to great User Experience and boost "brand love".