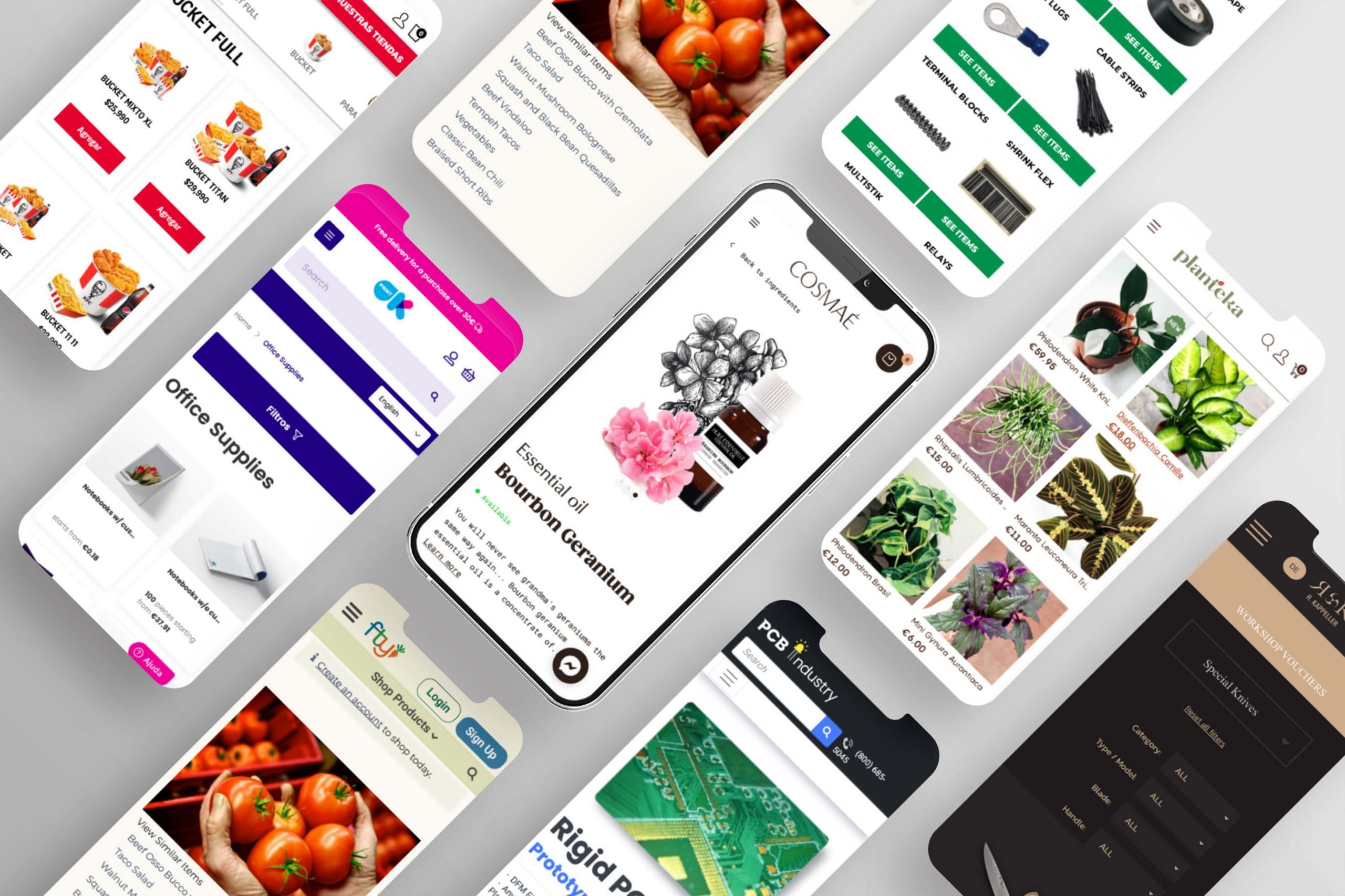 A year ago we published a list of 100+ amazing eCommerce websites using Spree. Since that time a lot of new Spree stores popped up all around the world. Also, the past year was a turning point in the Spree Commerce development. 
With the 4.3 version, Spree became headless and API-first, unlocking limitless UX customization possibilities with best-in-class decoupled Next.js Commerce and Vue Storefront integrations. 
Version 4.4 made Spree even more composable and customizable by introducing features such as Digital Products, Webhooks, Wishlists, Meta Data, and Platform API. 
Several milestones have been reached as well. Spree hit 1.5M downloads and 11K stars on GitHub which made it the second most popular open-source eCommerce solution. 
In this article, you can find our selection of the most impressive and interesting Spree eCommerce websites that appeared in the past few months.
1.

FarmersToYou

– farm-fresh food, wellness & health marketplace delivered weekly, operating in Boston and Northern Vermont, USA
Farmers To You website is nice looking and easy to use. The filtering options on PLP are advanced and besides basic categories include options such as diet type (e.g. vega or gluten-free), meal suggestions, or holidays (e.g. Valentine's Day). Other cool features include product reviews on PDP, gift cards and Donate Food option. 
Read Farmers To You success story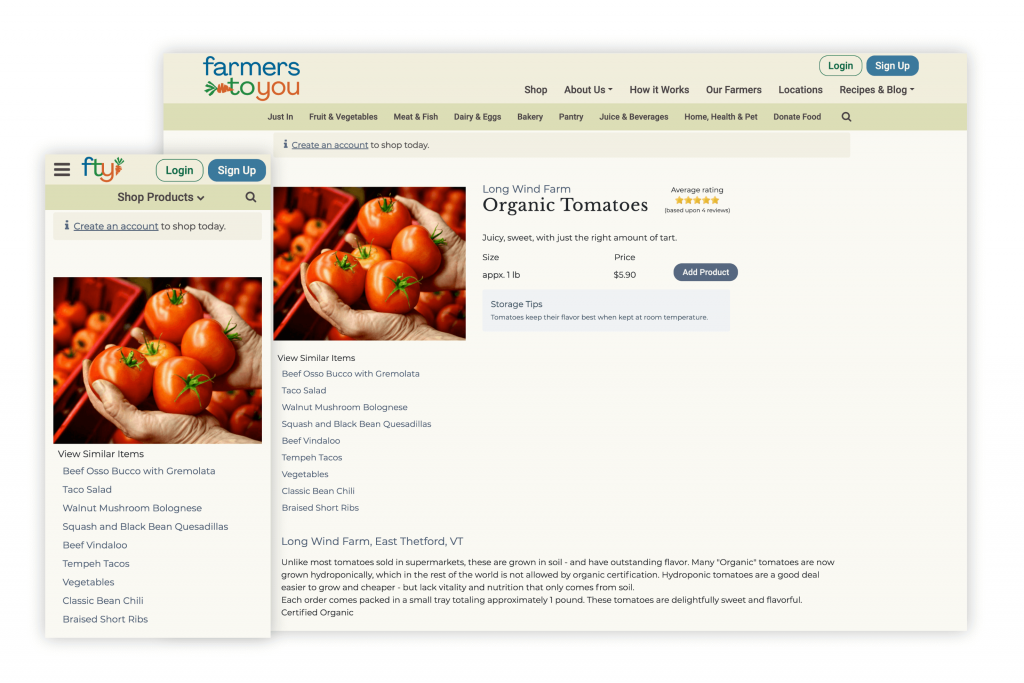 2.

KFC Chile
– Kentucky Fried Chicken's local delivery eCommerce platform in Chile
This platform makes it possible to make orders with delivery from the nearest restaurant to the user's home or other address. Orders can only be placed during the nearest restaurant's working hours, otherwise, the checkout will not go through and the information about it will appear. On PDP there is an interesting feature – a place where users can place additional info or requests.
Read KFC Chile's success story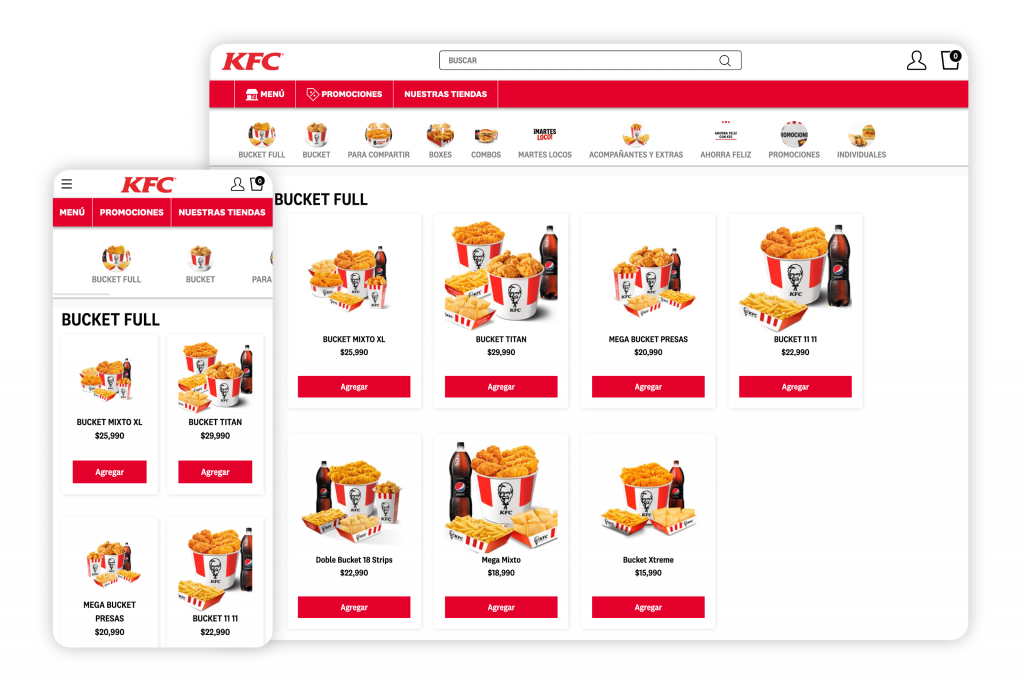 The design is fresh, minimalist, and aesthetic. It's incredibly easy to navigate thanks to the megamenu with top categories that unfold to reveal subcategories. Users can filter products by price, product type, light requirements, and even whether or not it is pet friendly. Or they can then go to Vendors' Pages to browse the offerings of each particular seller.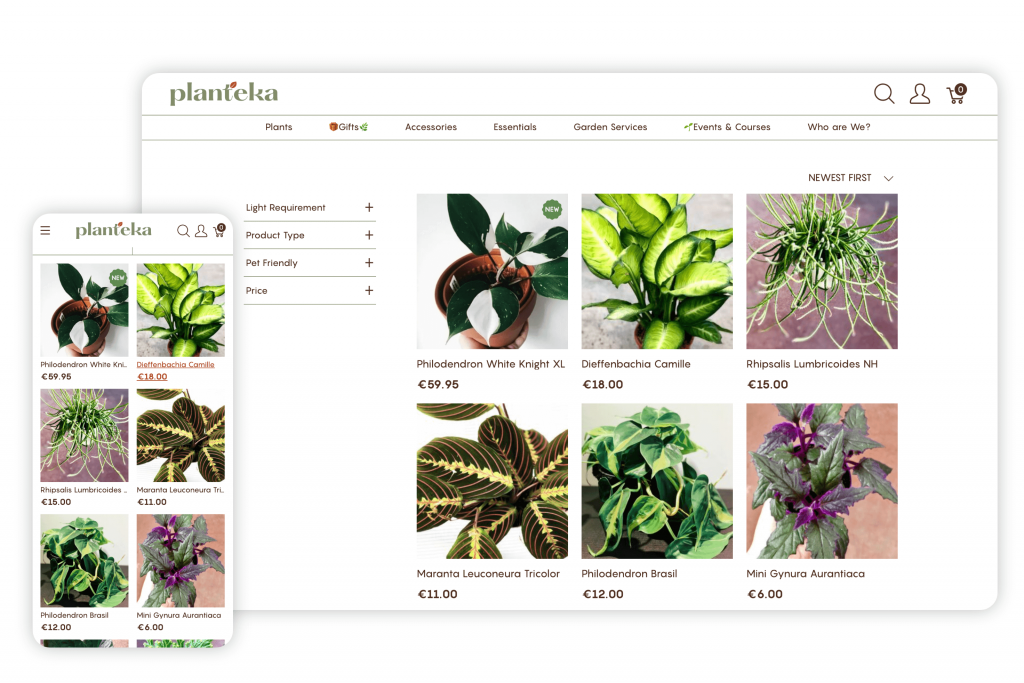 4.

Cosmaé

– natural beauty kits manufacturer from France
The website is simply beautiful, and the pastel colors and its feminine touch certainly appeal to the target audience. Users can browse by ingredients or recipes and filter by skin and hair type and the type of care (e.g skincare, haircare, makeup, etc). They can also create wishlists with both ingredients or recipes.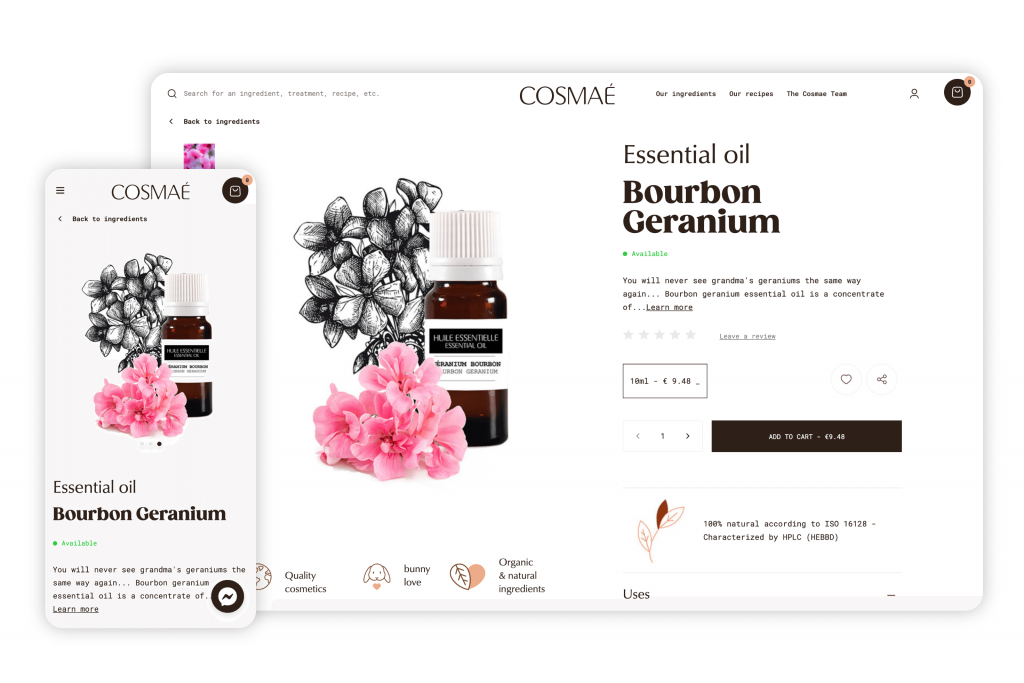 5.

Refako Autodele
– auto parts store from Denmark with over 200K products
The User Experience of Refako's website is simply amazing. A user only needs to enter their license plate on the Homepage to instantly view a listing of parts categories for your specific car model. They can then either click on the category they're looking for or use the filters available on the left-hand side. On the Category Page, each product displays its availability for delivery or pick-up and in which cities. If an item is out-of-stock, there will be information regarding the waiting time.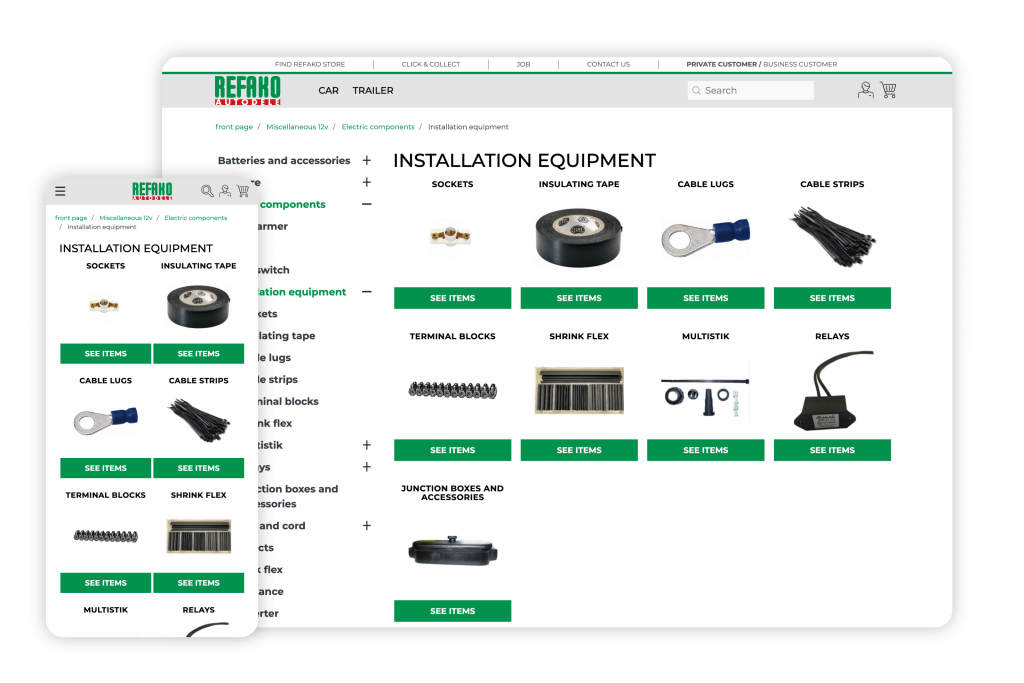 6.

PCB Industry
– electronic components B2B eCommerce from the US
With the PCB Industry B2B website, users don't need to send files and wait for a quote anymore. It's enough to enter the required PCB characteristics and quantity. The price list automatically updates and offers pricing from the company's factory partners in the USA, Taiwan, and China. Users can choose the country of origin and the delivery needed.
Read PCB Industry's success story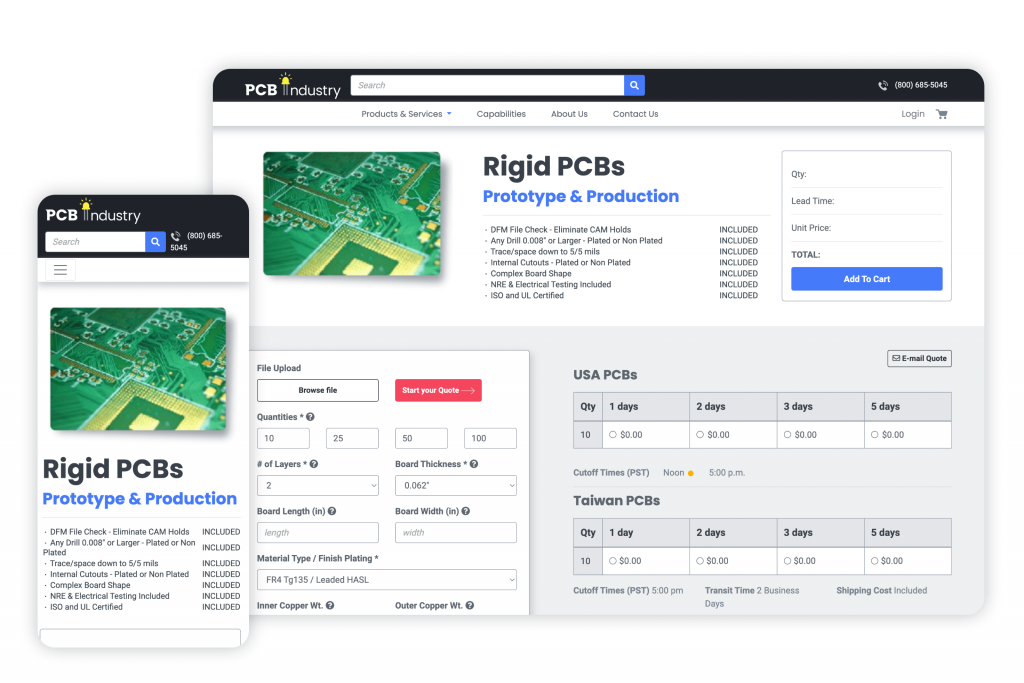 7.

Messermacher
– Austrian store with high-quality knives
Messermacher's website has a somewhat unusual design, different from most of the trends we are used to. The dark background and the color palette give it an elegant décor that certainly appeals to customers who are willing to pay several thousand euros for a knife.
Apart from purchasing ready-made products, Messermacher's customers can design their own personalized knives using the Configurator. It is a truly amazing tool with advanced customization options at every one of the five steps where one can personalize everything from blade steel to handle material and sheath.
Read Messemacher's success story
8.

OK-Print
– custom printed products like posters, leaflets, roll-ups, etc from Portugal
This multi-language website looks great with its minimalistic design and is very user-friendly. Customers can order web-to-print services, including personalized printing of posters, leaflets, and other promotional materials. They just need to upload their design and select the desired parameters and the total price will appear on the right side just above the Add to cart button.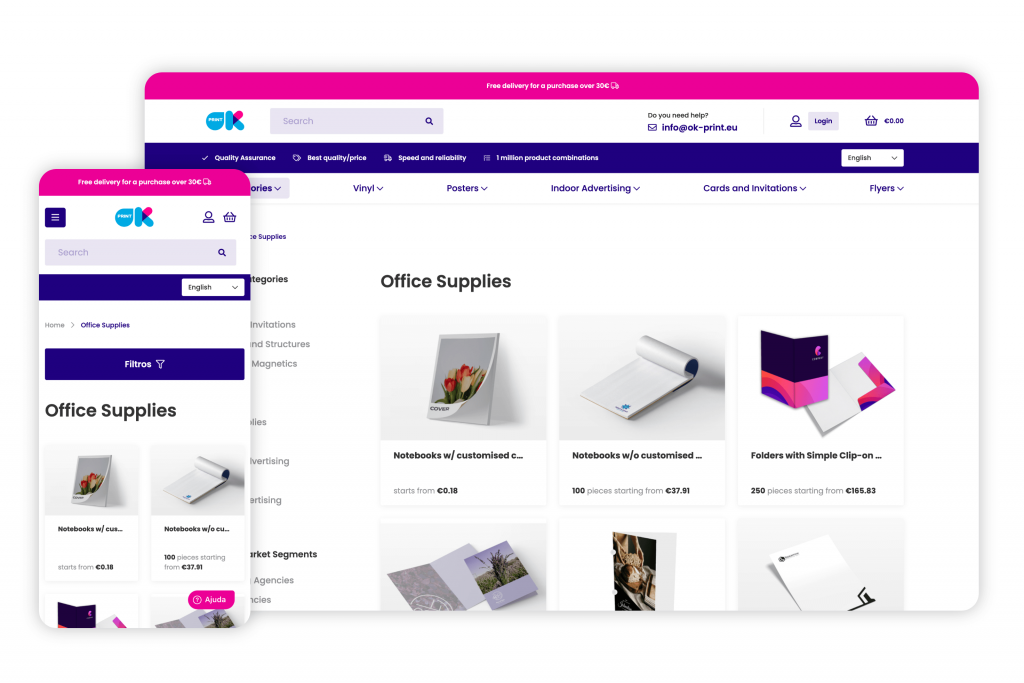 9. Meesa – a lingerie online store with monthly subscriptions from Nepal
10. Gofix-Pro – an online hardware and metalware store from France
11. Good Eat Club – a quality food marketplace and shopping club from Japan
12. Pampa Records – an independent record label from Germany, selling records and fan merch online
13. Lisa & Lou – a multi-brand organic beauty products shop from the UK
14. Xiph Cyber Shop – a cyber security store selling both physical (hardware) and digital (software) products, from Australia
15. Wish You More – a health products online store from Germany
16. Optica La Joya – an online store with glasses from El Salvador
17. The Cheese Wheel Co – a Colombian food ordering website
18. Montegrosso – a premium men's fashion store from Greece
19. The Craft Guys Trading Company – an importer of craft beverages operating in the US and UK
20. Tastebuds – a local food marketplace from Bergen, Norway
Contact us

if you want to know more about Spree Commerce or try the new Vendo marketplace platform which frees you from the burden of self-hosting and maintenance.