Spree powers the eCommerce B2B platform for the electronic components industry
Fast-growing industry
SPREE SUCCESS STORY
Printed Circuit Boards (PCB), used in almost all electronic products, connect electrical or electronic components using conductive tracks as well as providing mechanical support.
In 2020, the PCB market was valued at $58.91 billion, and it is expected to grow to $75.72 billion by 2026. Thanks to the continuous development of the consumer electronics industry and the increasing demand for PCBs, the market has and will continue to experience rapid growth.
As technology advances, so must the way in which we can quote and order PCBs. The PCB Industry platform was created to fulfill the demand for not Quick-Turn deliveries and instant access to price quotes. Whether a customer requires 2 boards or 2,000, PCB Industry can satisfy their needs. The company has partnered with manufacturers in the USA, Taiwan, and China to allow their customers to receive quotes and order PCBs online easily and conveniently.
PCBindustry.com website
PCB Industry is a member's only business, so, in order to get started, users first need to contact a sales representative and get their account created. Once they have done that, ordering PCBs is super easy. 
With the PCB Industry website, users don't need to send files and wait for a quote anymore. It's enough to enter the required PCB characteristics and quantity. The price list automatically updates and offers pricing from the company's factory partners in the USA, Taiwan, and China. Users can choose the country of origin and the delivery needed.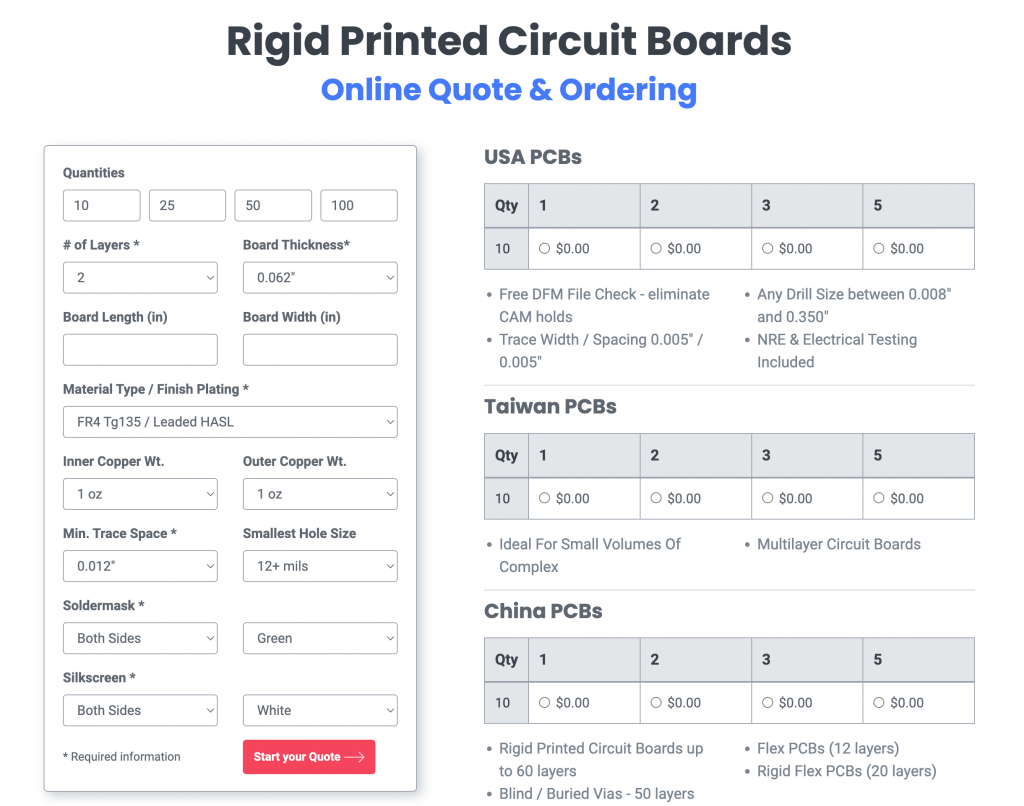 PCB Industry and Spree Commerce
PCB Industry uses Spree Commerce as the foundation of its B2B platform for ordering electronic components. Spree has a proven record of being an excellent solution for B2B use cases. Other companies using it for their B2B eCommerce websites are Nuherbs, Packhelp, and 3form.
Tech stack:
Spree Commerce

Ruby on Rails

Bootstrap

Cloudflare JS

jsDelivr

CentOS

Popper

Apache
Integrations: