Online gardening marketplace from Barcelona uses Spree Commerce to connect the local plant lovers community
A community-based marketplace for plant lovers
SPREE SUCCESS STORY
Planetka is an online community-focused marketplace based in Barcelona wherein customers can buy, sell or swap plants, as well as purchase pots, substrates, and a variety of other plant-related products.
Besides physical products, there is a range of services (e.g, plant sitting), courses (e.g., beginner gardening), and workshops (e.g., terrarium building) offered by both the Planteka team and their vendors.
Planteka follows a unique marketplace model in which both individuals and small local businesses can not only share and sell their plants and related products, but also their knowledge, experience, and time with the community.
Planteka.co website
The storefront is simple yet thoughtfully styled with natural colors that are sure to appeal to plant lovers. The design is fresh, minimalist, and aesthetic. It's incredibly easy to navigate thanks to the megamenu with top categories that unfold to reveal subcategories. 
On Product Listing Pages, users can filter products by price, product type, light requirements, and even whether or not it is pet friendly. There is a Vendor Listing Page where all companies and individuals offering their products and services on Planteka are displayed together with basic information about each of them. Users can then go to the Vendor's Page to browse the offerings of each particular seller. 
Plant sellers can use Planteka in any of the following three ways:
Share plants for free, in which case they should set the price to €0.

Sell plants with the possibility for local pickup or local shipping, in which case a plant passport is a necessity and is the responsibility of the seller.

Sell plants with international shipping, in which case the plant must have phytosanitary certificates.
Vendor onboarding
New sellers can start selling products on Planteka in 4 simple steps:
Signup: Create their account and then visit the

"Vendor Dashboard"

.

Payment: Connect their Stripe account (which they should have set up beforehand)

Shipping: Configure their shipping setting if they intend to ship physical goods.

Products: Visit the products tab of the dashboard and start adding products.
Of course, creating and verifying a Stripe account can take a bit of time if they don't have one already, and there are a few unavoidable steps when configuring shipping settings, but the onboarding process is short and simple as it should be for a community-driven marketplace.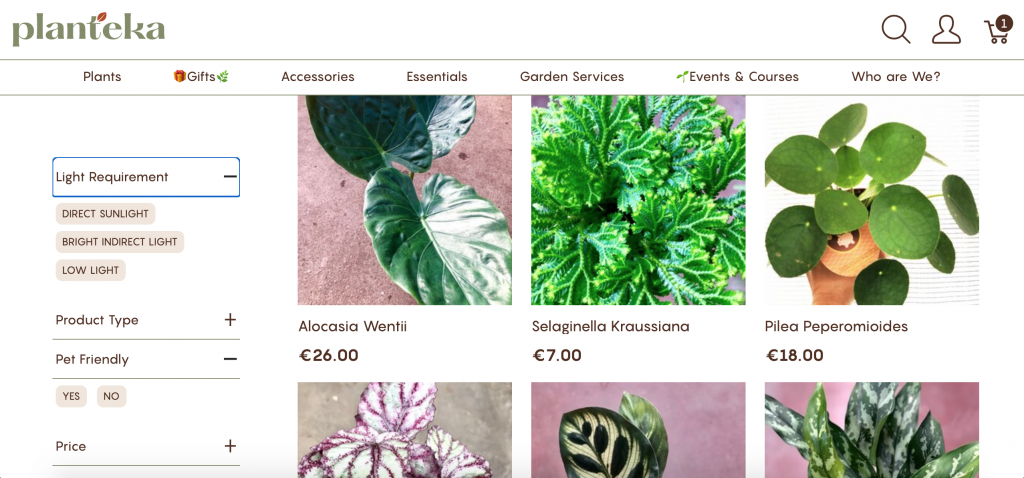 Planteka and Spree Commerce
Spree Commerce is behind Planteka's marketplace eCommerce solution. Spree is well-known for its multi-vendor marketplace extension and there are several success stories that prove it to be a viable solution for this kind of use case. Planteka is one of them. 
Tech Stack
Spree Commerce

Ruby on Rails

Bootstrap

CloudFront

Ubuntu

ngix
Integrations: