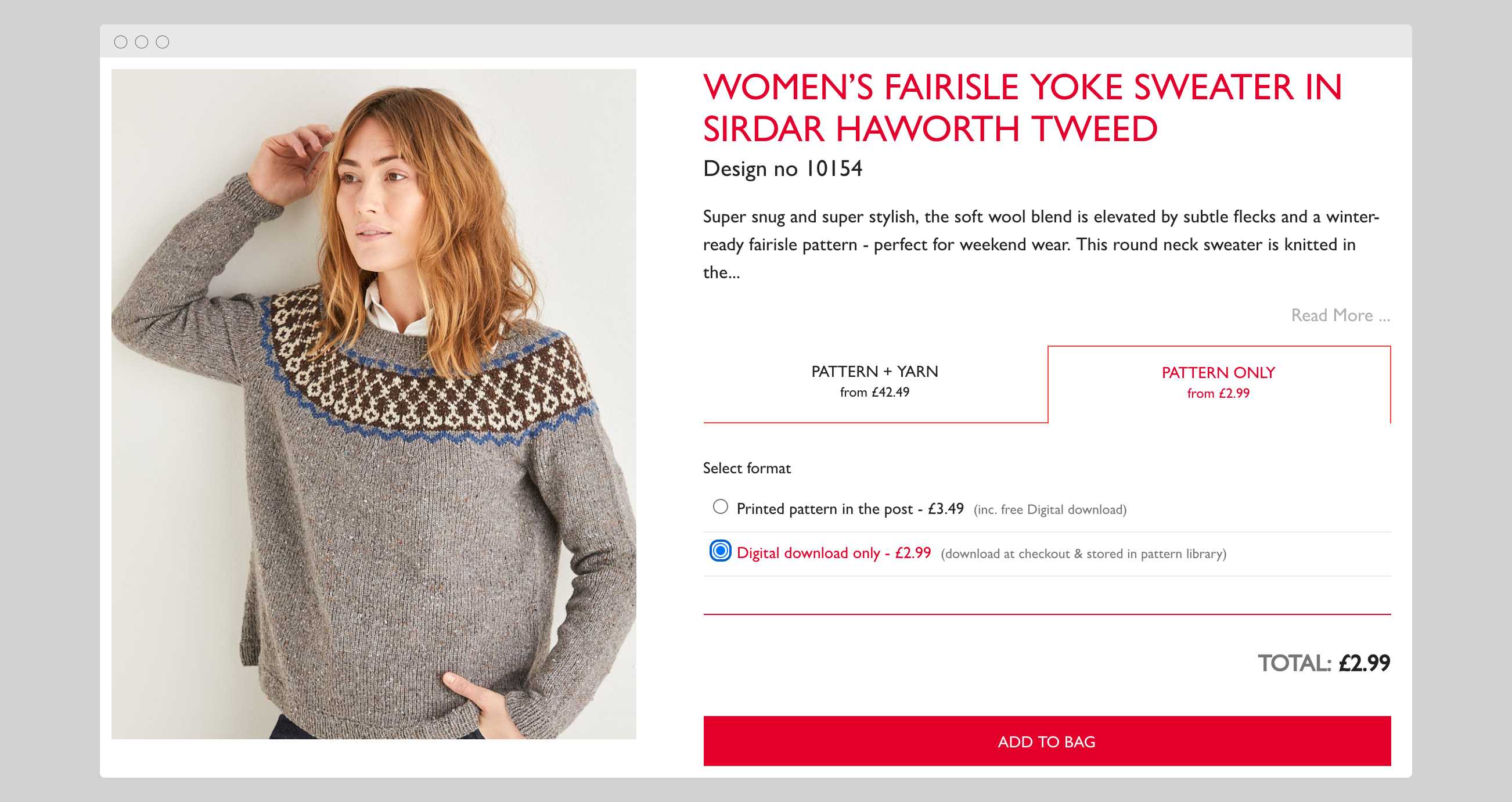 If you are a retailer of physical products, you may be wondering how to add digital products to your online store. Adding digital products can be a great way to add more value for the customer, increase average order value and even reach new customers. In this article, we will discuss what digital products are, how to sell them online, and the benefits of doing so. We will also provide several examples of digital products that can be sold together with physical products. Spree 4.4 comes with a built-in feature for digital products, meaning that it can be implemented without coding.

What are digital products?
Digital products are intangible assets, for example, ebooks, audiobooks, online courses, images, videos, or even GIFs. 
Benefits of adding digital products to your eCommerce store 
Increased Revenue
One of the main benefits of selling digital products is that they tend to be highly profitable, and there are no manufacturing, inventory, shipping, or warehouse costs. There's also no need to replenish your stock levels if a product is digital, so you'll never run out.
Reach New Customers
Selling digital products online also allows you to reach new customers that you would not otherwise be able to get to. This is because you can reach international markets with far less hassle as digital items can be purchased by anyone with an internet connection, regardless of location. There is no shipping cost, and fulfillment is instantaneous. 
Better User Experience
Digital products are never out of stock and are delivered instantly to the customer. This can increase the overall User Experience in your store. Digital products can also be used as free add-ons for customers ordering physical goods to boost their satisfaction from the purchase.
Appeal to younger audiences
Offering digital products makes your brand look more modern and in keeping with new trends. It might also make it more popular among younger audiences such as Millennials and GenZers. 
Examples of digital products that can be easily added to a physical products eCommerce store:
Patterns 
Digital knitting and sewing patterns can be added to stores offering wool, fabrics, and DIY equipment.
Sirdar – a British yarn manufacturer that dates back to 1880 offers digital knitting patterns together with its physical goods (wool and knitting tools). 
eBooks and AudioBooks
This is an obvious choice for an online bookstore, but eBooks and Audiobooks can be sold or offered as free add-ons in a variety of industries. 
Makeup tutorials 
Online beauty stores can benefit from enriching their offer with video tutorials or eBooks on makeup techniques. 
Workout videos
Online retailers selling sports gear could easily add workout videos to their eCommerce stores. 
Posters
Home decor eCommerce stores can offer digital posters, to be printed at home by the customers. 
Recipes and cookbooks
Online food or kitchen equipment stores could offer digital cookbooks, online cooking courses, or simply files with recipes. 
Music playlists
An online store with products for professional dancers could have playlists with dance music among its products. 
How to sell digital products on your Spree Commerce website?
Digital products are created using the same method as tangible ones, but each variant requires a file to be linked with it. Admins can attach files of any type to existing items using API.
If only Digital Products are in the cart, the checkout process will not go through any delivery step. The checkout for such items will only involve entering the billing address (to gather client information) and completing the payment step (to receive payment).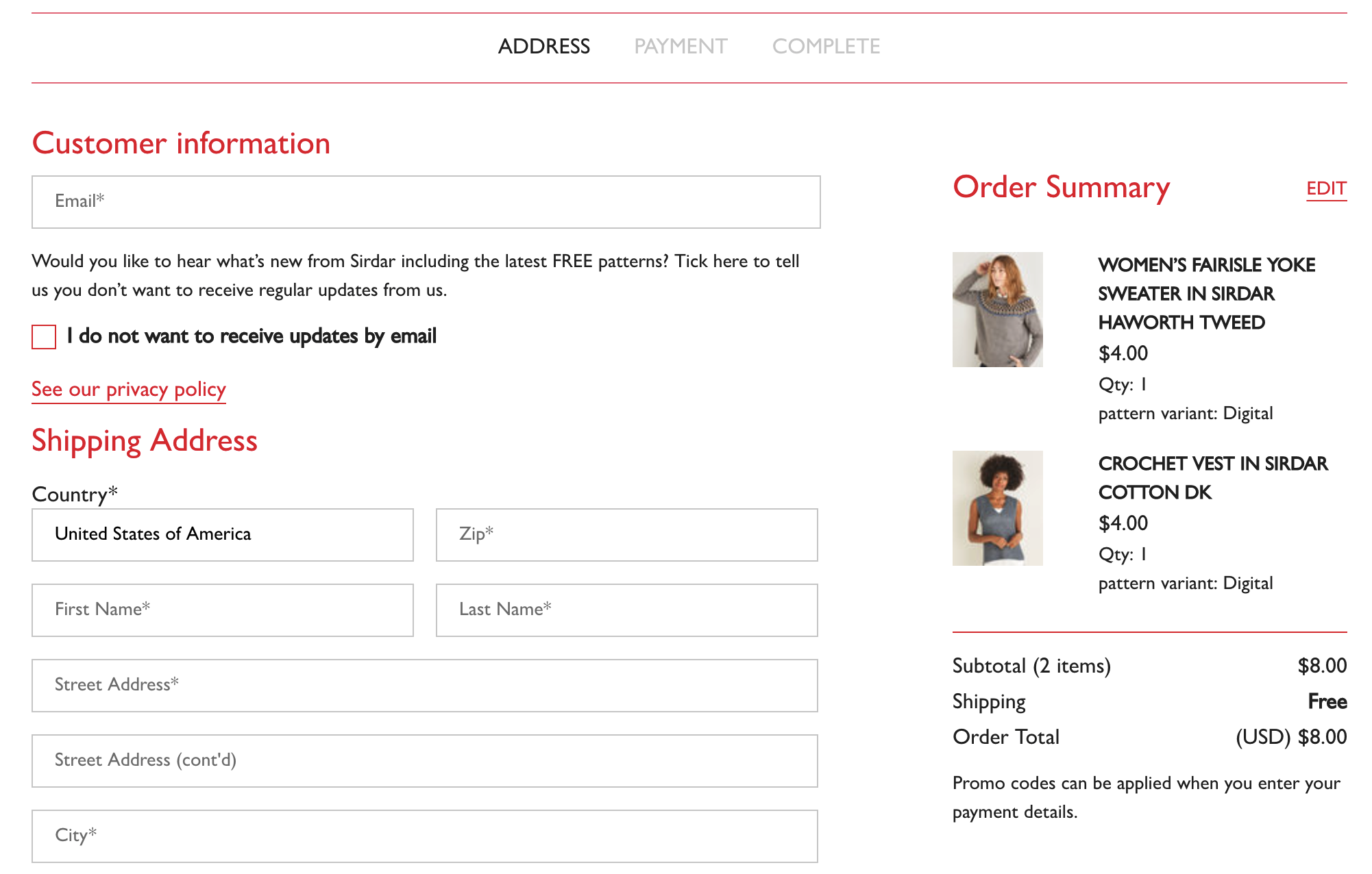 Spree enables you to sell both physical and digital products with a single transaction. If your Spree eCommerce store offers both choices, simply set up a separate Shipment Category and Shipment Method for the digital items.
Furthermore, each store owner may customize the Digital Product download procedure for their end-users via additional API endpoints.
Adding digital products to your online store with physical products can be a great way to increase revenue and reach new customers. Digital products are an out-of-the-box feature in Spree as of 4.4. version so there is no need to develop it.  Contact us if you want to learn more about selling digital products in your eCommerce store. 
Spree as a Service comes with the same functionality as the open-source plus all the SaaS advantages, such as free integrations and features, no upgrades or maintenance, and effortless scalability. Try our free trial or request a demo.