A home appliances brand that has been present in the lives of over 100 million Americans for 100 years, uses Spree Commerce for its website
Helping you cook, clean and live better
SPREE SUCCESS STORY
Kenmore is a brand of household appliances sold by Sears with 100 years of trusted performance. The company delivers products that perform at a high level across the home, to get the job done right the first time.
"The Kenmore team takes the best of what other manufacturers have to offer. Then they identify unmet needs and insights to make them even better…to optimize and customize the best-performing appliances in the industry. Only then are they worthy of the Kenmore name." – Peter Boutros, President, Kenmore, Craftsman and DieHard Brands
Over 100 years, in the lives of over 100 million Americans
Richard Sears was a railroad telegrapher and station agent who began the R. W. Sears Watch Company in 1886. In the beginning, all of the sales were made from mail-order catalogs (in 1908 its Catalogue No. 117 exceeded one thousand pages). Nearly 40 years after its founding, Sears opened its first retail store, and within five years had more than 300 retail outlets.
With nearly 99 percent of urban homes wired for electricity by the end of the 1920s, Sears recognized the huge untapped market in household appliances. To reach this market, Sears offered a wide assortment of domestic appliances.
In 1927, Kenmore first appeared on a Sears laundry appliance, an agitator type, wringer washing machine. By 1936, Sears had already sold 1 million Kenmore laundry items. Its popularity hasn't slipped. Today, nearly one in every three American homes contains a Kenmore appliance. You can see why, when you look at the brand's history that boasts a long list of firsts in automatic appliances, energy efficiency, and stylish, modern designs.
The first appearance of the brand's washing machine almost escaped notice. It did not show up in the venerable Sears catalog that year, and no known photograph of the 1927 washing machine with a Kenmore brand on it exists. The origin of the name Kenmore is equally vague. One suggestion is that it came from Kenmore Avenue, a prominent street in Chicago.
After the Second World War, Sears helped revolutionize home décor with the introduction of the Kenmore Harmony House line of appliances. It featured the latest designs and technology for washing machines, dryers, and ranges. These appliances came in bright colors, including Sunshine Yellow, Malibu Coral, Aquamarine, and the standard white finish.
Over the decades, new Kenmore products reflected consumer demand. Dishwashers, garbage disposals, and trash compactors joined ranges, washing machines, and dryers. The company also added countertop appliances to the product mix.  The Kenmore product line included everything from sunlamps, and electric baby bottle sterilizers, to vacuum cleaners, and electric blankets. Sears also sold a Kenmore 3-piece barber set and hair clippers, and a Lady Kenmore electric shaver. In 1977 Sears put the brand's name on refrigerators.
In 2016, the brand was expanded into consumer electronics marketplace with the launch of Kenmore-branded high definition (Kenmore HDTV) and ultra HD (Kenmore Elite UHDTV) televisions. In July 2017, Sears announced that it would stock Kenmore products on Amazon, and also support integration between its appliances and Amazon Alexa.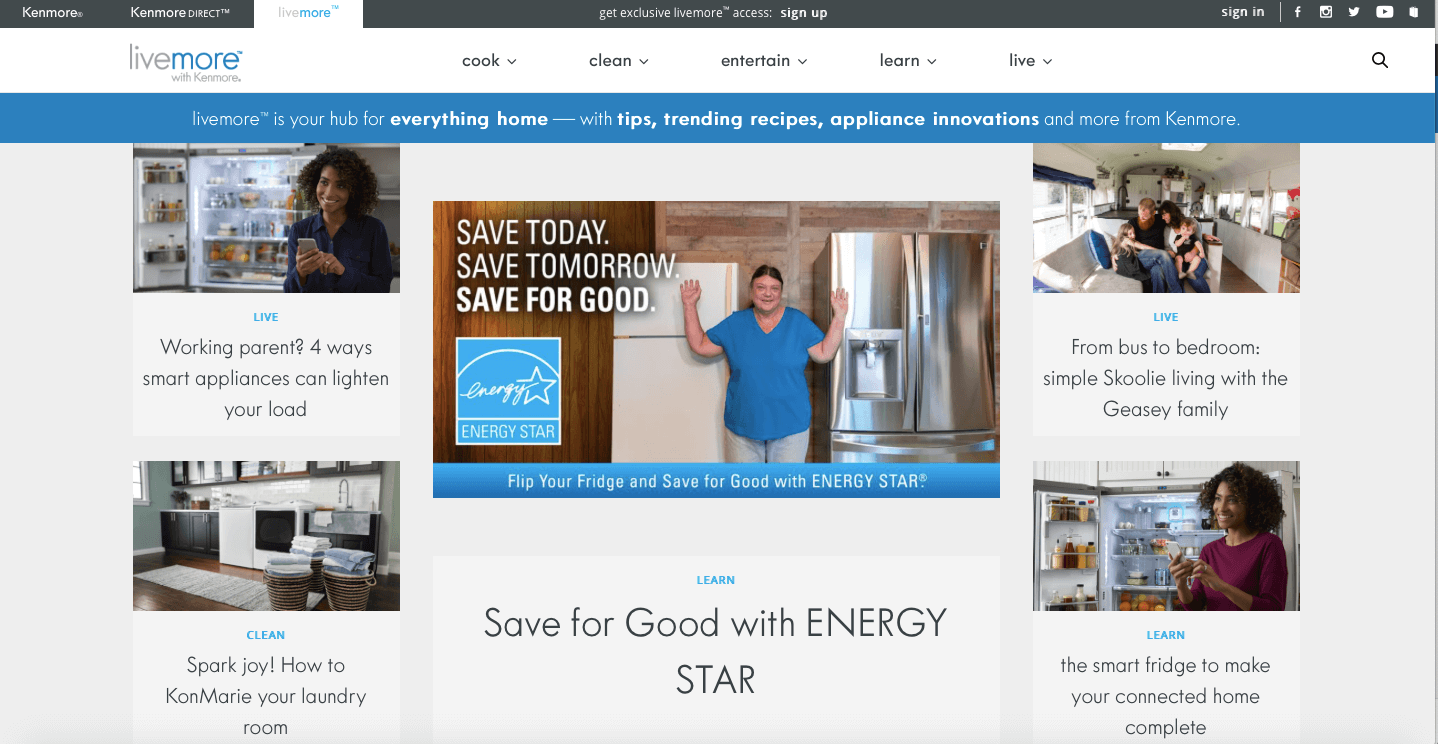 Kenmore and Spree Commerce
Kenmore's website is built with Spree Commerce, a flexible and scalable open-source e-commerce software. Spree enables you to build beautiful online stores that are fast loading, user friendly, and what's most important – you have total control over them. On kenmore.com, you will find some really cool features like a sticky photo gallery and Feature Highlights on the product page as well as a "Find locally" option that enables you to find the specific item in the local hardware store.
Tech Stack:
Spree Commerce
Ruby on Rails
Erlang
Cowboy
Bootstrap
Integrations: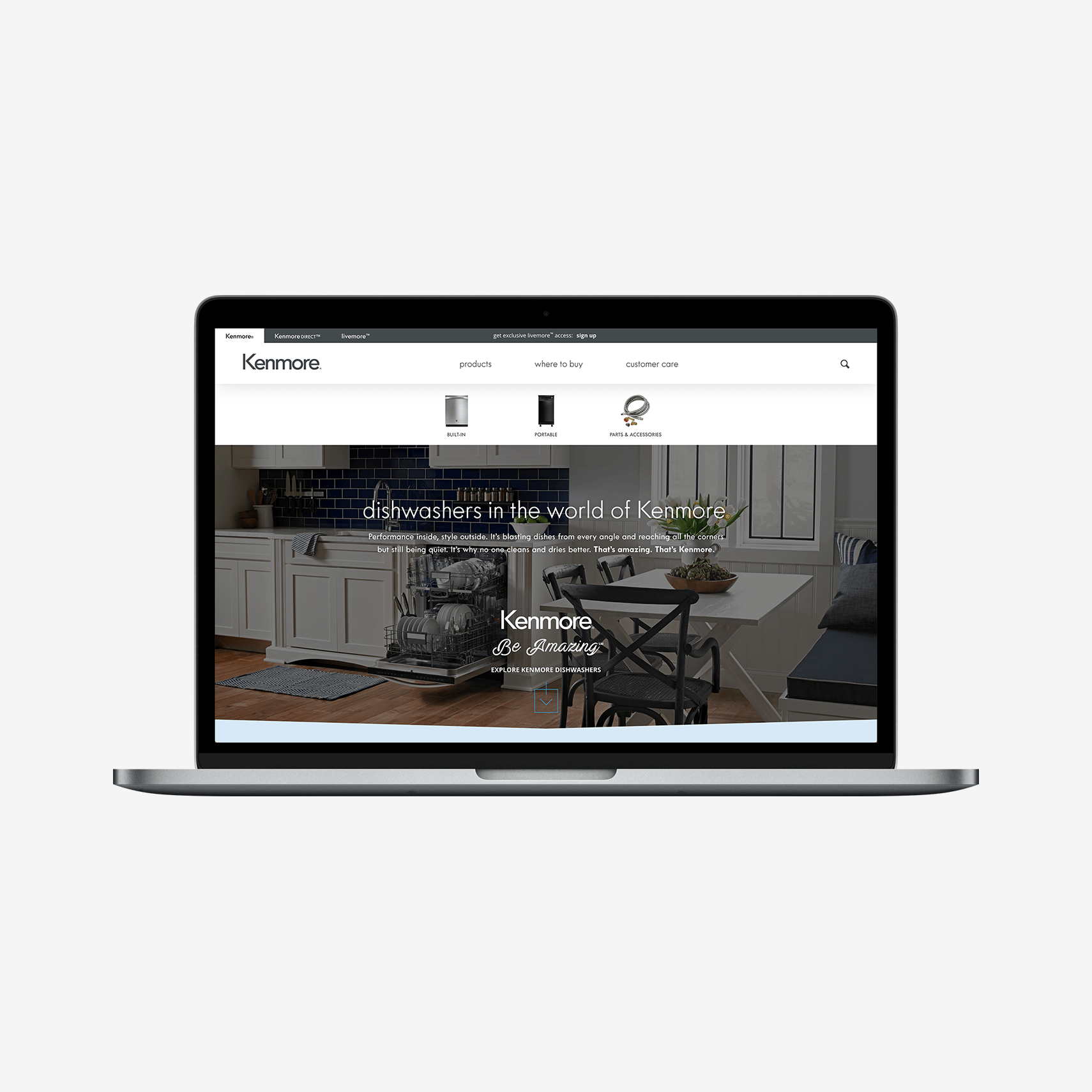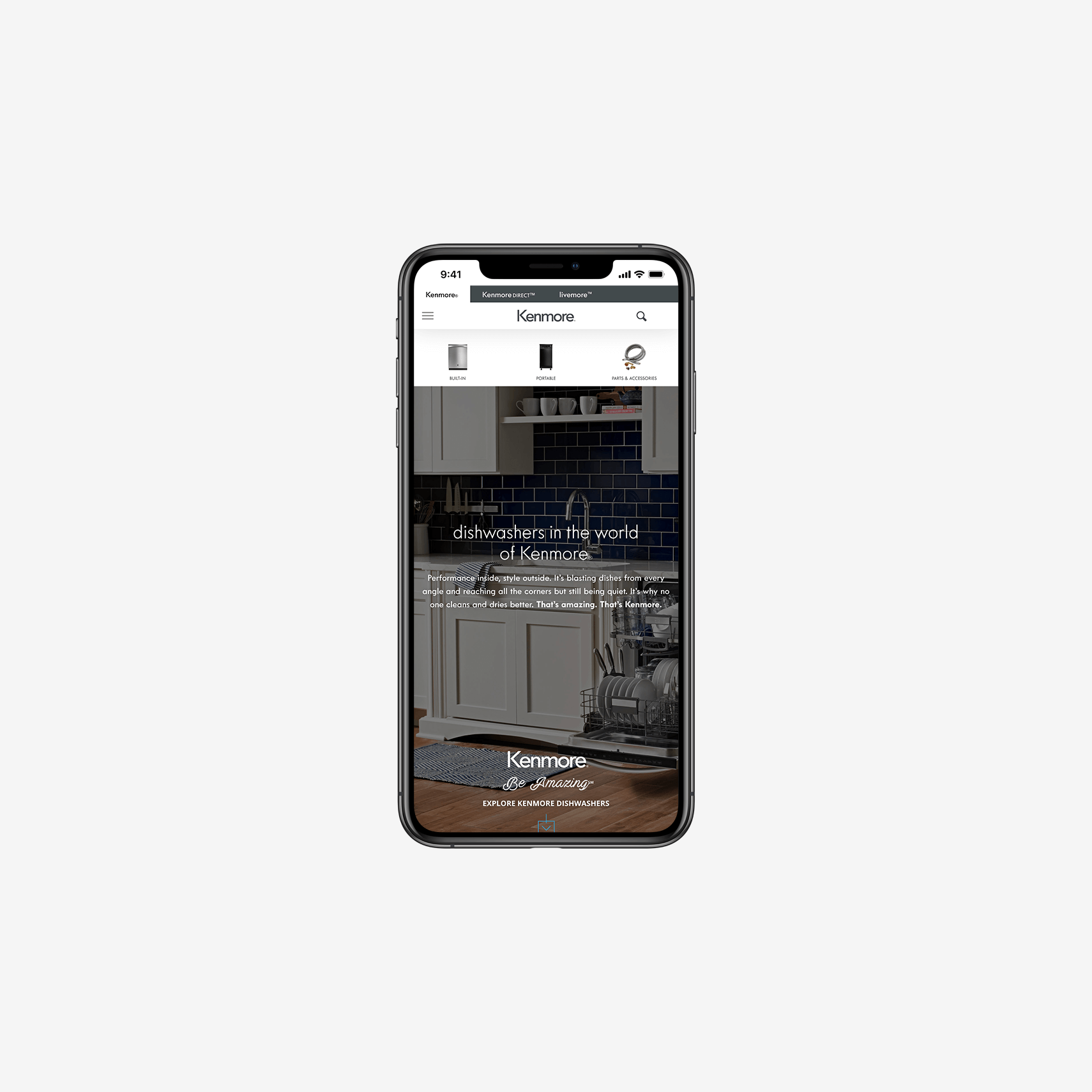 Conclusions:
SPREE SUCCESS STORY
Kenmore has been present on the market for nearly 100 years and trusted by over 100 million Americans. They offer high-quality domestic appliances that you can find on the brand's website powered with Spree Commerce, a market proven and fully featured e-commerce platform.