Craftsman, the American iconic tool brand, uses Spree Commerce for its online store with over 1,200 professional-grade tools
Instilling pride and accomplishment among millions of makers
SPREE SUCCESS STORY
The Craftsman brand has been America's most trusted tool brand for generations, woven into the fabric of the American lifestyle. The company has been unique in that its tools variety covers the wide spectrum from homeowners and home builders to auto enthusiasts and master mechanics.
From generation to generation, Craftsman products have been built to last. Created with input directly from mechanics to most accurately understand their unique needs, resulting in professional quality tools and vigorously tested to ensure durability and comfort.
The brand's over 90 year history
Richard Sears was a railroad telegrapher and station agent who began the R. W. Sears Watch Company in 1886. At the beginning all of the sales were made from mail-order catalogues (in 1908 its Catalogue No. 117 exceeded one thousand pages). Nearly 40 years after its founding, Sears opened its first retail store, and within five years had more than 300 retail outlets.
The Craftsman trademark was registered by Sears on May 20, 1927. Arthur Barrows, head of the company's hardware department, liked the name Craftsman and reportedly bought the rights to use it from the Marion-Craftsman Tool Company for $500. The brand's early customers were mostly farmers. Barrows' successor, Tom Dunlap, upgraded the quality of the tools and added chrome plating to them as America moved into the automobile age.
Since 1991, Sears has run the Craftsman Club customer loyalty program, one of the oldest such programs by a retailer.
Craftsman tools are sold in Sears and sister store Kmart, as well as US military Army and Air Force Exchange Service stores, Navy Exchange stores, Summit Racing Equipment, Blain's Farm & Fleet, Menards, W. W. Grainger, Ace Hardware, Montgomery Ward, Lowes, and Orchard Supply Hardware.
On January 5, 2017, Stanley Black & Decker announced its intent to acquire the Craftsman brand in a deal with a total value of $900 million (with an up-front payment of $525 million, and a payment of $250 million after three years). The deal was closed on March 9, 2017. Sears maintains the right to manufacture and sell tools using existing supply channels under the Craftsman name for 15 years.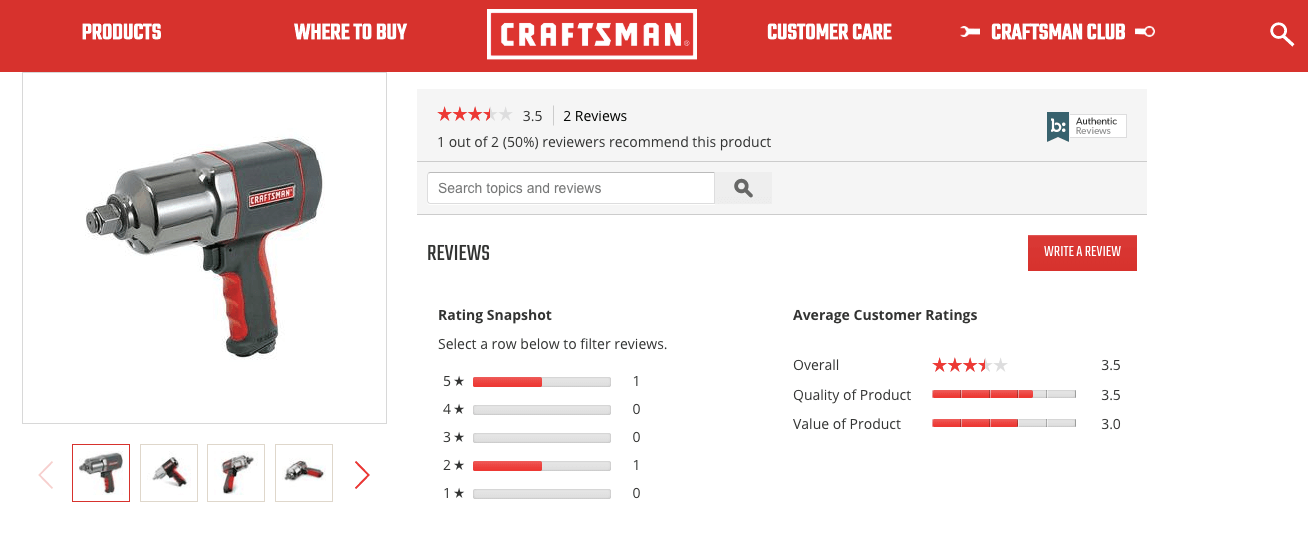 Craftsman and Spree Commerce
Craftsman's website is built with Spree Commerce, a flexible and scalable open-source e-commerce software. Spree enables you to build beautiful online stores that are fast loading, user friendly and what's most important – you have total control over them. On craftsman.com you will find some really cool features like a sticky photo gallery on the product page as well as product reviews and a "Find locally" option that enables you to find the specific item in the local hardware store.
Tech Stack:
Spree Commerce
Ruby on Rails
Erlang
Cowboy
Bootstrap
Integrations: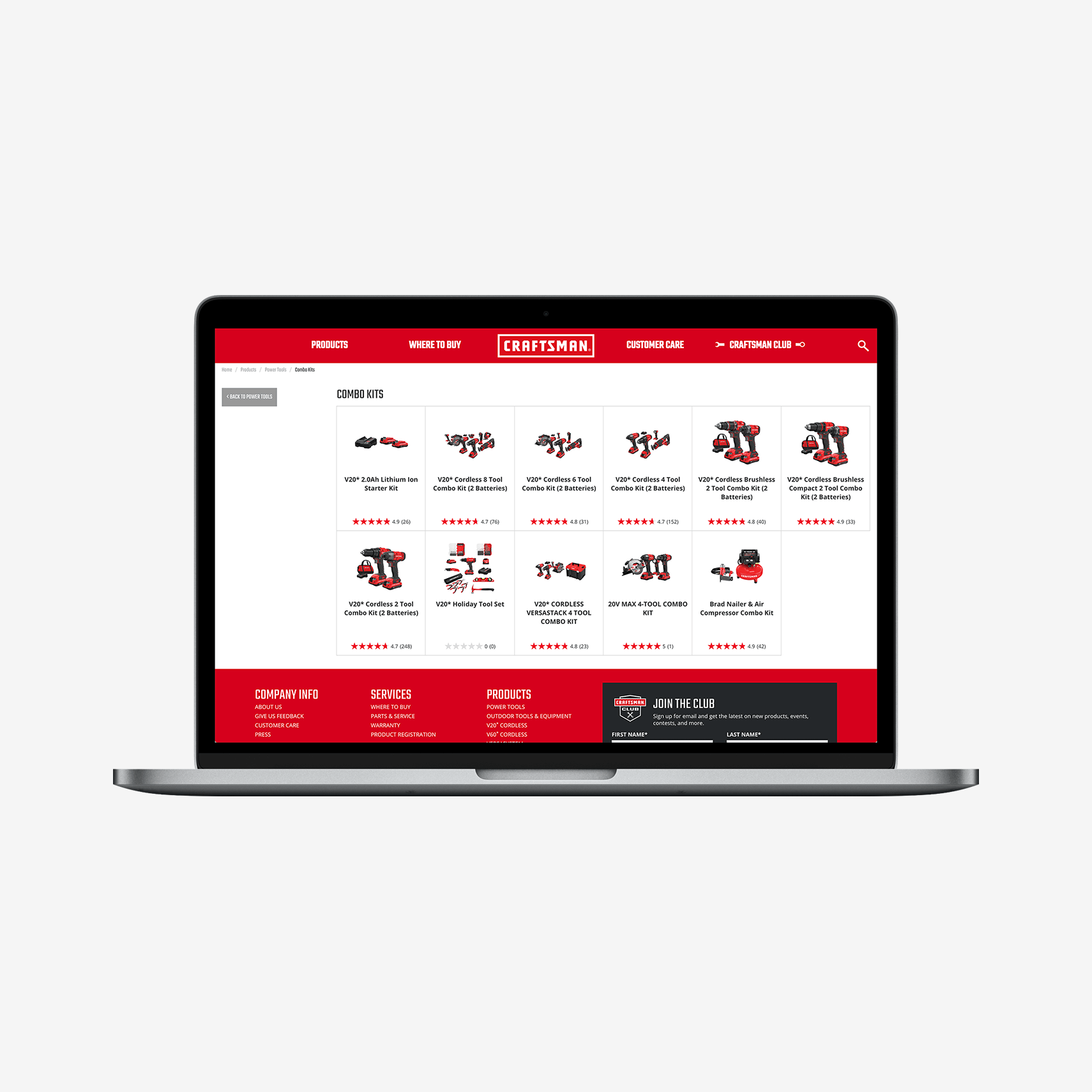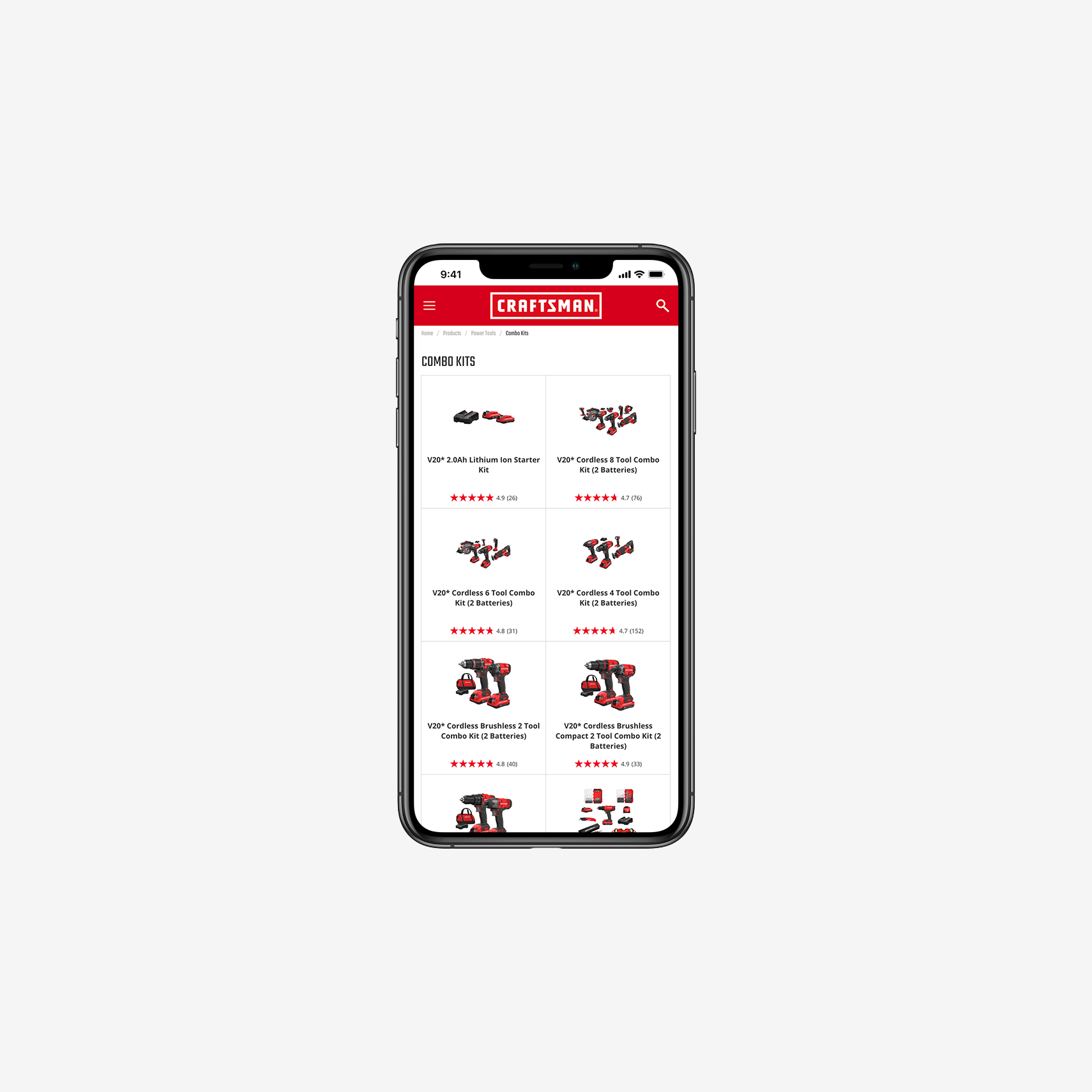 Conclusions:
SPREE SUCCESS STORY
Craftsman builds on its legacy of pride with reinvigorated brand identity and over 1,200 professional-grade tools that customers love. They're all showcased on the brand's website powered with Spree Commerce, a market proven and fully featured e-commerce platform.