Spree Commerce powers Violet Grey's Hollywood-chic marketplace with a highly curated selection of beauty products
Hollywood glamour with a modern fashion sensibility
SPREE SUCCESS STORY
Based in Los Angeles, California, Violet Grey is a venture-backed content and commerce beauty company with a readership base in over 170 countries and a luxury shopping destination bringing together an edit of the best in beauty.
Violet Grey got its start like so many 21st century brands: as an Instagram feed. In this case, one belonging to interior designer Cassandra Grey, the company's founder. 
The popular feed evolved into the Violet Files blog before taking off as an ecommerce venture and then a brick-and-mortar luxury beauty platform. Unlike the massive spectrum of products and price points one might find in a Sephora or Ulta Beauty, Violet Grey's stock is deliberately pared down. Only products that are the mainstays of celebrities and their makeup artists make it onto their shelves.
After securing $2 million in seed funding ahead of its 2013 launch, the company closed a $10.2 million Series C round in early 2018 after generating an estimated $5 million in annual revenue. Since, Violet Grey has achieved cult-like status among everyone from A-list actresses to fashionable teens, the two extremes that make up the company's nearly half-million Instagram followers.
The future of shopping is about curation
Violet Grey is elevating the luxury beauty shopping experience by melding the best elements of the beauty counter with the convenience of ecommerce.
Known as "the industry's beauty edit," Violet Grey began with a search for the best eyelash curler. For the answer, the company asked Hollywood's leading artists and stars to test every eyelash curler against their rigorous standards. They tested on movie sets and red carpets — and once they learned which curler would make lashes curve and not crimp (Utowa, it's from Japan), they moved on to mascara, lip stain, dry shampoo and everything else a girl needs in her cosmetic wardrobe.
The result is a discerning curation of beauty products, tips and inspiration deemed essential by the industry experts who know best. Violet Grey's digital shelves are lined with the best beauty products on the market, curated by its community of trusted make-up artists, hair stylists and stars. The highly edited selection of beauty offerings – which, according to the site, is curated according to a strict set of standards called the "Violet Code" – comes direct from the makeup kits of Tinseltown's most in-demand makeup artists.
"We take this sh&t seriously. We are here to be nothing less than legendary." – Violet Grey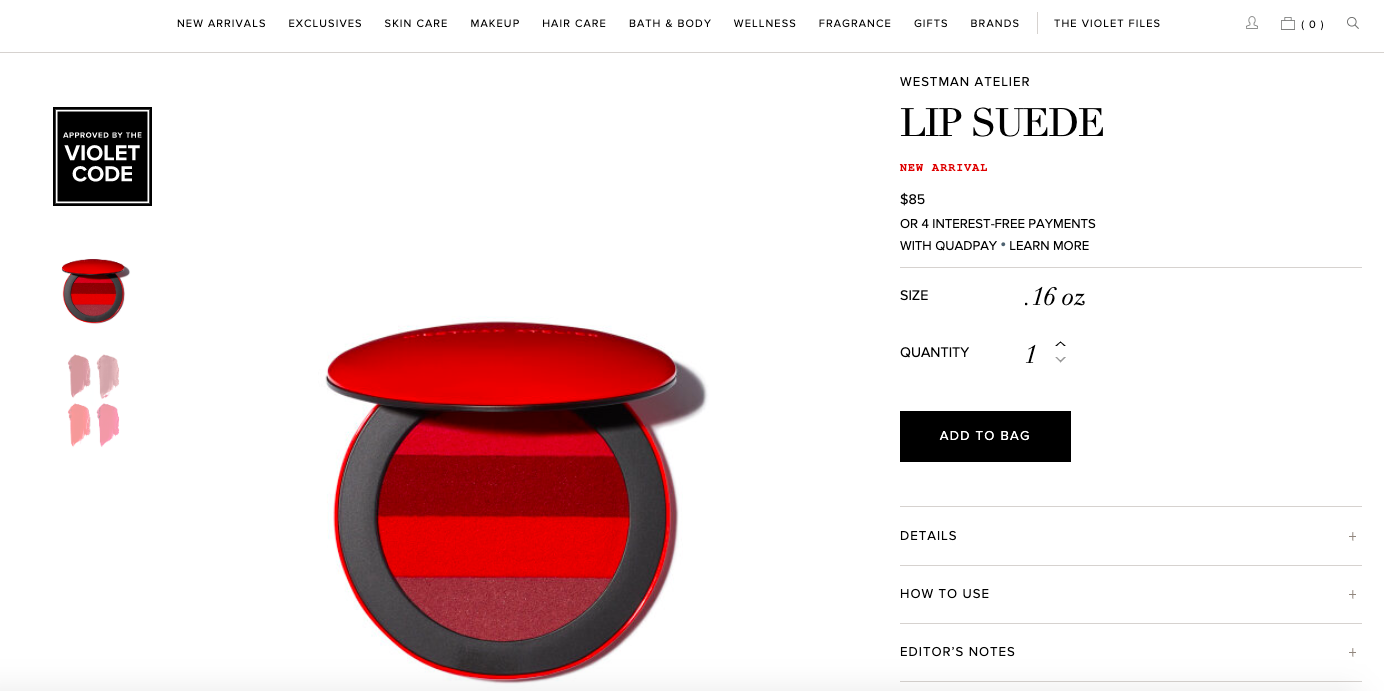 Violet Grey and Spree Commerce
Violet Grey's online marketplace is a highly customized Spree Commerce backend platform that powers the company's consumer-facing website, billing & fulfillment systems as well as internal apps.
The tech stack is primarily Ruby on Rails, with Go services, and a React-powered front-end. Configuration management is done via Chef. The majority of the data is in PostgreSQL with caching in Redis.
On violetgrey.com you will find some really cool features like color filter, short "how to use" tutorials on product pages, product recommendations (Customers also bought), Gift Cards and affiliate opportunities for beauty influencers. What is more, you can choose between many payment options such as Credit Card (MasterCard, Visa, American Express), Paypal, Amazon Payments, QuadPay.
Tech Stack:
Spree Commerce
Ruby on Rails
React
Redis
Chef
P

ostgreSQL
Integrations: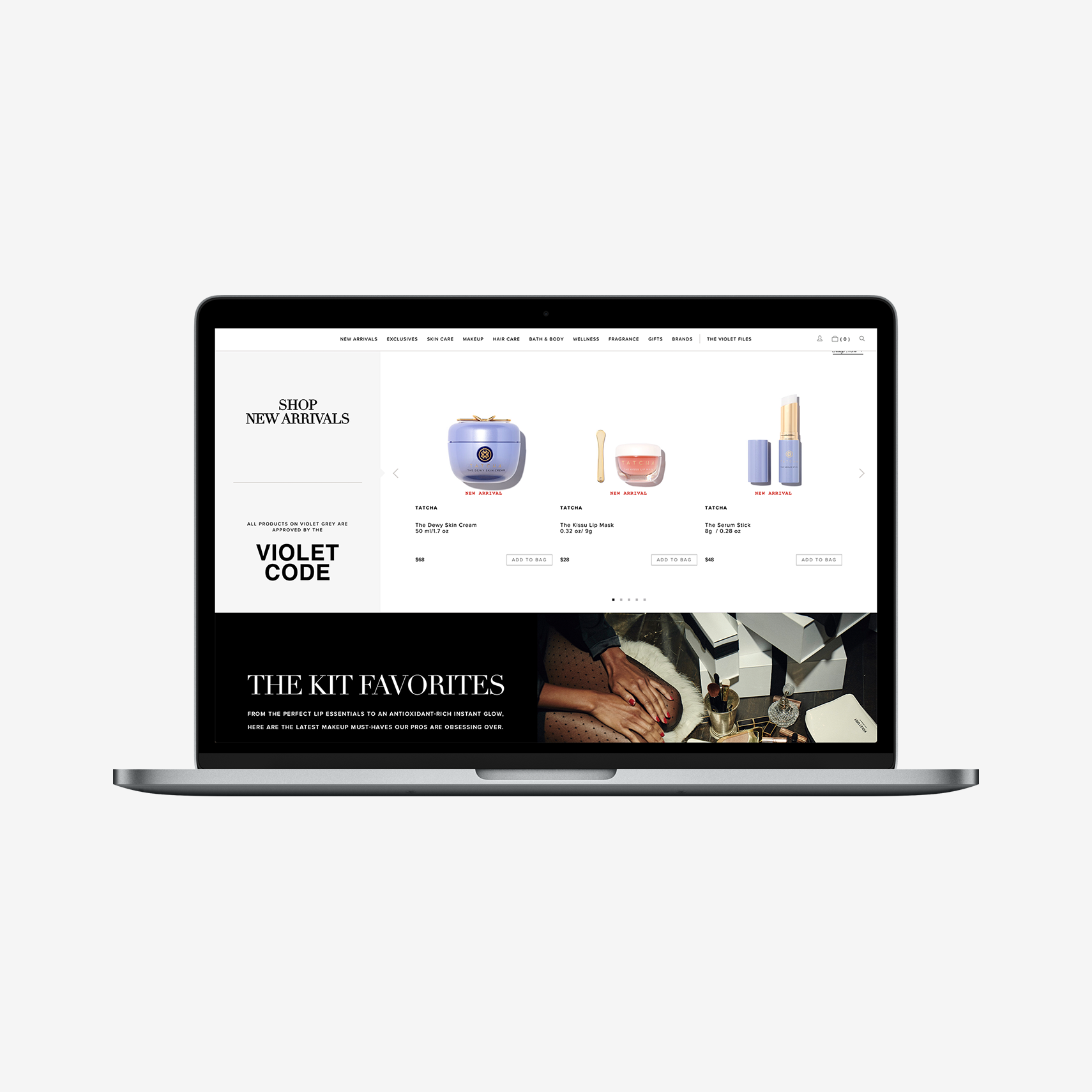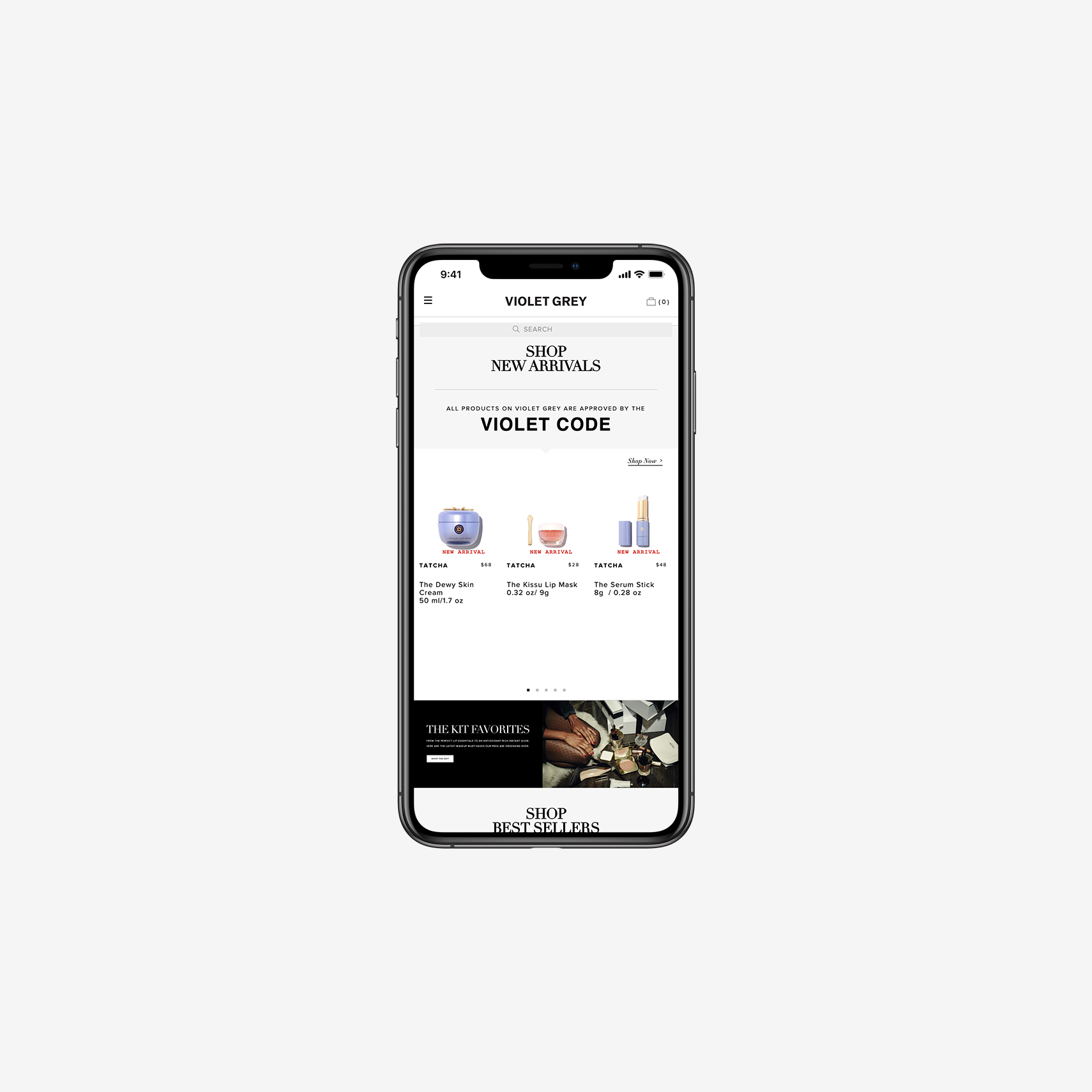 Conclusions:
SPREE SUCCESS STORY
Violet Grey is known as the go-to source for everything beauty. The brand's Hollywood-chic ecommerce platform combines perusing through a magazine and online shopping with an amazing user experience. The company's online marketplace, built with Spree Commerce, offers a highly curated selection of the best luxury beauty products including makeup, skin care, hair care and nails.