Spree combined with a custom content management system helped Southern Kitchen create a one-stop-shop for food lovers
Food is love
SPREE SUCCESS STORY
As most Southerners will gladly tell you, food is at the heart of the Southern lifestyle. The Southern Kitchen team has been spreading the love by sharing recipes for traditional and not-so-traditional meals and cocktails since 2017. They even have a chef on staff, which is a pretty awesome way to make sure those recipes are just right.
The Southern lifestyle isn't only about the food itself. Preparing meals and spending time together in the kitchen are a fantastic way to cultivate relationships and create a sense of community. Southern Kitchen believe in a New South that is inclusive, rich in traditions old and new, and oh so delicious.
The Challenge
Southern Kitchen came up with its own recipe for success. They called it content-driven eCommerce, which would provide a seamless shopping experience for customers looking to recreate a Southern lifestyle through cooking. The team realized that after choosing the perfect fried chicken recipe, customers also need a cast iron skillet to prepare the dish properly.
By combining valuable and engaging content with an online shop, Southern Kitchen believed they could provide customers with everything they needed in one place, completely changing the traditional path to purchase model by presenting the solution before the customer had a chance to look elsewhere.
This required an amount of customization not offered by off the shelf solutions. As Jonathan Cone, the Chief Technologist at Southern Kitchen, explained: "Every store is unique, but there really aren't many stores like Southern Kitchen". To top it all off, the team wanted to get going as soon as possible, which made using a complicated, large eCommerce solution impossible.
The combination of the required levels of customization and short timeline made it clear that Southern Kitchen had to choose the perfect solution for their needs, and a good partner that had the know-how to get it up and running quickly and efficiently.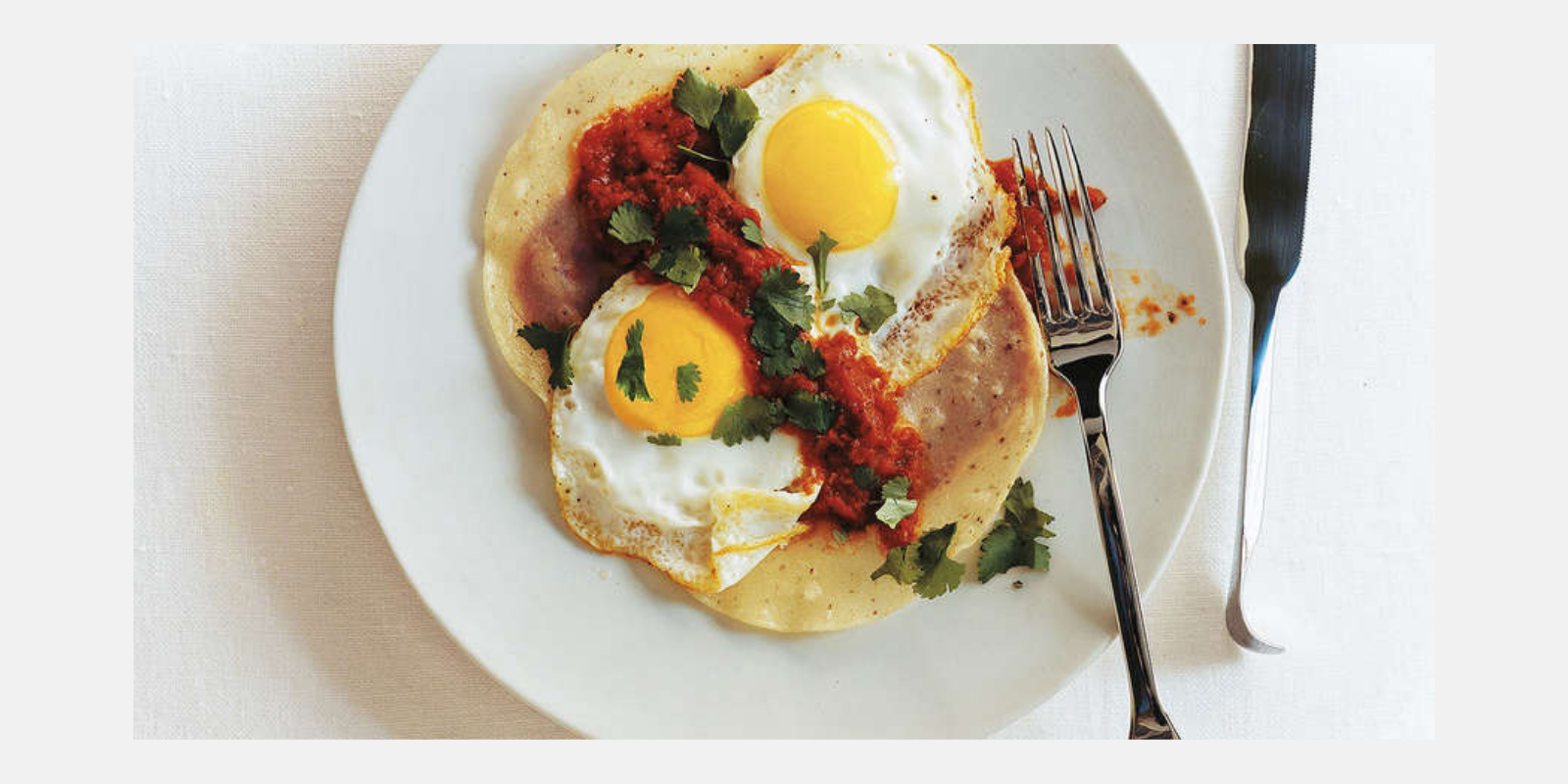 Project goals
Building a custom Content Management System to manage large amounts of content
Integrating the CMS with a customizable eCommerce engine
Launching the CMS and eCommerce engine quickly
Making sure both work seamlessly in a high-traffic situation
The Solution:
Spree & Spark Solutions
Southern Kitchen set out to find a good, middle-ground ecommerce solution. Spree proved to be perfect for their needs. It was stable, market-proven, lightweight enough to facilitate further growth, but it also allowed for endless customization. Jonathan believes that choosing Spark Solutions as a development partner sped up the process and made iterating a breeze. This is largely due to Spark Solutions being the primary maintainer of Spree in the open source world.
Comfortable Mexican Sofa
Southern Kitchen's focus is on content, so the first thing they needed was a content management system, or CMS. The CMS had to be flexible enough to allow the team to structure their site however they liked. It also had to integrate easily with Spree and, ideally, use the same codebase. Spark Solutions chose Comfortable Mexican Sofa, which is a content management system based on Ruby on Rails. The entire CMS took two months to launch from scratch. Comfortable Mexican Sofa is fully customizable, which means no 3rd party integrations were needed to create a system that supplies exactly the functionality that Southern Kitchen needed.
Spree Commerce open source
Once the content was up and readers were taking notice of what Southern Kitchen had to offer, it was time to work on the online store. The Spark team used a simple implementation of Spree to power the store that seamlessly integrated with the CMS. Several third party integrations were added to handle things like tax calculation (TaxJar) and automated email marketing (MailChimp). Once that was done, Southern Kitchen was ready to launch as a website combining quality content and a smooth shopping experience. For both Southern Kitchen and Spark Solutions, this is just the beginning. Both teams are currently working on tweaking the website, adding new features, and making the reading and shopping experience as enjoyable for customers as they possibly can.
Frontend Frameworks and Libraries:
CSS3
HTML5
jQuery
React.js
Backend Technologies:
Spree Commerce
Ruby / Ruby on Rails
ElasticSearch
Comfortable Mexican Sofa (CMS based on Ruby on Rails)
Payment Gateways and Third Party Integrations:
TaxJar
Mailchimp API
UPS Address Validator
Google Analytics
Ad systems – Nativo, Pubexchange, Teads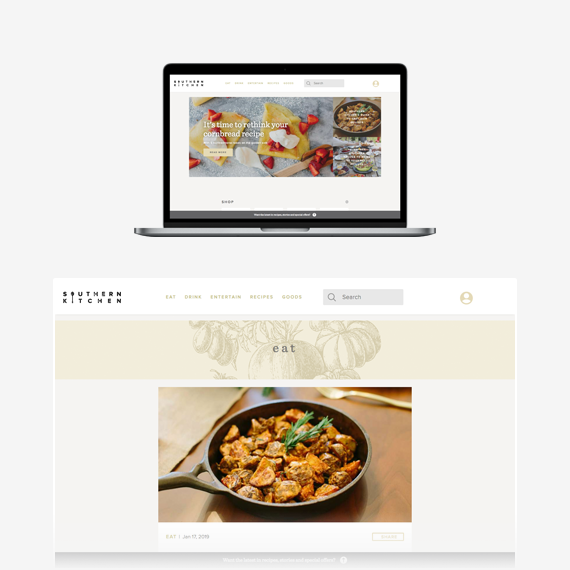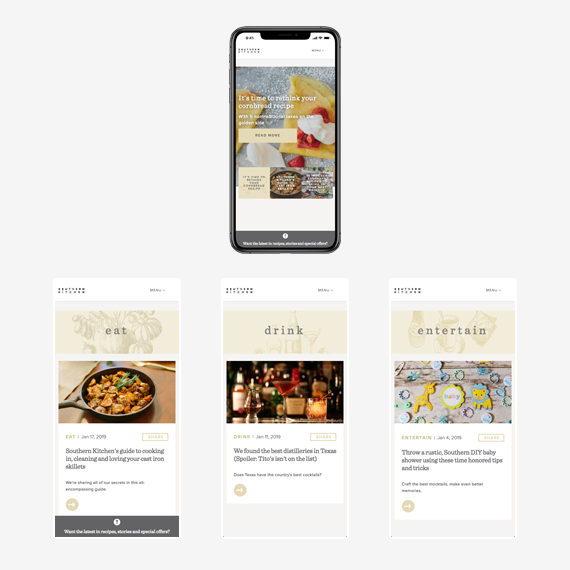 Conclusions:
SPREE SUCCESS STORY
Choosing RoR and Spree allowed for a quick launch of a solution that is fully customized, stable and easily scalable.
Using an experienced Spree and RoR team ensures that the implementation of ideas is fast and efficient. For example, the implementation of custom banners that show up on various pages of the website and form collections of merchandise, took 2 weeks from idea to launch.
Over the course of 2017, Southern Kitchen went from 200k page views per month to 1.5 million page views per month. The audience is still growing, proving the stability and scalability of the Spree and CMS combo.
Sales have been doubling month-to-month from the launch of the store in August through the end of the 2017 holiday season.
The Southern Kitchen team are especially happy with the robust out-of-the-box promotional functionality of Spree that handles 90% of their promo needs without the need to customize.