Scout & Nimble uses Spree for its online marketplace for shoppable designer rooms and home decor
Removing the guesswork from home design
SPREE SUCCESS STORY
Scout & Nimble is the world's premier online marketplace for shoppable designer rooms and home décor. The company was founded by Jesse and Sam Bodine in 2013, a husband–wife team. What started out as a blog by Jesse in 2011 evolved into a successful home decor business extended to designers, stylists, and customers around the United States.
In addition to being an online home décor and furniture retailer, Scout & Nimble also provides their trade customers — interior designers — with designer tools and resources that allow them to grow and scale their business through brand awareness. Through the website, visitors can shop by designer, by "shoppable room," or by item.
"We've had an amazing amount of growth this year. We've really had to control our growth in designers to provide excellent customer service." – Jesse Bodine
Shoppable designer curated rooms
Scout & Nimble is a social commerce platform that works with interior designers to curate shoppable rooms utilizing the available software & products. Since it's an online marketplace, everything is customizable for the consumer. They're able to shop by room, designer portfolios, color, product, etc., all to fit their particular needs and interests.
Interior designers, decorators and design bloggers, who are all key influencers in this industry, create shoppable room designs using the unique room building software and products so that consumers can shop with confidence and purchase items from a room put together by perhaps one of their favorites, all without the cost of the designer.
Not only does Scout & Nimble allow designers to showcase their work in the form of shoppable rooms, but it also provides them with the e-design tools to help them scale and grow their business.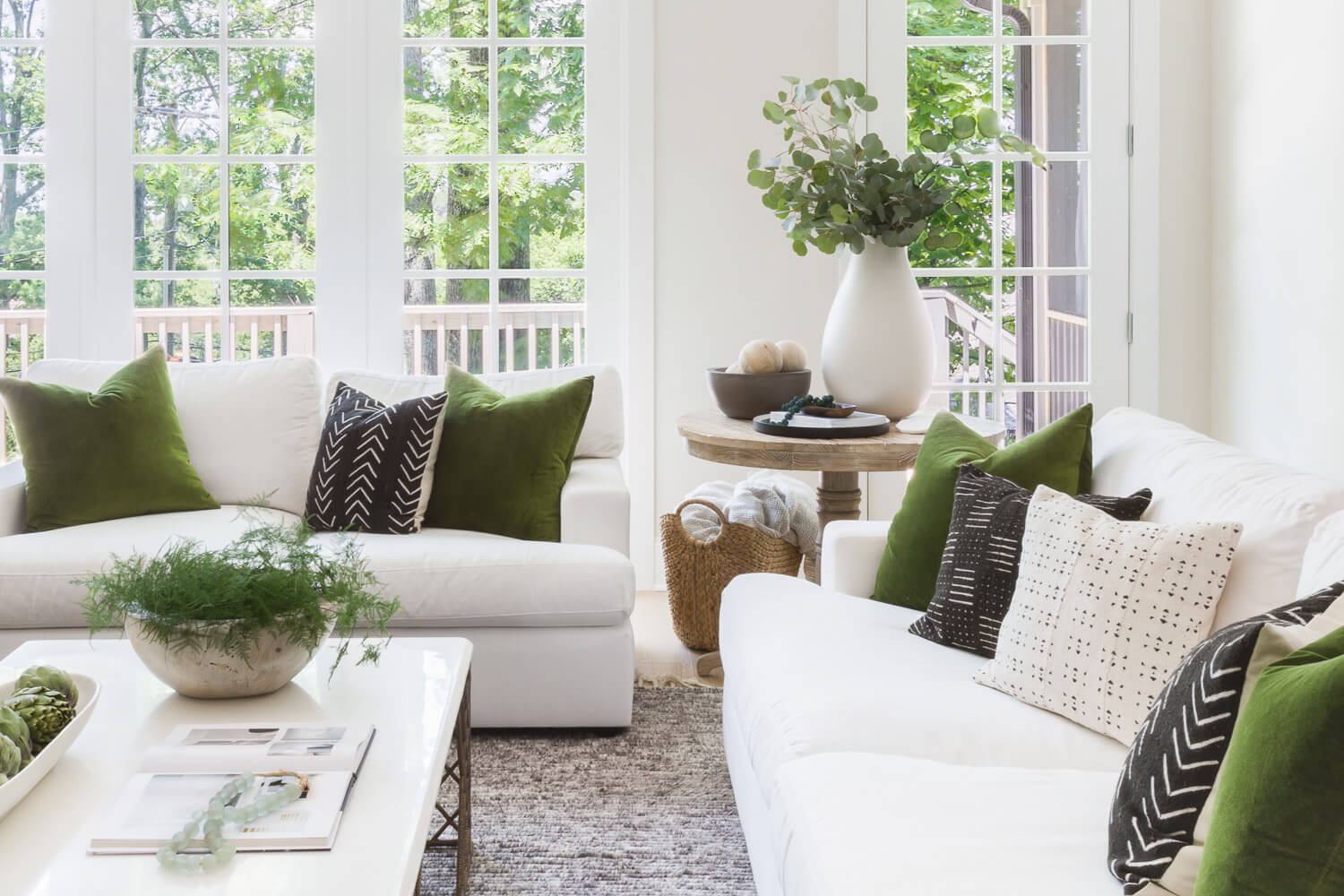 Scout & Nimble and Spree Commerce
The Challenge
The essence of their idea was to build a designer-driven and curated retail site that sold furniture and home décor. With tons of inspirational visuals that aim to help customers arrange their rooms with products from the webstore and operating very large traffic.
The Solution
Custom eCommerce platform that connects the user with the community of interior designers
Automation of server scaling
Integration with PayPal to accept payments, participate as an intermediary to create accounts and transfer commissions to merchants
e-design tools for creating shoppable rooms by interior designers
SHOP ROOM & QUICK SHOP features
Tech Stack:
Spree Commerce
Ruby on Rails
jQuery
jQuery UI
Select2
KineticJS
Handlebars
Integrations: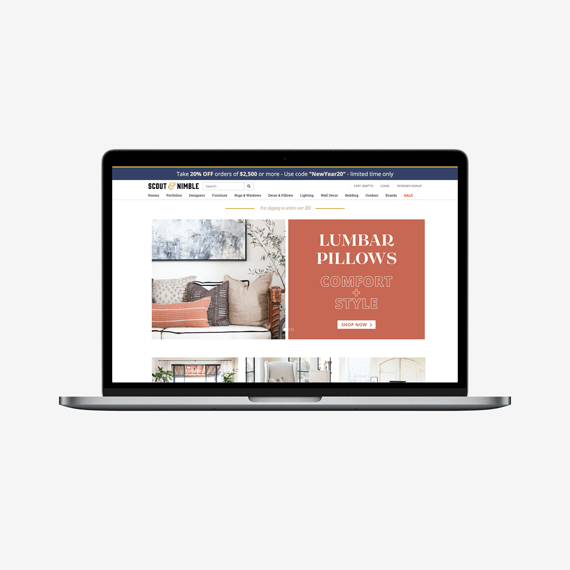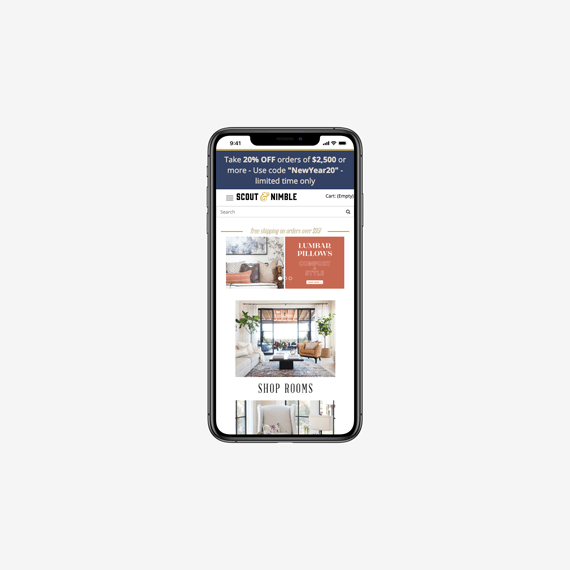 Conclusions:
SPREE SUCCESS STORY
Scout & Nimble is a home decor e-retailer that leverages interior designers to curate shoppable room designs. It needed a design-driven E-commerce solution equipped with e-design tools for creating entire shoppable rooms. The company chose Spree for its custom online marketplace platform that connects the user with the community of interior designers.
Vendo lets you launch within a few weeks a fully featured multi vendor marketplace with an unlimited number of SKUs from as many vendors as you can effectively onboard. Start selling quickly, test the market with your product catalog and category tree, get some feedback, adjust your platform accordingly and scale up when needed.