Bevv uses Spree multi vendor marketplace to disrupt how craft beer and alcohol is bought & sold within the U.S.
Etsy for the craft beer and alcohol industry
SPREE SUCCESS STORY
Bevv is a multi vendor marketplace that connects buyers and sellers of craft beer and cider in the same way Etsy connects makers of any product with their loving consumers.
Bevv allows brewers to have an online, liquor regulations compliant sales presence. Think of Bevv as a new sales channel alongside current ones that your favorite brewers are using. If you live local, have it delivered in an hour. If you live far away, have it delivered to your door!
Bevv focuses on producer-to-end-user sales within the direct-to-consumer market, bypassing the antiquated, three-tier distribution model increasing margins by 55% while offering consumer optionality.
In 2018 Bevv expanded to eight states affording close to 2,000 breweries the opportunity to sell directly to the consumer on its platform.
A multi-vendor craft alcohol marketplace. Producer-to-Consumer. Direct-to-Consumer – (DTC)
Bevv describes themselves as "an online marketplace and e-commerce solution for breweries to sell their craft beer directly to the consumer." And while a few other websites have attempted similar business models, none have been poised for the success due to legal hurdles, logistics, compliance, and partnerships that the Bevv team has been able to form.
The nice part is that by working with us, the brewery is provided sales options direct-to-consumer well beyond what it would otherwise be provided through brick-and-mortar stores. After All, there is limited shelf space for an ever-growing field of products, and breweries need an alternative outlet to meet demand. – David O'Hara, CEO & Co-Founder
In addition to having a direct-to-consumer beer sales platform, Bevv.com has partnered with UPS and two UPS portfolio companies to afford on-demand delivery and carrier service of craft beer at the click of a button.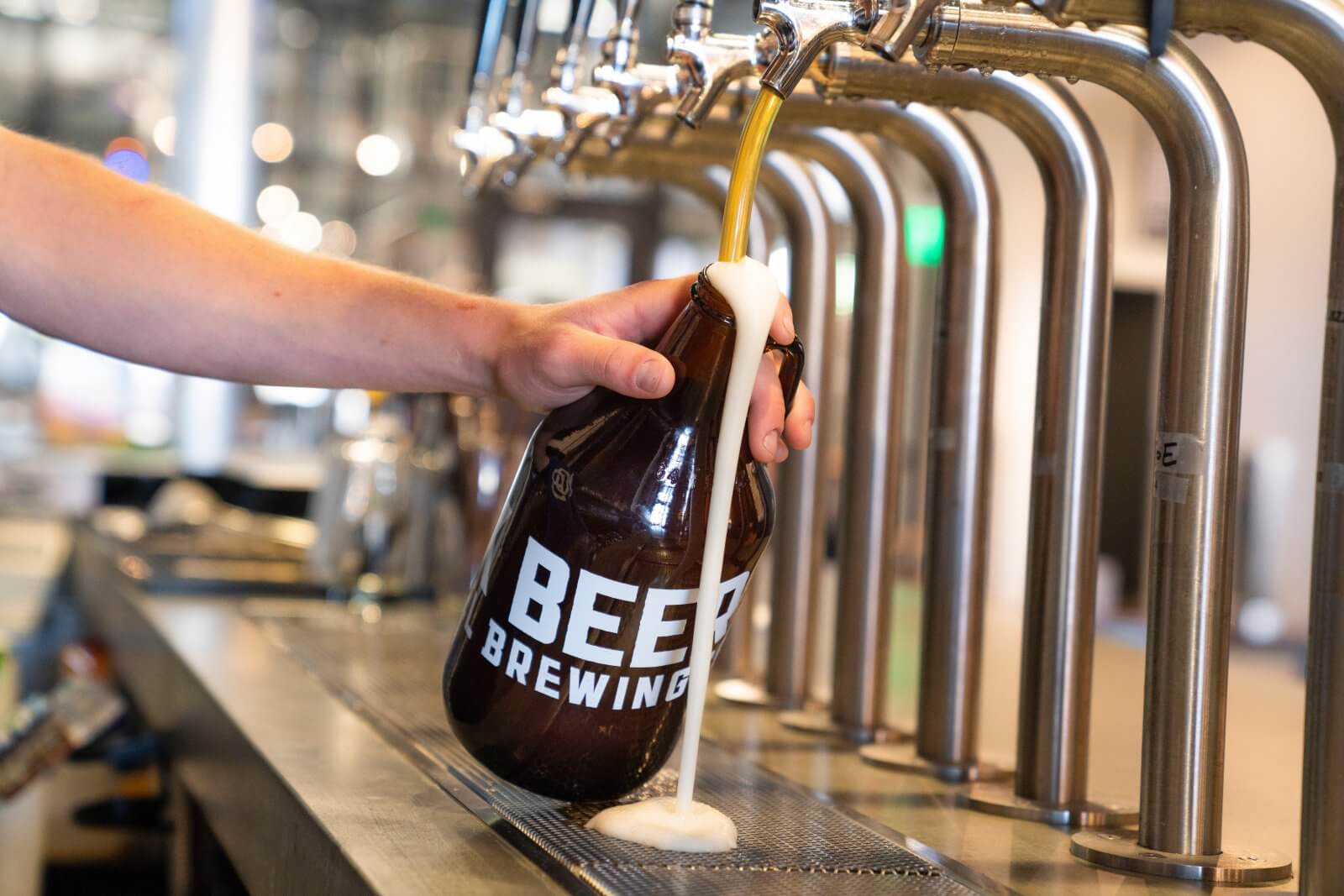 Bevv and Spree Commerce
The Challenge
So, what we set out to build was an Etsy meets Shopify for the craft beer and cider marketplace. What I mean by that is we wanted to build a discovery engine that focuses on a multi-vendor component, meaning every vendor—such as a brewer, distiller, or cidermaker—that works with us gets their own storefront on our platform. Very similar to like what you would see on Etsy. Or very similar to something you would see on Amazon, where a vendor gets their own storefront. – Travis Benoit, CEO & Co-Funder
The Solution
Bevv.com uses the Spree Commerce multi-vendor marketplace extension. It allows you to launch within a few weeks a fully-featured multi-vendor marketplace with an unlimited number of SKUs from as many vendors as you can effectively onboard.
Check out this multi-vendor marketplace demo.
Tech Stack:
Spree Commerce
Ruby on Rails
Route 53
Gmail
Google Apps
Amazon AWS
Apache
Zendesk
Zopim
JQuery 2.1.1
Google Font API
Google Maps
Typekit
Bootstrap Framework
WordPress.org
Integrations: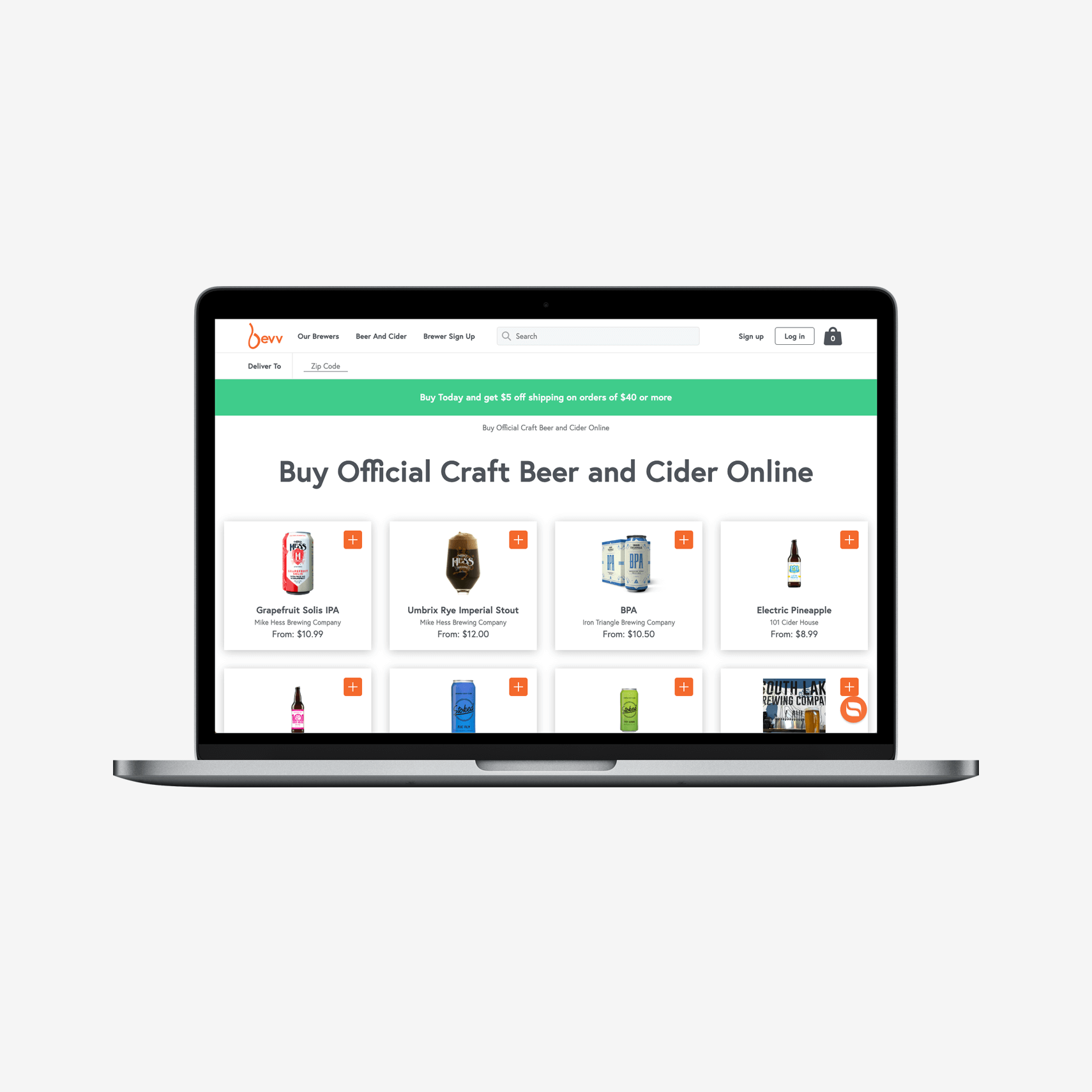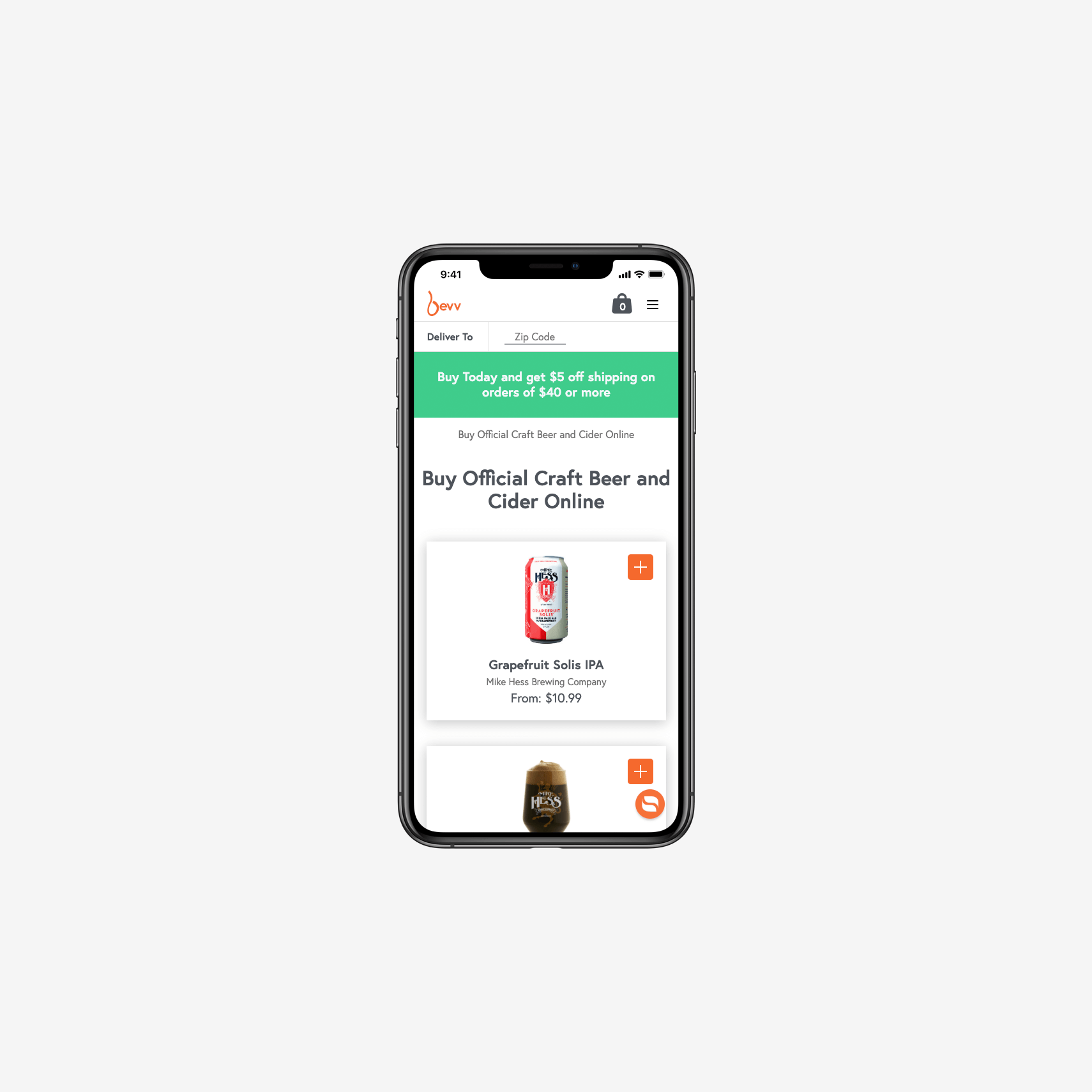 Conclusions:
SPREE SUCCESS STORY
Bevv is a SaaS-based, multi-vendor marketplace for the craft beer and cider industry. It provides an alternative to the near-century-old three-tier distribution model by offering a surrogate to the antiquated alcohol infrastructure allowing producers to sell directly to consumers. The company uses Spree and its multi-vendor extension for its multi-brewery marketplace that connects buyers with breweries and cideries in the same way Etsy connects makers with their loving customers.
Spree lets you launch within a few weeks a fully-featured multi-vendor marketplace with an unlimited number of SKUs from as many vendors as you can effectively onboard. Start selling quickly, test the market with your product catalog and category tree, get some feedback, adjust your platform accordingly, and scale up when needed.