Google announced that it will be switching to mobile-first indexing for all websites starting September 2020. "It's great to see how the web has evolved from desktop to mobile" the announcement reads. Google now officially rewards not only good content and page load speed but also mobile-first responsive web design. Spree Commerce 4.1 delivers all three for E-Commerce projects.
What Google announced
Google will switch to mobile-first indexing for all websites starting September 2020
Google will continue moving sites to mobile-first indexing when it recognizes a site is ready
Google recommends:
Google discourages from using separate mobile URLs (often called "m-dot")
Here's a Google mobile-first test tool to see if Google considers your website ready for mobile-first indexing.
What we read between the lines
mobile-first E-commerce is now the official standard recognized by Google
some websites will drop in Google search rankings and lose organic traffic

non-responsive pages
"m-dot" mobile sites
websites with content differences between the mobile and desktop versions

some websites designed as desktop-first (like B2B websites) should consider RWD re-design
Spree 4.1 comes with a brand new responsive UX
We've redesigned the Storefront UX from scratch for the mobile. Spree now comes with a fully responsive layout with mobile and tablet devices in mind. We've implemented all the best mobile-first E-Commerce practices making it both pretty and useful for the users.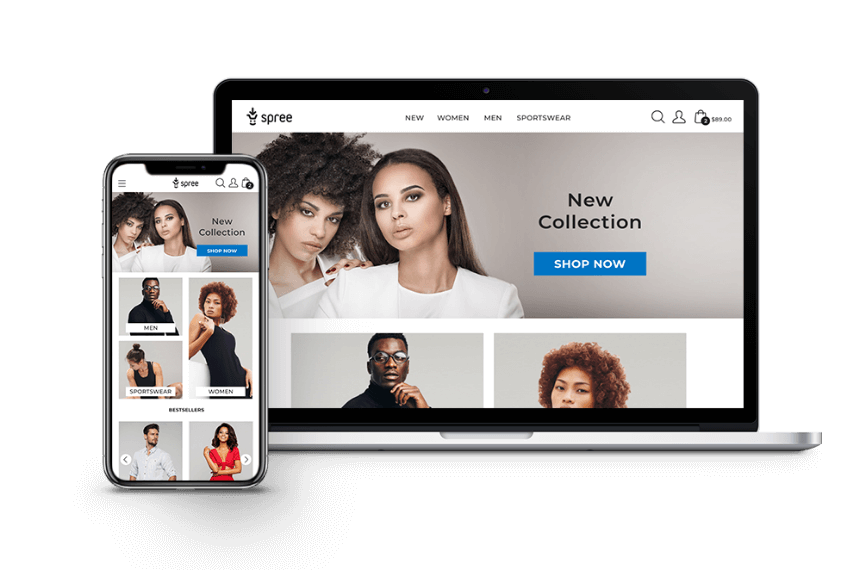 iPhone, Android, iPad, desktop – no matter the device the new storefront is ready to handle all of those, out of the box!
And it's only one of 9 big reasons to upgrade or use Spree Commerce for a new E-Commerce project. Check out the other 8 reasons.