DieHard - America's most innovative automotive battery brand uses Spree Commerce for its online store
Several million miles without failure
SPREE SUCCESS STORY
Sears revolutionized the automotive battery replacement category in 1967 with the introduction of DieHard — a tough, thin-walled, translucent plastic case 50 percent thinner than conventional black, rubber-type battery enclosures. The result: bigger plates, more acid and extra starting power.
The name DieHard is derived from its unfailing operation over several million miles on test vehicles at high and low speeds in varying climates at high and low altitudes.
During testing, not a single failure was reported in over 26,000 starts in temperatures ranging from sub-zero to more than 100 degrees.
DieHard was acquired by Advance Auto Parts for $200M on Dec 23, 2019.
35% more usable starting power
It took nine years of intense research and more than 1 million dollars for Sears to develop a revolutionary new automobile battery, the DieHard. Sears designed the DieHard to produce 35 percent more usable starting power than other similar batteries.
The new design, introduced in 1967, included a revolutionary tough, thin-walled case of translucent polypropylene plastic, 50 percent thinner than conventional black rubber-type battery enclosures. The extra room meant bigger plates and more acid, which provided extra starting power. In addition to the space-saving and visibility advantages, the polypropylene case was stronger.
The development of tools to manufacture the clear plastic container was a major undertaking. That project alone took some of the country's finest toolmakers more than a year and a half to build. The machines they developed represented a substantial advance in precision ejection-molding. The first, mammoth ejection molding press for the DieHard weighed 600 tons and required 500 metric tons to clamp shut. By itself, the mold for the container weighed four and a half tons.
Technicians did not report a single failure in more than 26,000 starts at temperatures ranging from sub-zero to more than 100 degrees. Sears marketed DieHard through a series of innovative advertisements ranging from batteries frozen in ice, to batteries in Baja racecars.
In the 1990s, the DieHard brand expanded to include flashlights, flashlight batteries, rechargeable batteries, gel cel batteries, and recently, work boots.
Today, DieHard builds automobile batteries with a variety of innovative features. These include batteries with reserve starting power, batteries with anti-theft features, and batteries designed for specific geographical regions.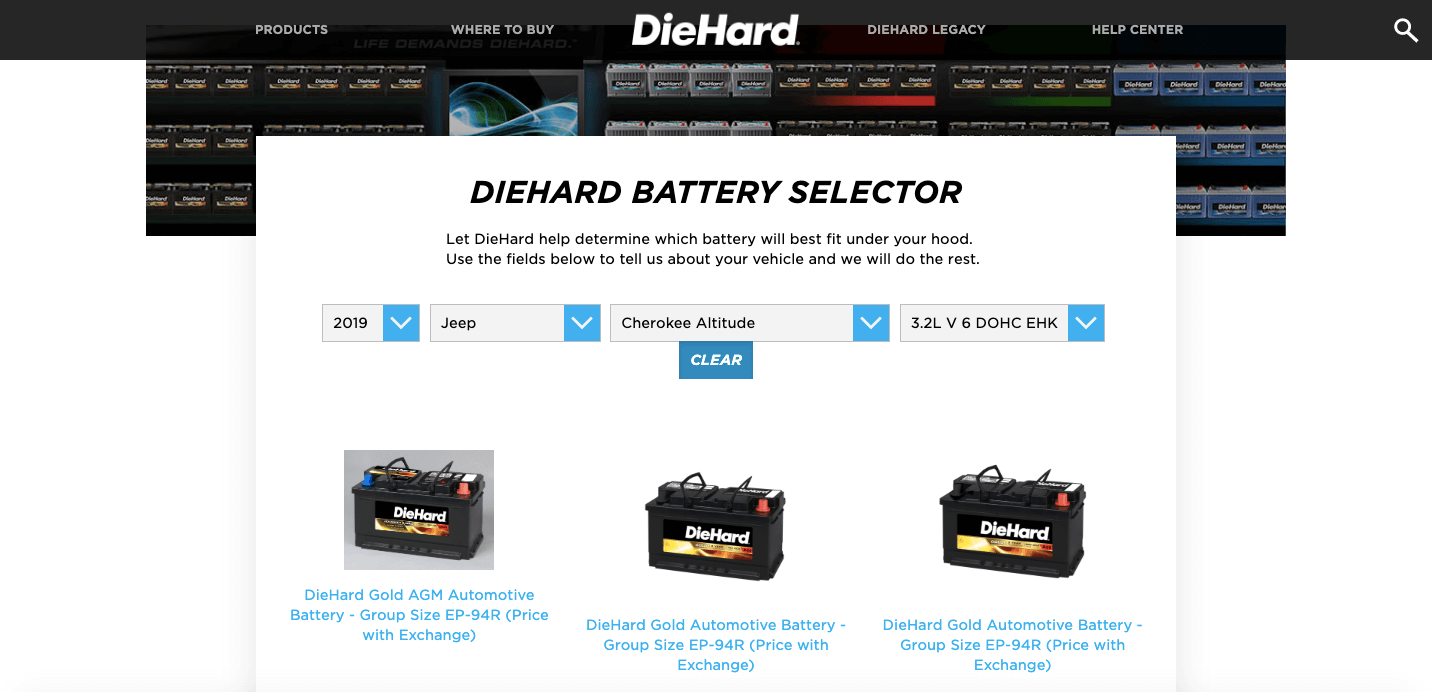 DieHard and Spree Commerce
DieHard's website is built with Spree Commerce, a flexible and scalable open-source e-commerce software. Spree enables you to build beautiful online stores that are fast loading, user friendly and what's most important – you have total control over them. On diehard.com you will find some really cool features like a sticky photo gallery on the product page, DieHard battery selector that helps determine which battery will best fit your car as well as a "Find locally" option that enables you to find the specific item in the local hardware store.
Tech Stack:
Spree Commerce
Ruby on Rails
Erlang
Cowboy
Bootstrap
Integrations: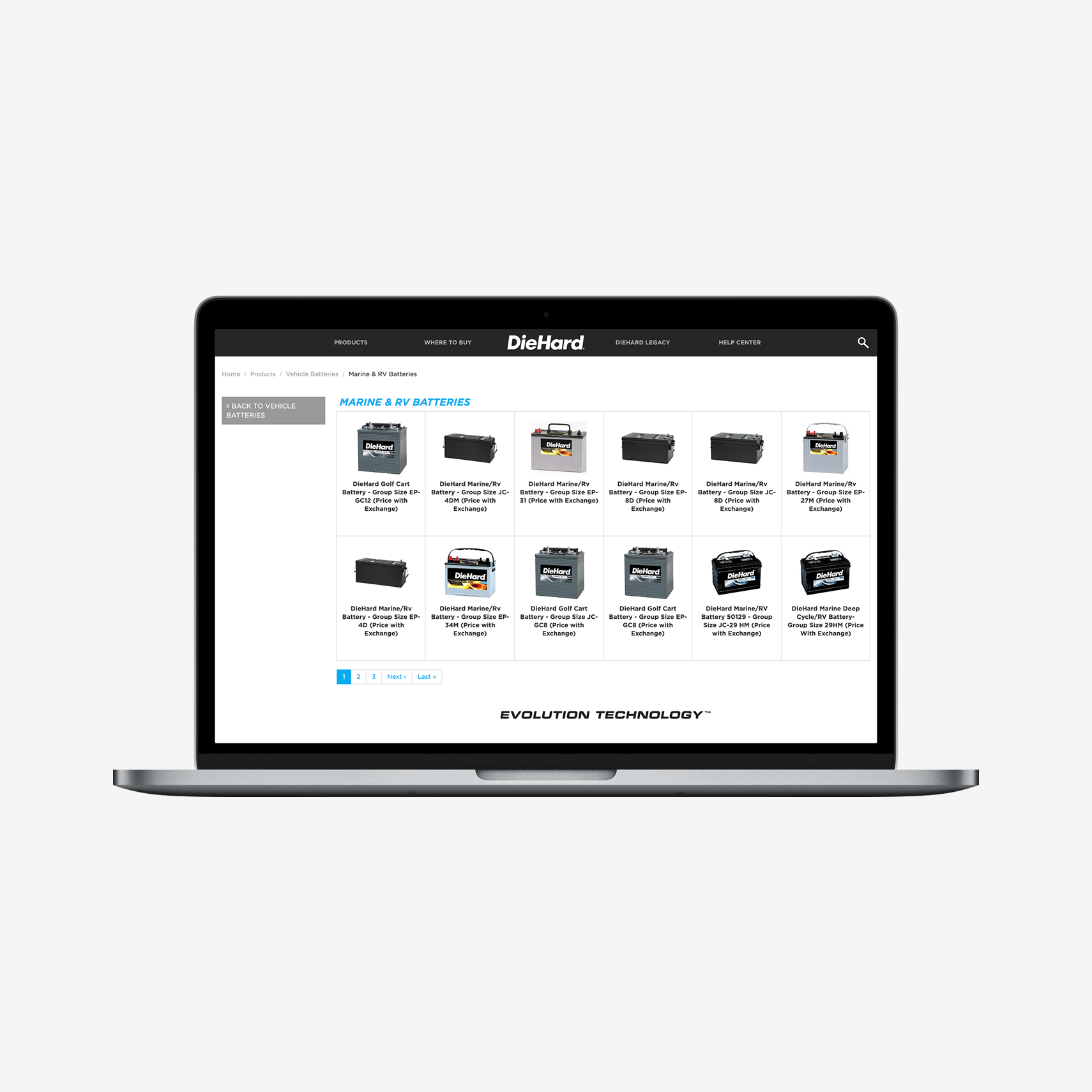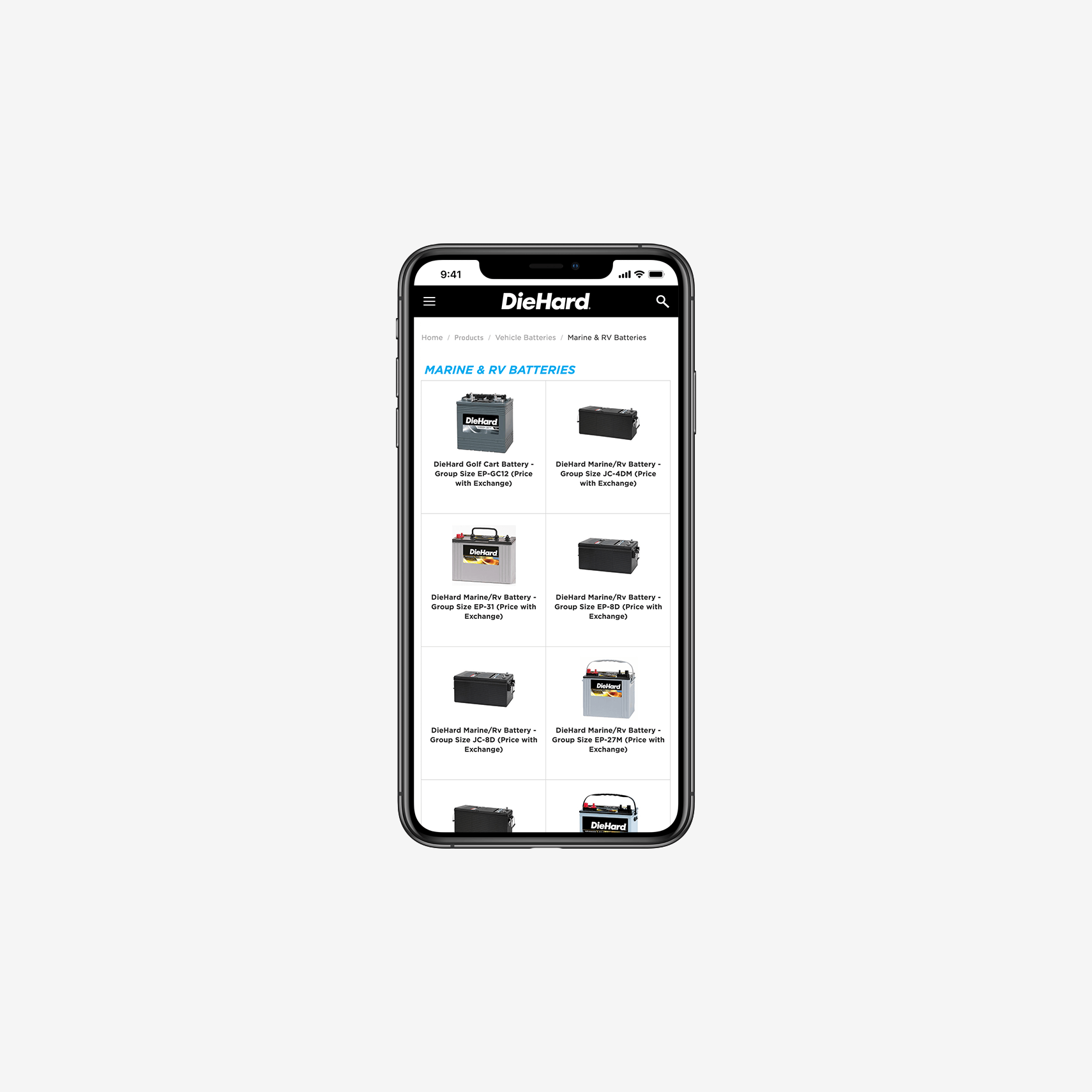 Conclusions:
SPREE SUCCESS STORY
DieHard's batteries are known for reliable starting power, performance and long life. You can find them on the brand's website powered with Spree Commerce, a market proven and fully featured e-commerce platform.