A video livestream shopping mobile app with a headless marketplace Spree backend
The live stream shopping trend
SPREE SUCCESS STORY
Vidyodan is a video live stream marketplace platform that entices buyers with product presentations in the form of live streams. Vidyodan's platform is yet another example of bringing together ecommerce and social media. Sellers can offer shoppable live video streams to potential customers in a highly engaging and conversion-boosting experience. Buyers who join the live stream can engage with the live chat to have any questions answered, and purchase products directly on the video feed.
Vidyodan follows the Chinese trend of live stream Shopping. During Taobao's annual Single's Day Global Shopping Festival in 2020 (China's equivalent of Black Friday), live streams accounted for $6 billion in sales.
However, the trend doesn't stop at Turkey! US companies are following suit as well. Walmart streams shopping events on TikTok. Amazon released a platform that allows influencers to promote products and chat with customers. Instagram introduced a Shop feature that encourages users to make purchases within the app. Facebook launched Live Shopping Fridays for the beauty and fashion industries.
Vidyodan raised $1 million in a round of seed funding and was developed as part of the Onedio family, Turkey's largest social media platform that reaches more than 35 million people each month.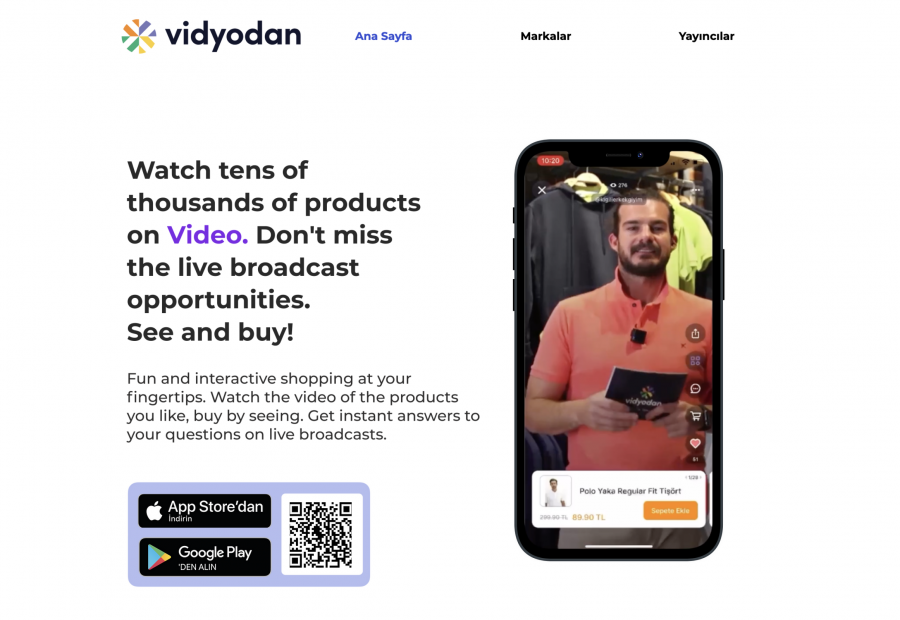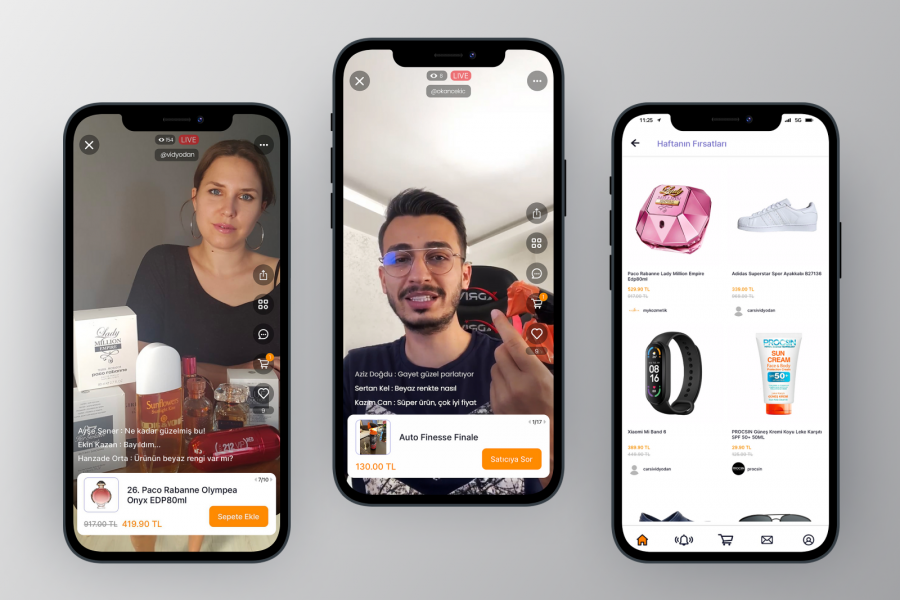 Vidyodan and Spree Commerce
Vidyodan uses Spree Commerce headless backend connected through API to its mobile app available for both iOS and Android users. Payment systems are integrated into the live stream so that the users are able to complete the whole shopping experience without disconnecting.
By utilizing Spree API v2, you can enable all the ecommerce functionalities, such as product listing, search, cart, checkout, and payments (one-time or recurring), inside your native mobile app.
Manage everything from products and categories to orders and payments within the Spree dashboard or export them into your own solution.
If bookkeeping and data analysis are essential to your business model, integrate your preferred accounting, analytics, and reporting tools with Spree.