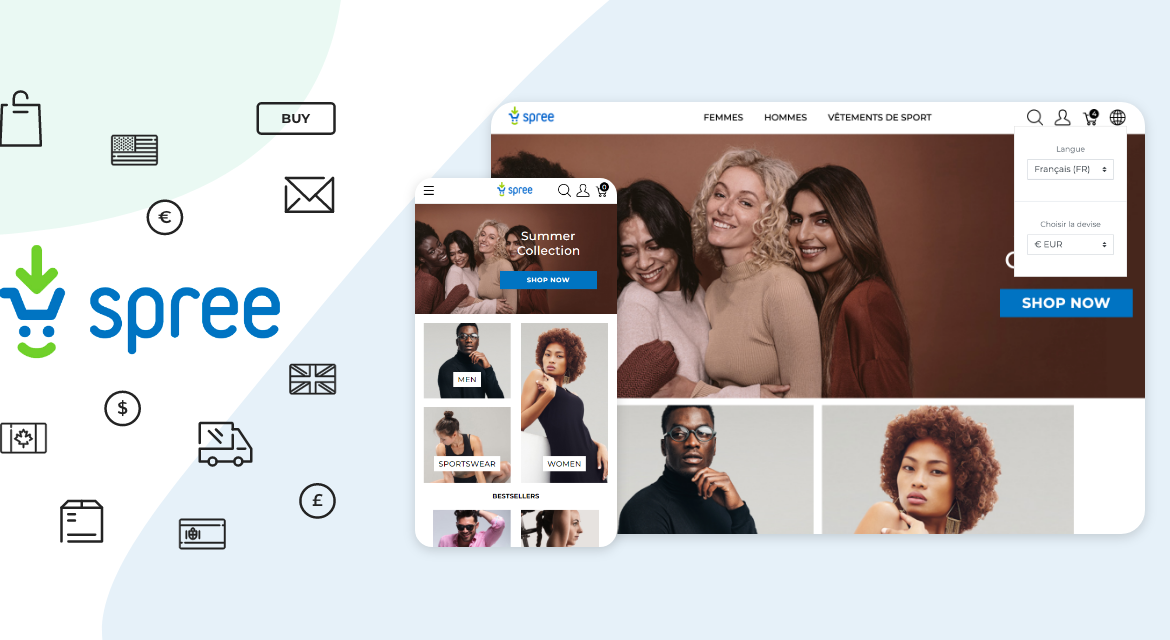 Being open-source, the community has always been a vital part of Spree Commerce's development; from feature suggestions to code commits, you have helped pave the way to make Spree Commerce the ecommerce platform it is today. 
The latest version, Spree 4.2, introduces several powerful new features – more on that below – and is the collaborative work of 34 individuals worldwide who contributed over 1700 commits since the previous version. 
Because of the fantastic support Spree continues to receive, we have decided to return the favor and boost our support of the Spree Commerce community to help build the open-source ecosystem.
Vendo marketplace platform frees you from the burden of self-hosting and maintenance. Contact us now for a demo and launch an eCommerce platform at a fraction of a typical cost and within weeks instead of months.