Superfoods store achieves amazing page load speed results after upgrading to Spree 4.1 and implementing the new Spree UX
Using Spree since 2013
SPREE SUCCESS STORY
Spirulina.pl is a family-owned Polish superfoods brand. The company prides itself on using entirely natural ingredients like natural algae, plant extracts, etc that are proven to benefit our health. 
Spirulina's online store dates back to 2004 and since 2013 it's using Spree Commerce. 
Before Spree, the company tested several platforms like PHP Commerce that used to be popular in the early 2000s, WooCommerce and PrestaShop. They also considered SaaS solutions, but in the end, decided to go with internal development and open-source, hence the migration to Spree Commerce. This proved to be a good decision and very quickly delivered business value to the company. 
"Thanks to the fact that there were a lot of available extensions, the development was very efficient. Also, new updates were available on a regular basis, so we decided to go with Spree."
The Challenge
Spirulina was running on an old version of Spree and Rails. Using outdated technologies increases the risk of the site getting hacked and is not a good practice as far as user experience and conversion optimization are concerned. Spirulina's team considered migrating to another platform but finally decided to stay with Spree, upgrade to the latest version, and use the dedicated new UX layouts. This was a much easier, faster, and more cost-effective solution than starting everything from scratch.
"And we really liked the new Spree design, it's very clean, convenient, and user-friendly."
Homepage: before and after redesign and migration to Spree 4.1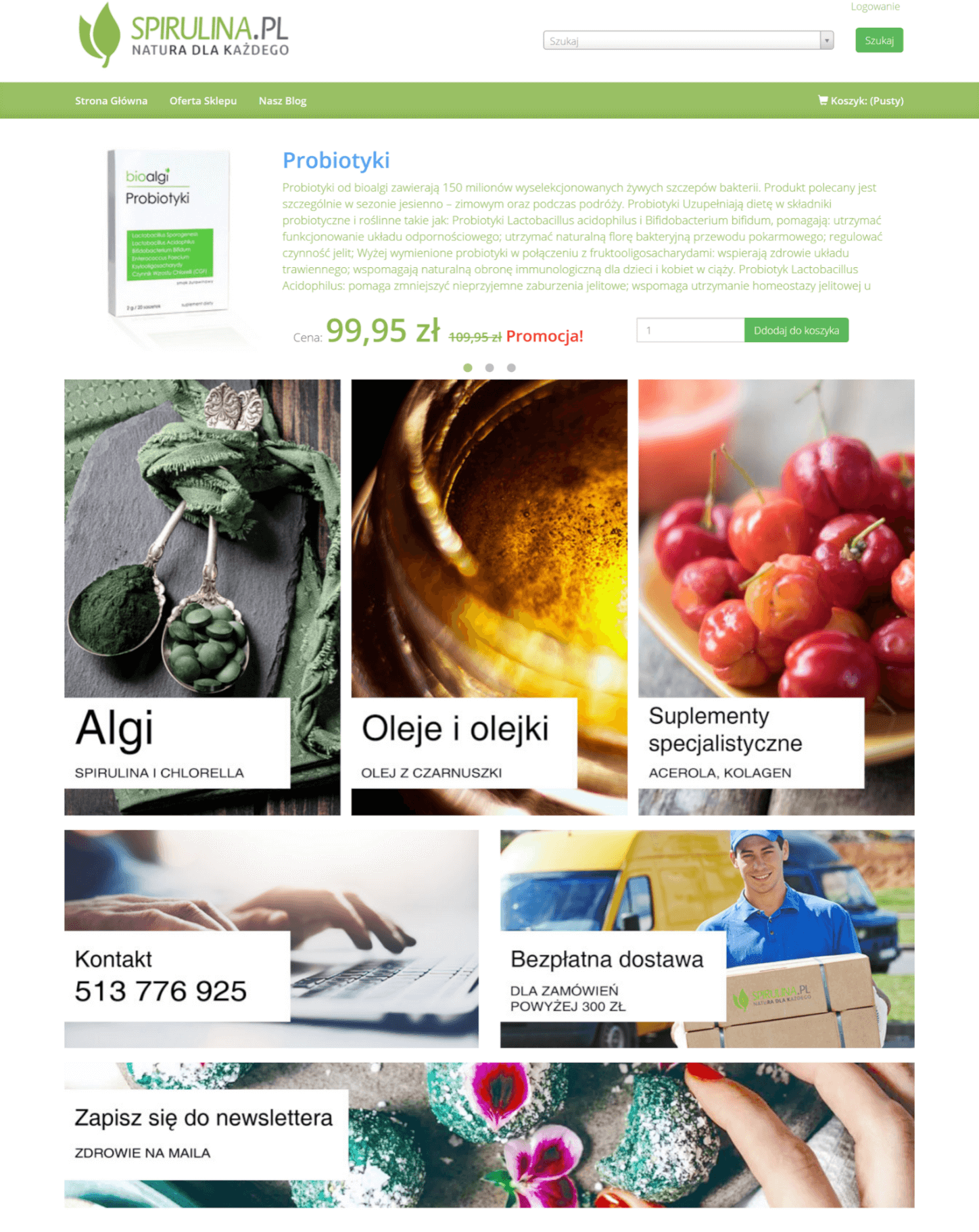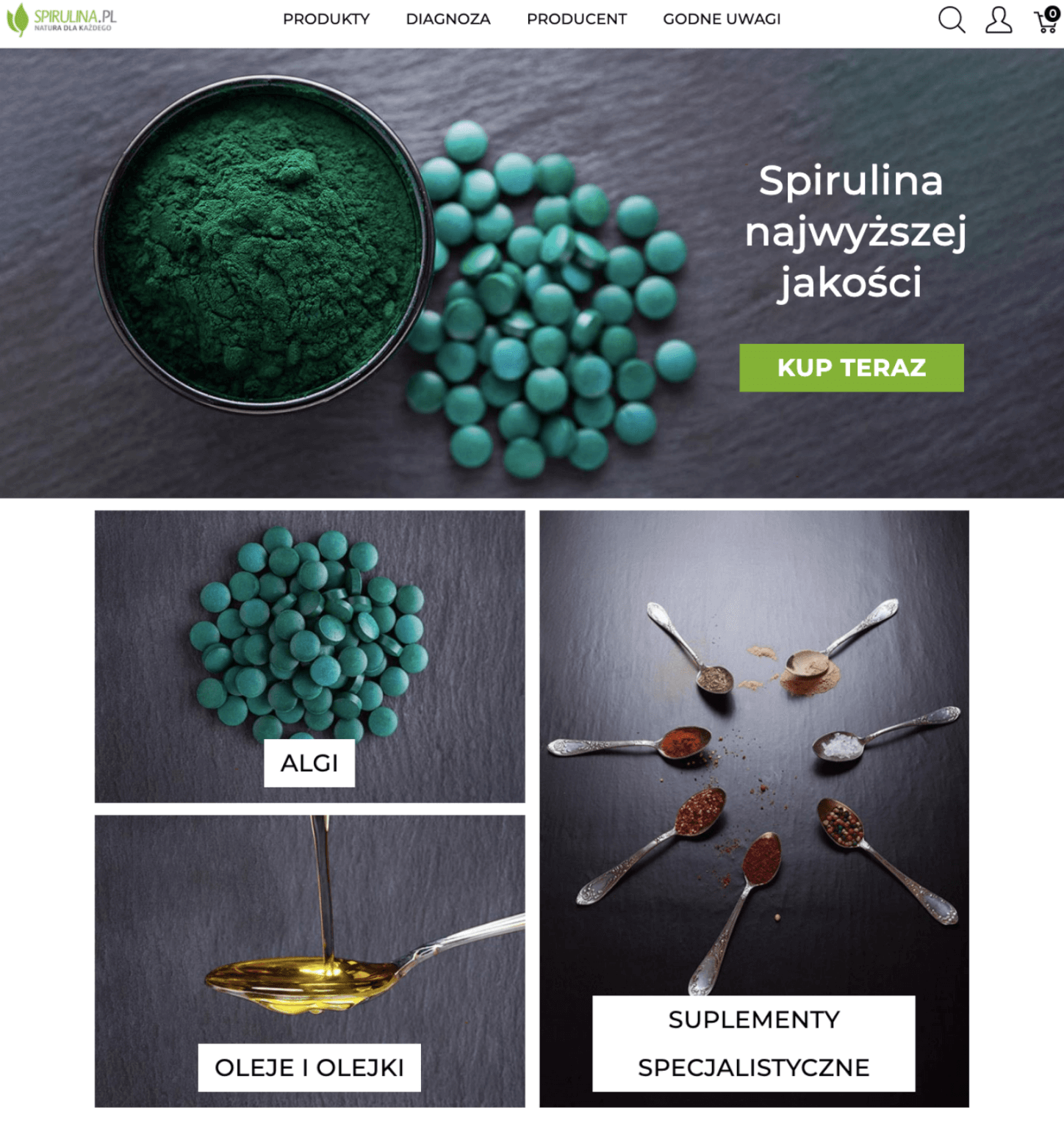 The Solution
The Spirulina team upgraded its online store to the newest Spree version quickly and smoothly. They managed to complete that on their own with their small development team. The whole migration and redesign project involved not more than 6 people. 
"The fact that such a small team is able to perform such an update clearly shows the advantages of Spree." 
Now the technology behind Spirulina's storefront is totally up to date and there's a lot of room for further development using compatible Spree gems and extensions. And the new design makes the user experience of its customers far more pleasing. 
"We use heatmaps to track users' behavior on our website and what we see is that the process of adding items to the cart and completing the transaction is now significantly shorter and more convenient."
What is more, the new storefront is much faster. After server optimization, the website is getting up to 99-100 points in the Google Lighthouse results. And in ecommerce, page load speed is one of the most important factors that define user experience of the customers as well as conversion rate in the store.
Tech Stack:
Spree Commerce
Ruby on Rails
Bootstrap
jQuery
Integrations: 
SHOWCASE
Product Listing Page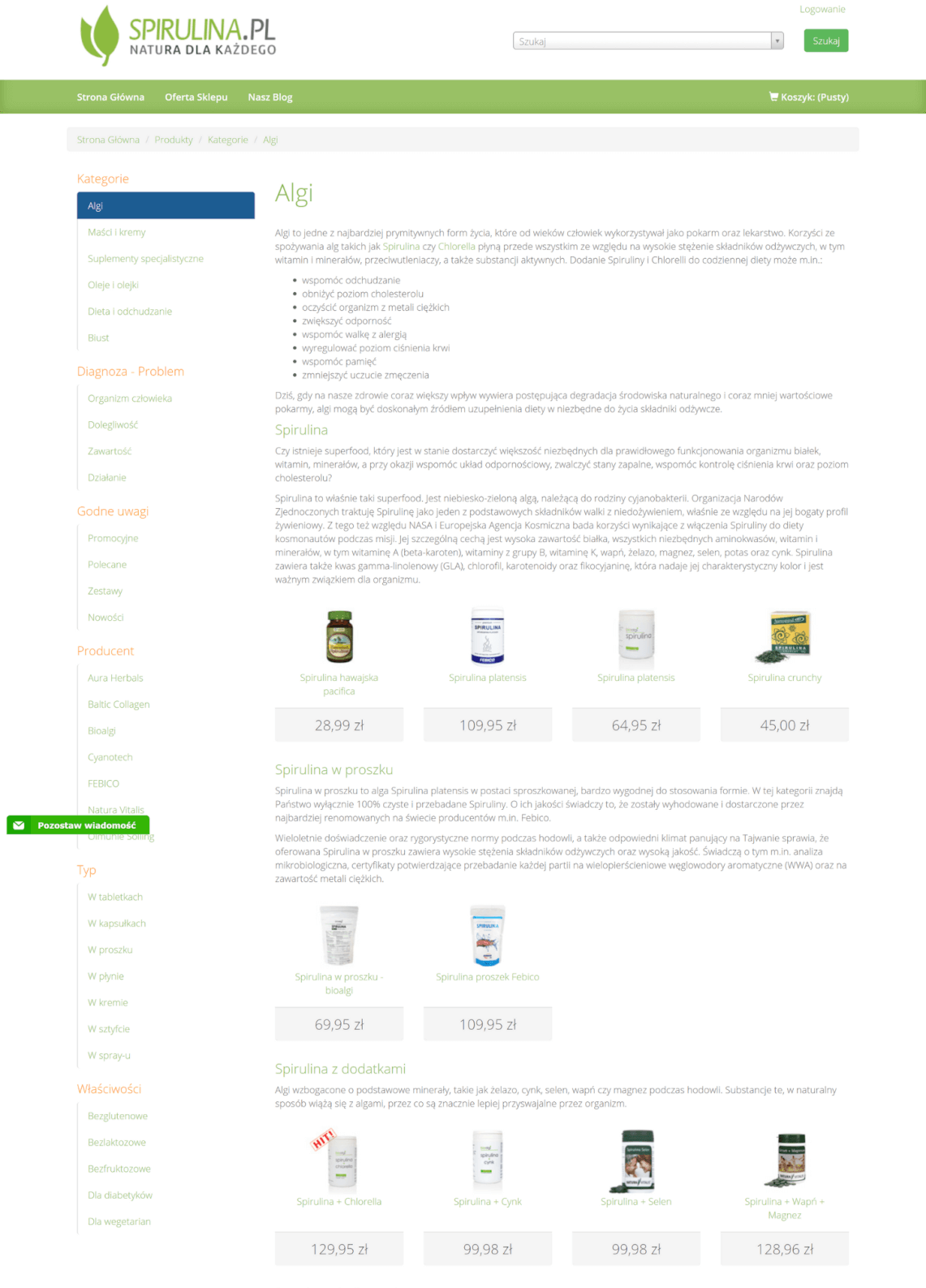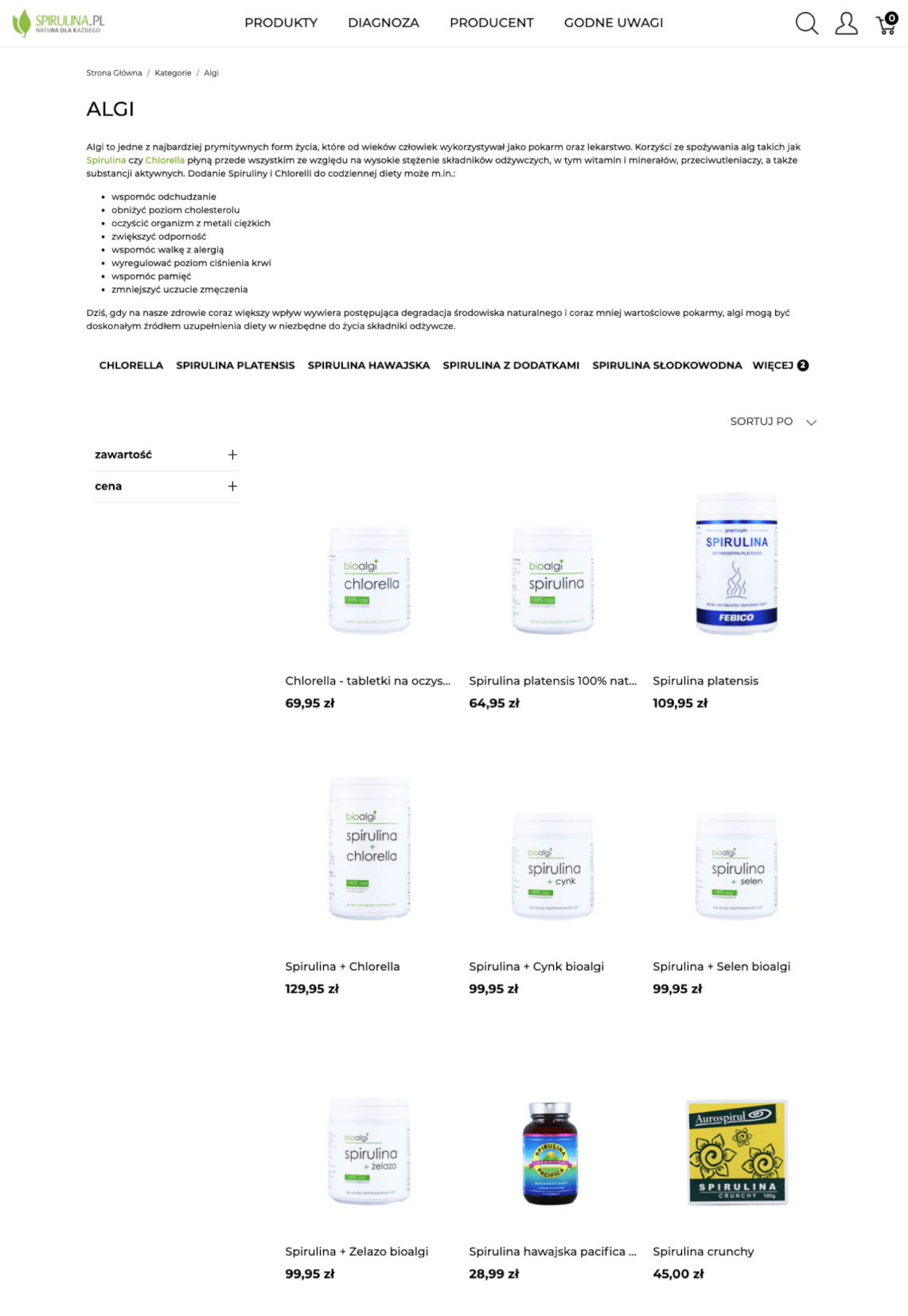 Product Detail Page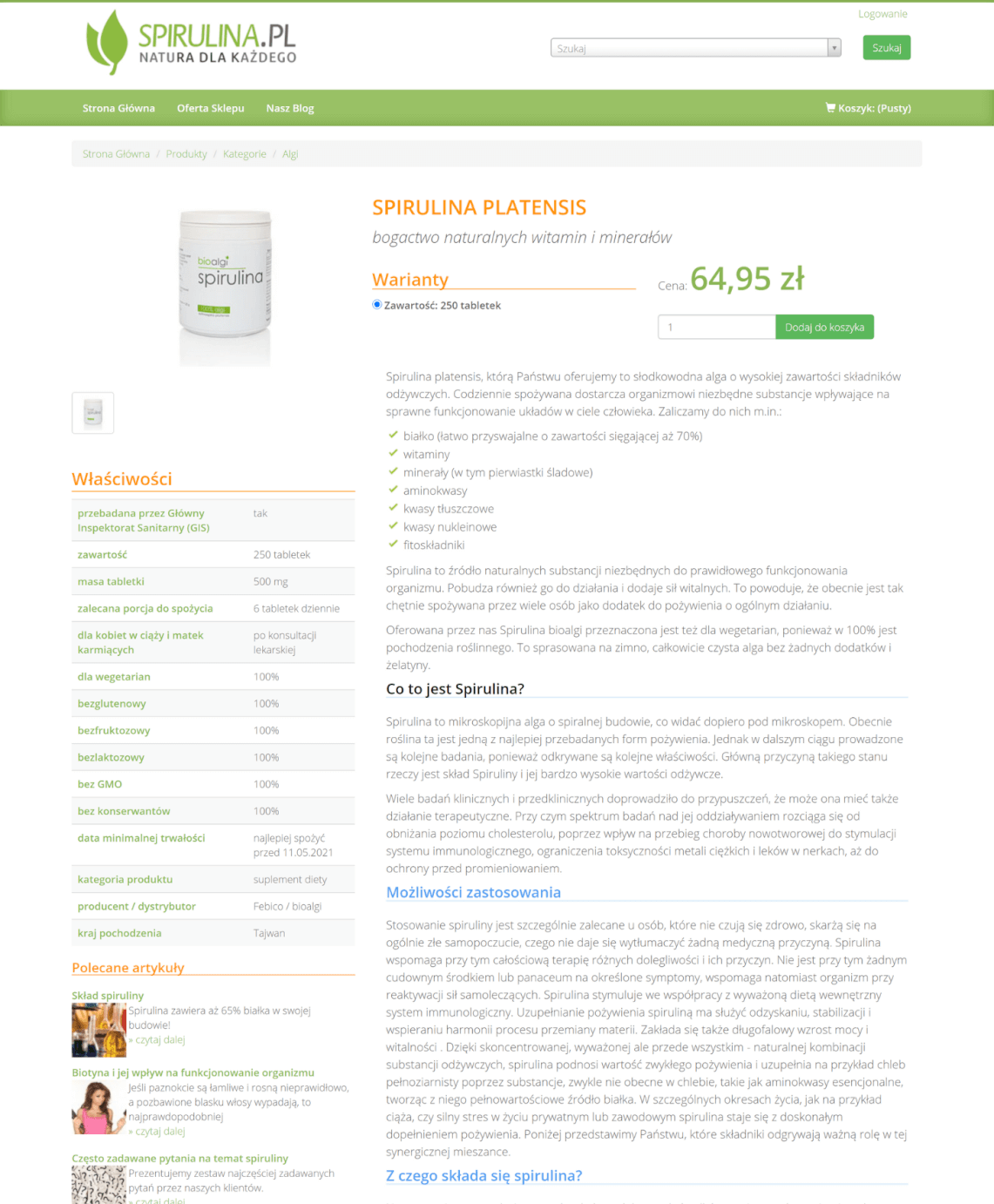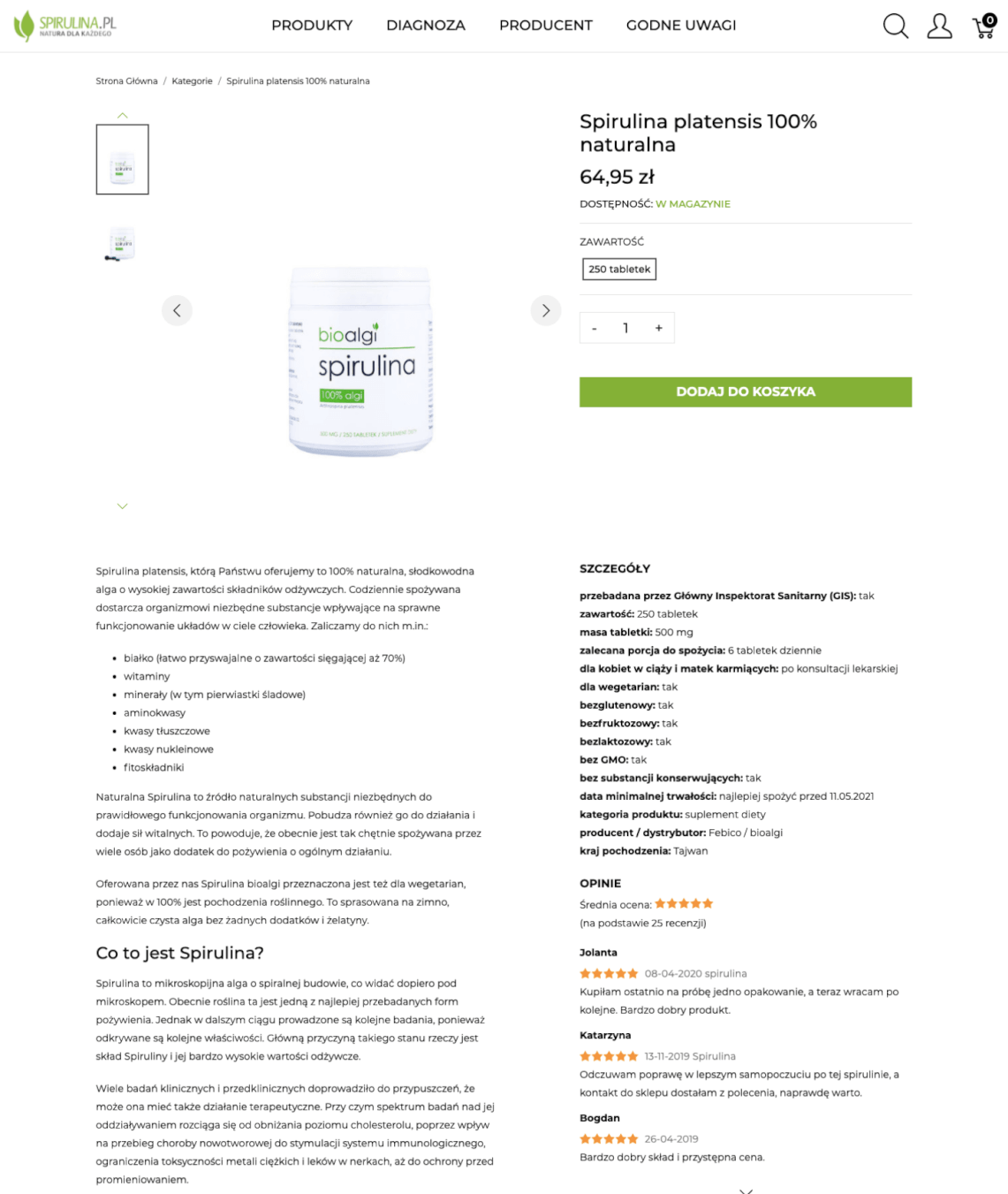 Checkout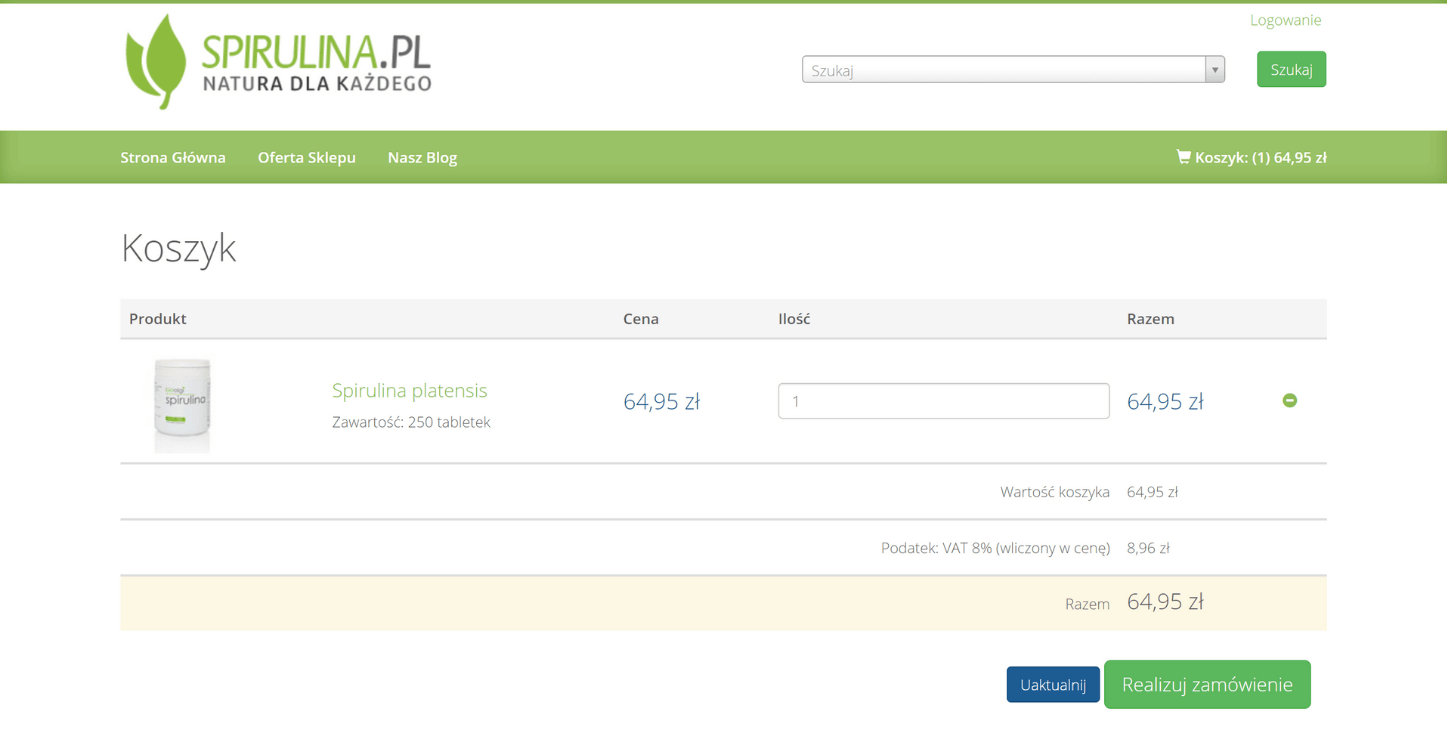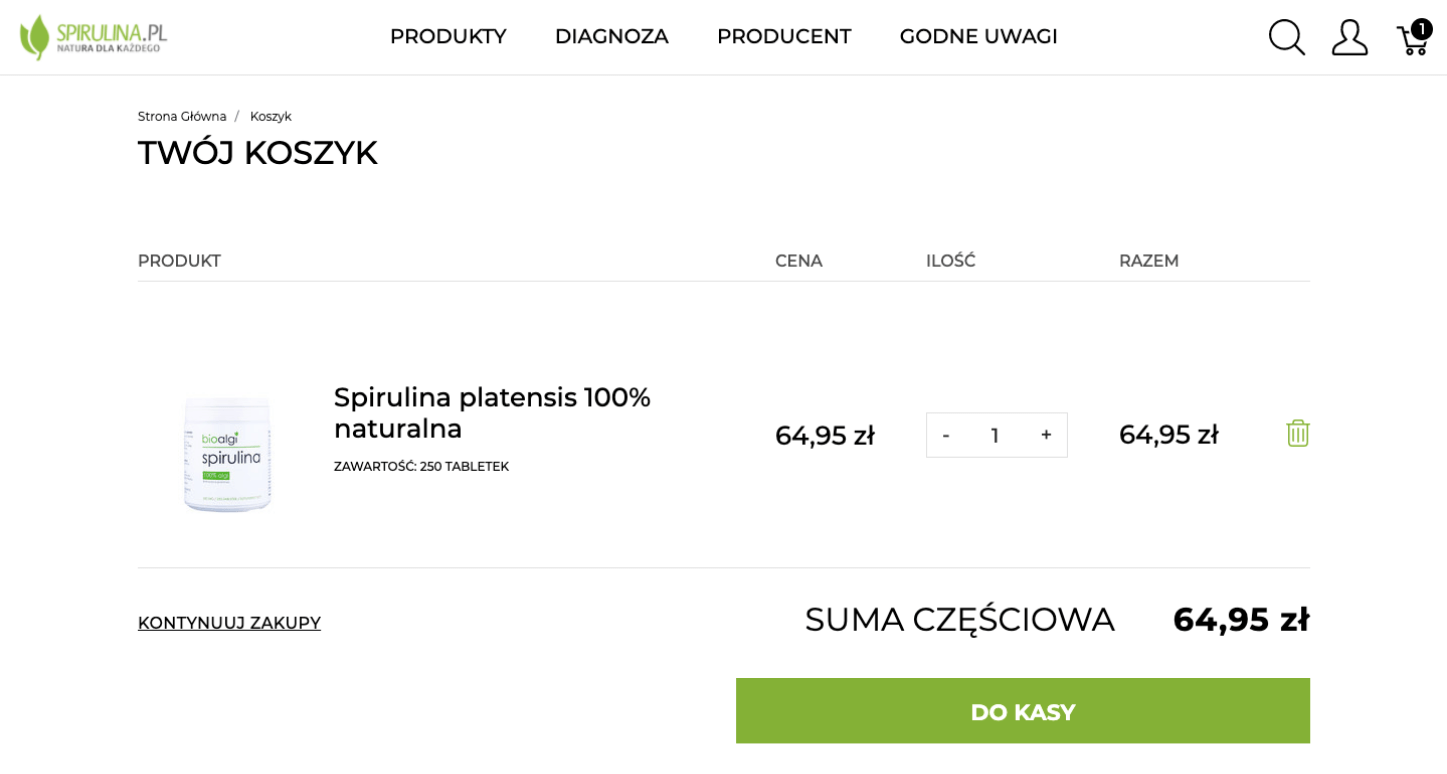 Conclusions:
SPREE SUCCESS STORY
"Our overall impression is that the direction in which Spree is heading is really great. It's amazing how much we could achieve with such a small team. I also see that this project is very much alive and there is a lot of commitment from the Spree community."
Courtesy of Marcin Radlak, Product Owner, Spirulina.pl
Source: Courtesy of Marcin Radlak, Product Owner, Spirulina.pl