Everlane builds an honest $100M+ fashion manufacturing business with Spree powered eCommerce platform
Exceptional quality. Ethical factories. Radical Transparency.
SPREE SUCCESS STORY
Everlane was founded on the concept of supply chain transparency. Their mission is to offer consumers well-designed, high-quality clothing and accessories at an approachable price point, while sharing the true cost of markup for every product.
The company is not big on trends. They want you to wear their pieces for years, even decades, to come. Hence the focus on timeless products— like Grade-A cashmere sweaters, Italian shoes, and Peruvian Pima tees.
Ethic production is another crucial element of the brand's DNA. Each factory is given a compliance audit to evaluate factors like fair wages, reasonable hours, and environment.
Finally, at Everlane they believe customers have the right to know how much their clothes cost to make. The company reveals the true costs behind all their products—from materials to labor to transportation as well as their markup.
When in doubt – simpler is better
There is no magic formula to creating a high converting, perfect e-commerce. However, usually the best sites and stores are the simplest and Everlane is a great example.
The feeling one gets when browsing everlane.com is: clean and detailed with a simple navigation bar and website layout that allow users to find what they're looking for quickly.
Everlane also does a great job of utilizing social media to promote their wares—for example, they have a secret shop that users can only get access to if they tweet or Facebook about Everlane's products.
We want to provide a more streamlined experience for people buying online. One of the goals of Everlane is to be thoughtful about our decisions and design. For instance, there are well-established ways to do things in online checkout flows and one of the first things we did was throw as many of those out the window as possible. For example, we don't have a coupon code field and we don't ask for billing address – Everlane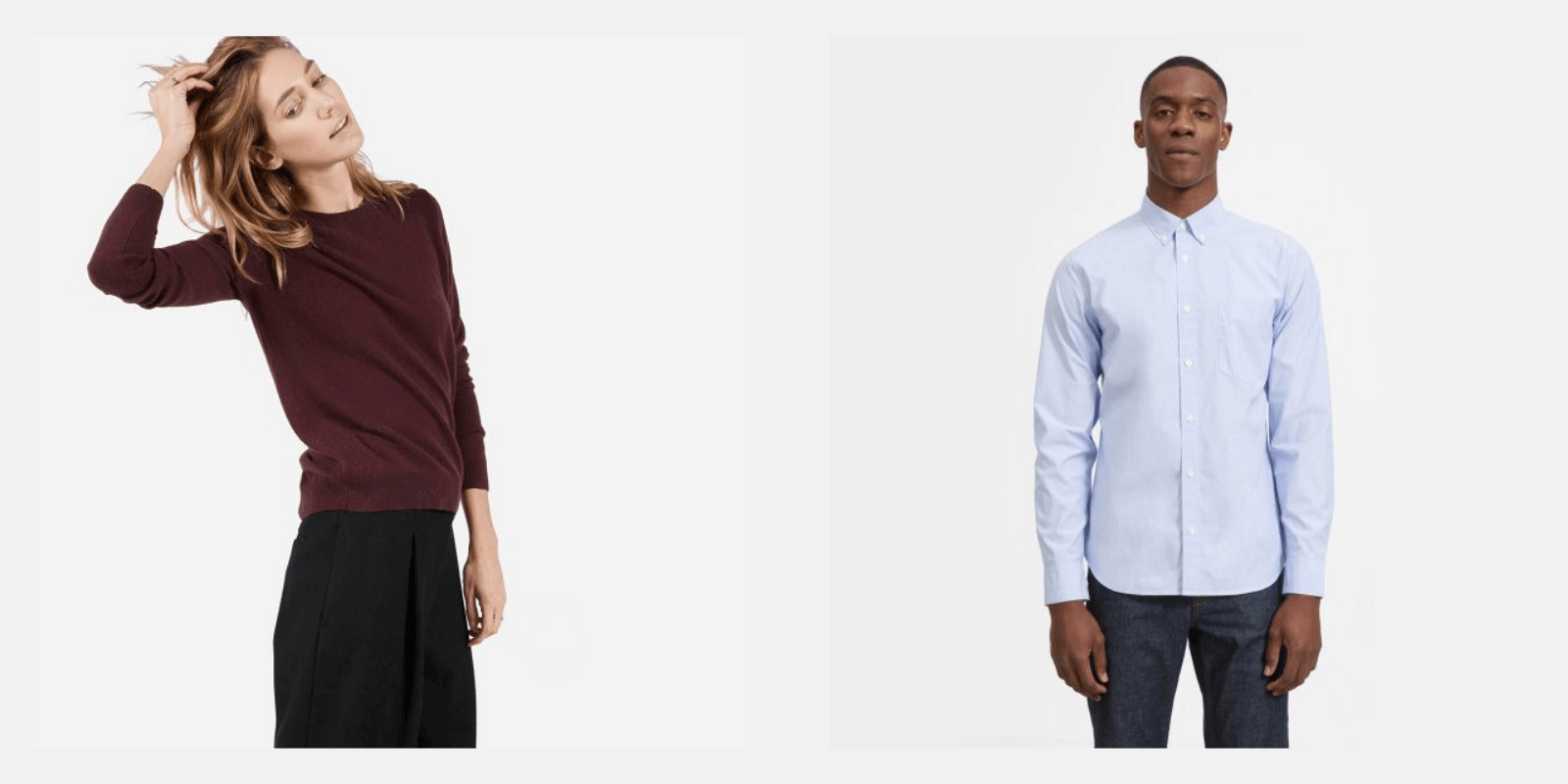 Everlane & Spree
Everlane made a strategic decision to build their entire digital business in-house. This includes e-commerce, for which they chose Spree, a highly flexible and easily scalable open source solution.
Everlane is running 20+ apps on Heroku using a single-page application architecture, which enables a fast user experience. The apps are built in Rails, use React on the front-end. Previously, the team had used Chaplin, an HTML5 architecture based on Backbone.js, before transitioning to React.
Everlane's deployment process uses branch deploys that enable the team to evaluate performance in a production environment before it gets merged to master. They use a Ruby Gem called Scientist to run two versions of a particular Ruby method in parallel, a control and a test version, to help test branches using actual production traffic.
We use fairly industry-standard technology. The site is built in Ruby on Rails using a MySQL database, with lots of jQuery, and the associated trinkets that come along with it on the frontend, namely SCSS and a little bit of CoffeeScript.js. We also use git for version control and deploy the app on Heroku. We made an effort to choose technologies that are battle-tested and developer-friendly, and we use a lot of external services. – Everlane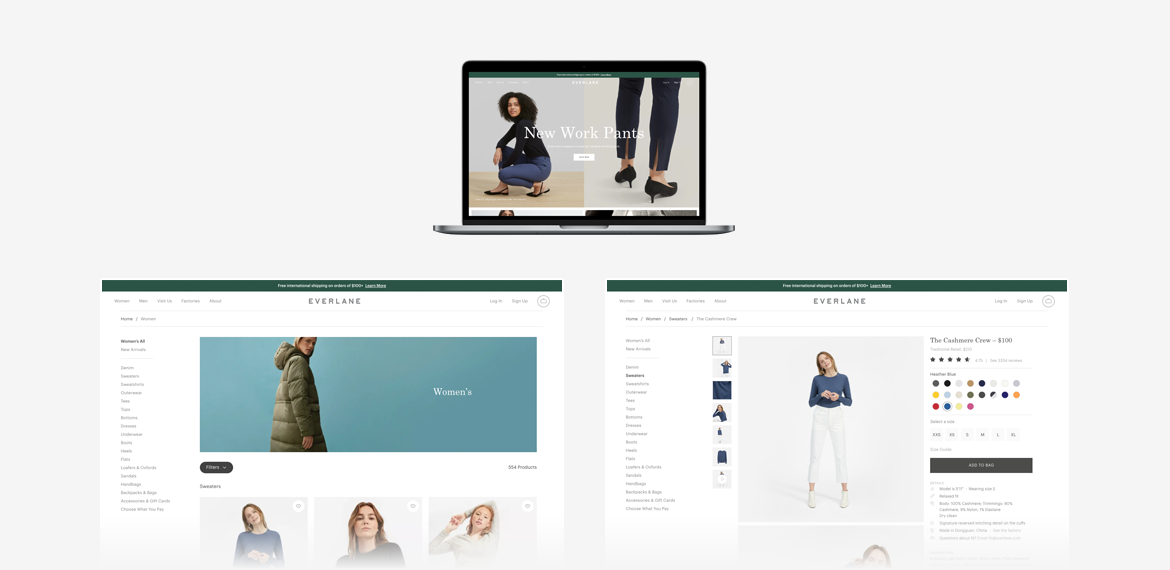 Conclusions:
SPREE SUCCESS STORY
Everlane re-defines the fashion supply chain, sharing the true costs and factory details behind their products. The brand is engaging and memorable. It stands out in the fashion industry thanks to its ethic and transparent attitude. Its online store reflects perfectly those qualities with the simple but elegant design and user friendly navigation. Spree Commerce with its flexibility and scalability proved to be a perfect match for yet another successful eCommerce startup!