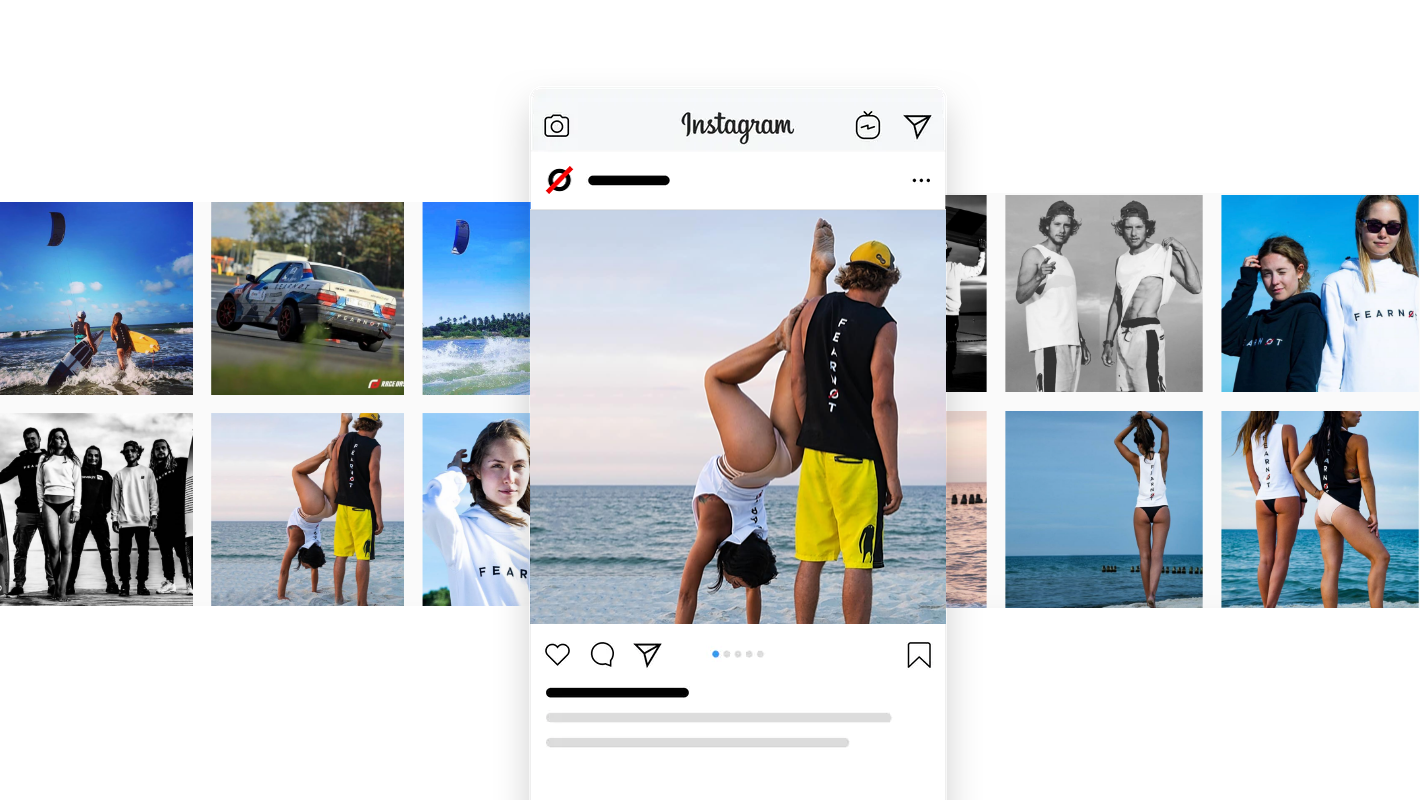 Instagram, with over 1 billion monthly active users is the place to be for B2C brands especially from industries such as fashion, beauty, interior design, but also fitness, wellness, and even food. Simply by being on Instagram, brands can make a positive impression on potential customers. According to a Facebook survey, over 70% of people say they perceive brands on Instagram as popular, creative, entertaining, and relevant.
People surveyed also say that Instagram helps them with the following:

However, Instagram serves not only as a discovery engine for brands, but it can also drive traffic to your website and thus generate sales.
Connecting Instagram with your online store
Instagram Shopping Features
There are several features on Instagram that you can use to promote your products (Instagram shops, collections, PDPs, etc). Probably the most popular one is adding shopping tags to Instagram posts, stories, and ads. Users can check the product's price immediately and proceed to the product page.
Here is an example of Everlane's post with a product tag. On the right, you can see what happens when a user clicks on the tag.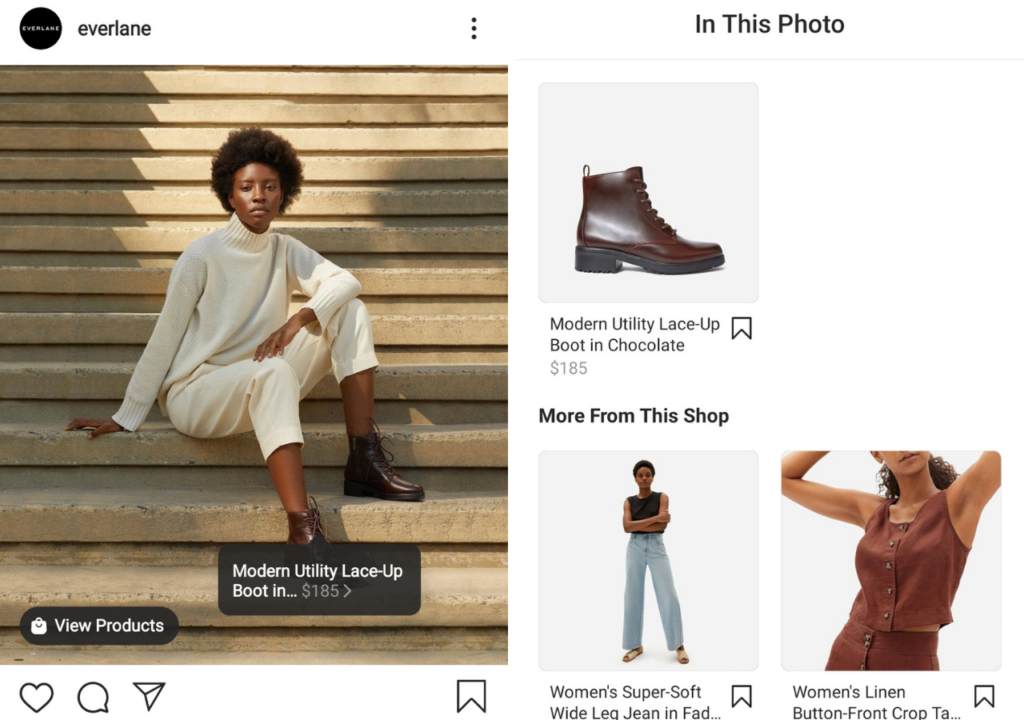 Instagram feed on your website
Displaying real-time content will make your homepage more vibrant and attractive to the users. This in turn usually leads to higher engagement and longer dwell time on site. All in all, a better user experience without the effort of having to change the website's layout.
Moreover, it helps you bring the point of inspiration closer to the point of sale. Potential buyers can see your products in different scenery than on the PDPs. This in turn can help the customers to make the final purchasing decision in your favor.
Here is an example of an Instagram feed embedded on a Spree Commerce website – Scout & Nimble.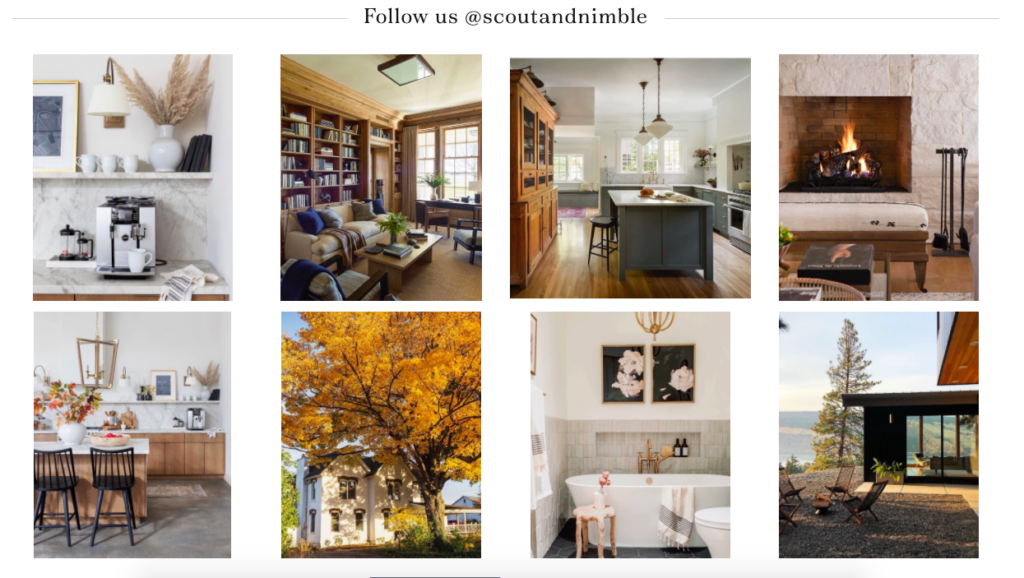 Embedding Instagram feed in a Spree Commerce store
Instagram feed can be easily added to a Spree Commerce website. Like in the case of Fearnot, an apparel brand for adventure and board sports lovers, whose online store is built with Spree Commerce. On the homepage, you can see a display of pictures from the brand's Instagram account.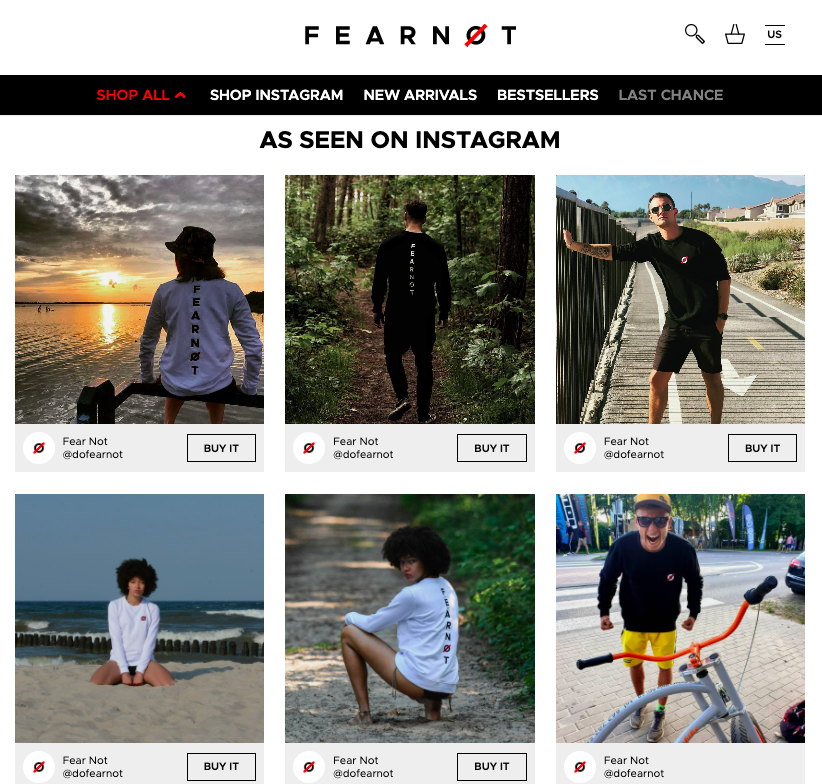 In the Spree admin panel, you can choose which pictures from your Instagram feed you want to display on the homepage. You can also select the product that you want to be tagged in it so that when users click on the BUY IT button, they are redirected to the correct PDP. The whole process is easy and intuitive and gives you control over which and how much content you want to showcase here.
This element is easy to implement in any store using Spree Commerce. Contact us if you want to know more.