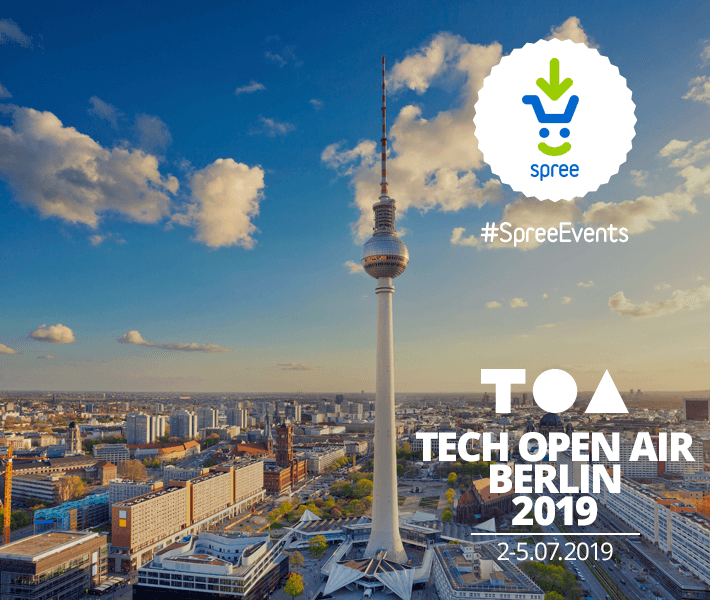 Spree Commerce proudly presents a partner event:
What is it?
TOA is Europe's Leading Technology Festival. Our mission is to help people futureproof their businesses and their lives.
We believe that technology is transforming the way we work, live and relate: only if you understand technology can you take advantage of the opportunities it's creating.
When?
2-5th July 2019
In addition to the 2 day Conference program, TOA will be hosting 120+ Satellite events all across Berlin. From hackathons to networking events, and workshops to boat parties, with 120+ Satellite Events citywide, our program allows different brands to place their unique stamp on TOA.
Where?
Funkhaus Berlin – a former GDR Broadcast Centre
Historic, iconic and all round breathtaking, Funkhaus Berlin is the place that TOA Conference calls home. Set on the riverbanks of the Spree, the former East-German radio station, boasts beautiful Bauhaus-style studios, hallways, and sound chambers.
Funkhaus Berlin
Nelapastrasse 18,
12459, Berlin
How to participate?
For more info & tickets, visit the event's website: TOA Berlin
Get 15% off your ticket now, using the code 'TOA19Community15'.