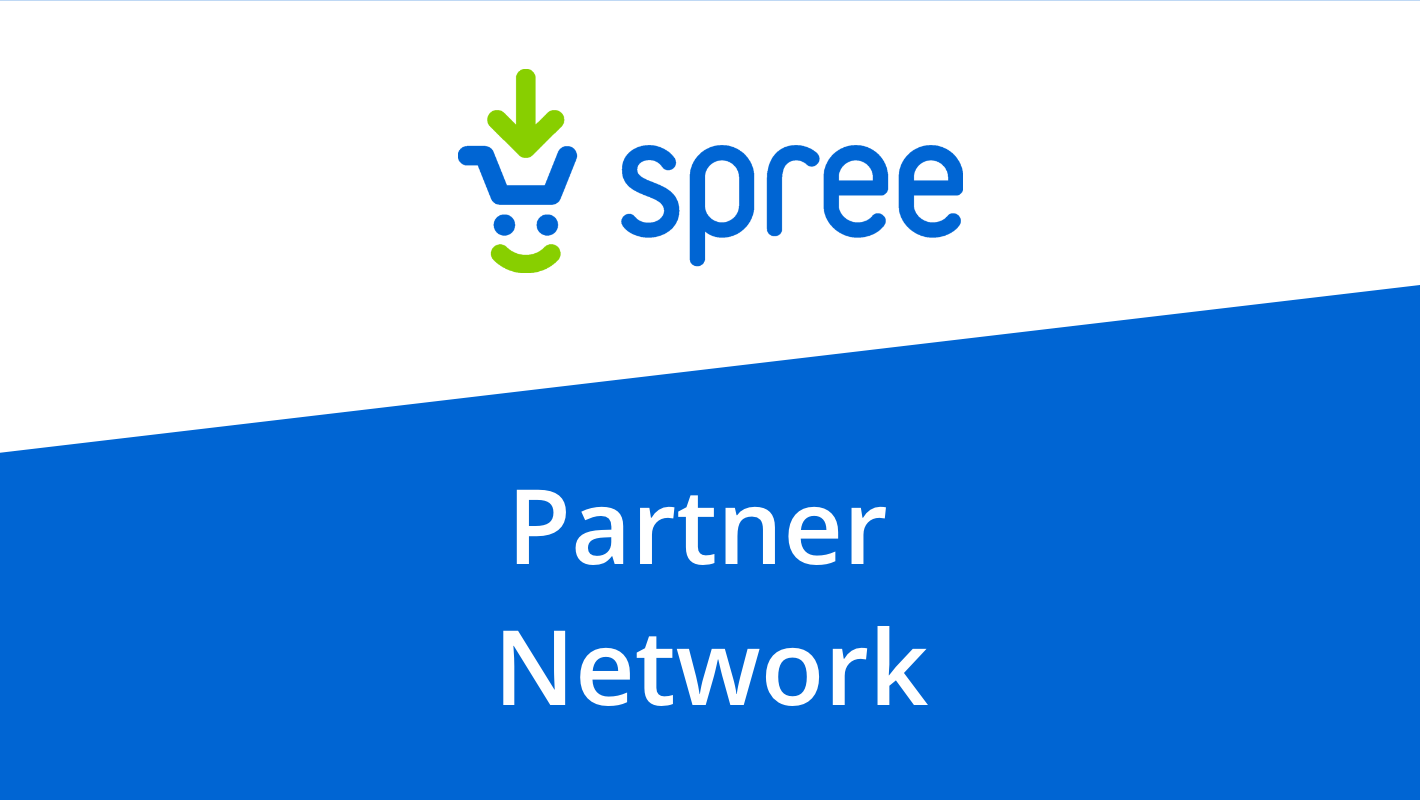 Spree Partner Network is an opportunity for Ruby on Rails (but also Javascript) software agencies to gain new Spree clients, Spree project experience, and marketing exposure. It's an opportunity for E-Commerce businesses to work with reliable and proven Spree development partners. As several E-Commerce categories are currently booming, expert E-Commerce developers are in high demand. Spree Partner Network brings benefits to both the clients and dev shops.
Spree in 2020
Spree is an open-source ecommerce platform for Rails 6 with a modern UX, optional PWA frontend, REST API, GraphQL (under construction), several official extensions, and 3rd party integrations. Over 1 million downloads and counting! 
For Ruby on Rails and JavaScript developers the Spree ecosystem is a set of building blocks allowing them to quickly respond to market demand:
Spree 4.1 now has a brand new, blazing-fast UX reducing time to market to weeks or even days
Spree backend is using APIs to talk to multiple frontend apps…
…built with any tech-stack you like!
Spree is also an excellent headless engine for several use cases and omnichannel projects…
…like selling through a custom JS storefront, a WordPress page, a mobile app.
Check out Spree:
Make sure to:
Why become a Spree Partner in 2020?
We are getting several requests per day from clients all over the world in need of ecommerce development.
We'd like to share those leads with Spree Partners who'd be willing and able to work on such projects and contribute back to the Spree ecosystem.
As COVID-19 comes and goes in waves, customer behaviors will shift a bit towards remote and online lifestyles. New investment money will flow to fill those spaces which supply the demand. It's inevitable.
It's already happening
.
Who benefits?
Clients

share their project RFQs
get matched with high-quality Spree development service providers

Software agencies

get new Spree clients
have their work showcased after launch in the Spree marketing channels

the whole Spree ecosystem

more projects are going live and more Spree businesses are growing
more contributors joining the Spree dev community
new features and integrations are being developed
How to become a Spree Partner?
There are no upfront fees associated with becoming a Spree Partner while the benefits may be significant.
Proposed next steps:
reach out using this contact form to express your interest
we'll share a slide deck explaining how the Spree Partner Network works in more detail
Partner onboarding:

let's have an intro call to get to know each other and discuss the slide deck
we'll share an NDA draft with you – once we sign, we'd start sharing qualified Spree leads with you
each time we'd ask you for your availability and support client matchmaking
you'd add Spree information on your website with a Spree Partner Network member badge

open-source contributions: your bandwidth permitting, let's jointly deliver a Spree open-source mini-project to get our teams familiarized with each other's processes and workflows and validate your Spree skills in future clients eyes:

would you prefer to work on purely RoR projects, projects with a Javascript component, or both?

build or improve the Spree core functionality
improve or maintain a chosen Spree extension
build or improve a Spree 3rd party integration

let's run it as a regular project with PMs (yours+ours), daily standups, a project board, a shared slack channel, code reviews, QA, UAT, deliverable demos, a project retro

Spree project delivery: we'd actively support your Spree project delivery:

to provide your team with the support you might need
to assure the client that their project is in good hands
As the Spree Commerce core team,
we would like to offer our support
to the Ruby on Rails community and all E-Commerce businesses in need of expert software development services in this difficult time. At the same time, we would like to grow the Spree ecosystem as we're getting new E-Commerce RFQs every single day. Every 
Black Swan Event
 is a short-term crisis but a long term opportunity, as legendary investor Warren Buffet probably says.
Keep in touch!