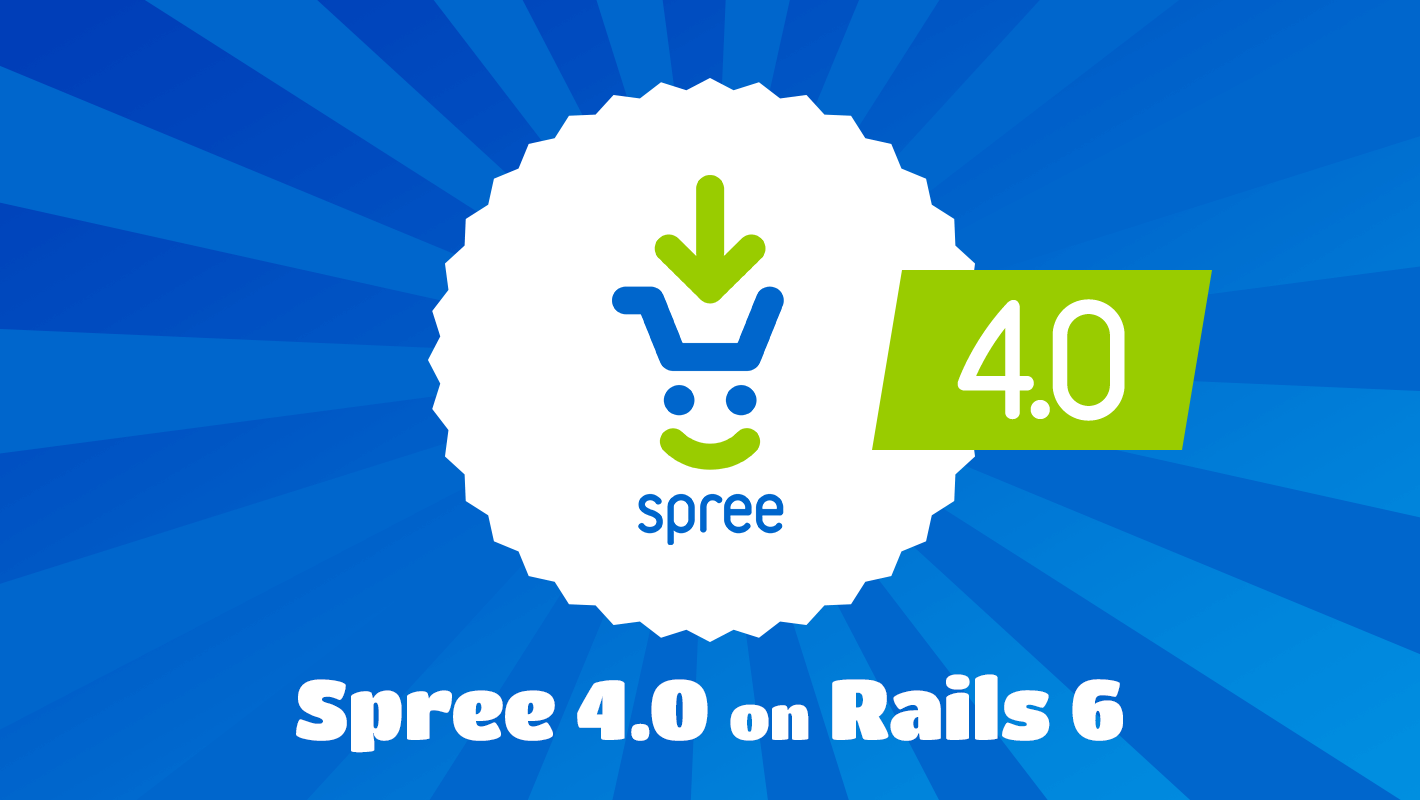 Spree Commerce in 2019
Spree Commerce is the most complete and up to date E-Commerce framework with Rails 6 support, modern REST API V2 for any headless implementation with a React or PWA frontend, GraphQL support coming soon, API v2 JavaScript / TypeScript SDK, newest Boostrap 4 and a new customizable UX templates on the way.
Spree also has the most up to date 3rd party integrations bulletproofed by high-volume retailers. Spree integrations range from marketing automation solutions (Mailchimp E-Commerce), analytics (hundreds of integrations available through Segment.com), taxation (upgraded Avalara AvaTax extension) to payments (Stripe for online stores and marketplaces, PayPal, Apple Pay, Google Pay, AfterPay and many more).
Finally, Spree has the biggest community of users and developers on Slack and the most active community of contributors on Github among Rails based E-Commerce frameworks.
Spree 4.0 for Rails 6.0 released!
Latest Spree Commerce 4.0 introduces Rails 6 support, Address Book support, JSON-LD support. Both the Admin Panel and Storefront were upgraded to utilize Bootstrap 4. In the process, we've also introduced hundreds of fixes and performance improvements both for the end-user and developer experience.
Spree is the only Ruby on Rails E-Commerce framework with a smooth PWA frontend built on top of its API v2 JavaScript / TypeScript SDK. Spree PWA is a much cheaper and more convenient alternative for a native mobile app. No need to worry about multiple operating systems, app versioning, maintenance, and updates. Just one easily managed Spree PWA frontend providing a unified experience across all mobile and desktop devices.
What the future holds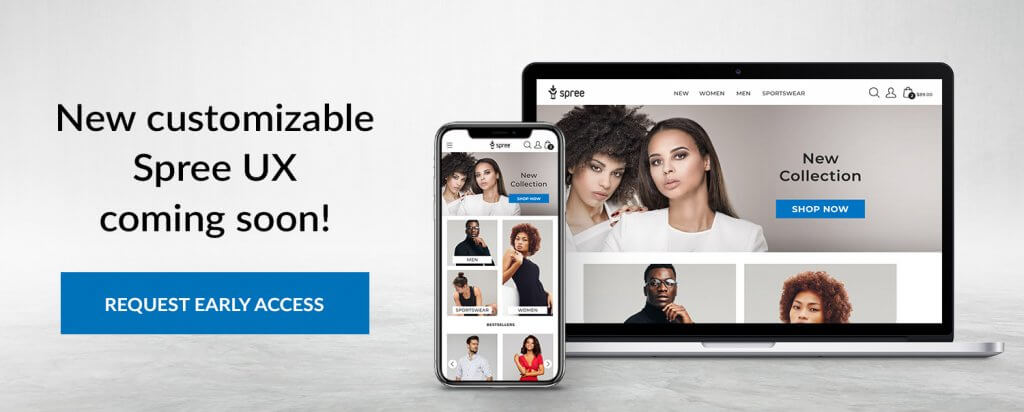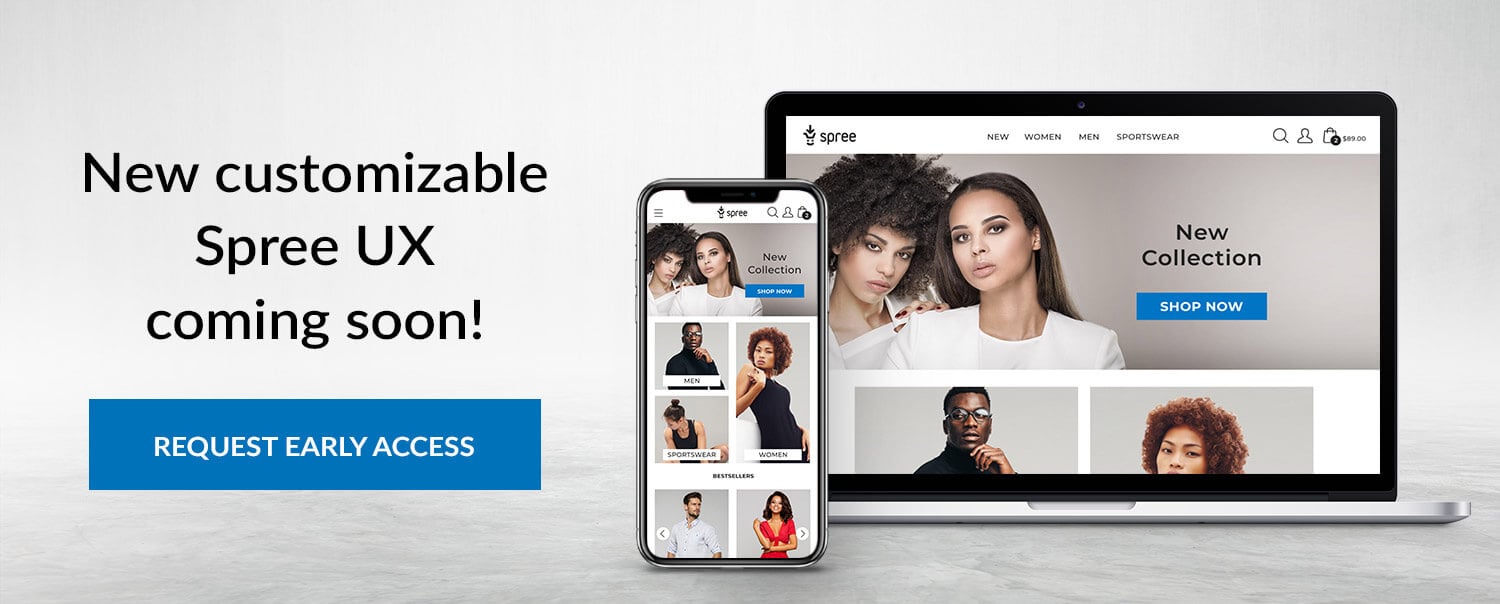 The next minor releases of Spree 4 will bring a set of new customizable UX templates lowering the entry barrier for smaller retailers looking for a future-proof and scalable solution as well as new admin dashboard functionality with more sophisticated reporting. Feel free to request early access to try it out.
For more advanced users and developers, we're working on built-in GraphQL support alongside the constantly improved and expanded REST API.
Join the Spree community of contributors and agencies
Spree Commerce is an open-source project. We're open to contributions and accepting new Core Team members.
We're also looking for software agencies interested in building E-Commerce solutions and joining the Spree Partner Program. Among the benefits are Spree lead generation and the E-Commerce Meetup networking opportunities in your home town.
Feel free to reach out and discuss.