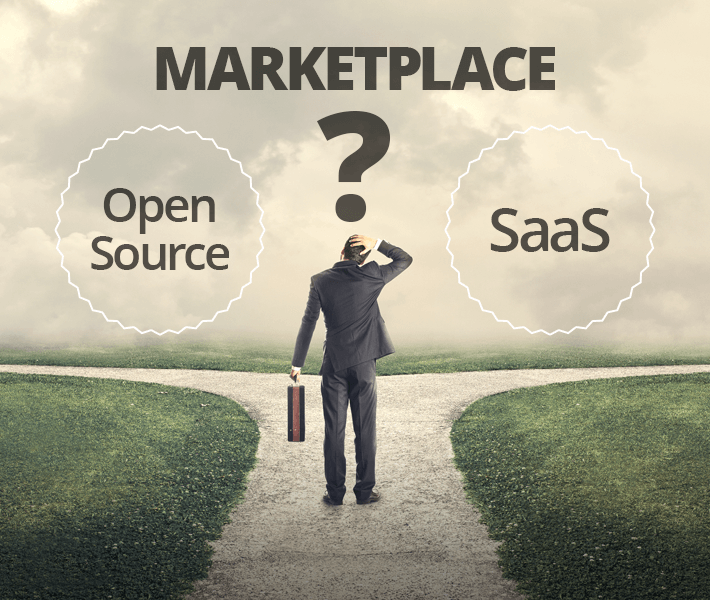 So you have 10-15 years of experience in your industry, know all about its potential, have contacts to the sellers, know how to reach the buyers, have read books such as "Platform scale" and plenty of blog posts, want to launch your own marketplace already, hope for the first-mover advantage and the last missing piece of the puzzle is the marketplace E-commerce software. Now, you're wondering which marketplace platform would be a good fit for your marketplace business. Here's a quick walkthrough.
Basically, there are two types of marketplace platforms:
open-source, free to use, self-hosted – Spree Commerce Marketplace is a good example

best fit:

lets you start small (on a budget MVP) and then scale up as the business takes off
customize marketplace platform functionality to perfectly fit your business and its processes
keep iterating, innovating and adding features to follow your business model evolution
build your market position and a competitive advantage also through unique technology reflecting your business model
own your tech intellectual property (IP)
you can switch external dev teams relatively easily or hire an in-house dev team

things to remember and trade-offs:

you need a software development team and your own hosting
the software framework is free but development time and hosting services are not

Software as a Service, subscription-based, cloud-hosted – there are 2-3 examples out there

best fit:

you need a mostly generic, off-the-shelf solution
time to market is of the essence
you don't care about the budget so much
market share and a new revenue stream are a priority over IP ownership and project valuation

things to remember and trade-offs:

it's going to cost you – some sources say that the minimal budget is $300k for the first year plus a revenue-sharing deal on top of it
you're locked in with that particular SaaS vendor forever
you don't own your marketplace platform technology IP
So which online marketplace platform should you choose for your marketplace project? It's a question about your priorities and the kind of business you are building.
Are you a marketplace startup or a unique business model project which needs to:
watch your spending and maximize your ROI
enable custom, industry-specific:

product category tree and product attribute matching between vendors and the marketplace
product catalog and inventory sync for sellers
product discovery for buyers

build advanced integrations with

all kinds of vendors / sellers

small vendors – no in-house dev team, manual data entry or CSV product catalog & inventory sync
bigger vendors – automated product catalog & inventory sync:

FTP-based several times a day
API-based in real time

3rd party service providers

payments streamlining checkout

pay-ins: credit card, PayPal and other payment methods
pay-outs: manual or self-service

taxation as a marketplace facilitator
varied shipping and warehousing solutions depending on vendor capabilities and preferences
marketing automation for up-selling and cross-selling
advanced systems monitoring and analytics for making informed decisions

3rd party data sources

central product data warehouse
vendor credit screening services

ensure scalability – start small and scale up without any platform related limitations
own your tech platform and IP to increase your business valuation for the purposes of:

fundraising
exit strategy
credit application purposes (in the B2B space)

operate and grow despite a high-risk merchant status and/or a strict regulatory environment, eg.
Or are you a corporate marketplace project which needs to:
leverage a mostly generic marketplace platform functionality
upload and update an unsophisticated product catalog
achieve a short time to market
mitigate software development risks (by avoiding any development)
Long story short, a simplified recommendation would be that SaaS solutions are optimal for corporate projects with significant financial and human resources available which aim to rent a marketplace platform, launch a marketplace project quickly, set up operations, onboard vendors, test the market, run with it or shut it down and never look back.
On the other hand, using an open-source solution, such as Spree Commerce Marketplace, makes sense for building an online marketplace business relying on its technology to build a competitive advantage, having industry-specific requirements, planning to raise some funding and one day be acquired or go public.
It's a rent vs. own decision.
Feel free to drop us a line and discuss your marketplace requirements.