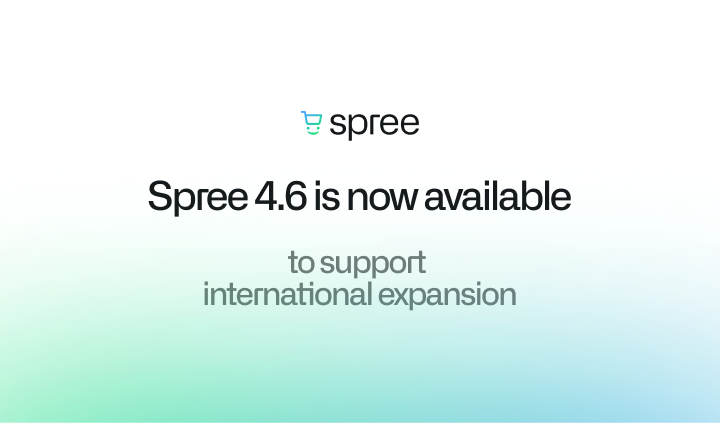 We're thrilled to announce the release of Spree 4.6! This latest version is geared towards helping businesses expand their reach internationally and stay competitive in the global market.
Translations made easy with Spree Automation Interfaces
One of the major highlights of Spree 4.6 is its built-in support for translating products, categories, and content into multiple languages. We've made translations a part of the core functionality, to ensure they're compatible with other extensions and easier to maintain in the future. We've also switched from Globalize (spree_globalize gem) to Mobility, a newer and more flexible gem for handling translations. Existing spree_globalize users can rest easy as the current configuration works seamlessly with a compatible database structure.
For companies looking to expand into new markets quickly, we've developed an interface that connects automated AI translation tools like DeepL or Microsoft Translator. This integration will speed up the translation process. It's part of an experimental extension called spree_automation_interfaces, which will be provide additional interfaces for automating repetitive tasks.
Data Feeds
Distribution is a growing concern for businesses, which is why we've introduced the concept of Data Feeds in Spree 4.6. You can now utilize Data Feeds to generate RSS feeds for platforms such as Google Merchant Center and Meta Ads Manager. 
While the default implementation caters to Google feeds, it can be easily extended to support other platforms as well.
Additional improvements
For a comprehensive overview of all the changes in Spree 4.6, make sure to check out the full release notes in our GitHub repository. We've also prepared upgrade guidelines, that will make it easy for you to upgrade your existing Spree installation. 
What's coming up next
In the next months, we'll be rolling out Spree 4.7 with a number of improvements. One major focus will be overhauling the payment process, including support for Stripe Payment Element. This integration will allow businesses to connect with various payment gateways through a single integration with Stripe. We're also working on enhancing the user experience for managing promotions in the admin panel and making it easier to generate batch promo codes. Stay tuned for more updates in the coming months.