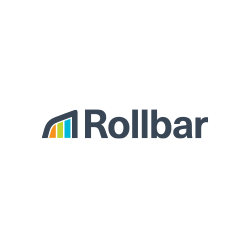 The benefits of using Rollbar for your eCommerce business
Detects bugs in real-time with live error feed and provides stack trace data for each error, including request parameters, local variable values, environment, and affected users.
Sorts error trends based on location, browser, host information, OS, or IP addresses.
Automates customized alerts and integrates with incident management tools.
Creates custom notifications that trigger when custom events or condition filters occur.
Integrates with third-party trackers so users can manually create new issues, link current issues to Rollbar issues, and automate issue tracking based on custom rules.
How to integrate Rollbar with Spree
The easiest way to integrate Rollbar with Spree is using Spree Analytics Trackers.
This extensions adds support for Google Analytics Enhanced Ecommerce and Segment Ecommerce tracking to Spree Commerce stores.
Via Segment.com you can plug-in also a lot of additional vendors and services like:
No additional development required.
Installation
Add this extension to your Gemfile with this line:
gem 

'

spree_analytics_trackers

'

, 

github:

 

'

spree-contrib/spree_analytics_trackers

'

Install the gem using Bundler:
Copy & run migrations
bundle 

exec

 rails g 

spree_analytics_trackers:

install
Restart your server
If your server was running, restart it so that it can find the assets properly.
Adding specialized analytics to your online store has never been so simple! Just install `spree_analytics_trackers`, configure Segment and connect hundreds of various analytic solutions. – Piotr Leniec, Senior Fullstack Developer, Spark Solutions
Example of Rollbar and Spree integration
Greetabl is an online one-stop-shop for creatively-curated gifts and greetings that are personalized with Instagram photos, packaged and sent in just a few clicks. The company uses Spree for its eCommerce platform and Rollbar for automatic error reporting.
Read more: Greetabl's Success Story