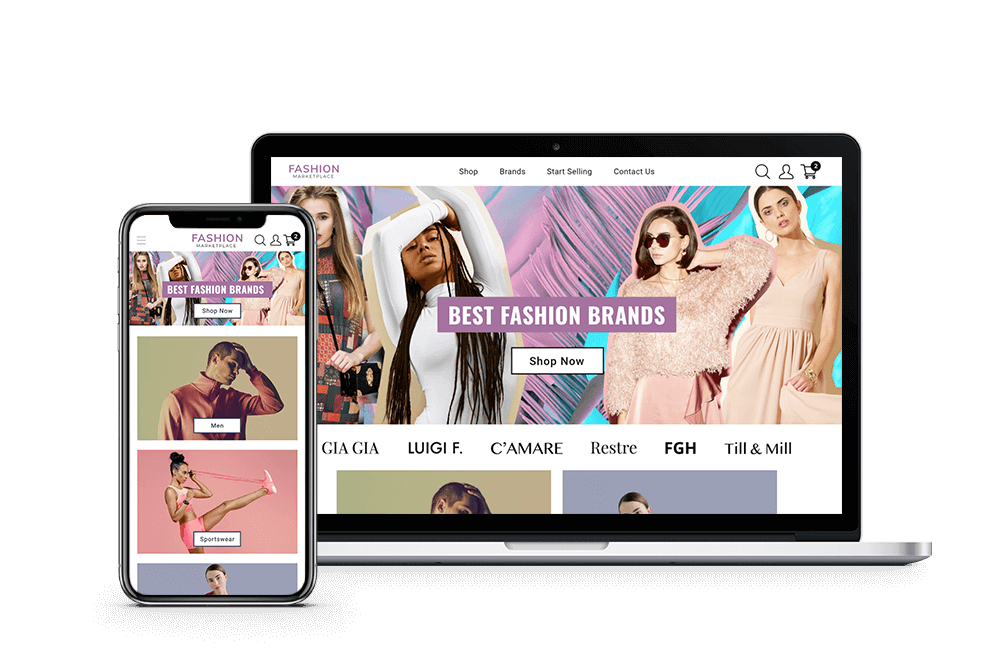 Spree lets you launch within a few weeks a fully-featured multi-vendor marketplace with an unlimited number of SKUs from as many vendors as you can effectively onboard.
Check out this multi-vendor marketplace demo. Please note that it uses the latest highly optimized Spree UX with superior page load speed and SEO.
Contact us to request vendor access and super admin access and review the admin dashboards functionality.
Our latest Spree-as-a-service offer frees you from the burden of self-hosting and maintenance. Contact us now for a demo and launch an eCommerce platform at a fraction of a typical cost and within weeks instead of months.
Upload your vendors' products, configure your marketplace and start selling quickly. The sooner you launch, the sooner you'll test the market with your product catalog and category tree, get some feedback, adjust your platform accordingly and scale up when the business takes off.
This multi-vendor marketplace demo has the following storefront functionality:
browse product categories and product pages
use a site-wide search
filter product listings by configurable product attributes
browse 3 example vendor pages and their products
add products to cart, change the quantity, remove cart items
check out with products from various vendors in a single order
make a single payment for an order with products from all vendors
receive up to 3 shipments from 3 example vendors
onboard new vendors through an application form
Some of the key vendor dashboard functionality:
manage their brand page
manage their products
manage their orders and payments
manage their shipments including shipment tracking
Some of the key super admin dashboard functionality:
define product catalog tree
approve or reject vendor applications
manage all brand pages
manage all products
manage all orders and payments
manage all shipments including shipment tracking
manage all returns and refunds
review all sales reports
Spree lets you easily integrate with 3rd party solutions to handle:
taxation
shipping
payments
order fulfillment
marketing automation
analytics
Review and consider more multi-vendor marketplace use cases to customize your platform to fit your needs and business model.
Contact us to request vendor access and super admin access and review the admin dashboards functionality.
Spree as a Service comes with the same functionality as the open-source plus all the SaaS advantages, such as free integrations and features, no upgrades or maintenance, and effortless scalability. Try our free trial or request a demo.