One brand, multiple stores, languages, currencies
For example GBP, USD, and EURO product catalogs and pricing
Fully country-specific multi store functionality
one brand selling in multiple countries
each country store with its own

domain
layout template
language
product catalog
currency and prices
shipping and taxes
SEO and more
One dashboard to manage all country stores
Manage all country stores from the Spree dashboard. Enable your staff to manage only their own country.
REQUEST DASHBOARD ACCESS
Go international in a few weeks!
International sales is an opportunity to boost your ecommerce growth by reaching new audiences with your store.
Use Spree to create multiple country-specific experiences, consisting of:
Country picker for end-users
Translations for each country
Product catalog varied by country
Currencies specific for each country
Pricing per each country
Payment methods specific for each country
Shipping methods – country-specific
Configure country-specific experiences
International sales capability comes out-of-the-box with Spree. Configure your multi-store settings starting with:
deciding between a single and country-specific domains
picking your preferred payment method for each country
support for international fulfillment

shipping cost calculation on checkout
international duties and fees
shipping services around the globe
fetching tracking numbers

setting product prices in each currency
setting product availability per country
Spree Customization Guides
Feel free to customize the overall styling, header, footer, placeholder images, and text, as well as SEO settings. Read documentation
Amazing performance
Google Lighthouse ranks the latest Spree UX demo very highly in all important aspects of web presence quality: performance, accessibility, web best practices, SEO. Test your own website to see if there's room for improvement.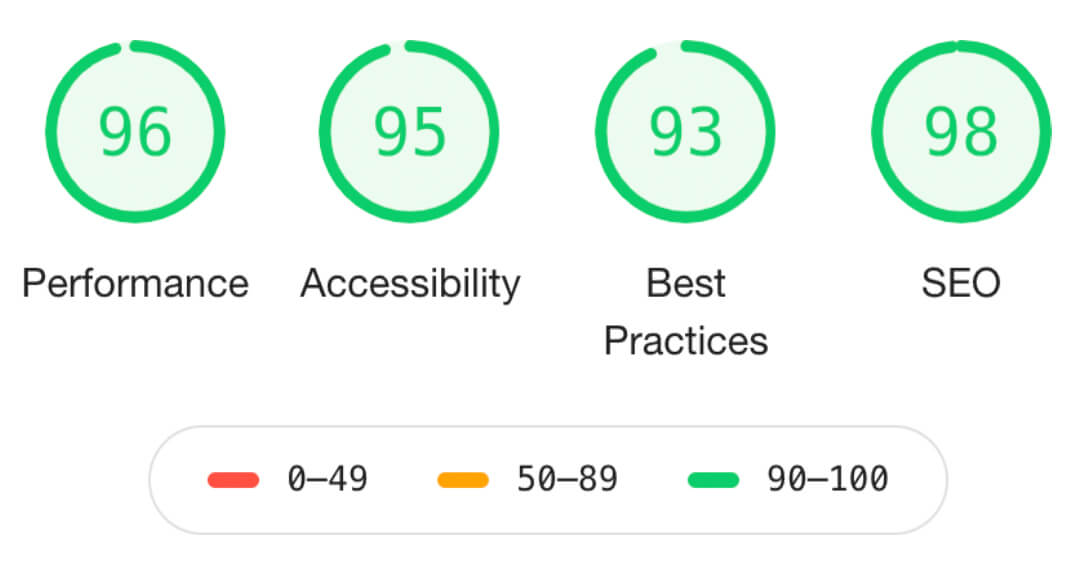 Upselling features
Customer journey touchpoints that drive conversions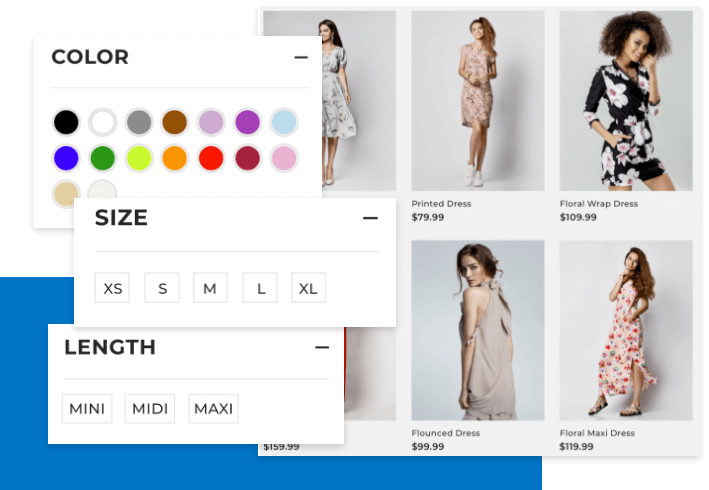 Product filters
Product discovery meets guided selling
with customizable product filters
for easy product listing browsing.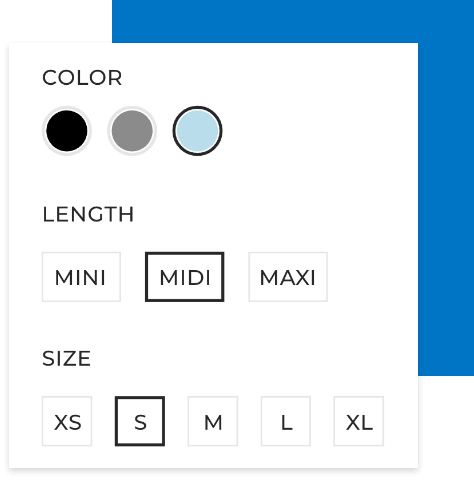 Color and size swatches
Product variant swatches
with corresponding photo preview
for informed buying decisions.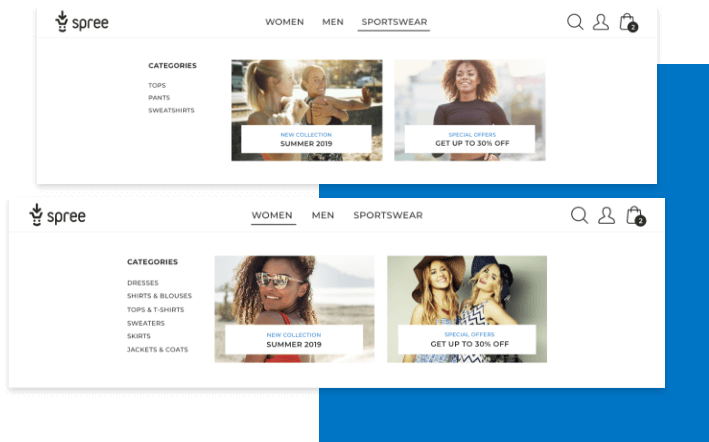 Advanced megamenu
Product category navigation
accessible from the top menu
with contextual promo banners.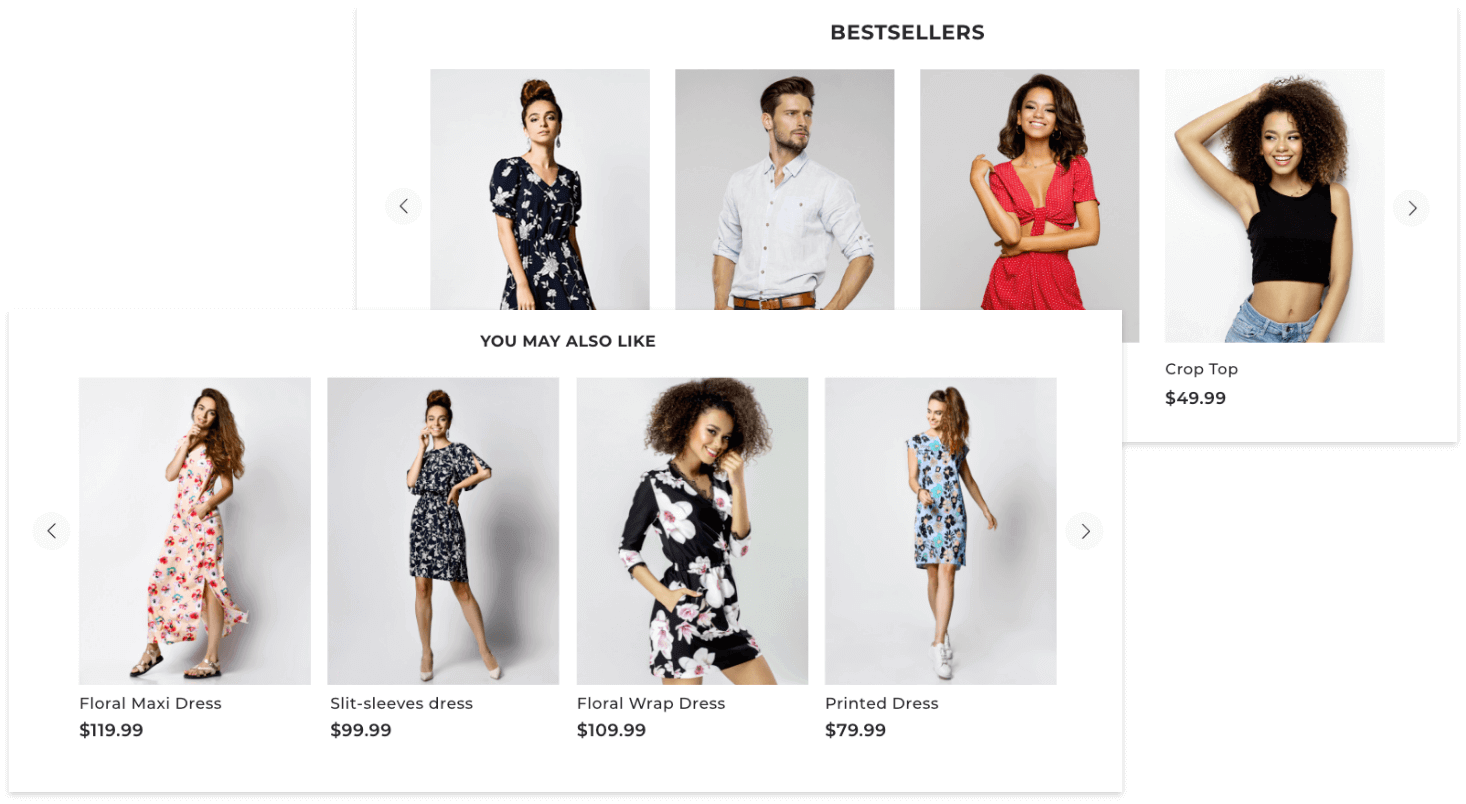 Product
recommendations
Use mobile-friendly product sliders
to showcase bestsellers or
to suggest related items
below a product page.
Business stakeholders can expect
improved KPIs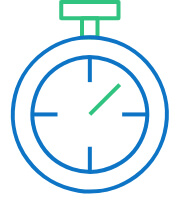 Faster loading pages
With impressive Google Lighthouse
performance scores your Spree website
will load faster than any competitor.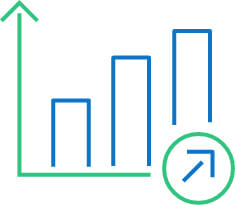 Higher Google rankings
Faster page load and mobile-first UX
will translate into higher Google rankings
and easier Google search discovery.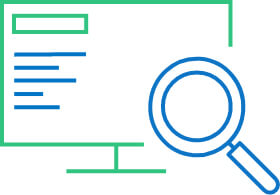 More search traffic
Higher Google rankings will generate
more organic search traffic
and more customers.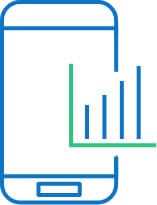 Improved mobile conversions
The Spree mobile-first user interface improves
conversion rates on hand-held devices,
boosting mobile sales.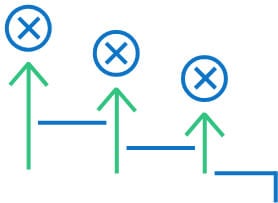 Reduced bounce rates
Shorter wait times and the mobile-friendly
UX of Spree lead to fewer exits
and improved KPIs.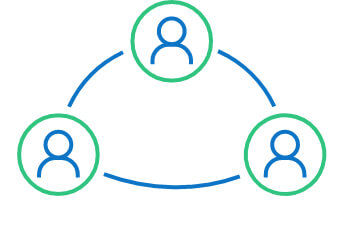 Better social sharing
Spree uses the Open Graph protocol
to improve how products are shared on social media
channels like Facebook, Twitter, Instagram, and LinkedIn.
Developers save time with
highly optimized UX