trèStiQue chose Spree for its innovative beauty start-up that simplifies women's daily makeup routine
Beauty meets simple
SPREE SUCCESS STORY
trèStiQue is an innovative beauty start-up focused on convenient products that can be used on the go. Launched in 2015 it was designed to simplify women's daily routine with long-lasting formulas, magnetic sealing caps to keep their makeup bags clean, no dirty brushes and zero mess. 
"I created trèStiQue to solve a problem. In the midst of building a career, traveling and starting a family, my beauty routine just couldn't keep up – my makeup bag was messy and heavy to carry, full of complicated products that didn't perform the way I wanted them to. It was time to reevaluate the way we use, carry + apply makeup." – Jennifer Kapahi, Co-Founder of trèStiQue
Few beauty brands have tapped into a precise cultural moment and intuited what women want from their beauty bags quite like TrèStiQue. The line is based around what Jennifer refers to as the key ingredients for the '5-minute face.' Almost every product comes as a 2-in-1, offering product on one end, and an application tool on other, and all fits into a small bag that weighs less than a pound.
Innovative product & marketing strategy
The brand's slogan is "beauty meets simple," and it's clear the trèStiQue products were designed to streamline makeup routine. The line's fun crayons and sticks cover the bases from bronzer to blush, shadow to lip, contour to concealer — all in magnetic, easily portable packages. The products are customizable and refillable, and most come with tools such as brushers and blenders that can be switched out.
When it launched, the brand sold individual SKUs and a handful of sets. trèStiQue then built its online customization tool, which allowed consumers to build their own sets—known as the Essential 8—for $175, or 30% off the price of the individual components. Those sets "cracked the code" for the brand and now represent nearly half of the company's business.
trèStiQue was also able to grow by investing in sampling programs via platforms such as Birchbox and Ipsy, which generated much-needed trial and review. The brand's performance-based value proposition led to significant levels of repurchase. And, by establishing itself first as direct-to-consumer, trèStiQue has achieved a more one-on-one dialogue with its consumers.
Like many of its indie peers, trèStiQue produces step-by-step educational video content and markets almost exclusively with video. This strategy is critical because stick-based beauty routines are relatively new, especially for non-beauty experts.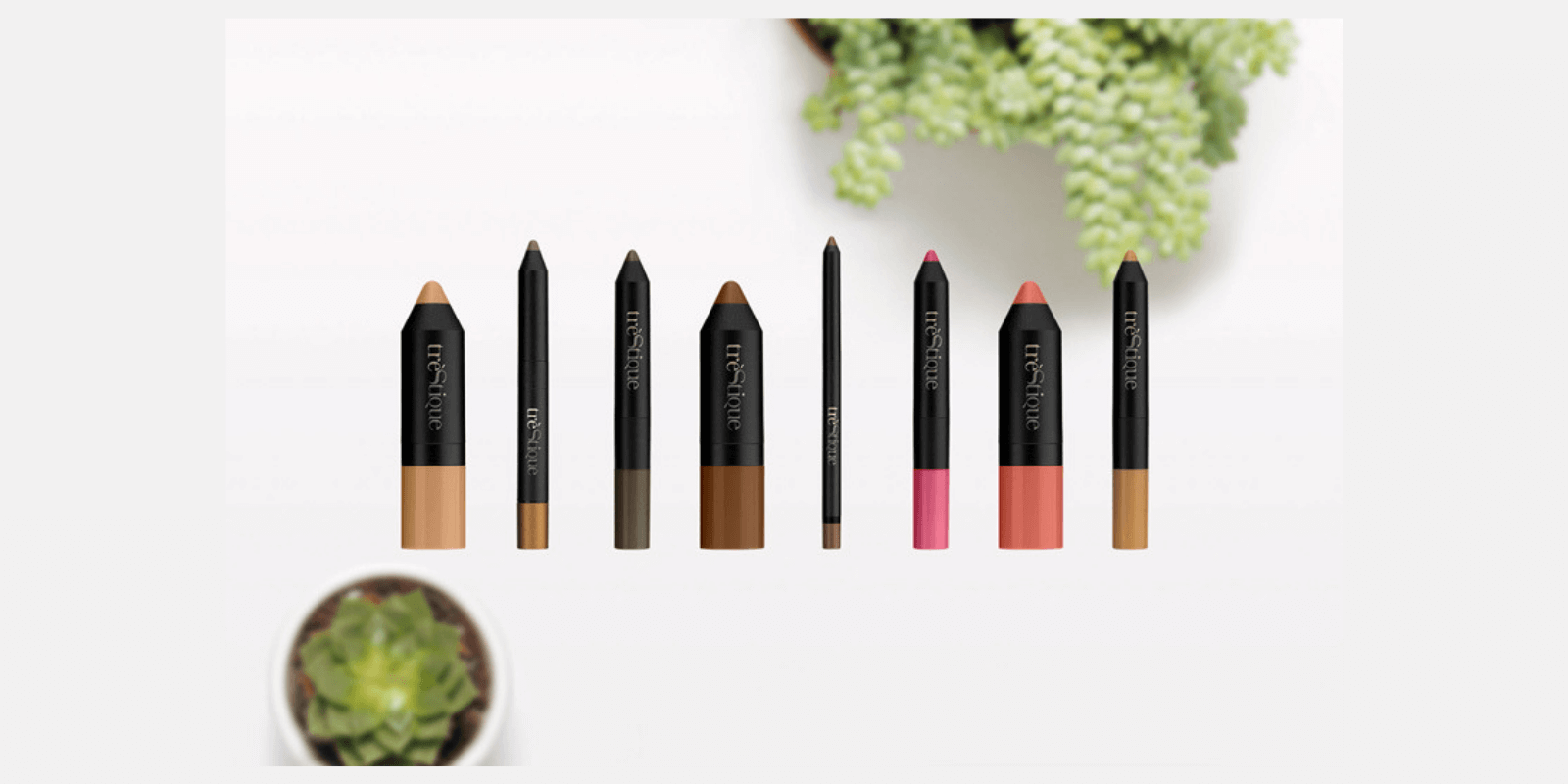 trèStiQue & Spree
The Challenge
Improve the existing trèStiQue's functionality and implement new features to make make the UX even more convenient.

Implement a better purchasing experience.
The Solution
Implementing the "abandoned cart" feature in order

 to increase the number of completed purchases.

Configuring Google Analytics and Facebook Business, which gave a more detailed insight into the website data.

Implementing various referral and loyalty programs, e.g. discount coupons, bonus deposits for invited friends, newsletters etc.

Integrating Granify to attract more customers and provide a better buying experience.

Improving the checkout procedure, which is now more transparent and simple.
Tech Stack:
Spree Commerce 2.4+

Ruby on Rails 4.1+

MySQL

Sidekiq

Mandrill &

Mailchimp

HTML5

CSS3 jQuery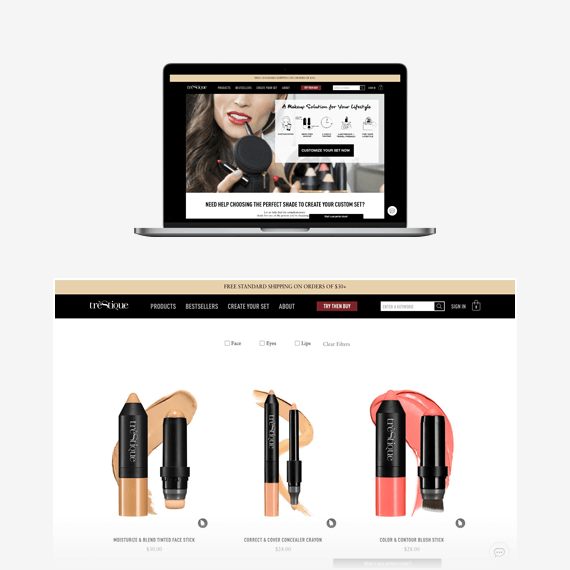 Conclusions:
SPREE SUCCESS STORY
trèStiQue is a cult US brand creates everyday products for beauty on-the-go with 2-in-1 travel accessories on every product. Founder and Co-CEO Jenn Kapahi said: "I created trèstiQue to bring simplicity to the every day make-up routine when you use the products together."
This successful award winning start-up needed to improve its existing functionality and implement new features to make the UX even more convenient. trèStiQue chose Spree to meet their needs for an innovative eCommerce, in keeping with their state-of-the-art products.