The Fifth Collection uses Spree for its intelligent eCommerce platform for selling vintage fashion
A trip down fashion's memory lane
SPREE SUCCESS STORY
The Fifth Collection, founded by husband and wife Michael Finn and Nejla-Matam Finn, is a luxury trading platform that hosts a beautiful and very carefully curated collection of vintage and pre-loved luxury fashion. Launched in Singapore in 2013, the platform now sells pieces to customers all over the world. The company secured around $2 million in seed funding and was voted the Best Singapore Digital Startup 2016.
Since its launch, the Fifth Collection has built a solid base of loyal clients. This is due to its owners' relentless commitment to the highest standards of customer service. Their orders are delivered the next day in sleek 'origami' charcoal boxes. They have a free 7-day return and refund policy and strong authenticity guarantees.
"The customer comes first in all of our decision making. From individual queries about items and facilitating easy returns, to careful curation and a promise of authenticity" – Michael A. Finn, Co-Founder
Intelligent Luxury Fashion
Personal touch key to success
The Fifth Collection have found a way to offer a fully technology run eCommerce platform while retaining an approachable and very human element to the shopping experience. Shoppers on the platform interact directly with a member of the team using their live chat function.
"The experience of buying vintage is very personal" – Nejla Matam-Finn, Co-Founder & CEO
Using AI to combat counterfeit products
An issue that plagues the eCommerce industry, and especially fashion e-tailers, is combating counterfeit products. The Fifth Collection is the first to use an artificial intelligence imaging software to ensure the authenticity of all the items sold on the platform.
"It's easy for a business to talk about authentication, but for long term business sustainability you have to get it right. We have and continue to invest a lot in proprietary knowledge and hard science to verify all of the pieces we sell." – Michael A. Finn, Co-Founder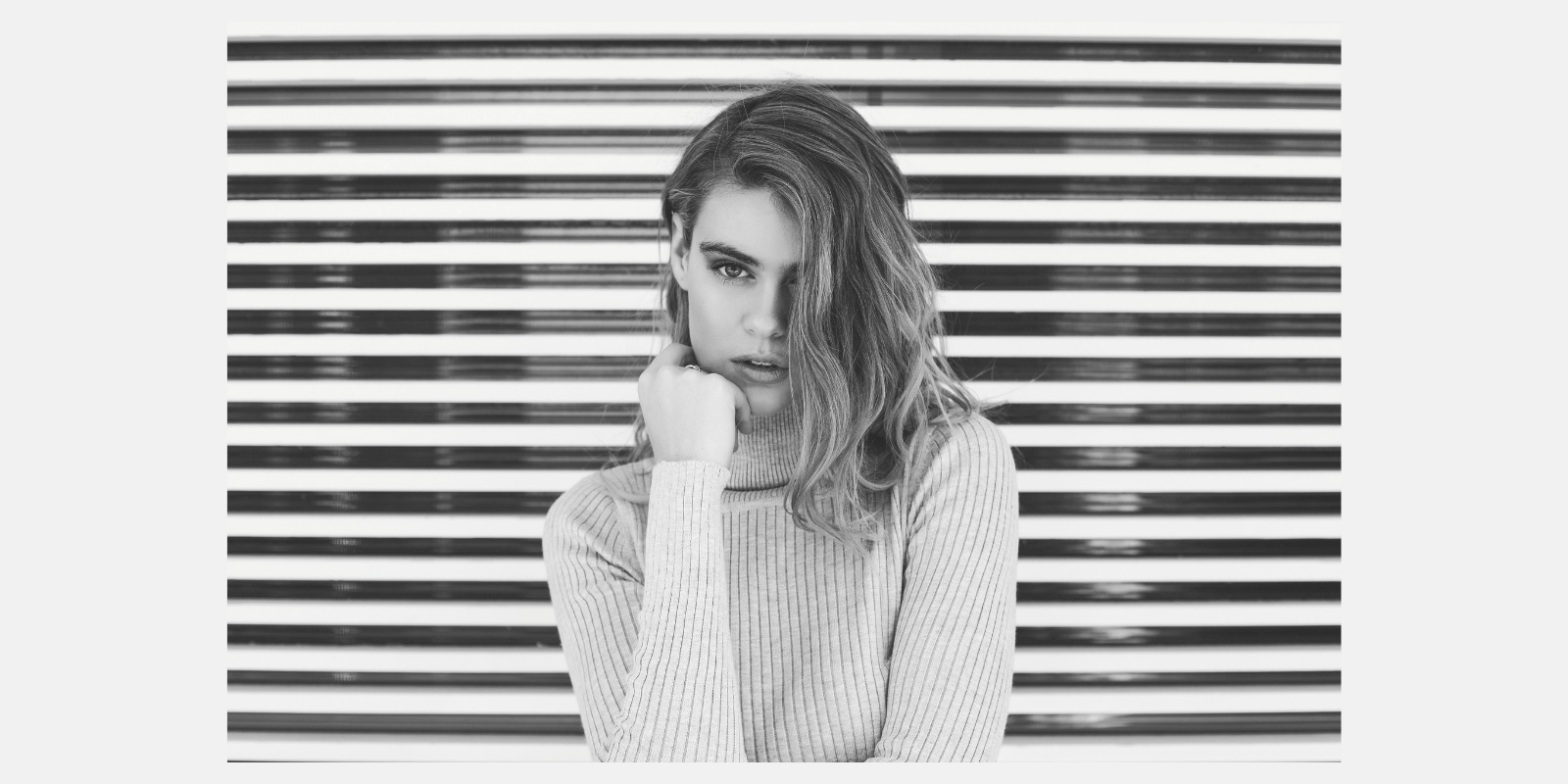 The Challenge
Business Goals
Providing a worldwide eCommerce platform to bring vintage fashion lovers and suppliers together.
Intuitive management of  suppliers, returns and revenue sharing.
Vintage like User Experience for web and mobile users.
Technical Challenges
Single Page Checkout to increase conversion
Multi currency support
Recommendation engine to upsell / cross sell
Management of Customer wishlist
Faceted search, Narrowing
Search options which are important to customers
Option to pay by installments
Popular Payment gateway integrations
User interaction analytics and cart abandon recovery
Multiple Seller Support –  account management (order, inventory and shipping per seller)
Support for managing Sale and Coupons
Revenue sharing model for supplier
Optimizing shipping rates
Automation of Online Advertising
Scaling and High Availability to address worldwide customer base
The Solution: Fifth Collection & Spree
Spree Commerce is a highly flexible platform that supports significant customization possibilities. Thanks to it all the challenges were addressed by utilizing and extending core offerings, which involved the following:
Using powerful RESTful API to create fluid single page checkout workflow for better User Experience.
Extending community built currency plugin to support USD. SGD, EUR and AUD currencies.
Building Rule Based powerful recommendation engine based on user interest and checkout history to increase conversion ratio.
Enabling users to build wishlist to easily navigate items they are interested in without adding to cart. Wish list items are also used to target users with specific product recommendation.
Extending Spree Commerce core product filters to search by various properties and options like designer, size, color, price range, categories, condition etc
Integration of Hoolah Payments for Pay by Instalments (only for Singapore)
Building custom extensions to add support for managing suppliers, their inventories, sale, returns and revenue sharing
Integration with EasyShip to fetch worldwide shipping rates
Automated workflow to publish products on Google Campaign Management Solutions and Facebook Shopping feeds
Integration with Google Analytics and CartStack to understand and optimize customer behavior
Amazon AWS services based architecture for high availability and scalability
Tech Stack:
Spree Commerce
Ruby on Rails
PostgreSQL
jQuery
Amazon AWS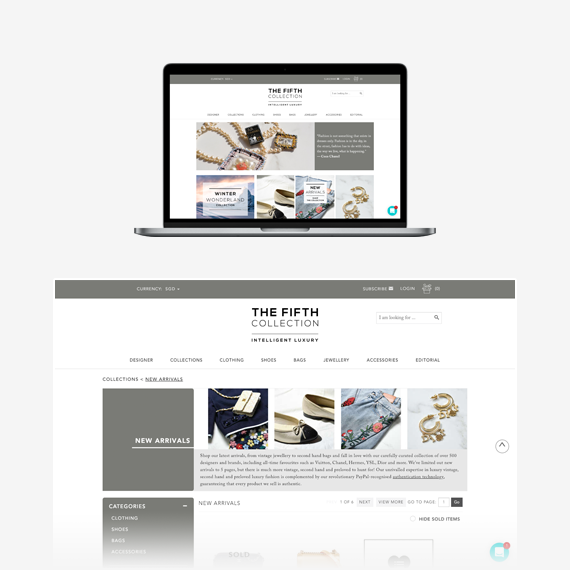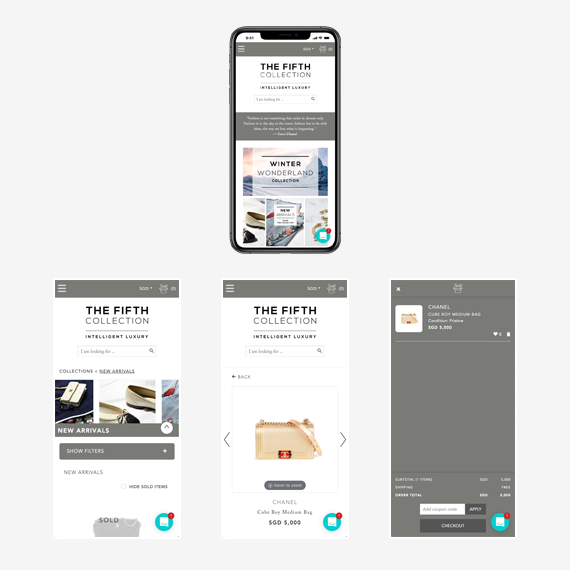 Conclusions:
SPREE SUCCESS STORY
The Fifth Collection is a leading eCommerce platform for carefully curated vintage fashion. It has been awarded as Southeast Asia's #1 online vintage and preloved luxury fashion site. And it is built with Spree Commerce, a highly flexible platform that supports significant customization possibilities and enables the vintage like User Experience for a very demanding target group of customers that shop for unique luxury goods.