Mack Weldon reinvents men's basic fashion E-Commerce with Spree, smart design, performance fabrics, and super easy shopping experience
Reinventing men's basics
SPREE SUCCESS STORY
Mack Weldon started in 2011 selling underwear and socks. Now it has t-shirts, sweats, shorts, and even swimsuits, but the company has a very specific and a very restrictive approach when it comes to what they make. It sticks to essential, non-seasonal items that aren't trendy, but with some sort of design or performance innovation. That could be the stealth pocket on their sweat pants or a swim fabric designed for fast drying.
Founded in New York by Brian Berger and Michael Isaacman, Mack Weldon has raised a total of over $15 million in funding from private and venture investors, including RiverPark Ventures and Lyrical Partners. Today, the start-up has 250,000 customers and is adding 10,000 new shoppers monthly. Mack Weldon recently sold its 1 millionth unit, and back in 2016 the company said it was on track to hit "double-digit millions" in revenue.
Men have been late to eCommerce, but now that they are getting in the sector is healthy. Business Insider estimates that it has been growing every year, up to 8.4 percent of U.S. eCommerce sales in the last quarter of 2016. IBIS World estimates that men's sales online accounted for $17 billion in revenue as of 2016.
DIRECT-TO-CUSTOMER
There is a handful of strategies to pursue in a world dominated by platforms. Digital brands going directly to customers (and thus having to build a direct relationship with them) is one of those.
Besides the non-seasonal approach for all its products, which simplifies operations quite a bit, what sets Mack Weldon apart is the company's firm focus on communicating with existing and potential customers, and doing it all in-house. The company makes its biggest tech investments in digital marketing, beta testing messages and segmenting its clientele for precise pitches.
At Mack Weldon, they believe that the way staff think about customer signals sets strong eCommerce brands apart from traditional retail. A digital native company looks at whether a new customer came from Facebook or Google search, whether their first purchase was socks or underwear and how often they click on emails when they vary the messages' frequency.
We utilize data and technology to inform all key aspects of our business. It's especially important on the marketing side where we look to optimize our digital advertising campaigns. The ability to test landing pages variations has resulted in huge improvements to our conversion rates – in some cases up to 5x! – Bran Berger, CEO and Founder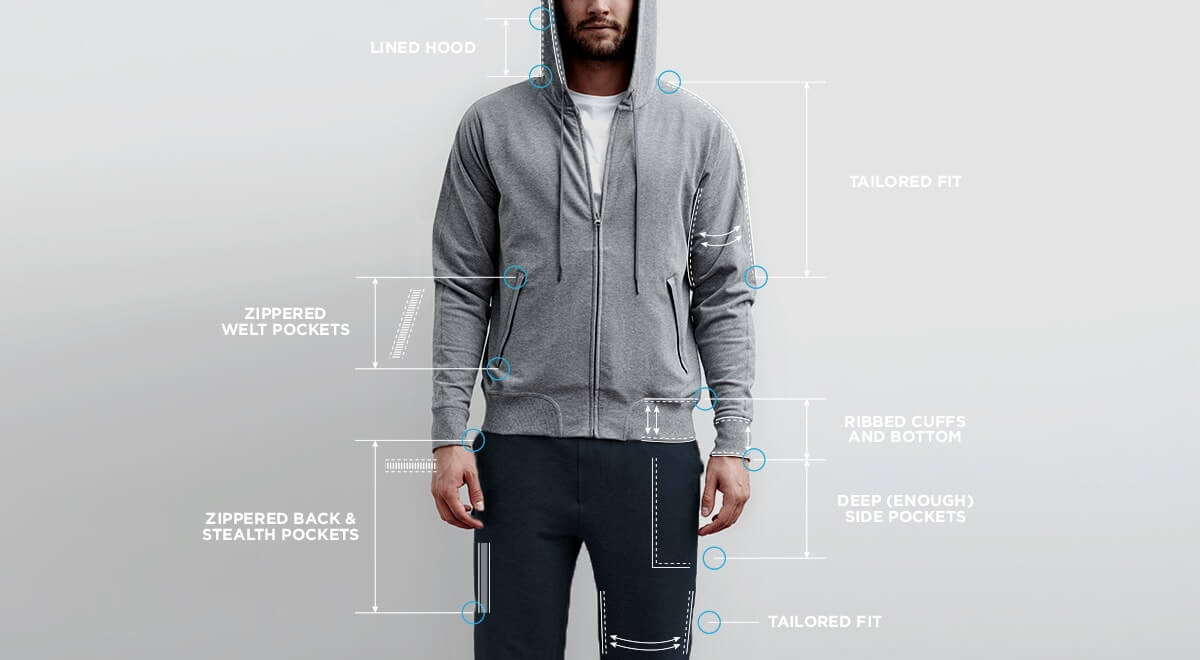 Mack Weldon & Spree
The Engineering team at Mack Weldon is reinventing the buying experience for the category with a best-in-class shopping experience on mobile and web.
The solution is a single page app built on the Spree eCommerce platform as well as tons of extra custom functionality that is essential to the business' day-to-day. Mack Weldon has a minimal stack comprised of Rails, MySQL, Redis, AWS buckets, Cloudfront, and a few auxiliary services. The company uses Marionette/Backbone JS, HAML, SASS and is hosted on Heroku. The website is a unique enriched application for both customers and employees. 
Features:
Weldon Blue – Loyalty Program

Try-On-Guarantee

Customer Self Served Exchanges

Content Page Builder CMS System

Checkout v2 Upgrade (Including Mini-Cart)
Tech Stack:
Ruby on Rails

Spree Commerce

Backbone.js/Marionette.js

Rspec

Redis

Resque / Sidekiq

Unicorn / Puma

AWS (s3, Cloudfront, RDS, Data Pipeline, Redshift)
Integrations:
Authorize

Quiet Logistics

FedEx

Amazon

Desk
"Javascript, Rails, Spree, and integrations – We believe this is the best approach for building an animation rich, mobile first experience that makes buying underwear simpler than checking your bank's account balance." – Mack Weldon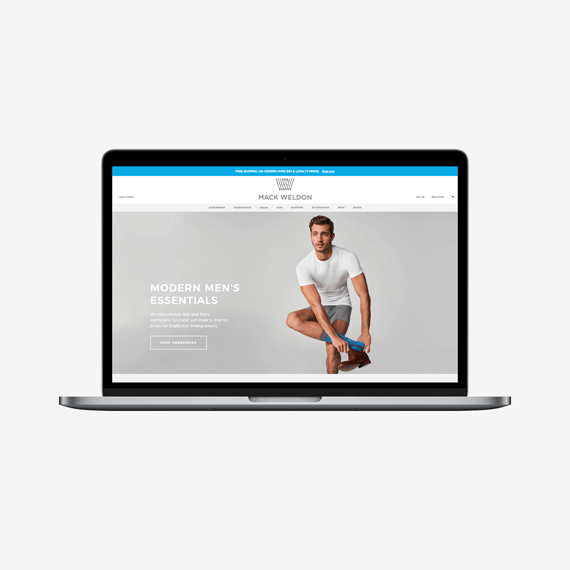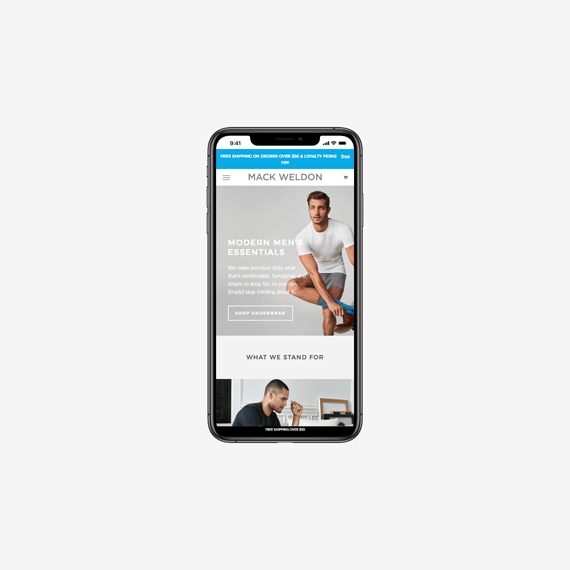 Conclusions:
SPREE SUCCESS STORY
Since its launch in 2011, Mack Weldon has grown to become the leading online-only men's basics brand. It's reinventing the industry with smart design, premium fabrics, and simple shopping. 
The company chose Spree for its eCommerce platform leveraging the latest in eCommerce functionality and web design trends. The site mirrors Mack Weldon's tenets of sophistication, masculinity, and dead-simple "like it? buy it!" mentality.