Digital products marketplace from South Africa acquired for $100M by US Nasdaq-listed EdTech giant
Online courses from the world's top universities; Oxford, Cambridge, Harvard, MIT, and more
SPREE SUCCESS STORY
GetSmarter is a South African startup that delivers short-term online certification courses to distance-learning students in partnership with many of the world's top-tier universities.
It was launched in 2008 by two brothers, Sam and Rob Paddock, with a tiny budget and a single online course in Wine Evaluation. 9 years later, GetSmarter was acquired by the American Nasdaq-listed EdTech giant 2U for $103 million. Nowadays, they claim that over 100K students have successfully completed their courses.
GetSmarter.com website
GetSmarter offers digital products – online courses in video and audio formats. Its users are provided with end-to-end services, including registration, academic support, and credential issuance.
The User Experience is simply great, with the potential customer being guided every step of the way. The layouts are beautiful and minimalistic with no redundant information or features that could make the user stray from their customer journey path. The navigation is simple and easy to use with a few filtering (by university or by category) and sorting options. 
GetSmarter also has a B2B offer for companies that wish to provide valuable online courses to their employees. 
Amazing features on GetSmarter.com:
Career Navigator

– helps users to determine what education they need to achieve their desired career path and suggests the right courses within the platform

Salary Calculator

– shows the median salary for a certain position in one of the available countries as well as suggests the right courses for achieving that position

Online Campus

– a virtual classroom where logged-in users can find their course materials, assignments, and 24/7 support

Chatbot 

Affiliate program

– own referral program for partners such as bloggers, social media influencers, etc

Blog with career advice and insightful content on employee development and market trends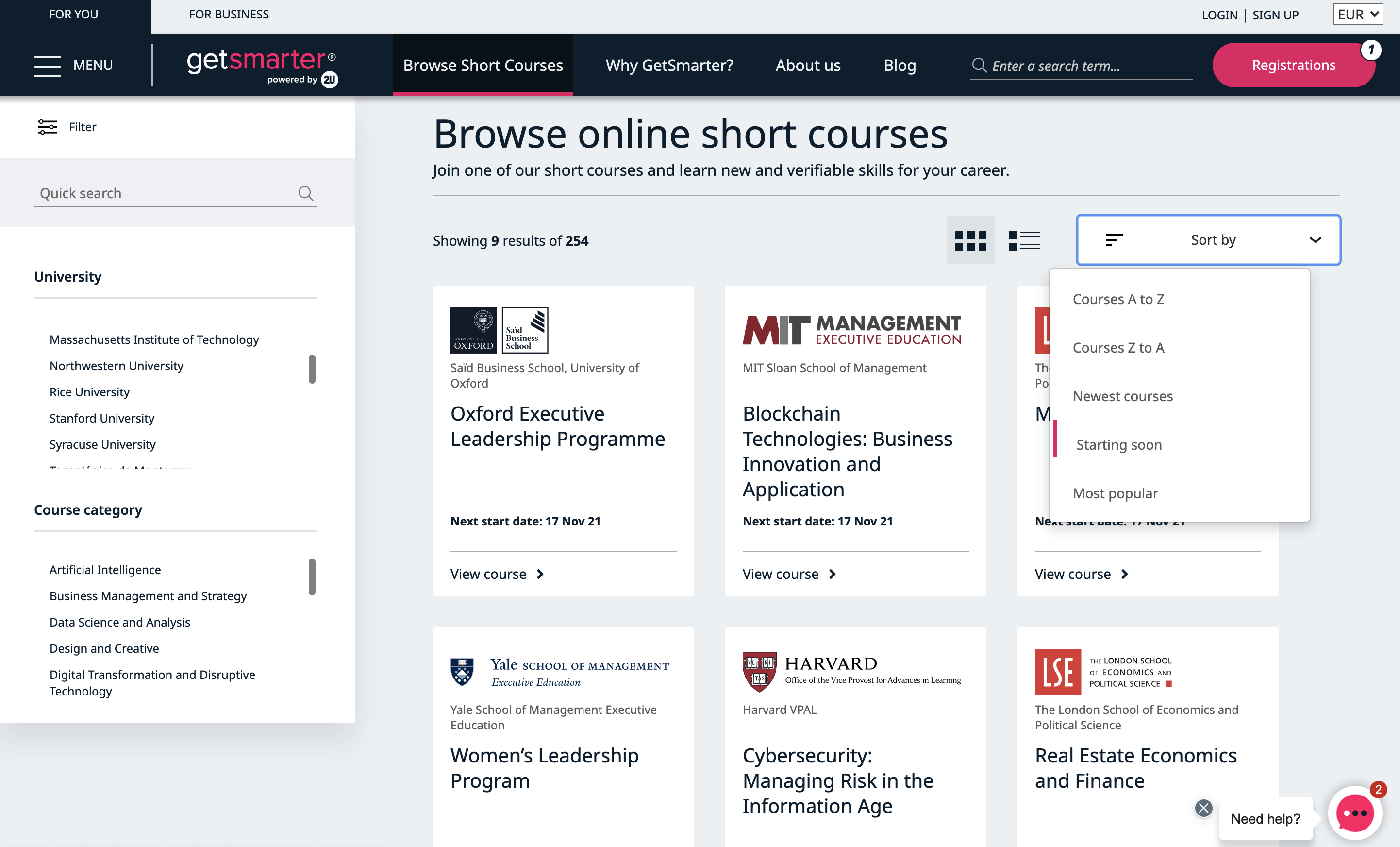 GetSmarter and Spree Commerce
GetSmarter uses Spree Commerce for its digital products marketplace that offers over 170 online short courses from 18 universities.
The company's development team implemented a microservices architecture by creating and utilizing a number of microservices to forge the customer's journey such as enrolment, registration, student portal, user interface, payments, billing, and communications. 
Tech Stack:
Spree Commerce

Ruby on Rails

JavaScript

Bootstrap

Stimulus

Amazon Web Services
Integrations:
Denondo Platform

Drift

CleverTap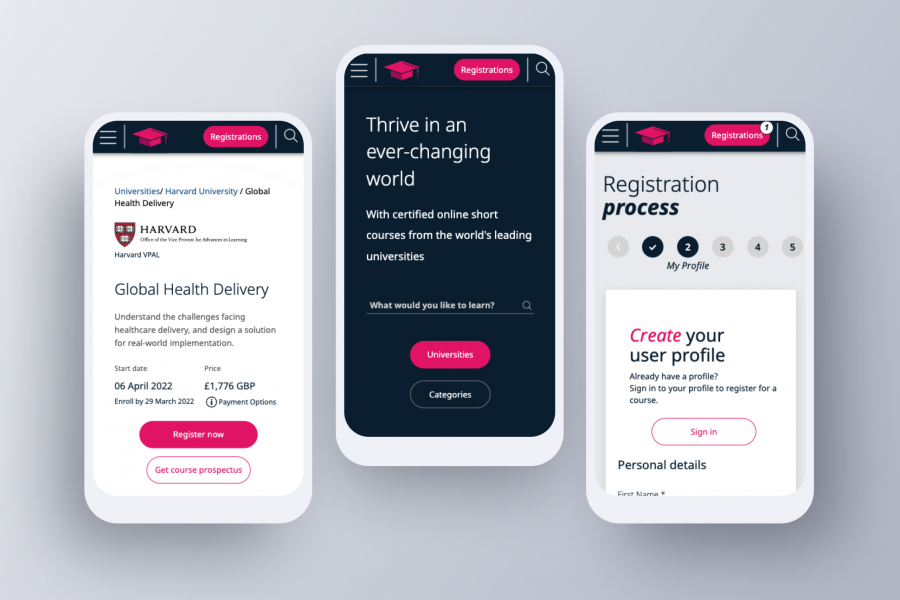 Conclusions:
SPREE SUCCESS STORY
The world of higher and professional education is changing rapidly. Digitally-enabled learning, in all its forms, is here to stay. In the past five years, massive open online courses have allowed universities to share their expertise with millions across the world. This shows how rapidly developing digital technologies can make learning accessible. GetSmarter proves how following this trend can turn a small startup into a highly profitable EdTech company. GetSmarter is also a perfect example of a Spree Commerce digital products use case.