ChefSteps uses Spree Commerce for its content-rich ecommerce platform dedicated to smart cooking
Putting the kitchen back in the heart of the home
SPREE SUCCESS STORY
ChefSteps is a food-tech company located in the heart of Seattle, founded in 2012 by award-winning chefs and food scientists. Its mission is to help people cook smarter. The online platform chefsteps.com and its companion app are designed to inspire creativity and encourage experimentation through high-quality interactive content, techniques, tools, and resources.
In 2016 it launched Joule, the smartest, smallest, and most powerful sous vide tool on the market. Controlled by a smartphone or tablet (plus Amazon Alexa, Google Home, and Facebook Messenger), Joule has been used to cook more than 1 million meals—and counting—and is sold at Amazon.com, Sur La Table, and the ChefSteps website.
ChefSteps is a well-funded and rapidly growing startup that in 2019 was acquired by Breville Group, a 87-year old appliance maker, whose products are sold in 57 countries,
Food meets tech
ChefSteps is a leading producer of smart kitchen technology. Their flagship product, Joule Sous Vide is an IoT smart kitchen device with a dedicated app, voice-controlled, and integrated with Alexa and Google Home.
However, it is not only hardware that ChefSteps is good at. Their website has a great design and is full of valuable content but more importantly, it has some really amazing features that make the User Experience even better.
Among other things, you will find interactive recipes that you can filter by keywords such as kinds of food or meals (chicken, breakfast, etc) but also skill level (easy/intermediate/hard). Each recipe has a video tutorial, a detailed step by step written guide, and a Digital Scaling Tool that allows you to scale it to the desired amount or alter it based on the ingredients you have in the kitchen right now.
And if you want more examples, there's the Egg Calculator – a digital tool that helps users cook eggs to perfection by calculating time & temperature or Augmented Reality Measurement Tool – used to measure the thickness of steaks.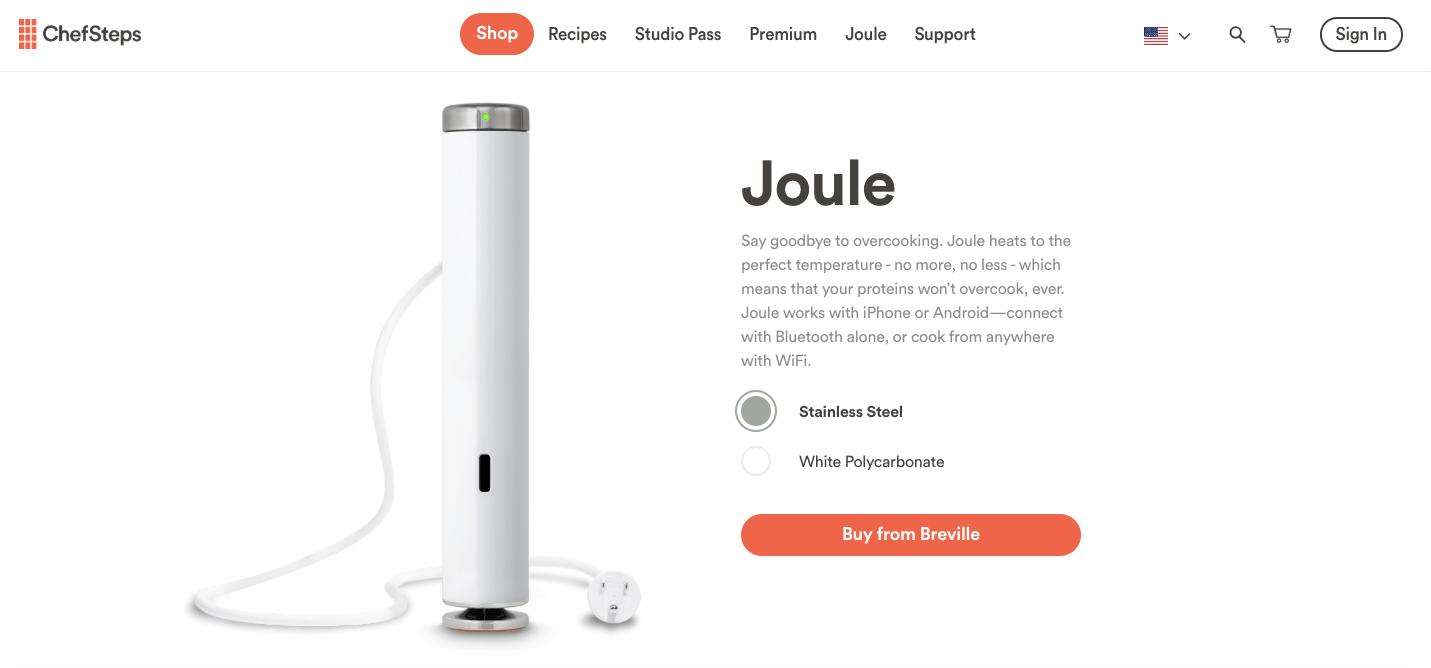 ChefSteps and Spree Commerce
The Challenge
Great design enhances great information, makes it easy to find what you want, and directs you to things you didn't yet know you wanted, all while being almost invisible. The challenge was to make the website look and function in a way that does justice to that larger mission.  
The Solution
Launched in 2019, the ChefSteps Shop serves as a hub for discovering the various different products for sale on ChefSteps.com. Built on the Spree e-commerce platform and editable by a content management system, this hub was designed for ChefSteps to best address the customer and business needs of direct sale online retail.
The ChefSteps website has a modern, minimalist aesthetic that works well with its rich content that includes recipes and videos with cooking classes. The premium content (Studio Pass) is offered on an annual subscription model that can be purchased at the checkout. You can also buy Studio Pass access as a gift and have it sent directly to the person concerned.
Tech Stack:
Spree Commerce
Ruby on Rails
Angular.js
Vue.js
jQuery
Cordova
Javascript
Integrations: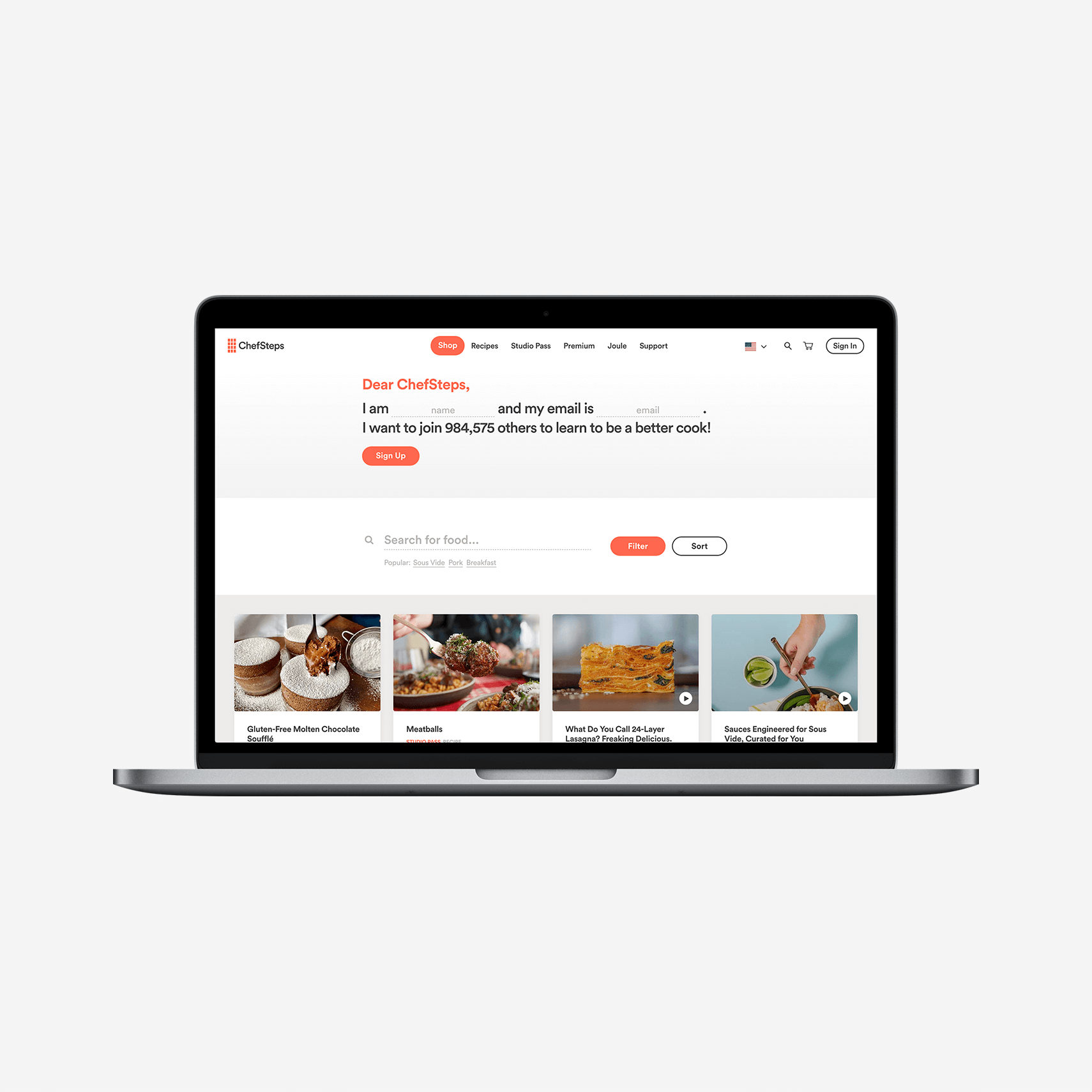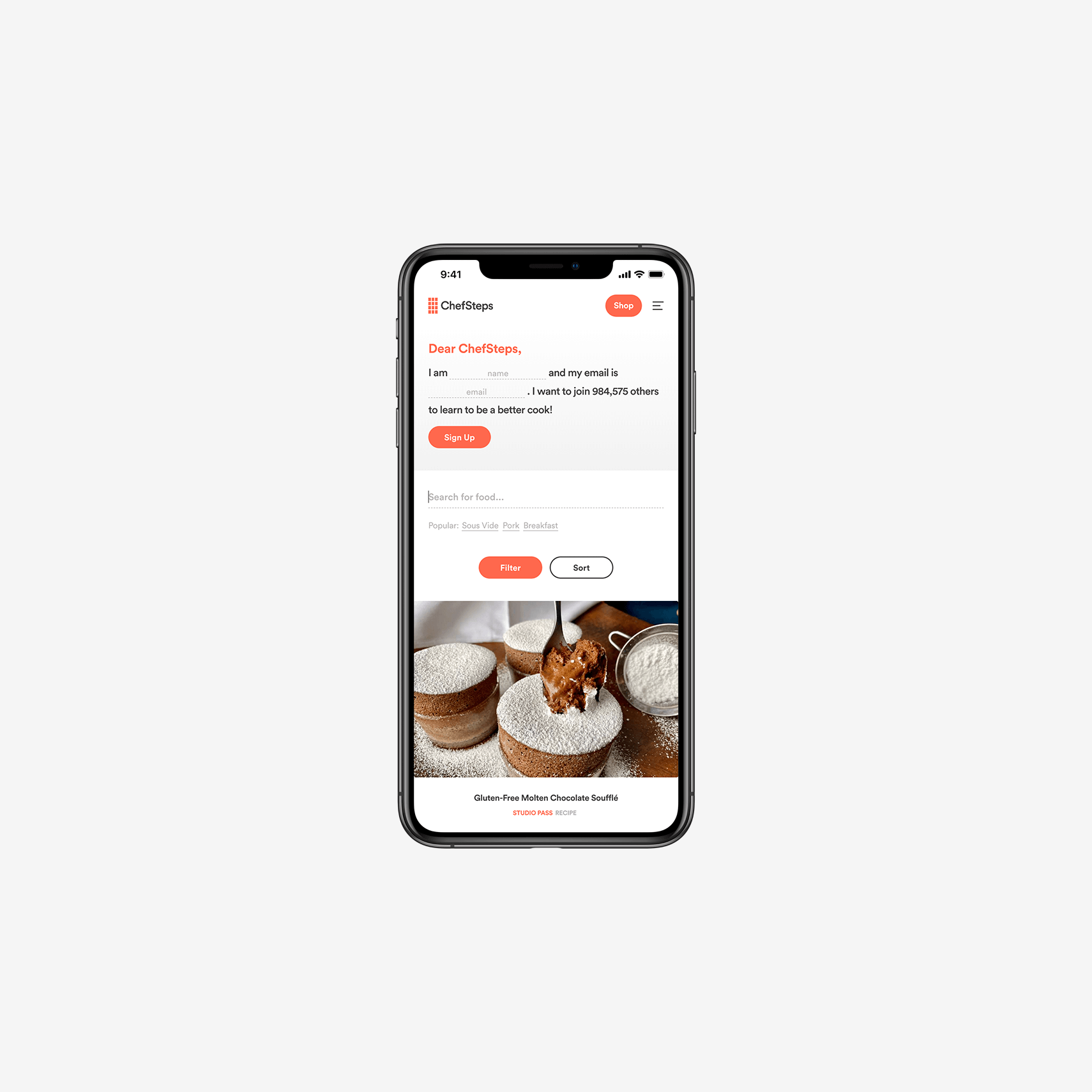 Conclusions:
SPREE SUCCESS STORY
ChefSteps is a smart kitchen product company building tools to help people cook more, have more fun cooking, and get incredible results, every time. ChefSteps's website is not only beautifully designed and rich in content but also boasts some amazing features like a digital scaling tool or egg cooking calculator. It was built with Spree Commerce, a fully-featured and market-proven open-source ecommerce platform that allows for complex customizations.