BIKYNI is reshaping the swimwear industry with a Spree Commerce online storefront
You don't need a better body. You need a better BIKYNI.
SPREE SUCCESS STORY
BIKYNI is an online direct-to-consumer swimsuit business launched by Jude Al-Khalil, the former COO of cult-fashion brand Reformation.
The vision for BIKYNI was driven by her desire to reinvent the swimwear shopping experience. The company sources fabric from Italy and sews their suits at one of the most experienced factories in LA, allowing them to monitor and perfect the construction and fit. A high-quality suit can make all the difference in helping a woman feel more confident.
"I was at a bachelorette party in Mexico and we were all laying out by the pool trading horror stories about swimsuit shopping. I realized swimwear was a category that had seen very little innovation and Bikyni was born." – Jude Al-Khalil
Warby Parker For Swimwear
The BIKYNI innovation pares down to simple, stylish bathing suits without pumped up price tags. The easy-to-navigate web and mobile sites offer seven bikini tops, six bottoms and a selection of one piece styles. The site sets itself apart with an extensive fit guide to help shoppers navigate issues like individual styles, level of support, adjustability, padding and coverage. Everything is priced around $100.
"We've paired our product with a smart digital shopping experience that makes it easy to find the right BIKYNI. We offer free shipping and returns, so you can try on your suit at home, when you feel like it, using your own mirrors and lighting. Our fit guide provides the information you need to help you choose the right suit on the first try, and our mix and match provides the flexibility of finding a suit that works best for your body type. The ease of our shopping experience helps women feel comfortable and confident when trying on a BIKYNI." – Jude Al-Khalil
BIKYNI and Spree Commerce
BIKYNI's goal is to give you a better way to shop for swimwear, making it easy and enjoyable. This is achieved both with beautifully designed, high quality products and a website that matches it. The company's online storefront is built with Spree Commerce, a flexible and scalable open-source e-commerce software. Spree enables you to build beautiful online stores that are fast loading, user friendly and what's most important – you have total control over them.
On bikyni.com you will find some really cool features. Mix + Match allows you to explore and shop based on your style, color and size preferences. All of our pieces are sold separately to make sure you're never confined to one size category. While an intuitive fit guide gives you the important information you need to choose the right suit.
Tech Stack:
Spree Commerce
Ruby on Rails
Integrations: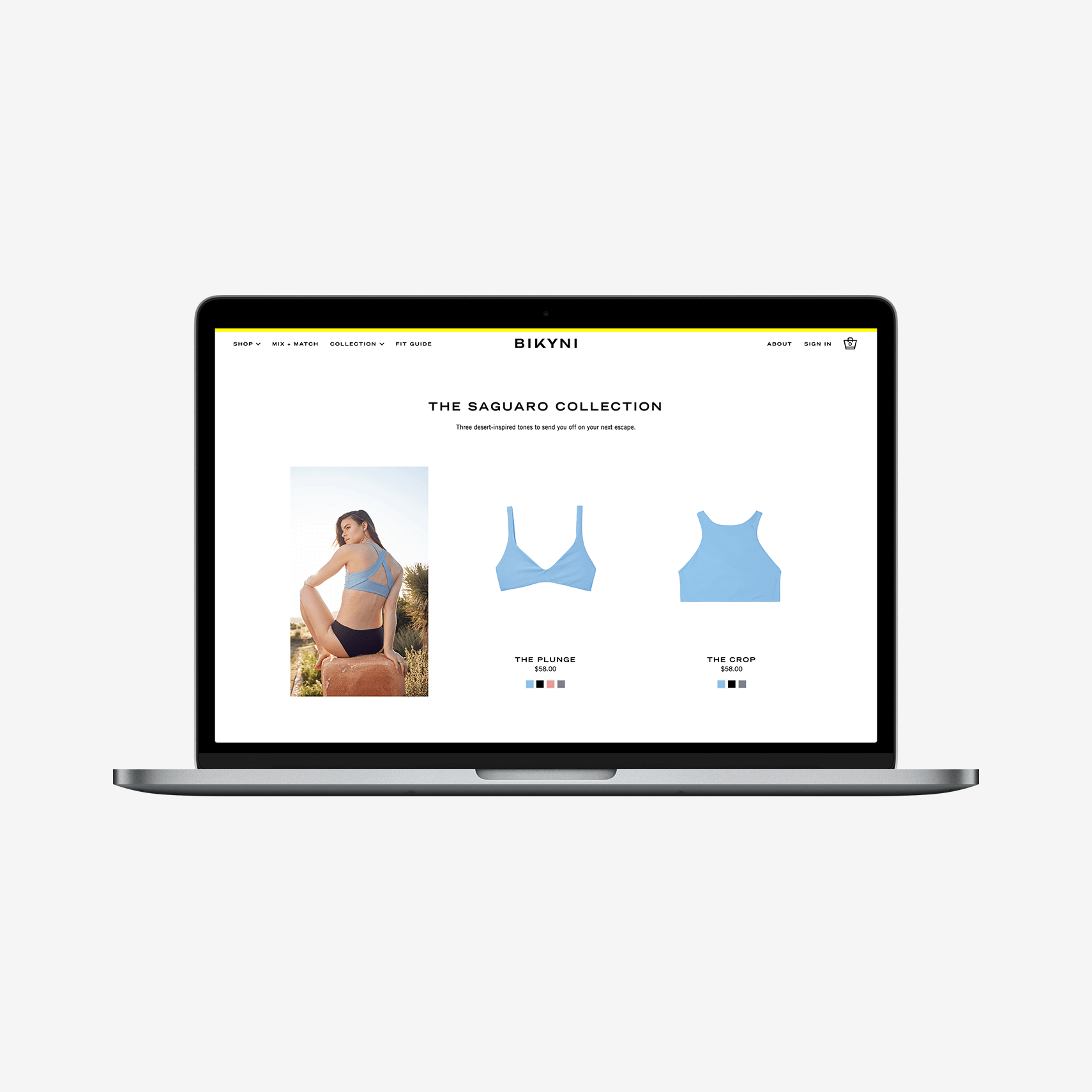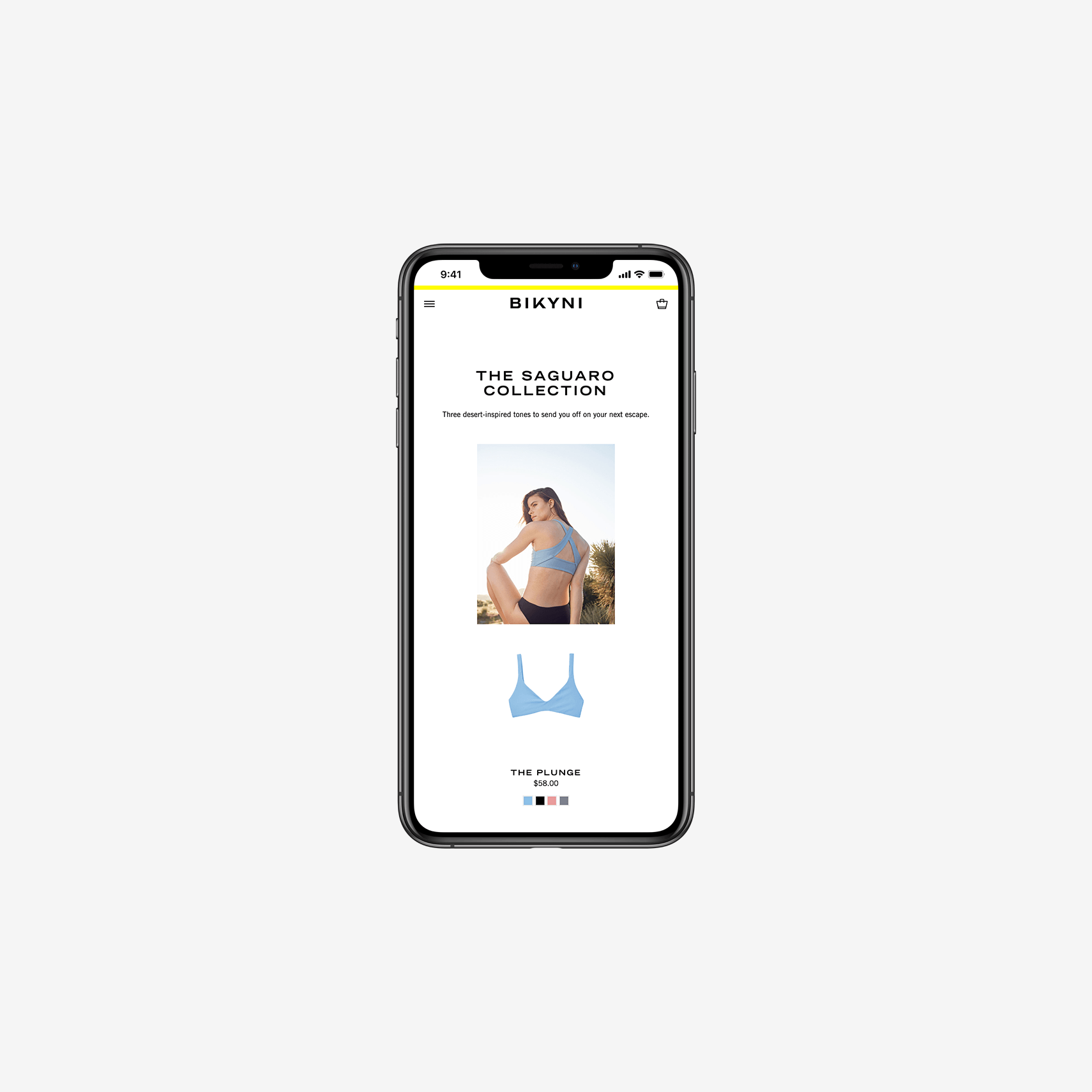 Conclusions:
SPREE SUCCESS STORY
BIKYNI was inspired by a desire to end the eternal search for a swimsuit. The brand creates quality, minimalist swimwear that's easy to shop for and easy to wear, without being overdesigned or overpriced. All this is made possible with the use of Spree Commerce, a fully featured and market proven solution that offers various customization possiblities.